Hi everyone!! Wow – is it really August 1st? This "time flying" thing is getting absurd. I am SO sorry for going AWOL for such a long time – my business is booming and there are only so many hours in the day! While I am seeing a light at the end of the tunnel, I am also getting ready to head to Las Vegas for Virtuoso Travel Week, and then a short vacation in California. Until I am back at my desk with lots of inspiring travel information and a quieter fall schedule, I hope you will follow along with me on Instagram where I can promise to create a little more wanderlust in your life.
But before I sign off, I want to share with you one of the most beautiful villas on Lake Como, which I had the privilege of exploring up close and personal back in the Spring – Villa Sola Cabiati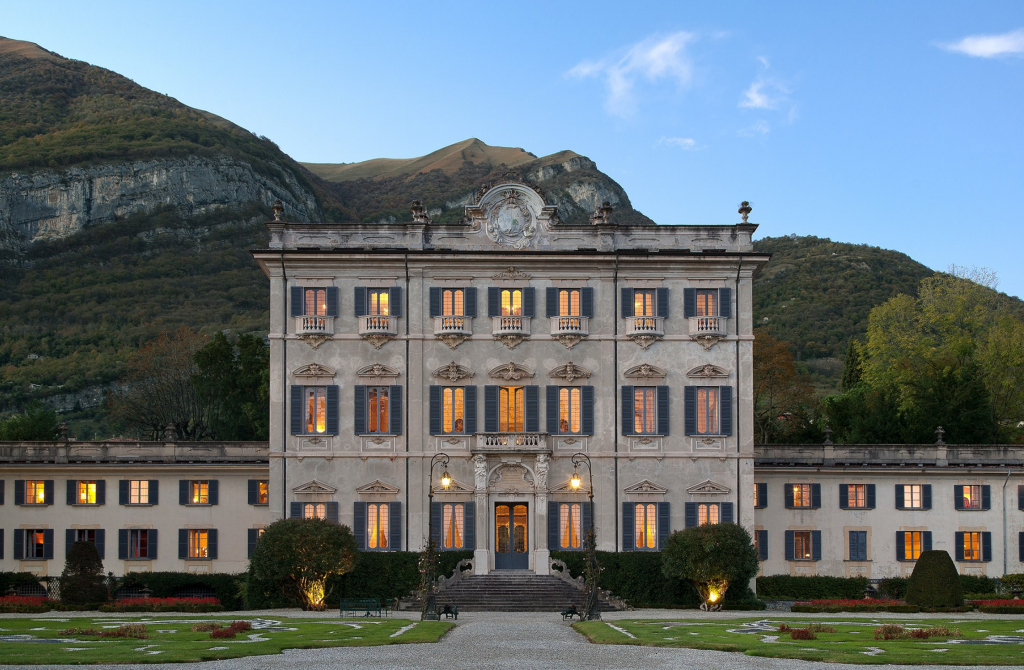 One of my most memorable travel moments EVER was in March while I was attending the Travelux conference in Lake Como. Before our final "gala" dinner at the Grand Hotel Tremezzo, we visited the gorgeous Villa Sola Cabiati (above) for cocktails.  We arrived by boat (the only way to arrive on Lake Como) to a scene of tuxedo clad waiters serving chilled prosecco and aperitivos with a tenor singing a beautiful aria accompanied by a harpist on the front steps.  We were allowed to go inside and wander through all the rooms in the villa, with the one restriction that we could not take any photographs. As such, I was thrilled to come across an article in Vogue with the following photos of inside this stunning villa on the lake…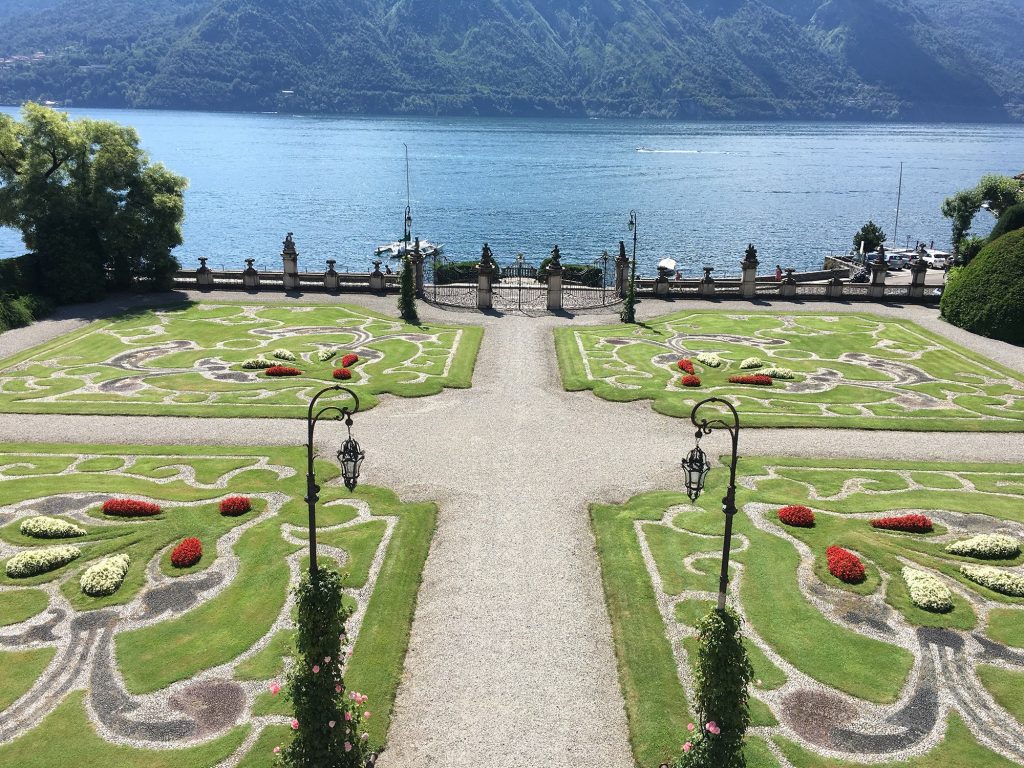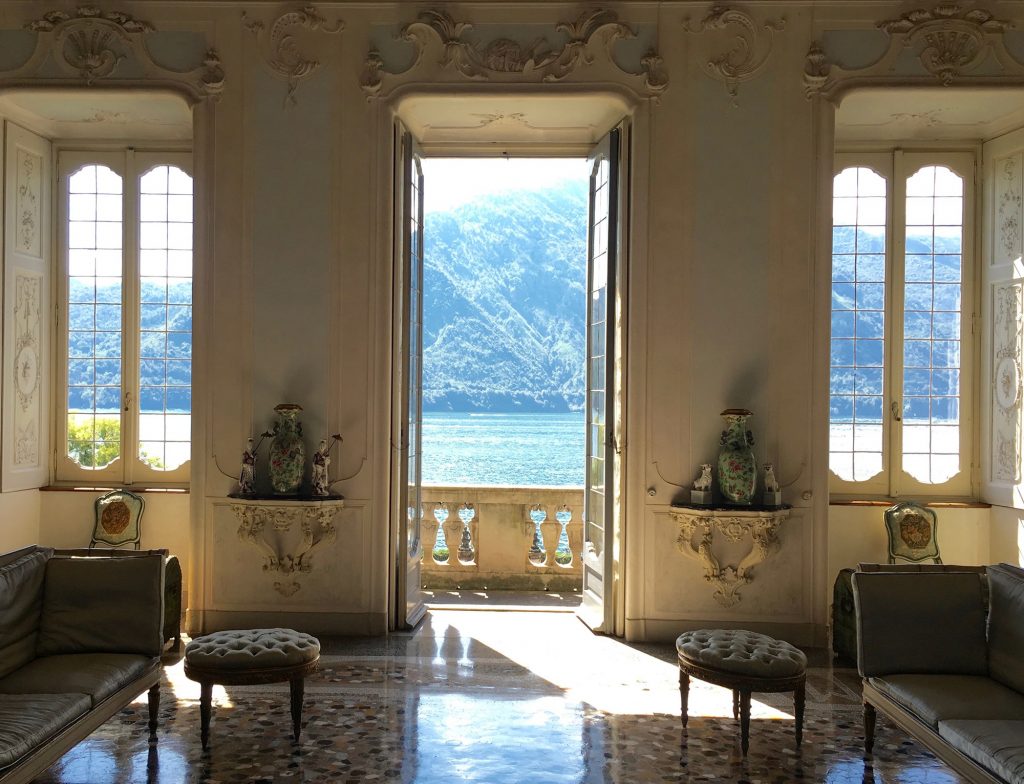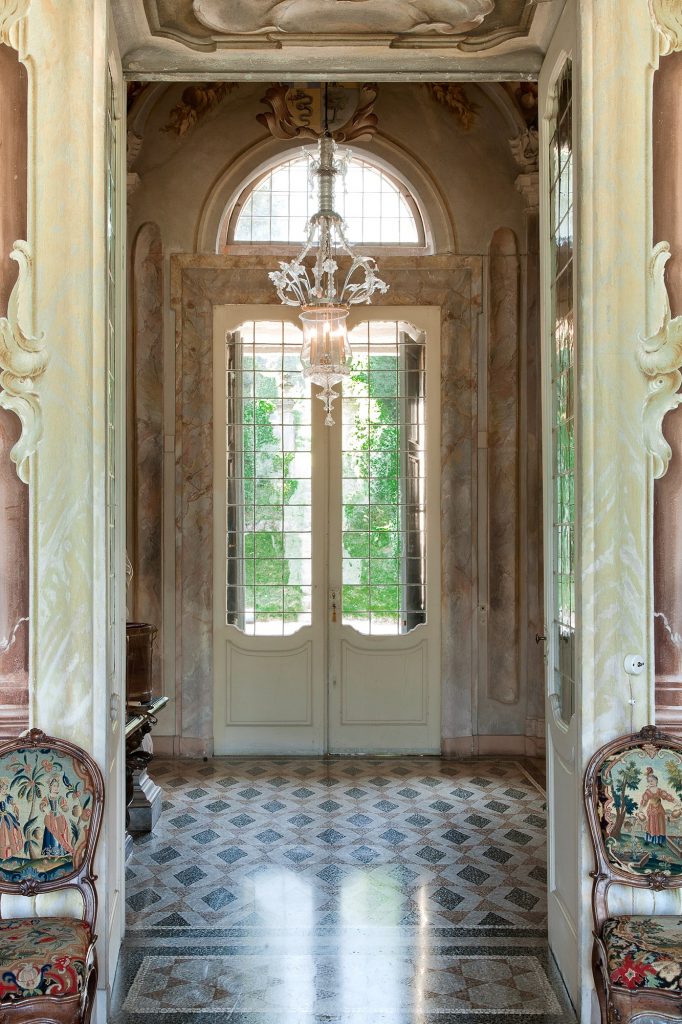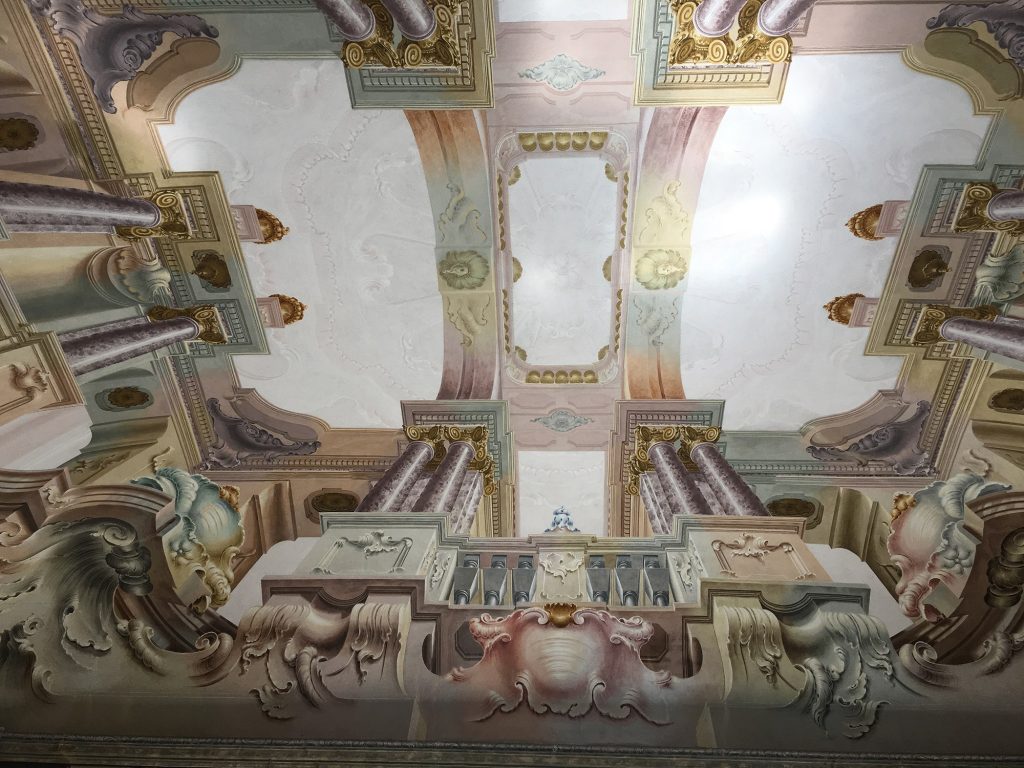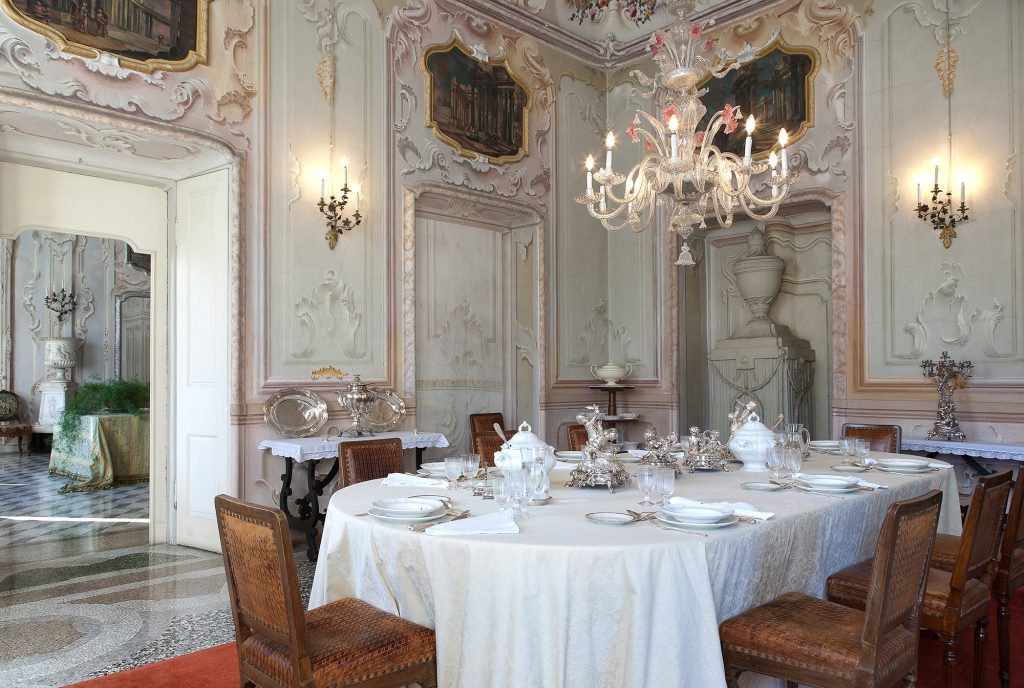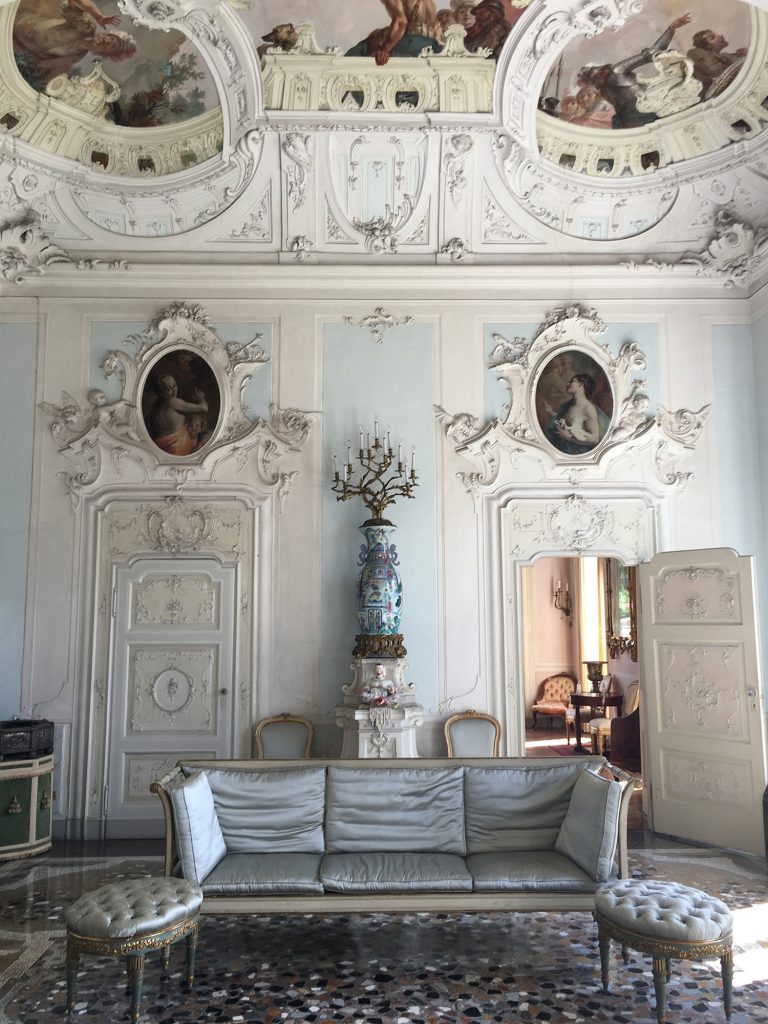 Built in the 16th century, Villa Sola Cabiati is described as the "pearl" of Lake Como. The Dukes of Serbelloni transformed the residence into their summer abode in the 18th century, giving the villa its harmonious appearance, elegantly balancing the architecture, the lush Italian garden, and the all-encompassing tranquility of the lake. Is it any surprise that Giuseppe Parini, writer, exponent of the Enlightenment and tutor to Gian Galeazzo Serbelloni from 1754 to 1762, called the magnificent residence "La Quiete"?
Following Luisa Serbelloni's marriage to marquis Lodovico Busca, the property passed to the marquis' family. The villa was finally inherited by the Sola Cabiati, a lineage of counts, connected to the Busca family when Antonietta Busca married Andrea Sola in 1871. The residence has belonged to the noble family ever since.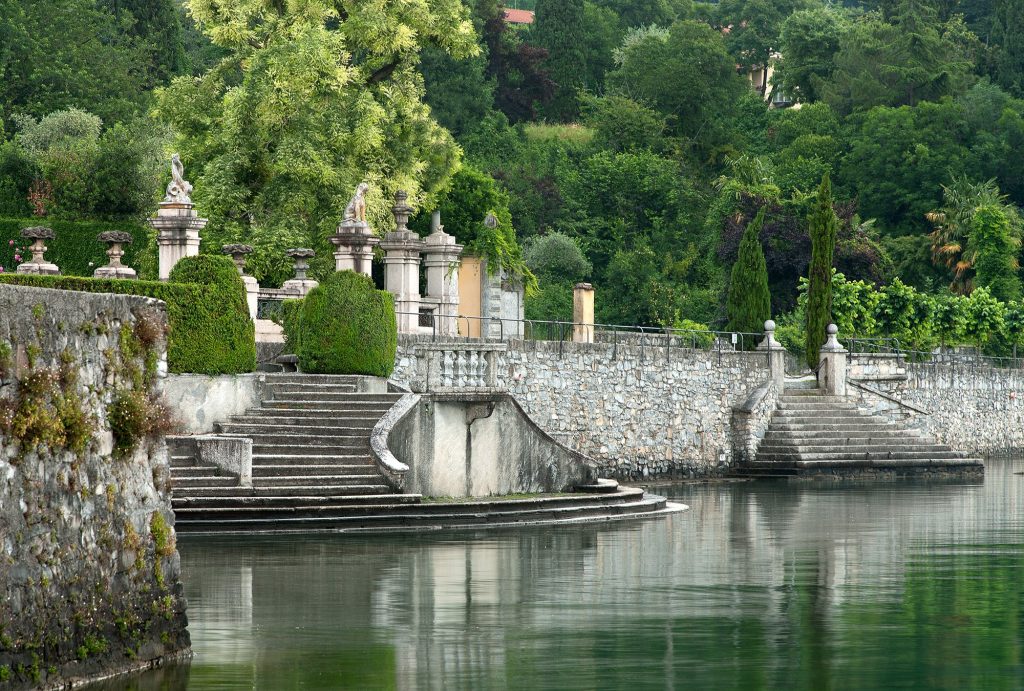 (all above photos via Vogue)
Until recently, the villa was completely private. However, it is now managed by the ultra luxury Grand Hotel Tremezzo (where I had the pleasure of staying!) and is available for special events. Can you even imagine how gorgeous a wedding there would be?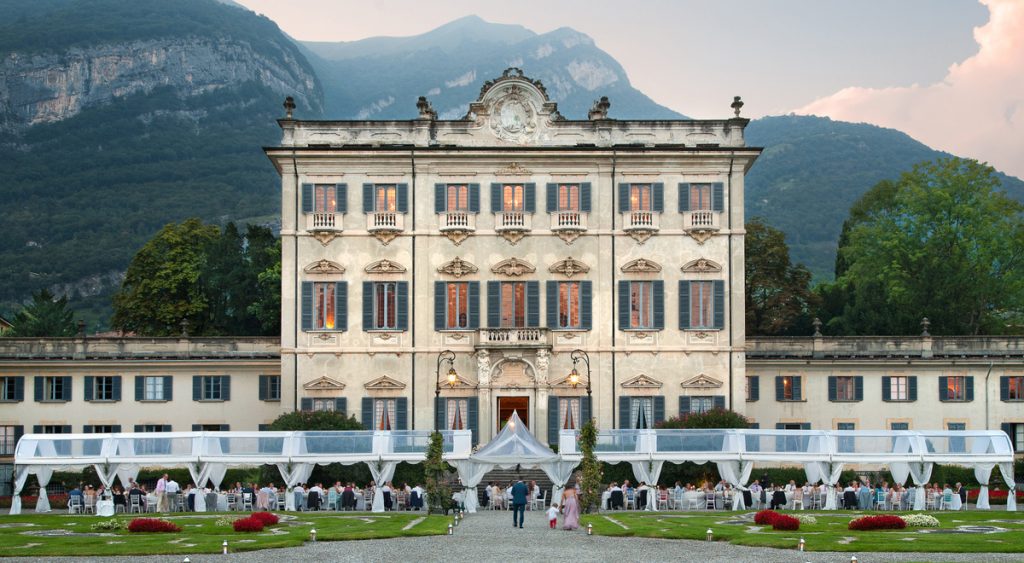 (via Grand Hotel Tremezzo)
See you in September…in the meantime, come hang out with me on Instagram!
xoxo