Ciao bellas!  Have you missed me? Alas, I have been doing what I love best…wandering! I spent much of March and April in Europe and I have been playing catch up ever since I returned. I can't wait to share some of the highlights of my recent travels with you!
First up…the magical isle of Capri…Many people think of Capri as a day trip destination from the Amalfi Coast – that is certainly one way to visit this special island. But, I highly recommend that you consider spending at least three nights ON Capri. It changes the experience entirely once the day trippers have left. With just a handful of hotels and local residents, the island takes on a small town vibe once the last ferry leaves. While Capri town may be the center of the action, the charming village of Anacapri is the quiet little sister.  You won't want to miss this charming town offering a more authentic feel than the lower part of the island. In my opinion, it is the place to stay…you can venture into Capri town later in the day once the crowds have thinned.
We stayed at the magnificent Hotel Caesar Augustus – a family owned and operated property in Anacapri that is part of Relais & Chateaux. I was enchanted from the moment I walked in the door…and that feeling has not left in the month since I have been home. I absolutely LOVE this place! Perfect for a honeymoon or anniversary trip – it is simply the most romantic place in the world!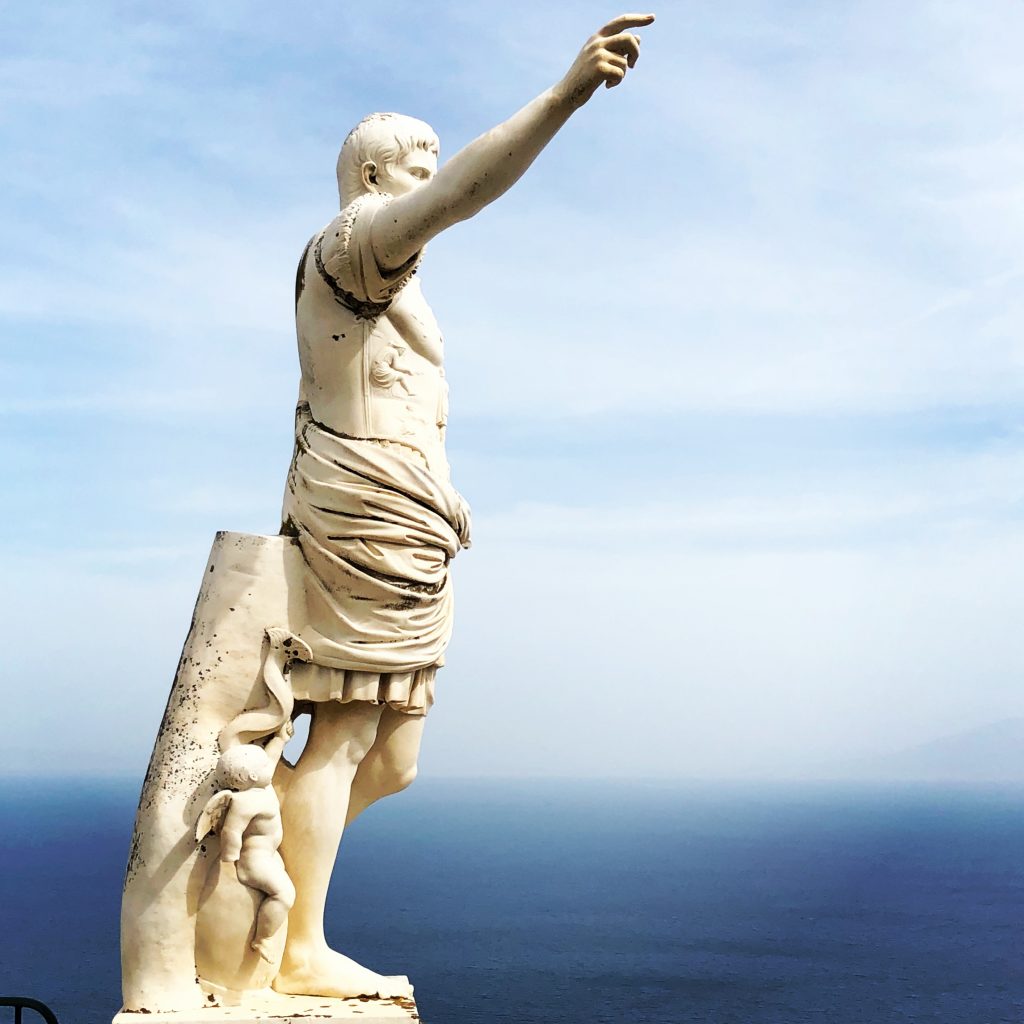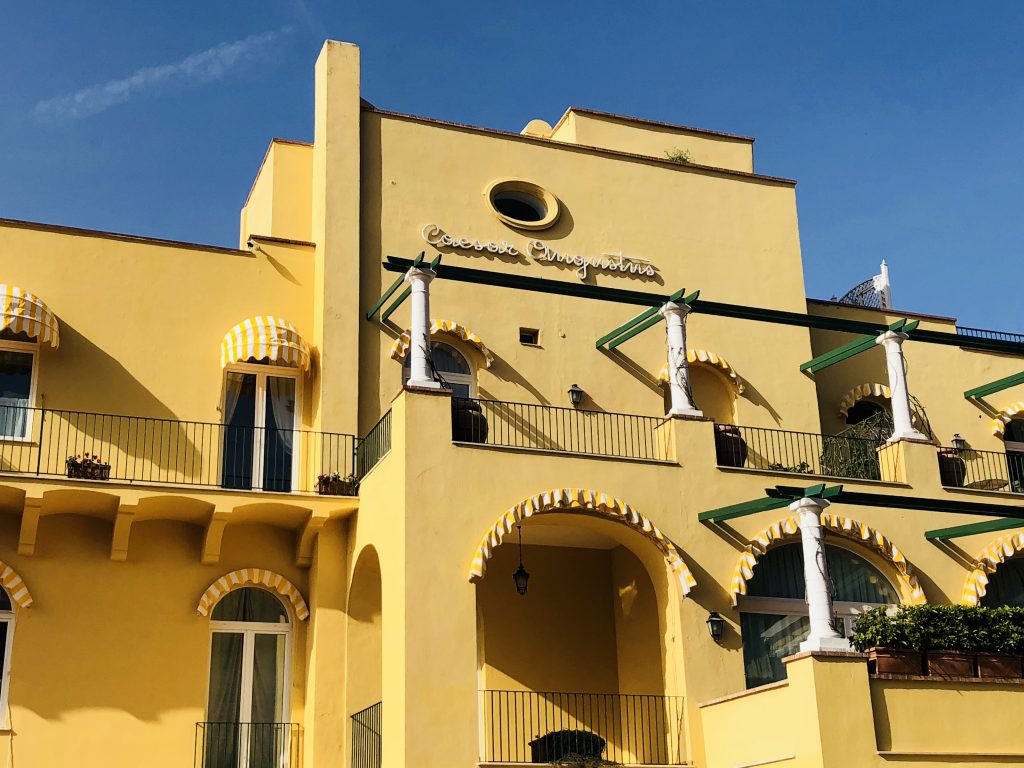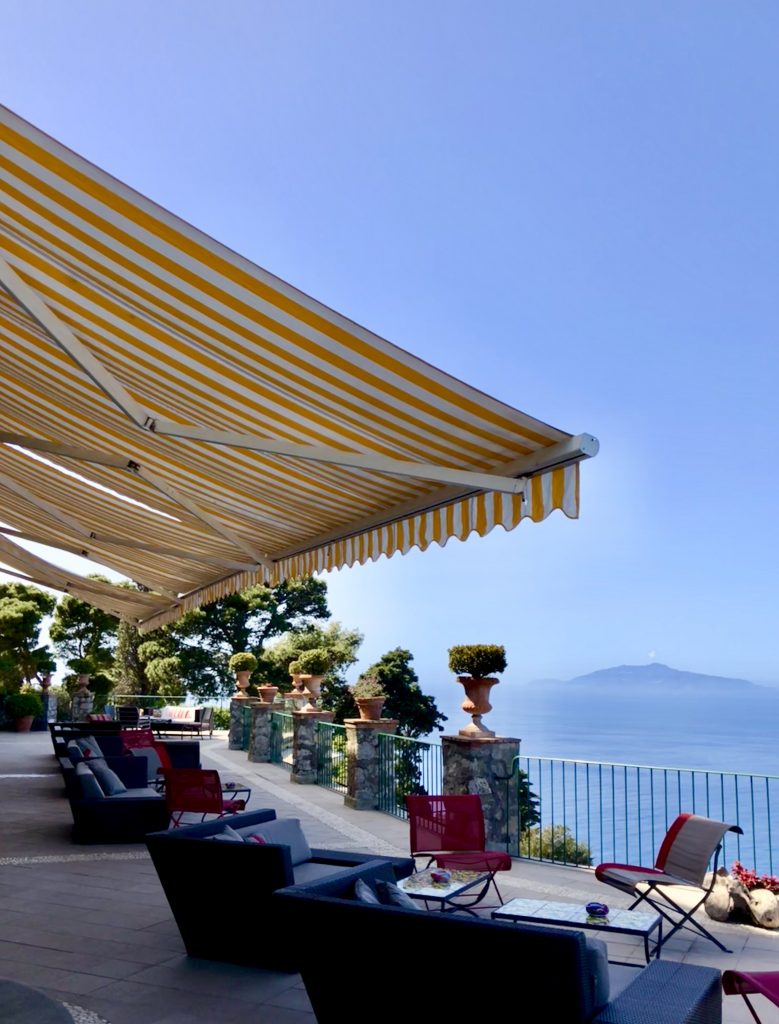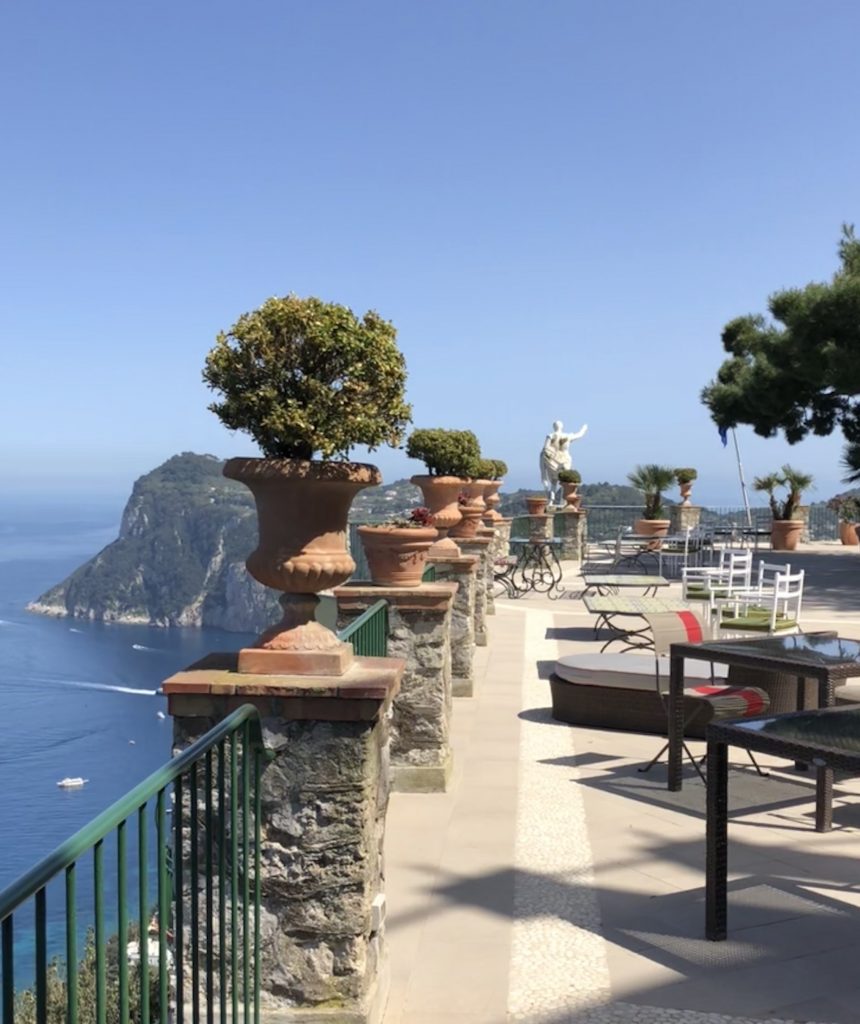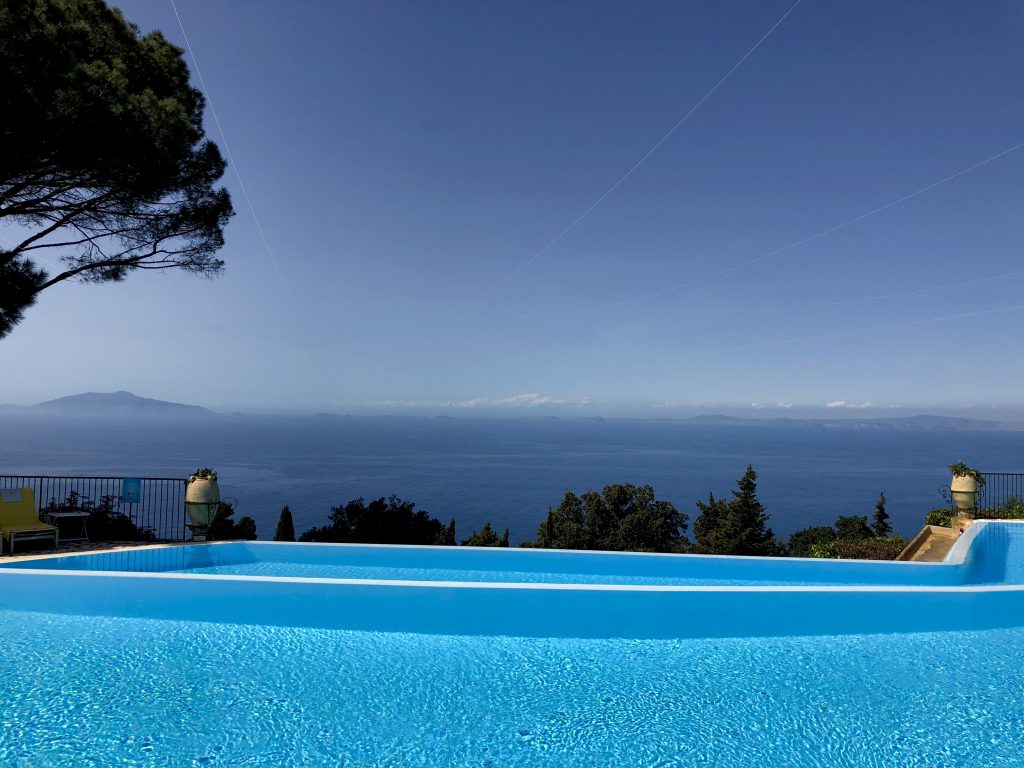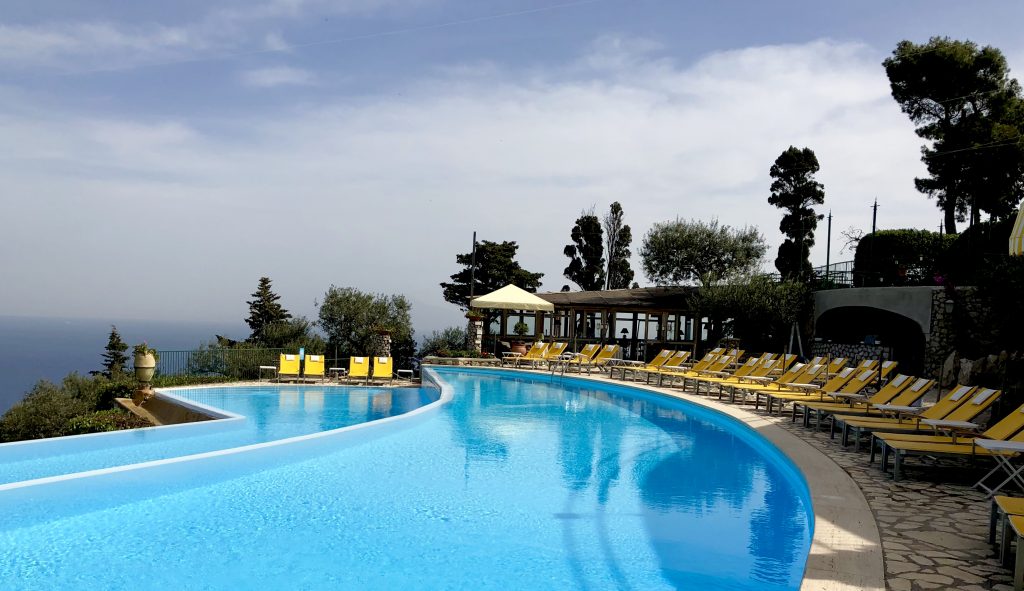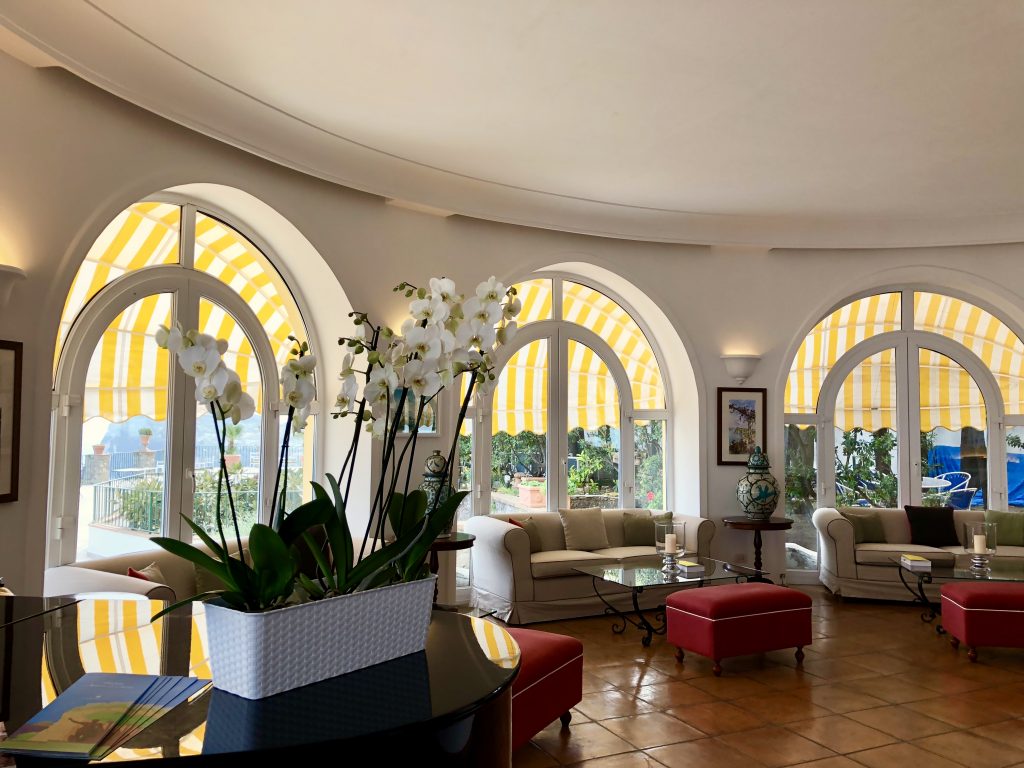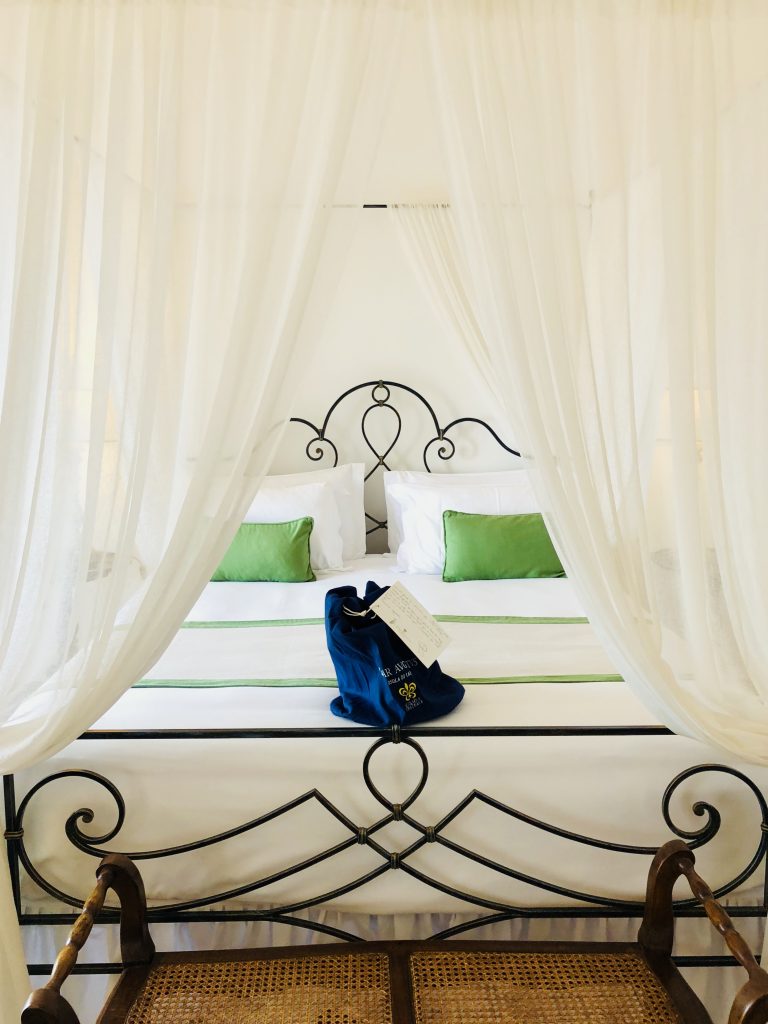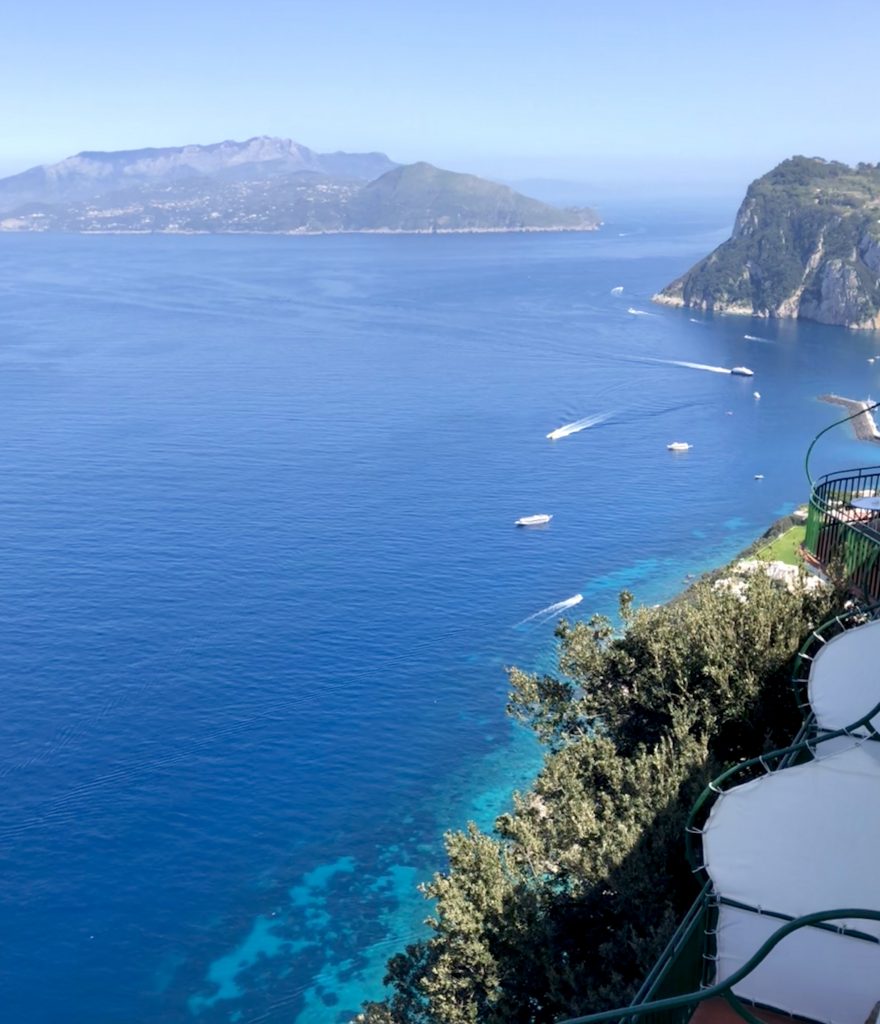 The view from our "Cliffside Suite"
Taking a "topless taxi" up, up and up to Anacapri…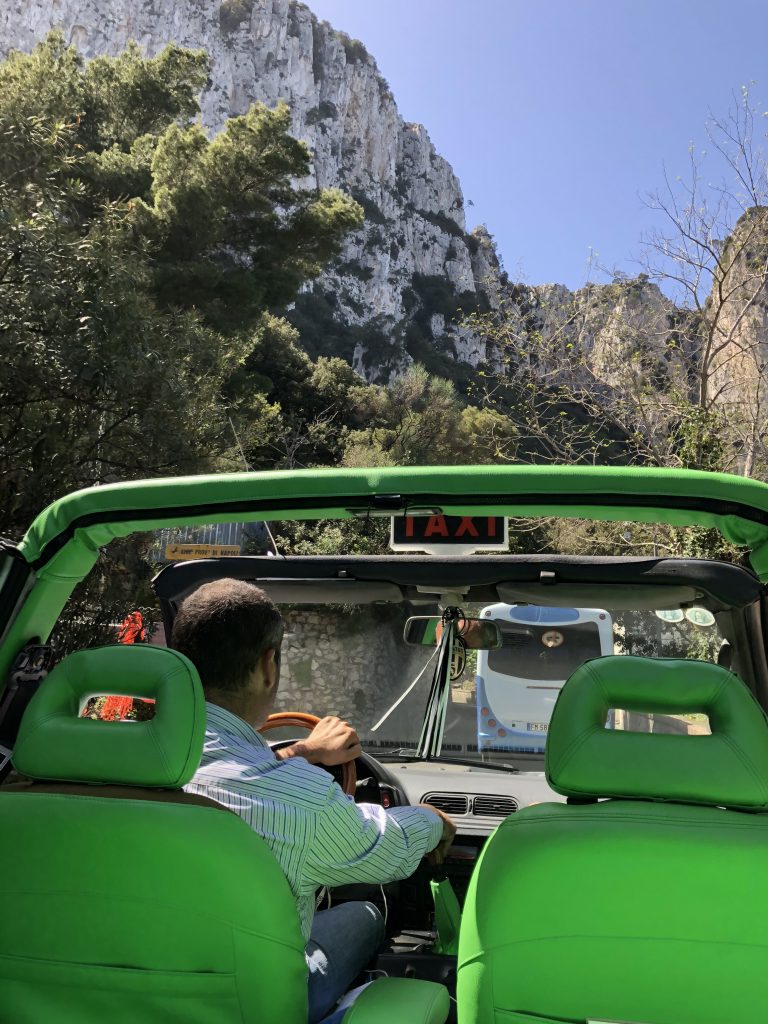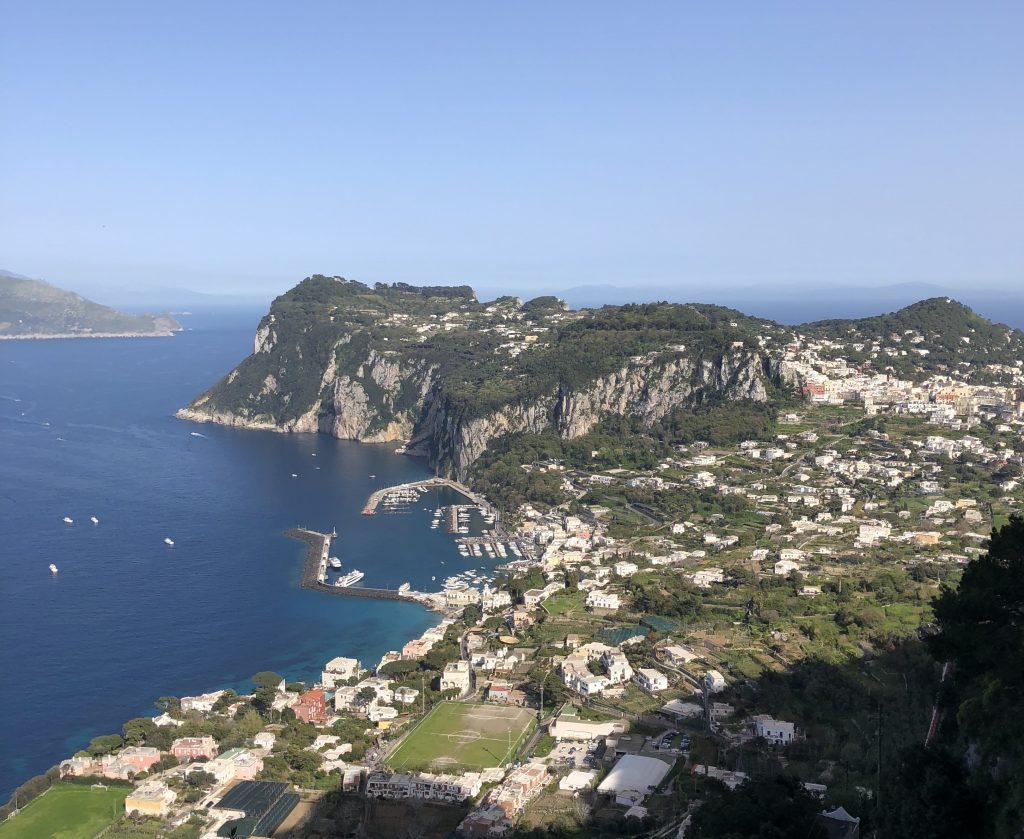 Don't miss the gorgeous Villa San Michele in Anacapri with its beautiful gardens and breathtaking views…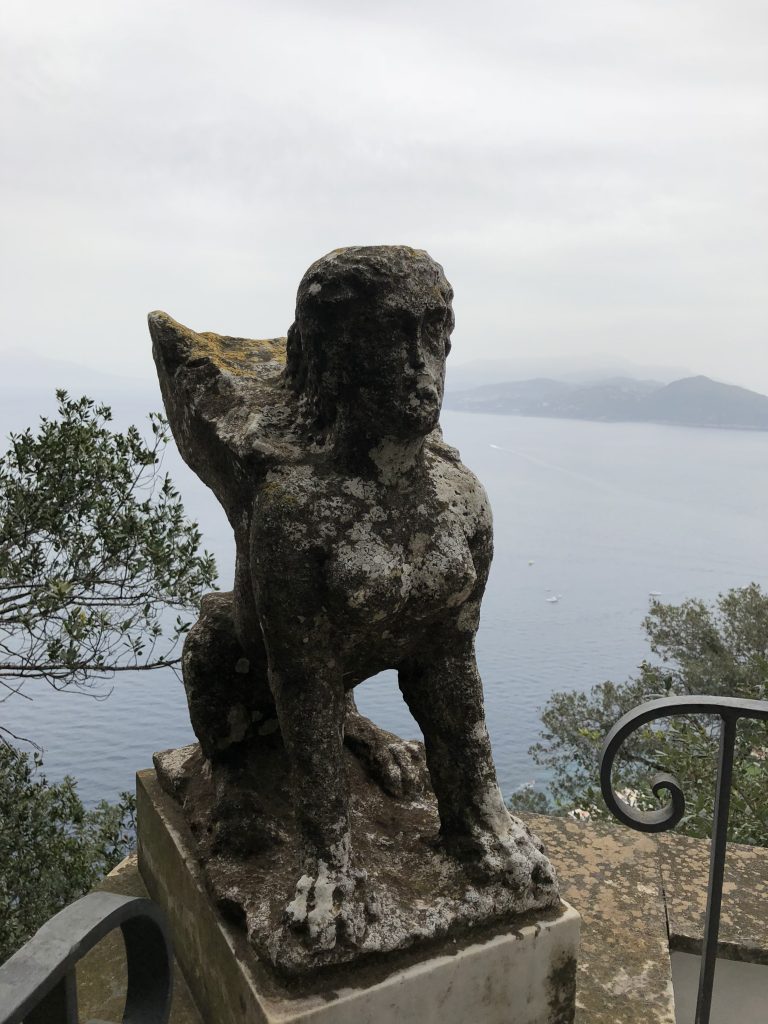 A perfect early evening activity…head to Capri town for drinks, aperitivi and people watching from the terrace of the Hotel Quisisana…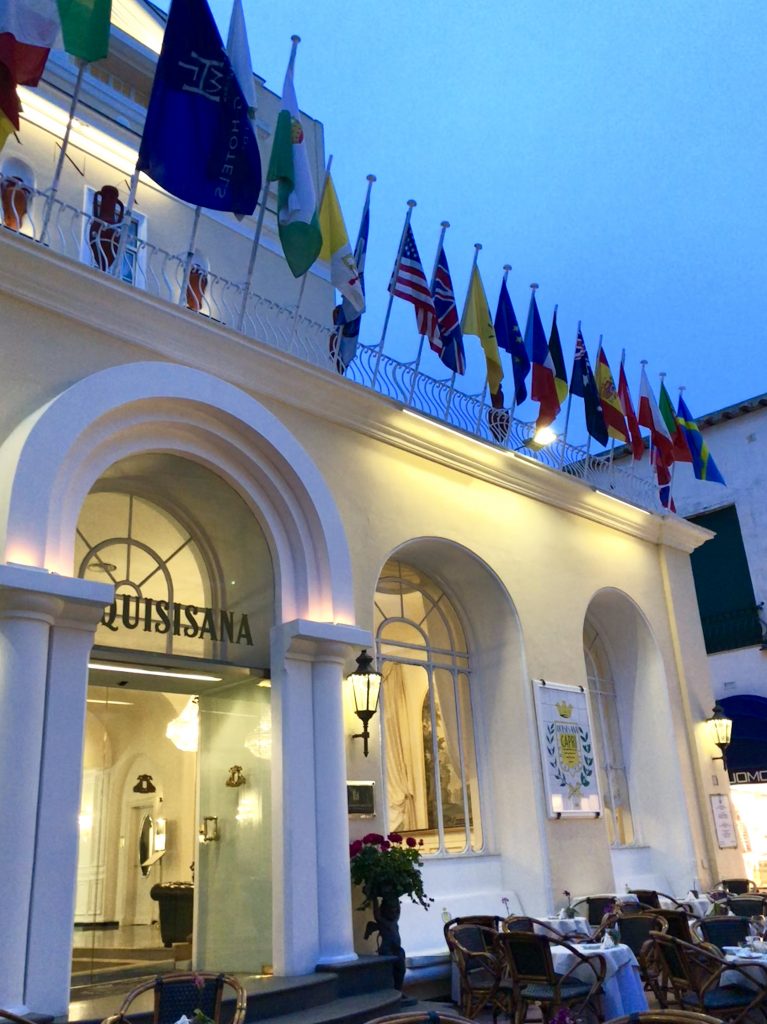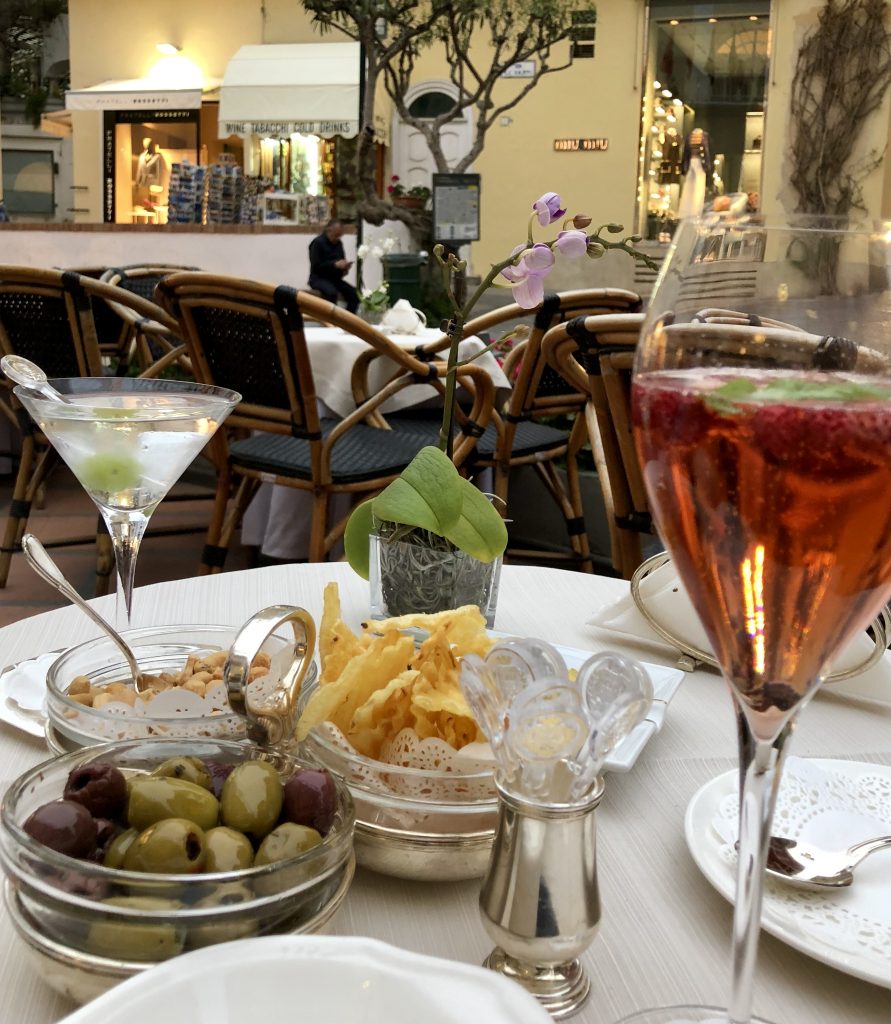 Followed by some shopping and a late dinner in town…
F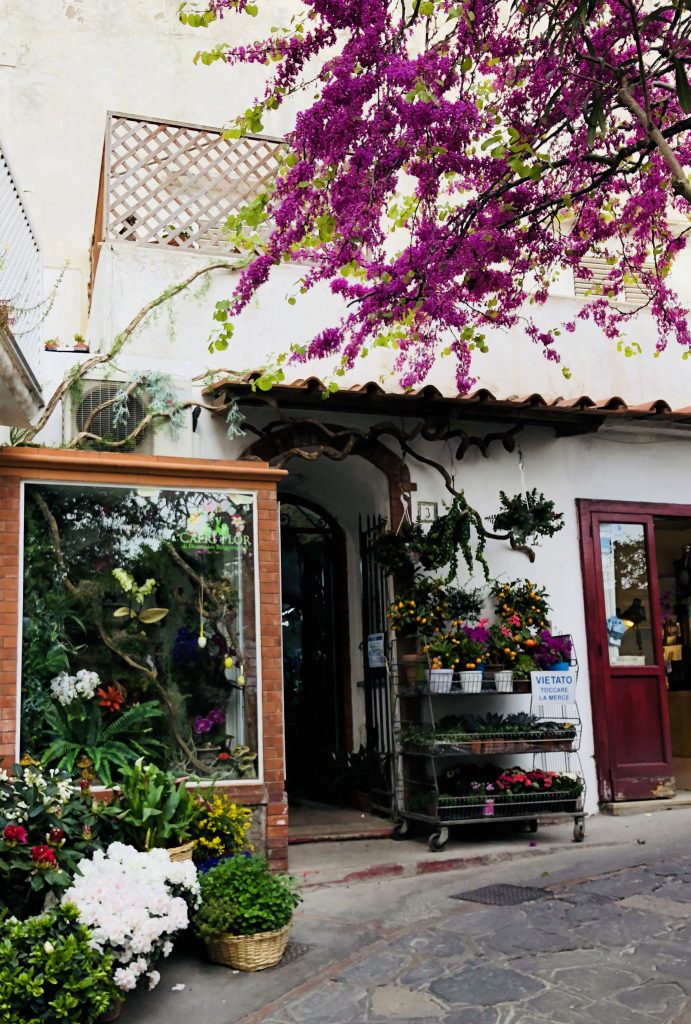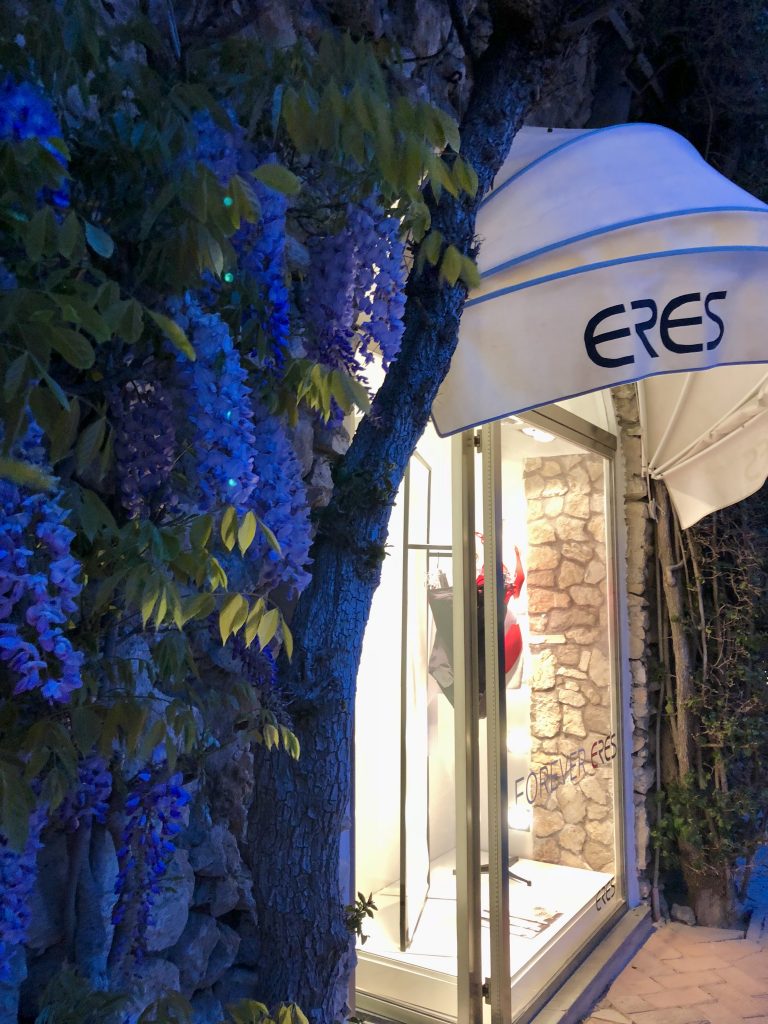 A boat ride around the island is a MUST…skip the famous (and uber-touristy) Blue Grotto and opt for some of the hidden grottoes instead…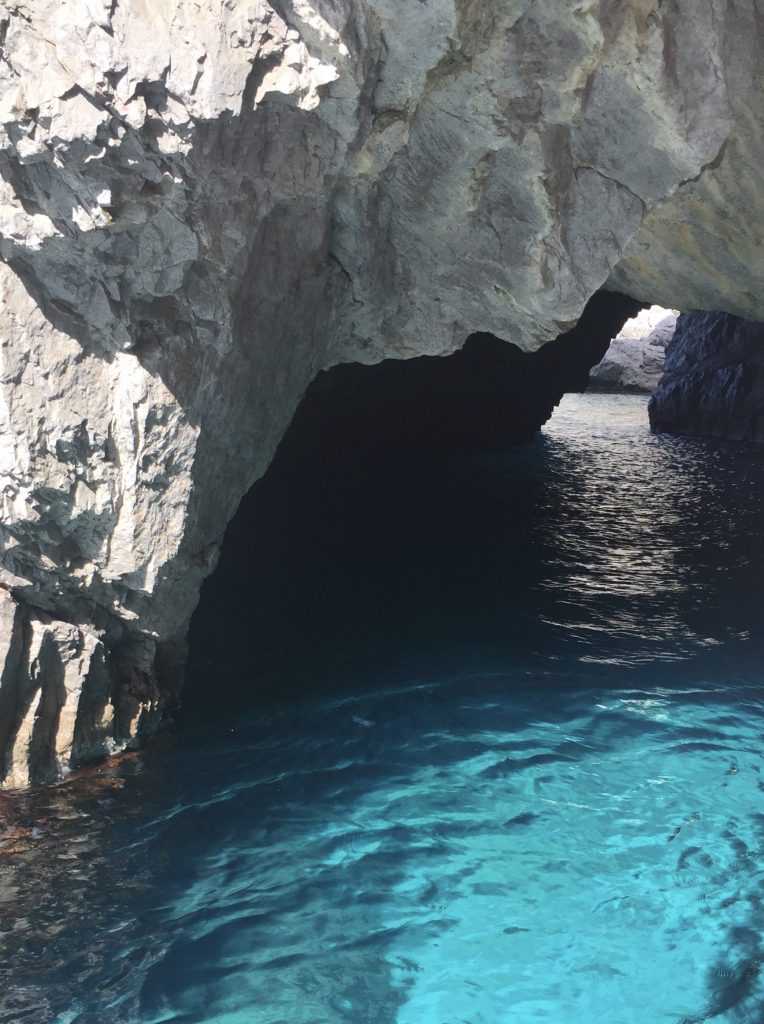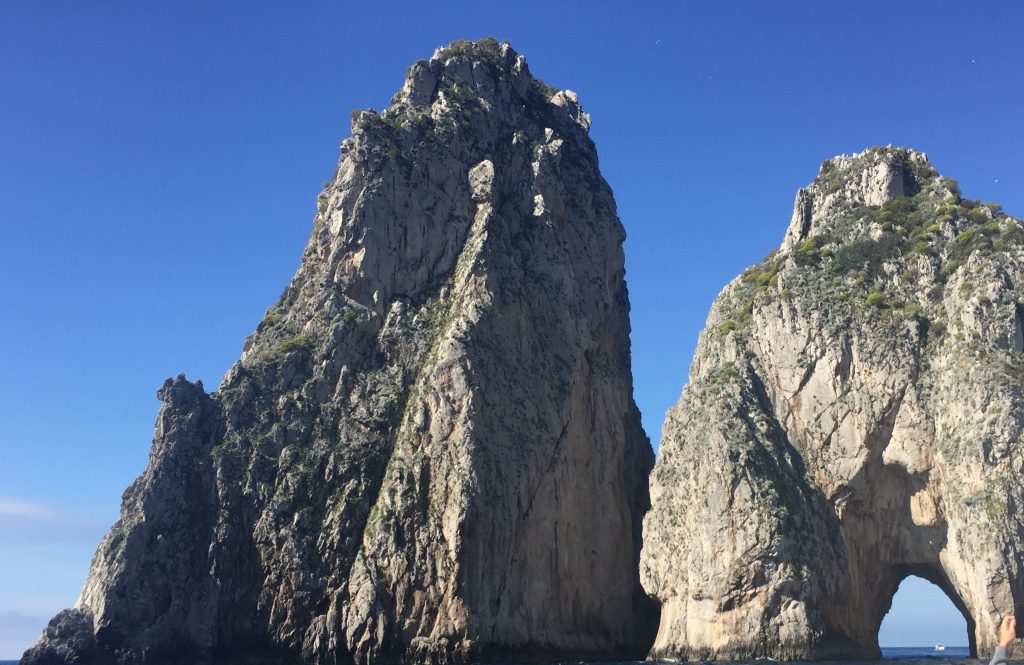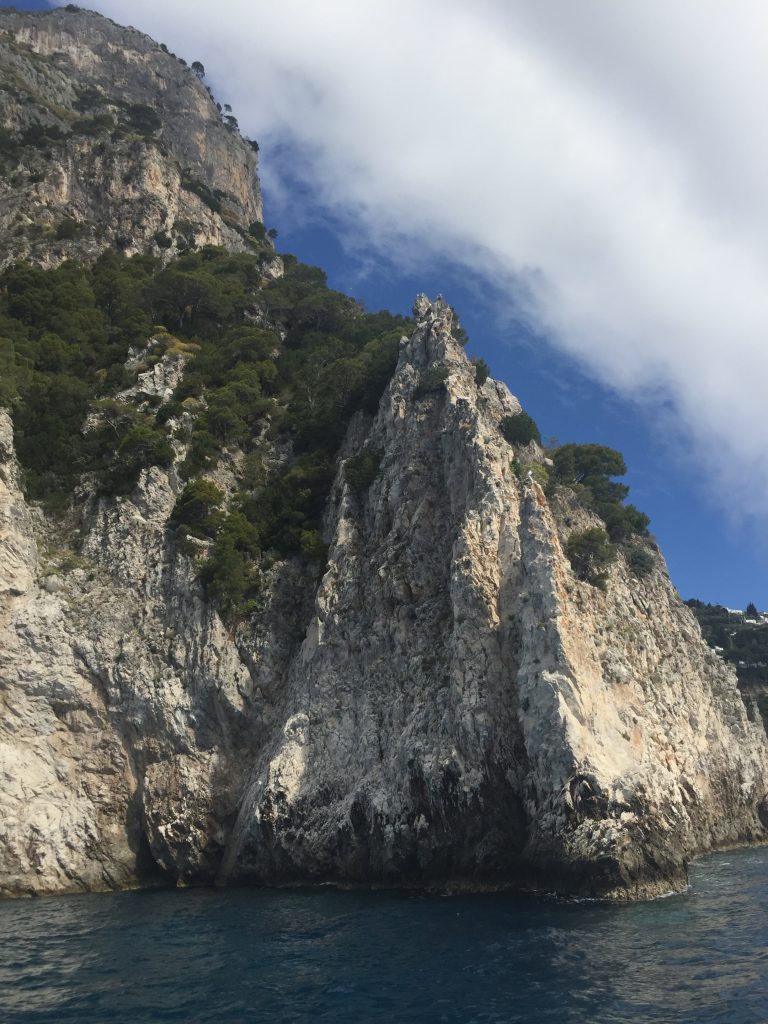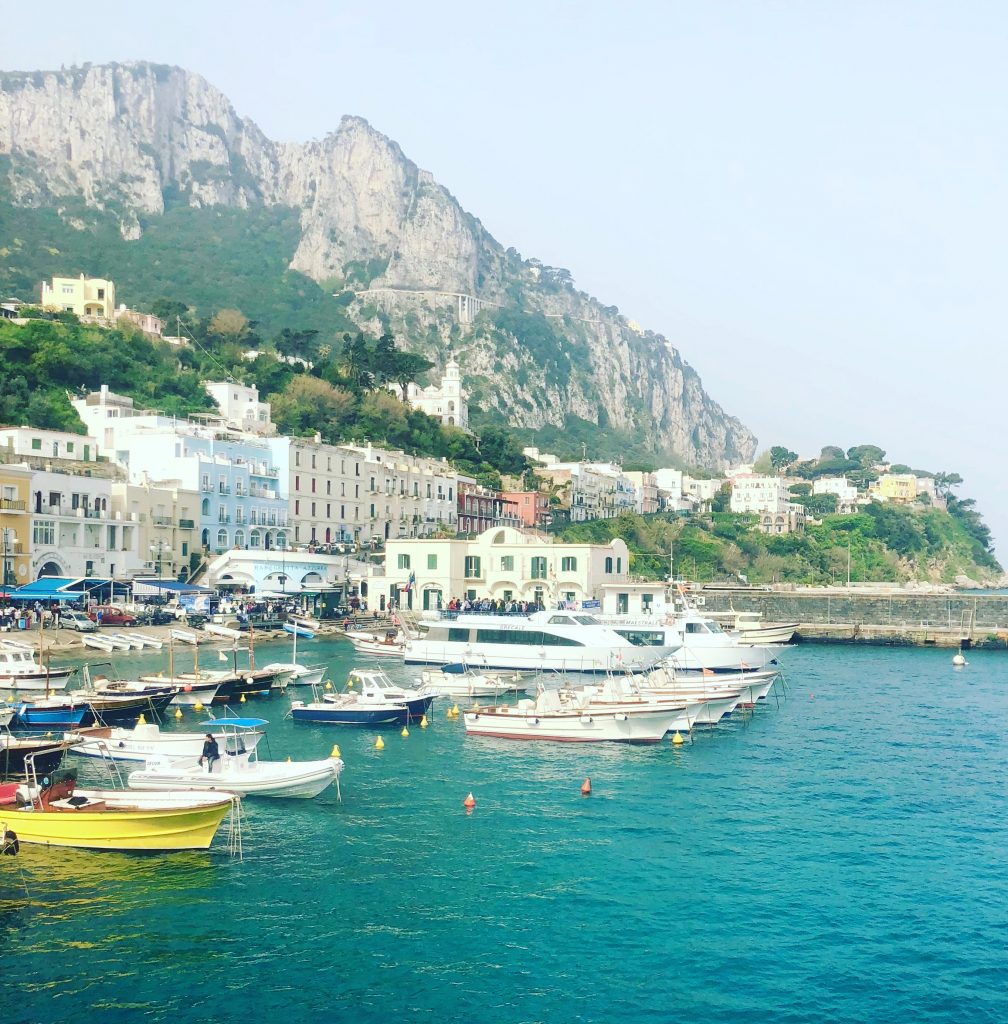 Logistics…
If you are thinking of staying on Capri, plan ahead! During the high season, hotels sell out months in advance.
You must take either a ferry (hydrofoil) or a private boat to reach the island (unless you have deep pockets, in which case you can arrive by helicopter). Ferries run from Naples and Sorrento – and Amalfi and Positano, in season.
Better yet, call me – I will share my love of this island, a few insider secrets AND will plan you a trip of a lifetime on spectacular Capri!
xoxo