"Venice never quite seems real, but rather an ornate film set suspended on the water." – Frida Giannini

There is something magical about hopping on a train in the bustling city of Milan…and two hours later ending up here:
Splurging on a water taxi is a MUST when visiting Venice…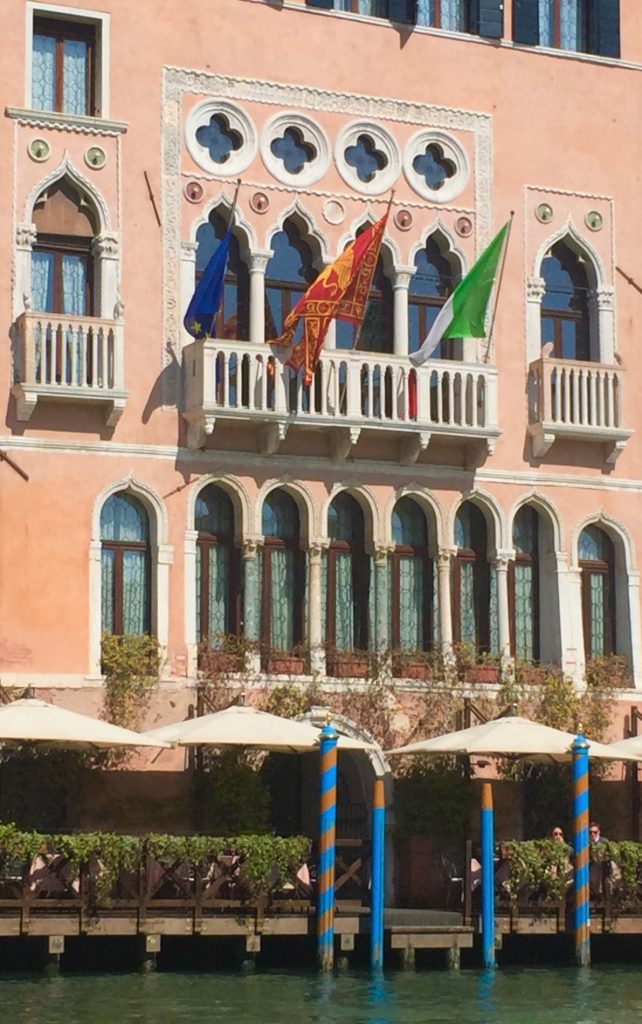 Lunch views…from the terrace directly on the Grand Canal at our lovely hotel, Ca Sagredo…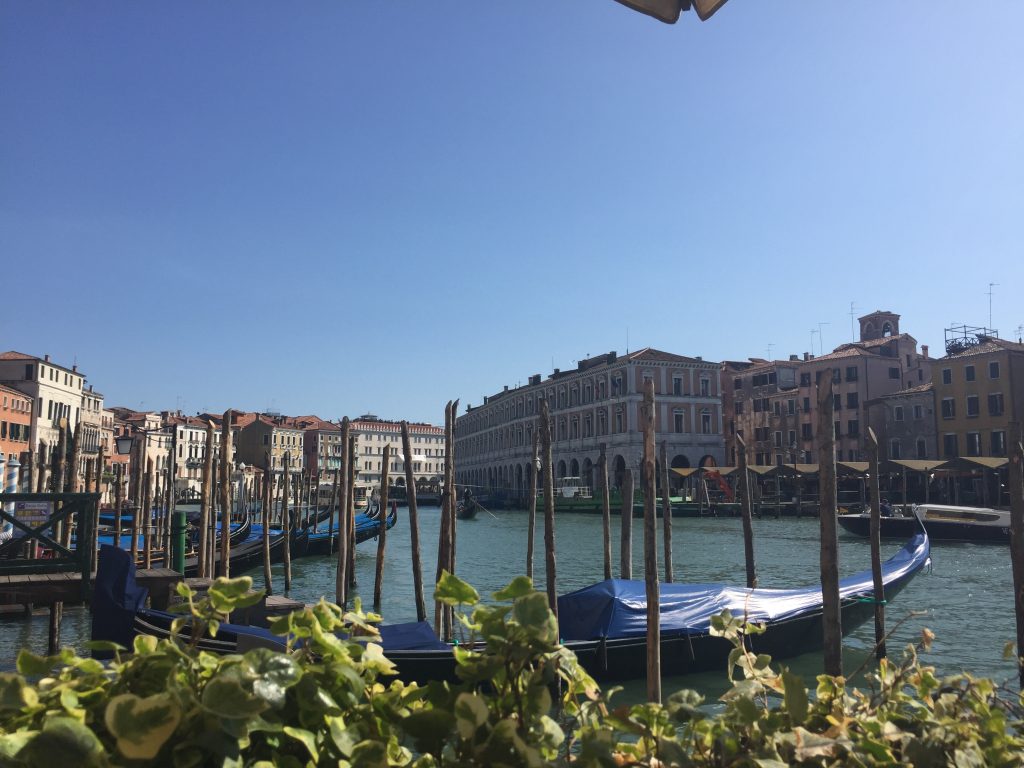 We spent our first afternoon just wandering over bridges, across canals – enjoying the sights and sounds of life in Venice…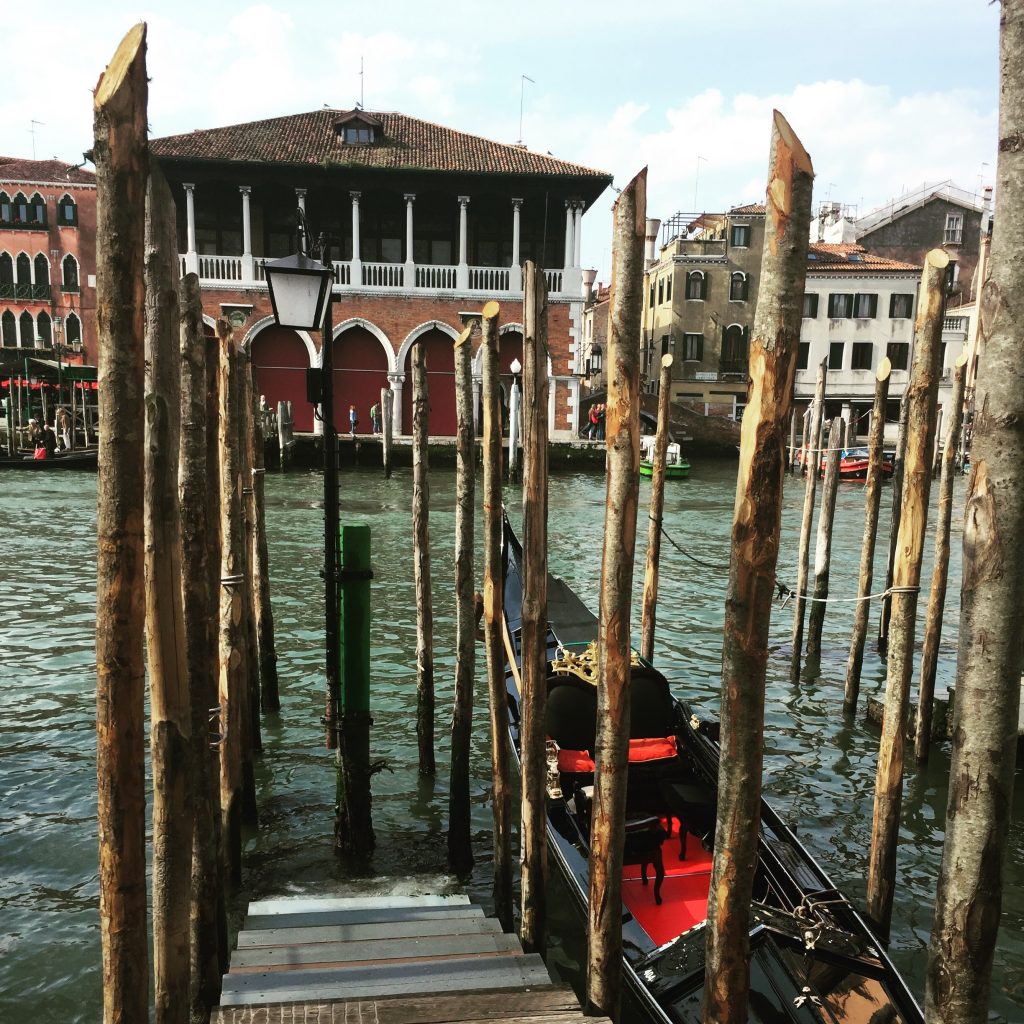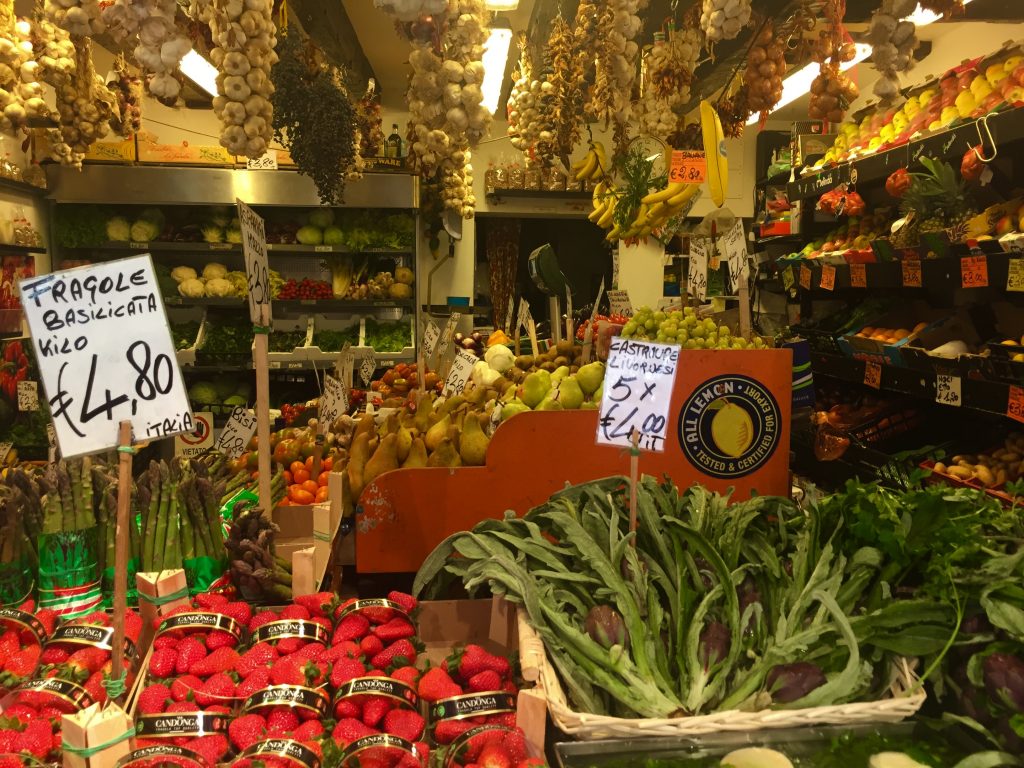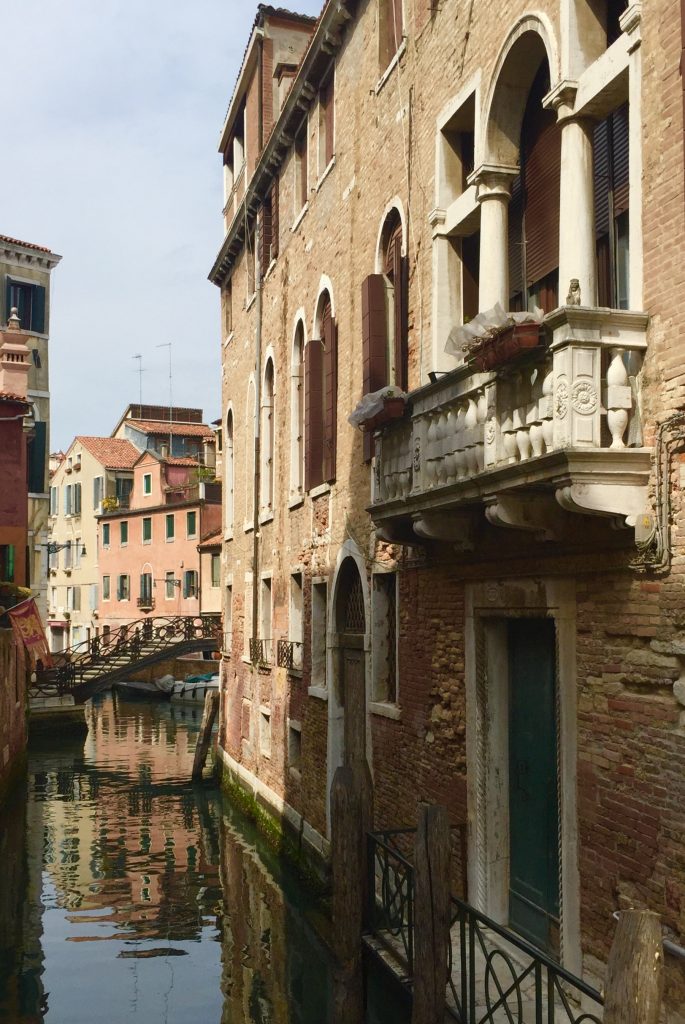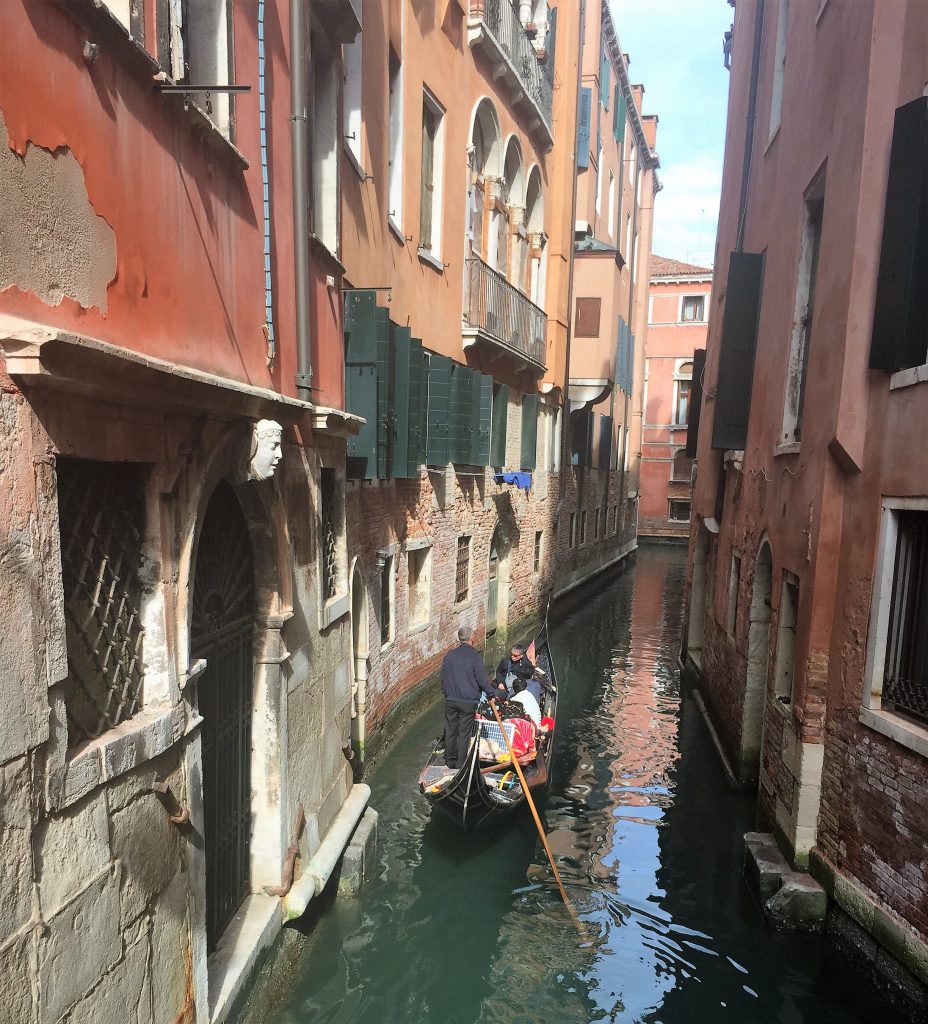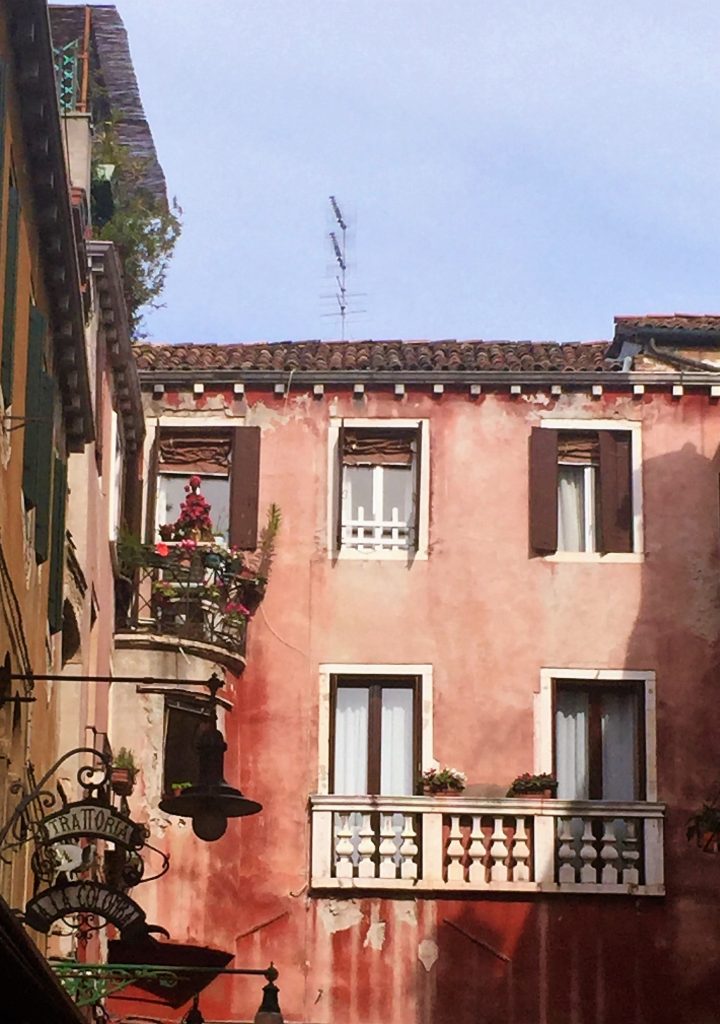 We started out early the next morning for a tour of the Rialto fish market with Frederico, a chef from our hotel. The market is directly across the Grand Canal from Ca Sagredo, so we rode a gondola across the canal. For over an hour, Frederico showed us behind the scenes at the Rialto Market, all while sharing stories of where and how the fish and seafood are caught, as well as how he prepares them in the restaurant.  Experiencing the passion of a chef selecting his ingredients for the day was truly a highlight of our trip.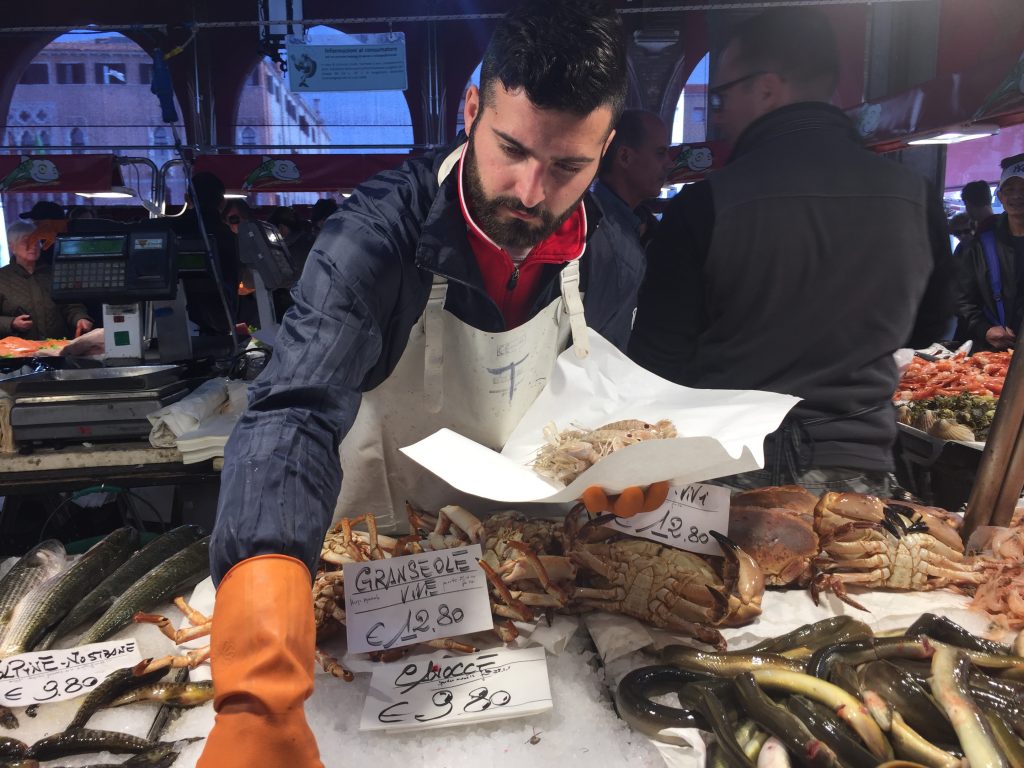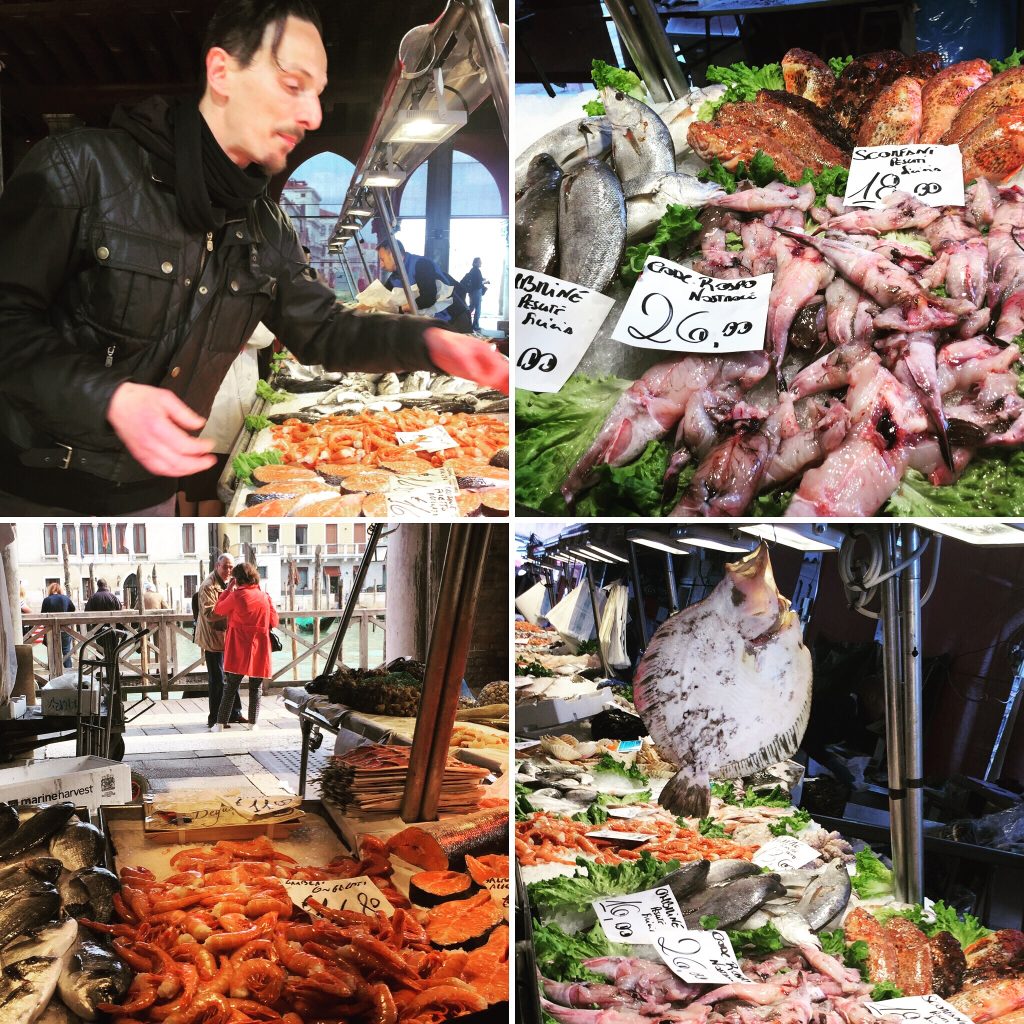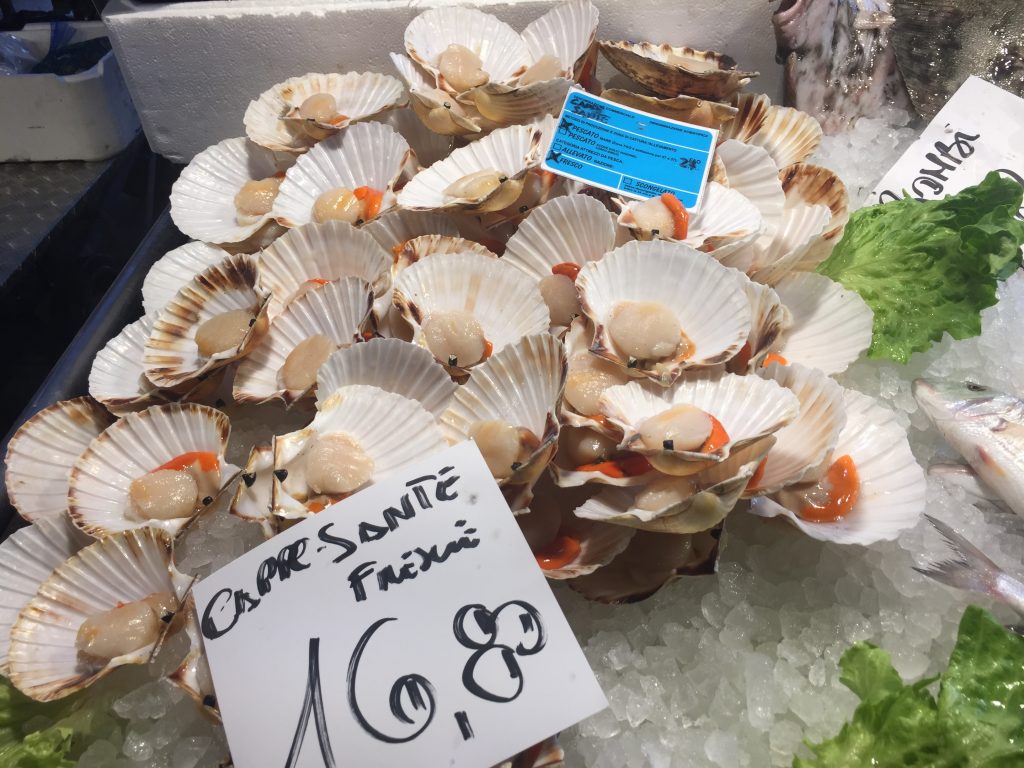 After leaving the fish market, we set out to see Piazza San Marco…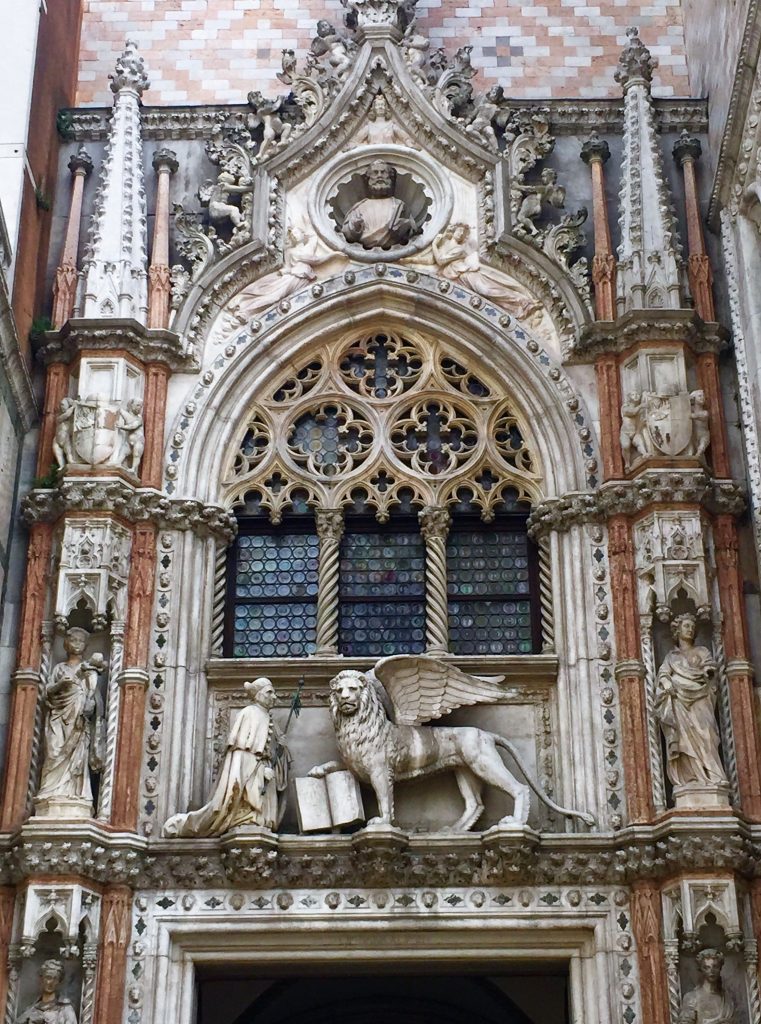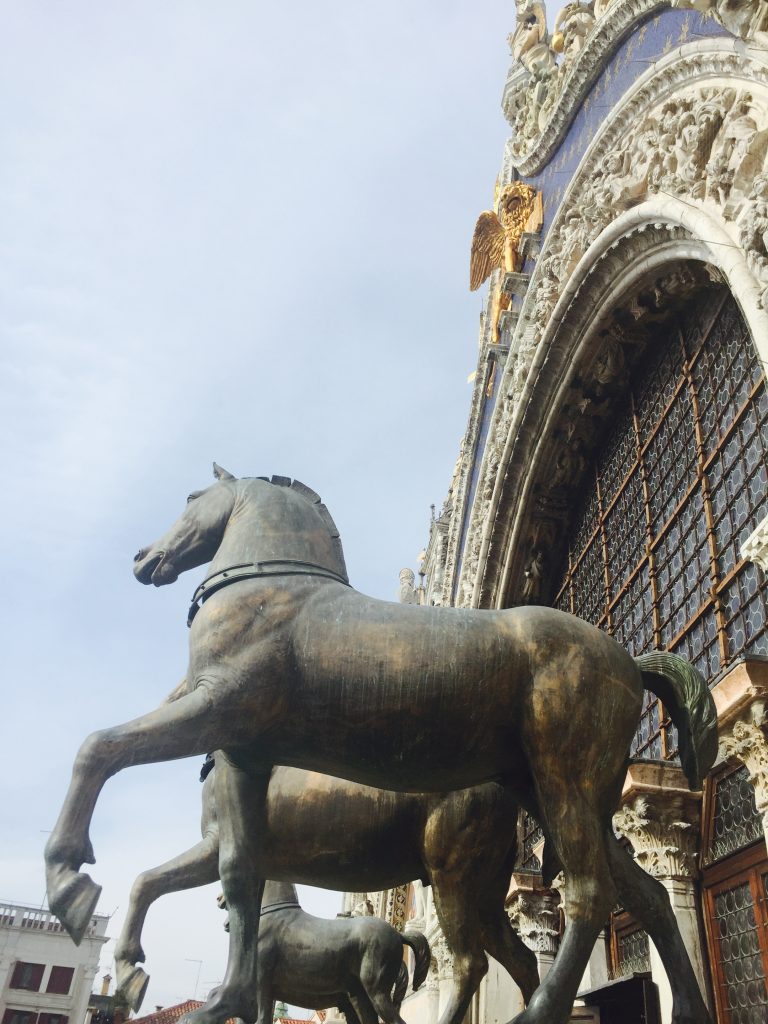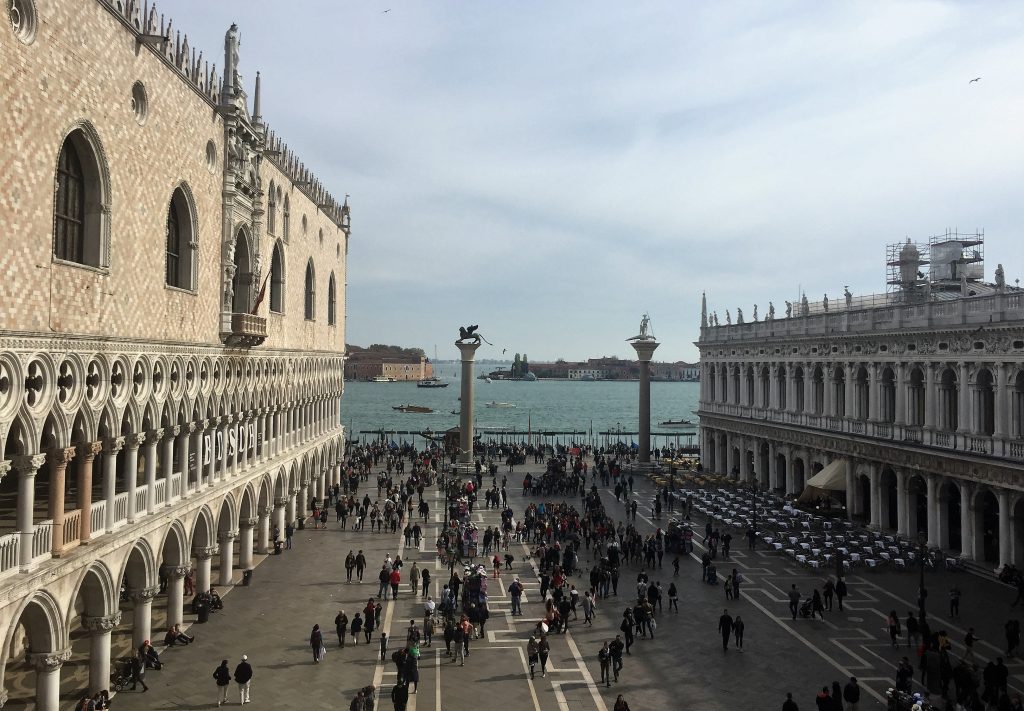 Insider tip: You can reserve a timed admission to Basilica San Marco for only a few euros per person to avoid standing in line!
Even though I have been to Venice many times, I had never been to Harry's Bar before. Yes, it is a tourist destination but the food is incredible and who can resist a Bellini in the restaurant where it was invented…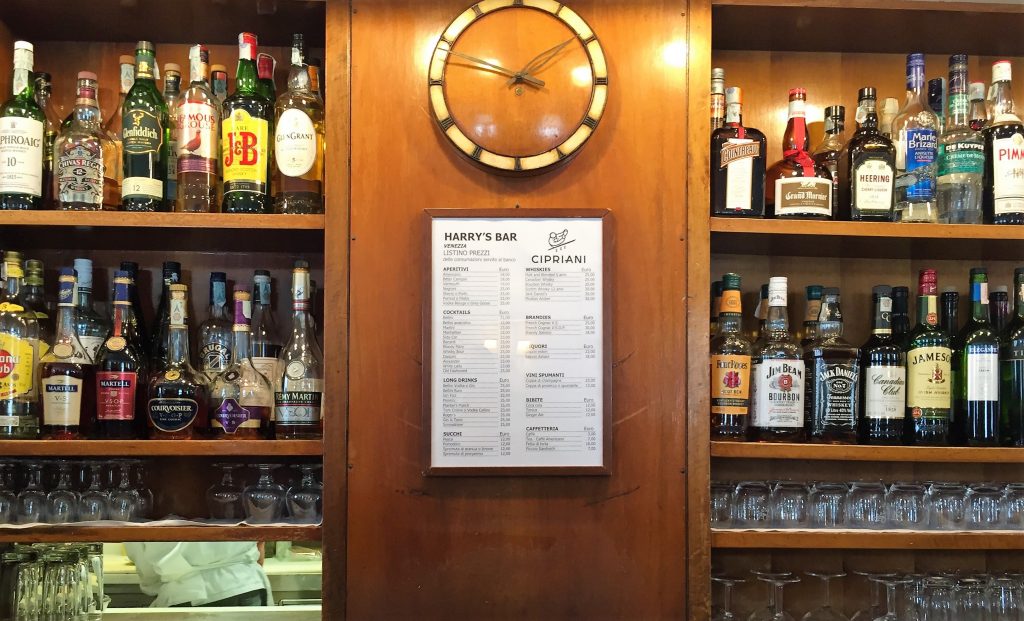 Not a bad view from our lunch table…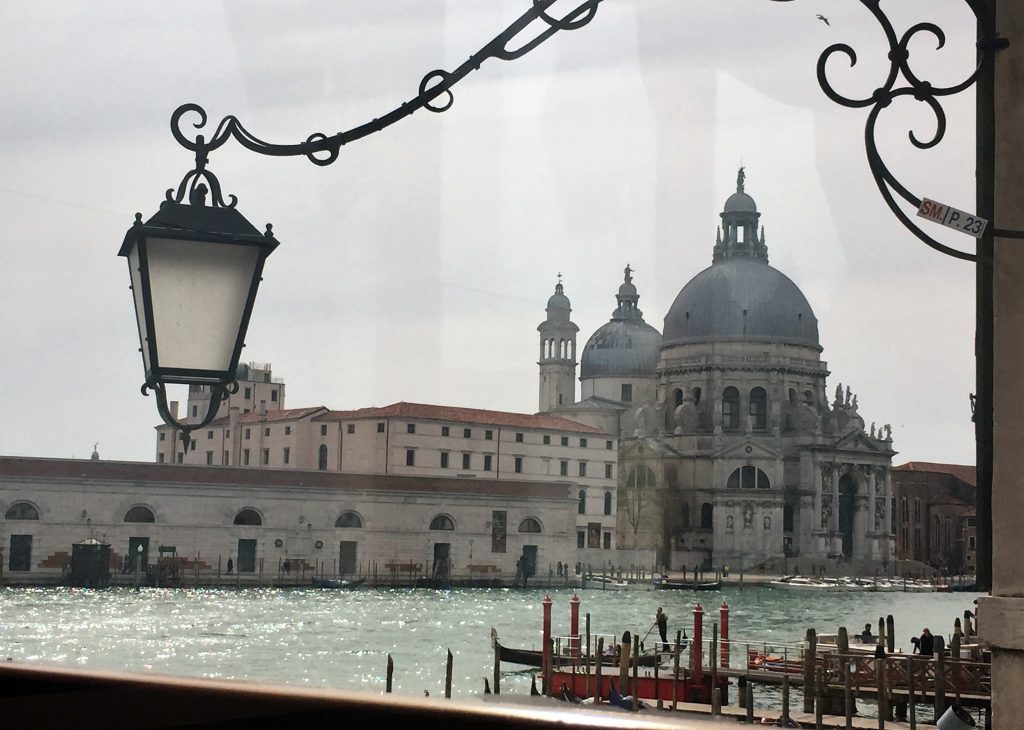 Our final day in Venice, we headed out of the crowds and out to the islands…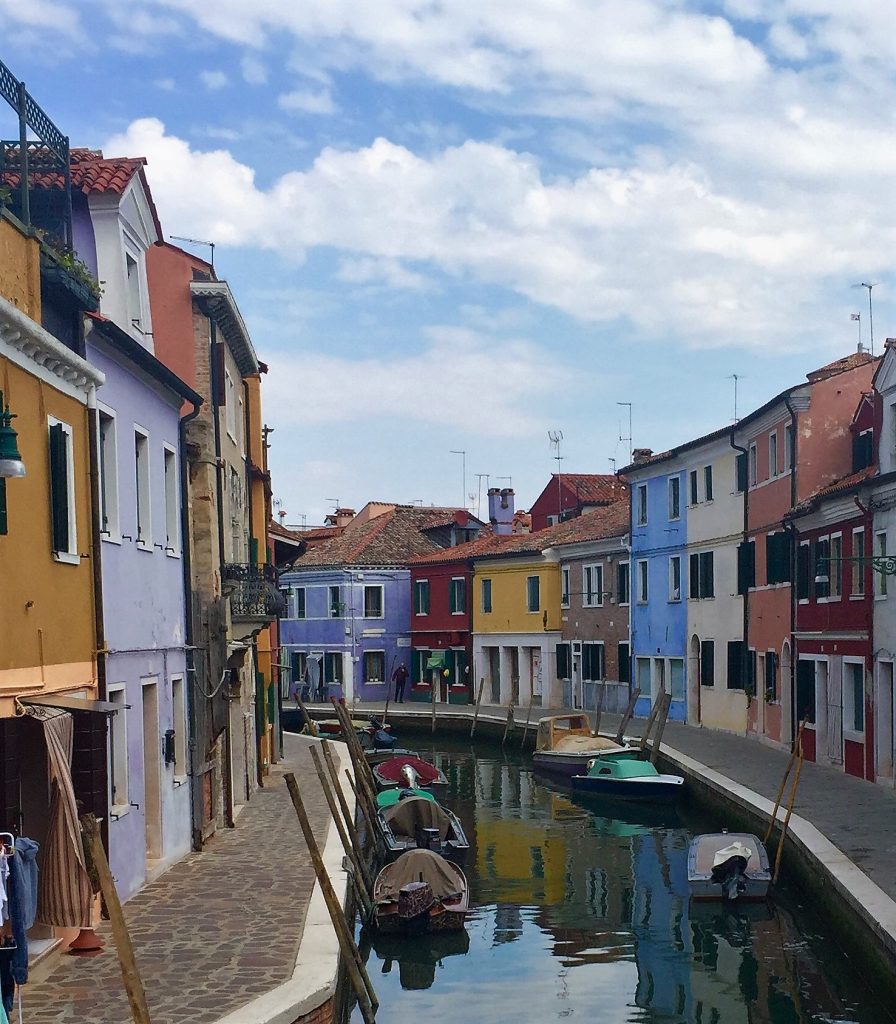 To Burano, home of the brightly colored buildings and lace makers..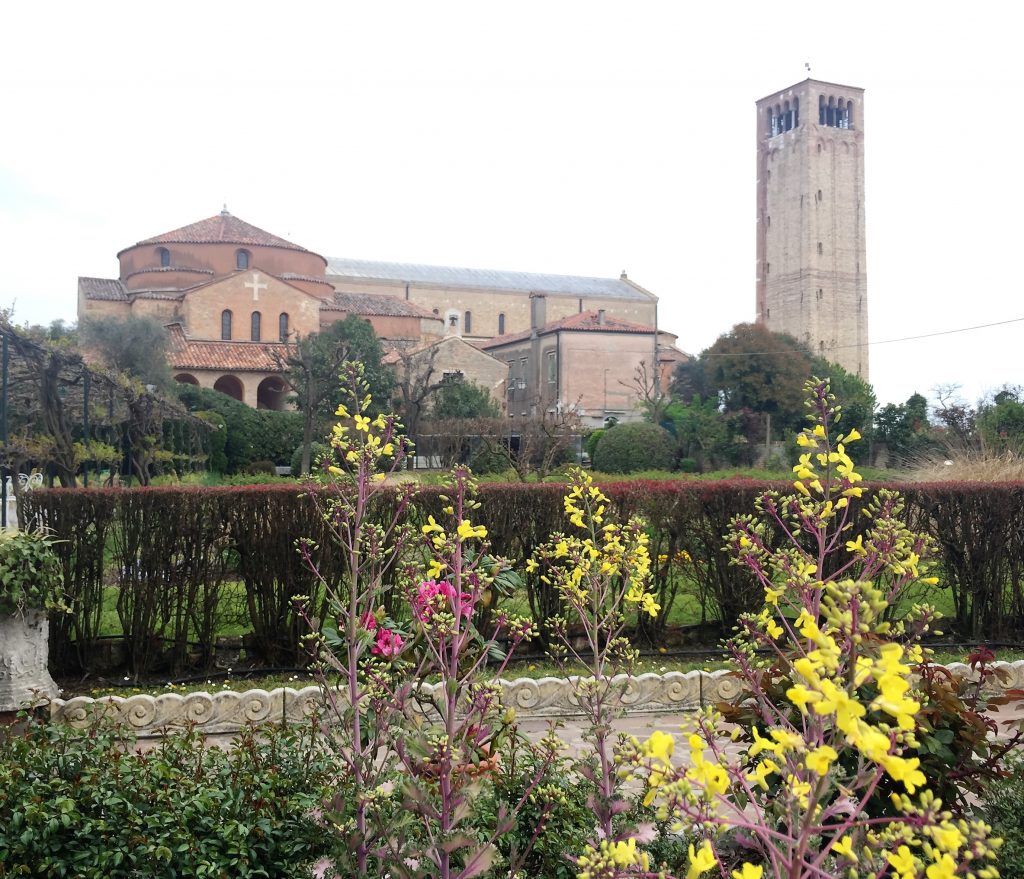 And to Torcello, where we visited this beautiful church originally found in 639, with many of the Byzantine mosaics from the 11th and 12th centuries.
We enjoyed a leisurely Sunday lunch with the above view from the delightful Locanda Cipriani, where Ernest Hemingway once lived. It was such a quiet respite from the crowds of Venice.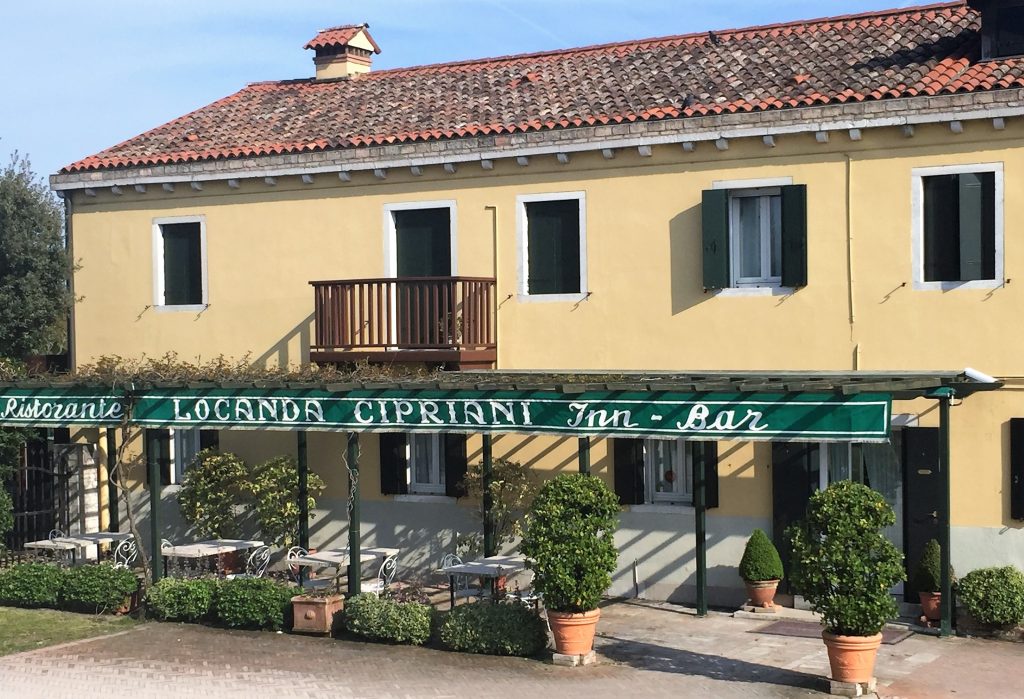 Before we leave Venice, I want to leave you with a short video of the Music Room at Ca Sagredo…we ate breakfast every day with opera music as a backdrop right next to this gorgeous room, with stunning frescoes all around…
I will share more the of lovely hotel Ca Sagredo when I feature the various hotels where we stayed on our trip…Next stop, Florence!
xoxo