One of Venice's newest hotels, the
Aman Grand Canal
, has just also become its most famous hotel, as it was the venue for the recent nuptials of everyone's favorite former bachelor, Mr. George Clooney, and his accomplished (and beautiful) bride, Amal Alamuddin. Curious about the wedding? Let's take a little tour of the Aman Grand Canal in Venice and daydream about what it must have been like to be a guest at the wedding…
The palazzo which the hotel is in was built in 1550 by a wealthy shipping merchant, and later owned by the Tiepolo family who hired the artist, Giambatista Tiepolo, to paint the frescoes on the ceilings and walls. Later, when the palazzo was purchased by the Papodapoli family it became known as the Palazzo Papodapoli. Luckily, as the palazzo changed ownership over the years, each owner kept the architectural elements and the gorgeous frescoes intact so they are well preserved today.
As in most Venetian palazzos, guests generally arrive at the Aman Grand Canal by boat…and enter directly into the reception hall from the private dock.
After walking up a sweeping staircase, you will find yourself on the piano nobile – the floor in Venetian homes where the owners traditionally greet their guests. Aren't those Tiepolo frescoes just amazing??
Also accessible from the piano nobile are the hotel's private gardens – something quite rare directly on the Grand Canal.
The hotel also has a hidden garden and a rooftop terrace.
The Aman Grand Canal has just 24 rooms – so quite a few of the A-List wedding guests were "forced" to stay at Venice's other iconic hotel – the Hotel Cipriani. Of all the rooms, the most notable is the "Tiepolo Suite" with walls and ceiling covered in Tiepolo frescoes (where it is rumored Mr. and Mrs. Clooney spent their wedding night).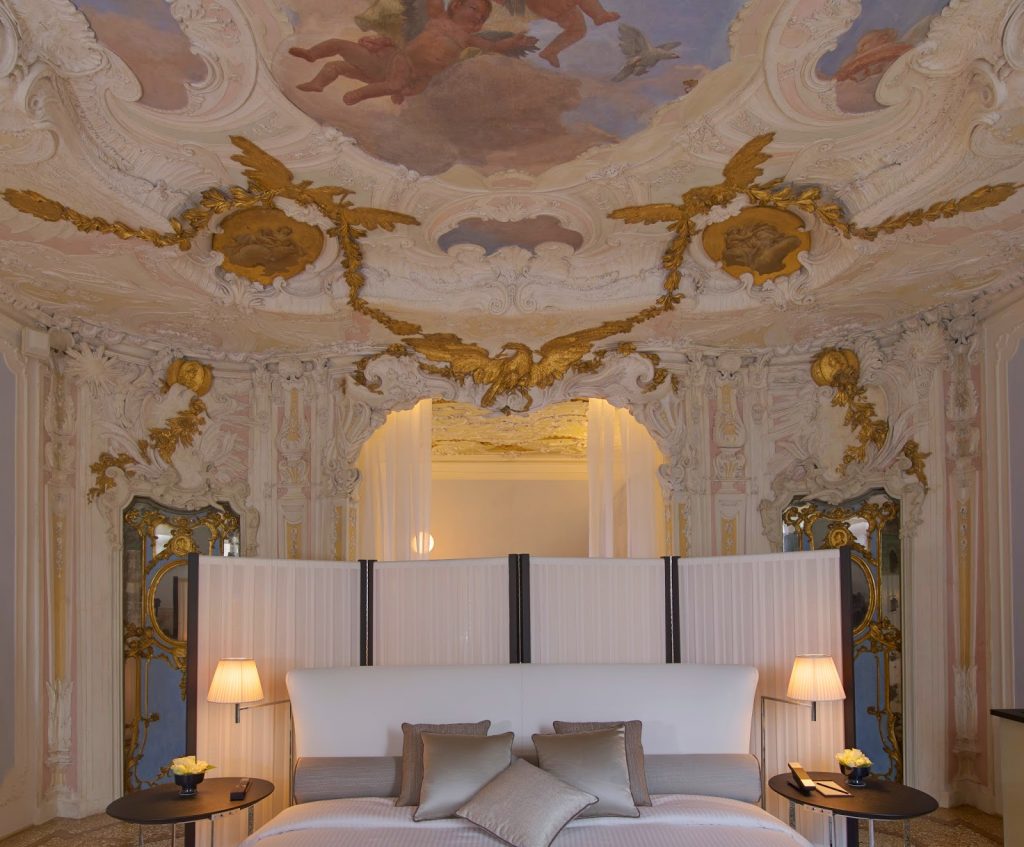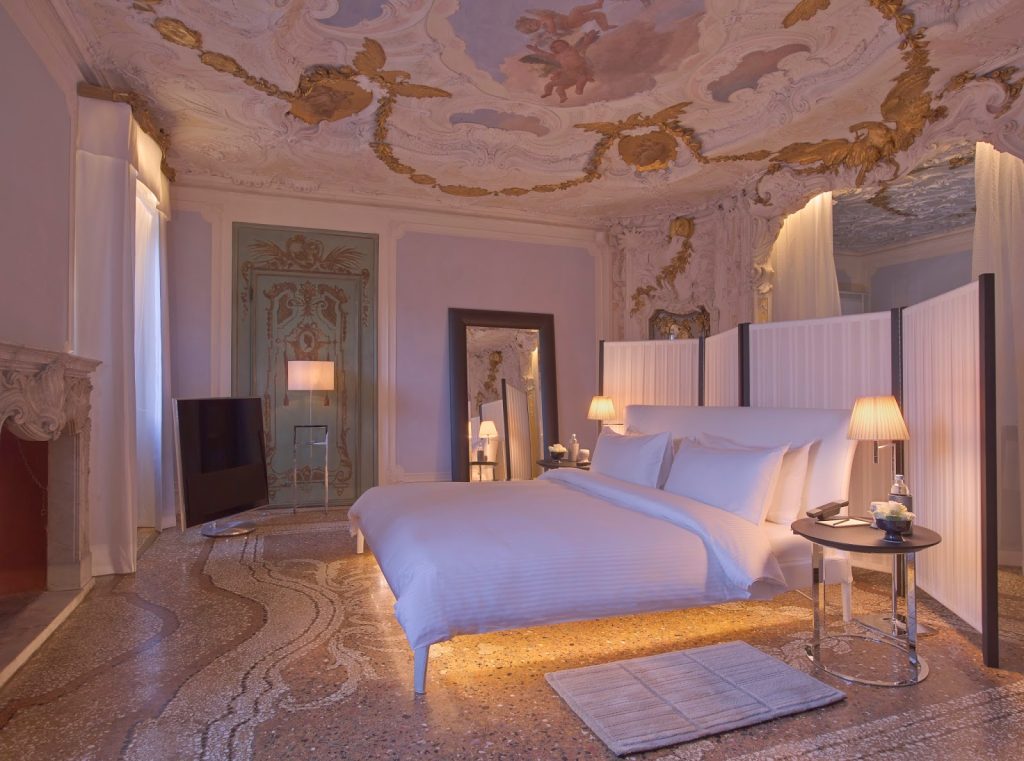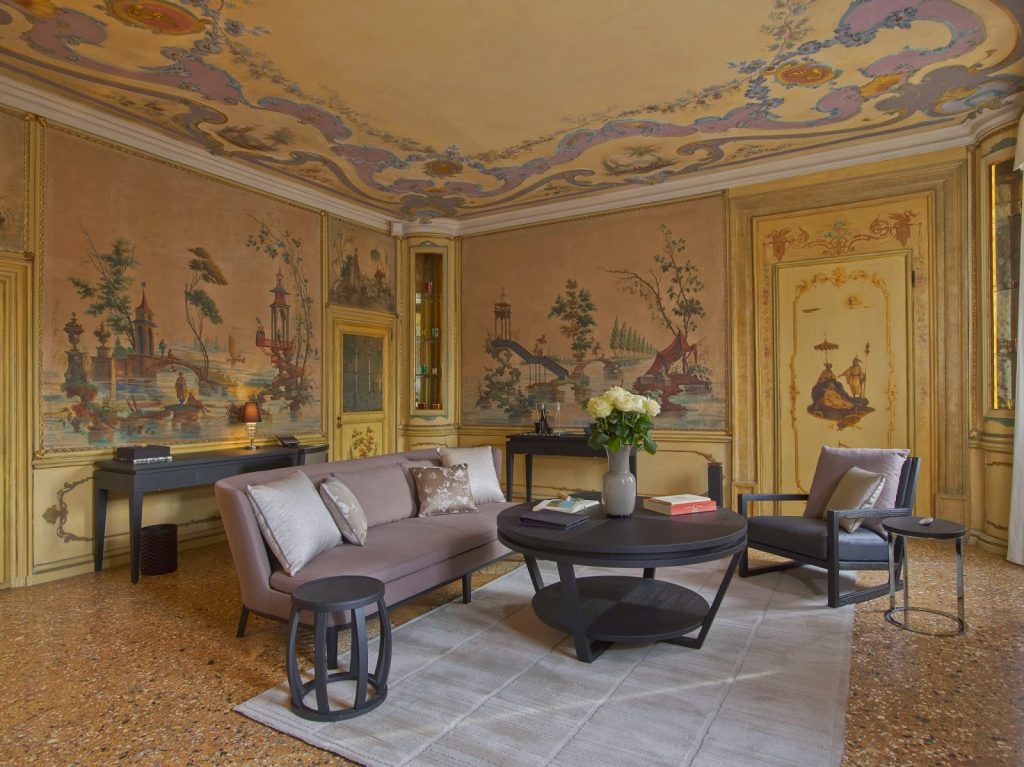 I find the choice of spare, modern furnishings amongst these remarkable frescoes and architectural details a bit too much of a contrast. Call me old school, but I think traditional design would be more suitable to a palazzo of this quality. My design friends, please weigh in on this topic – I am very curious what you think.
Regardless of what you think of the design, the setting of this hotel is hard to beat – Venice is one of the most romantic places on earth…the perfect place for a star studded wedding!