Two years ago before I left on a 3 week trip to Asia, I was offered a chance to review  what turned out to be my all time favorite travel accessory (followed closely by my Tieks) – The Emme Bag.  For over two years, this bag has literally traveled around the world with me. I keep it packed and ready to go at a moments notice. And, it has held up beautifully  – it still looks almost as good as the first day I used it!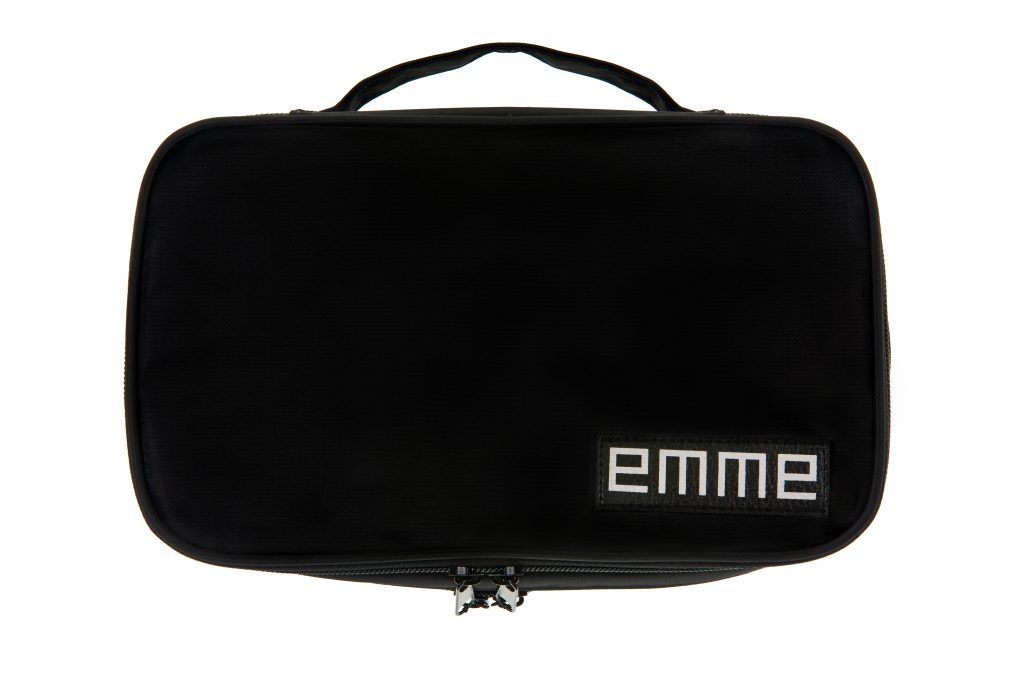 Here are a few reasons why I love my Emme Bag so much: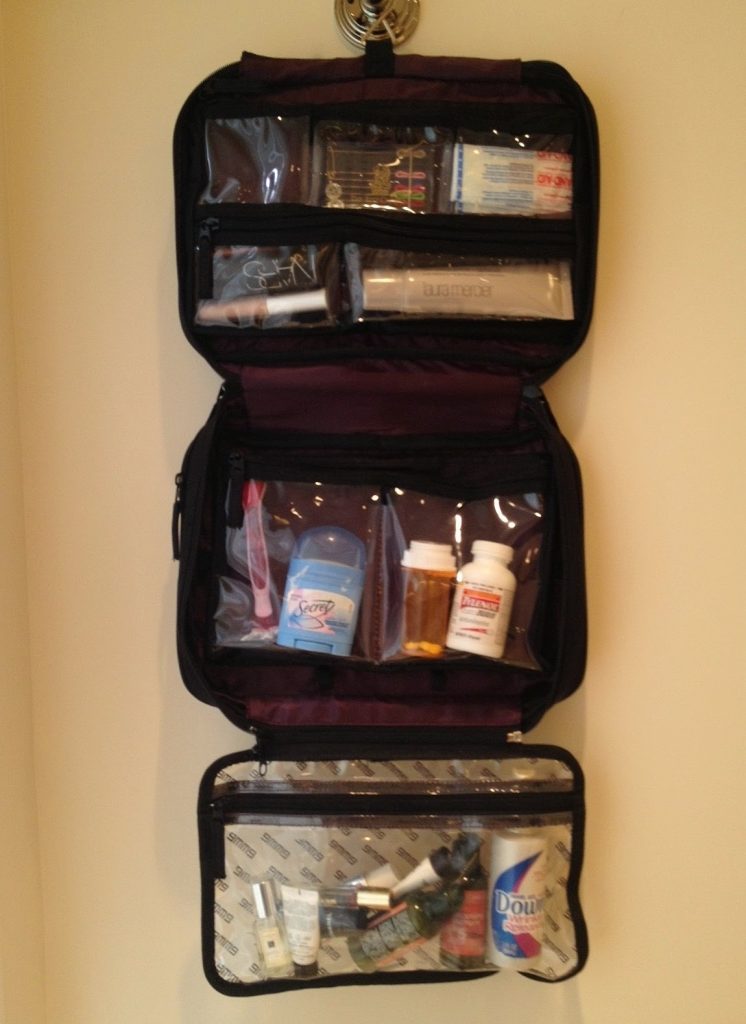 -It hangs. Sometimes (especially in Europe) hotels have very little counter space – you can hang this bag from a towel bar.
 -It folds up and zips into a neat compact bag which fits perfectly into my suitcase. And, it is expandable, so it will fit more for longer trips.
-It has clear compartments to keep everything organized…everything has its own place AND you can see where it all is.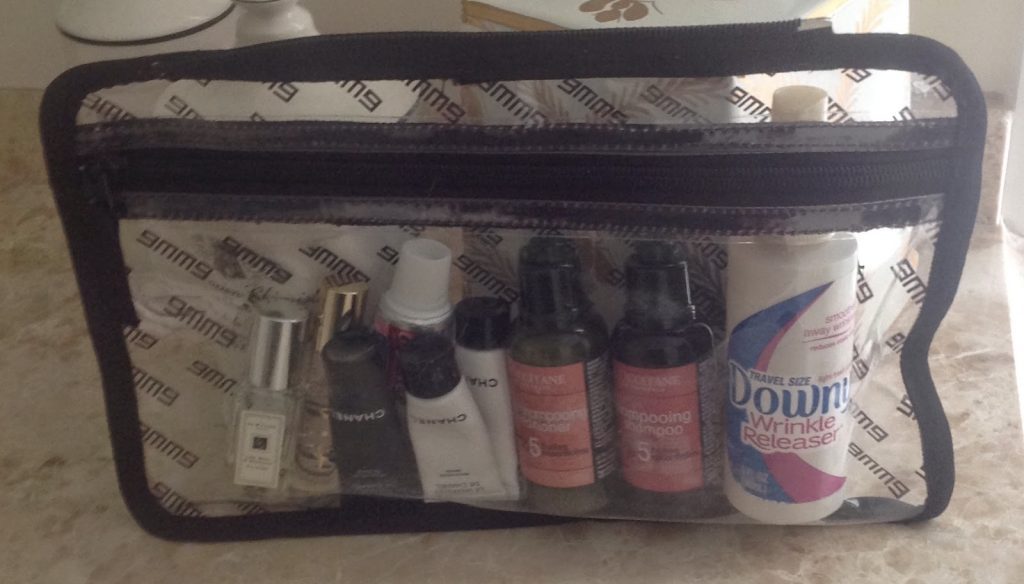 -There is a clear bag that zips off for all your 3 oz. TSA compliant liquids…it is so easy to remove the pouch with your liquids to put through the scanners and then zip it back onto the larger bag when you get to your destination…no more zip-loc bags!!
-It is made of high quality nylon (think Longchamp bag type material) and non-toxic plastic, and includes 12 TSA approved bottles and containers (including a spray bottle).
Recently,  the Emme Bag's creator, Emily,  reached out to me to share the good news that her business has taken off – I am not the least bit surprised as it is a truly great product! Her products are now available at Brookstone and eBags AND she has expanded the product line to include a smaller Petite Emme Bag for weekend getaways!
Even better – she offered to give away a new Petite Emme Bag to one of my readers!  To enter to win, please visit  Emme Bags  and come back and leave me a comment telling me where you would like to travel using your new bag. If you Follow me on Instagram and leave a comment for an an extra entry…like Emme Bags and You May Be Wandering on Facebook (and leave a comment there) for one more entry.  Winner will be announced on Friday. Good luck!!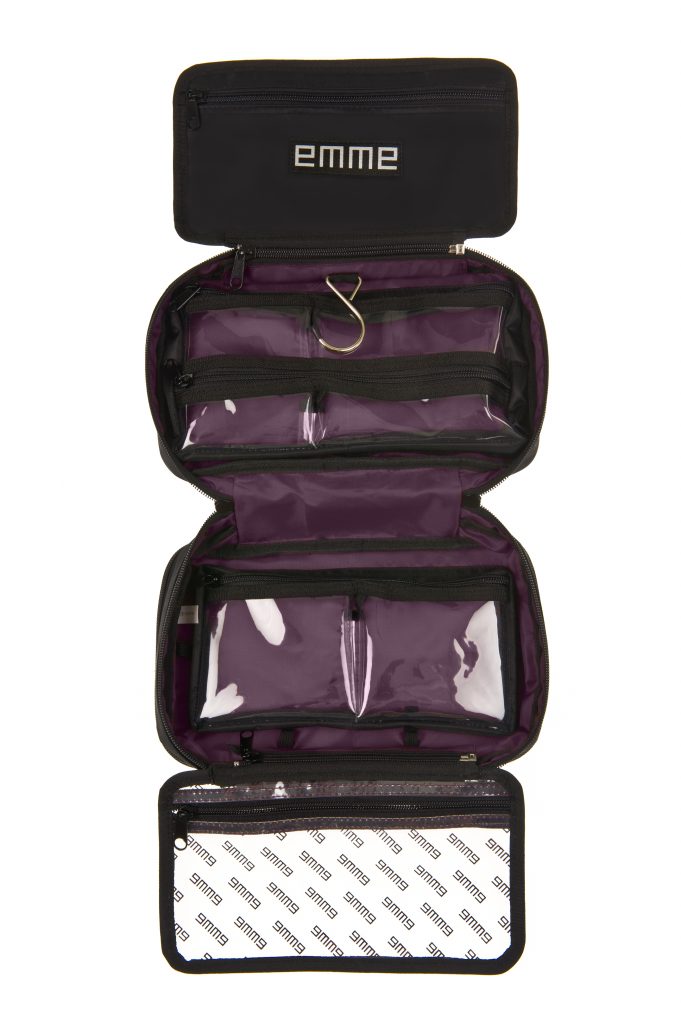 And even if you don't win, you can  receive a substantial savings on all of the Emme  products. Just enter the code "YOUMAYWANDER" at checkout to receive 20% off your order – think of all the people you can check off your holiday shopping list with this one fabulous travel accessory!!!
xoxo