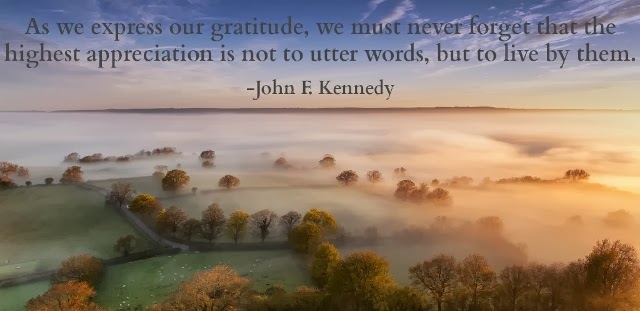 Fifty years ago today, the world was stunned and saddened by the assassination of President Kennedy. On the anniversary of his death, I thought it was important to remember the great man who we lost that day. His quote on gratitude is particularly appropriate as we head into the week of Thanksgiving. I hope that I am able to hold his words close to my heart as I spend this weekend getting ready for the busy week ahead.
~~~~~~~~~~~~~~~~~~
Here are the things on my radar screen this week:
Sharon Santoni of The French Country Home is giving away a week's stay at her beautiful home in Normandy and will accompany the winner on two days of brocante shopping! Oh how I would love to win this!!
You all know how much I love
Eataly
in New York, right? Well, they are opening their second US outpost in Chicago on December 2nd. The Chicago Eataly will be even larger than New York (63,000 square feet over two floors with 8 restaurants), will have a thousand parking spaces (another reason to love Chicago – can you imagine that in NYC?) and will even have a Nutella Bar! Chicago is an amazing food town and will be even better with the addition of Eataly!
My favorite travel shoe company,
Tieks
, is offering their once yearly opportunity to receive
up to a 20% discount
on their comfy and cute ballet flats (through Monday.)
Check back on Monday when I will be sharing more about a great way to give back this holiday season,
Passports With Purpose
.
I know many of you will be heading out this weekend for your Thanksgiving holidays. If you are, I wish you safe travels.
And, I hope each of you has an absolutely fabulous weekend…wherever you may be wandering!
xoxo