Every month, one of my favorite bloggers, Jennifer, from
The Pink Pagoda
, coordinates a
Blue and White Bash
linking party, where fellow bloggers post about all things blue and white, from interior design to fashion to flowers. I think I may be the lone travel blogger in the bunch and, after a while, no doubt, I may run out of beautiful places to share that are blue and white. But until I run out, I am thrilled to join the party!
Today let's head to Portugal…a beautiful Mediterranean country famous for its colorful tile, quite often in blue and white…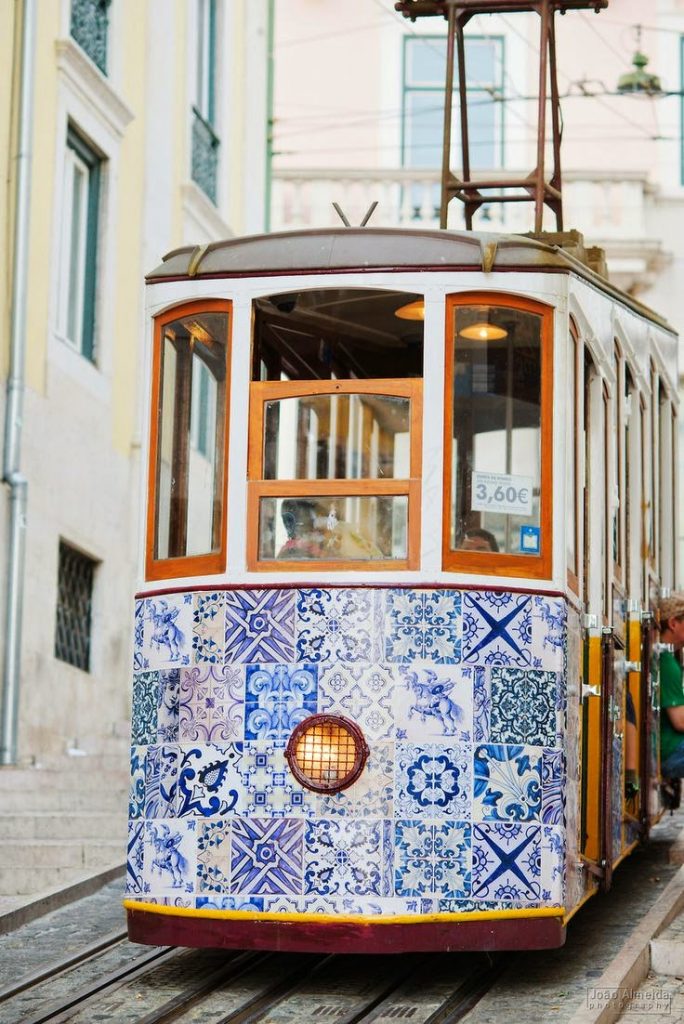 Lisbon Trolley
via
In the 16th to the 19th century, the Portuguese began using azulejos to decorate important buildings such as churches, public buildings and the homes of the wealthy. The tiles were often used on the façade of buildings telling elaborate stories either from the Bible or of Portuguese history. They also decorate the walls inside the buildings in a way similar to Italian frescoes or mosaics. The tile was originally imported from Delft, but in the late 1600's the King of Portugal banned all imports of azulejos, forcing Portuguese artists to begin to create their own blue and white tile designs. The results are stunning…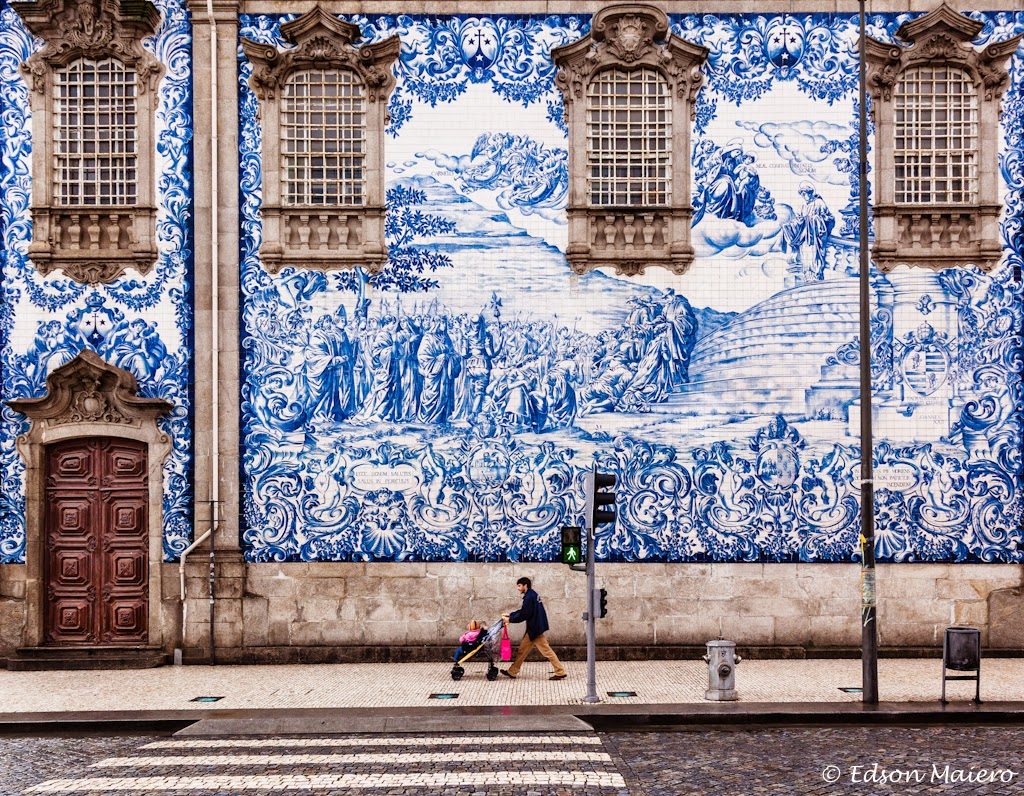 Carmo Church~Porto

via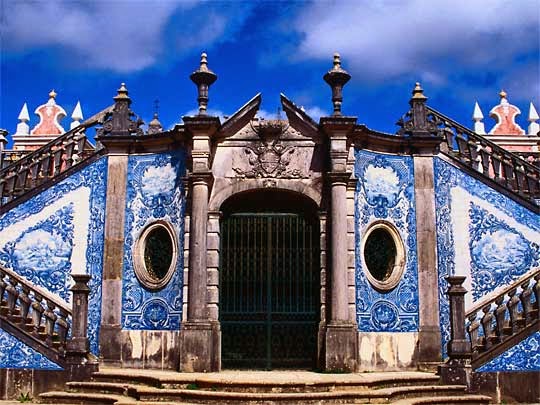 Staircase of Sanctuary of Our Lady of the Remedies ~ Lamego

via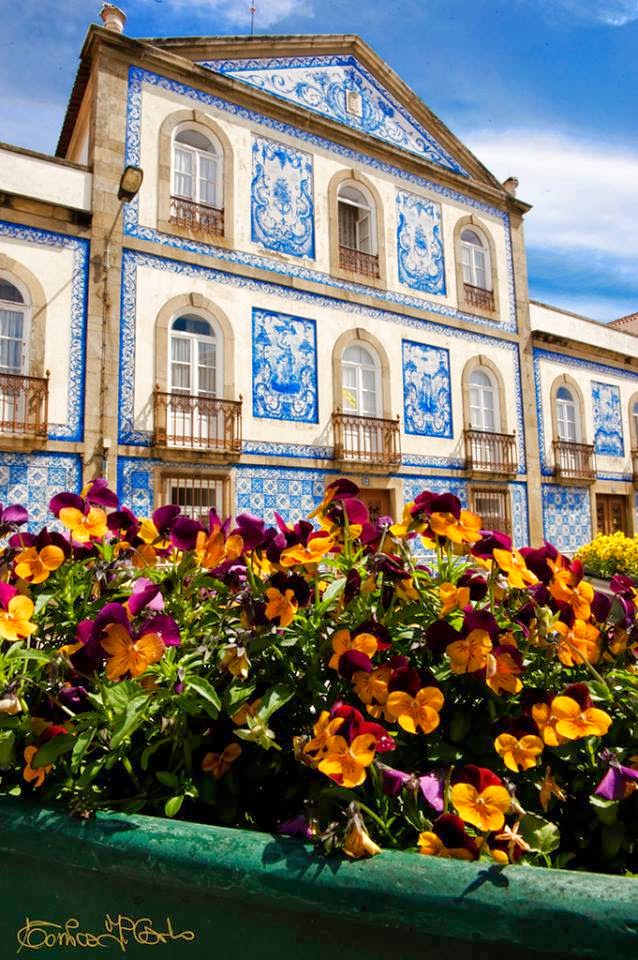 A tiled building in Aviero
via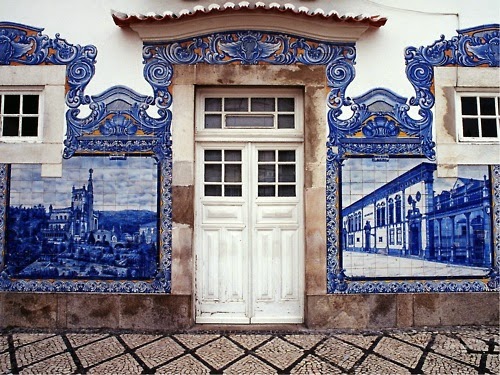 Train Station ~ Aviero

via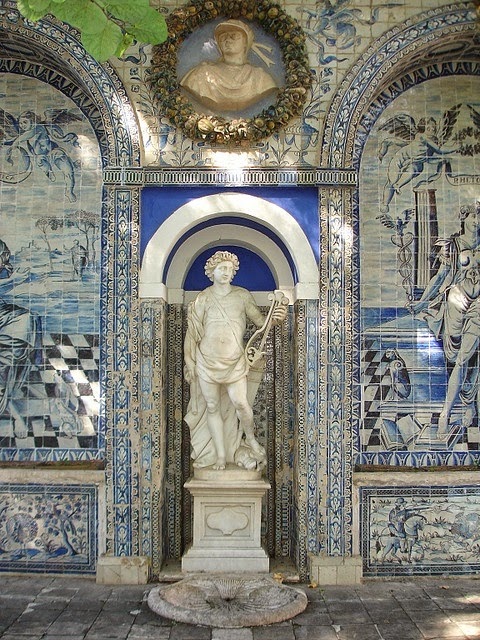 Frontiera Palace ~ Lisbon
via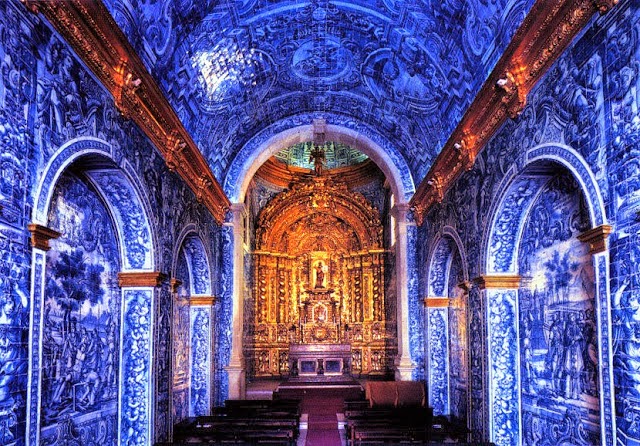 Interior of Church of São Lourenço ~ Algarve
via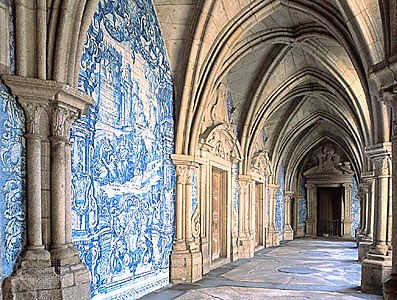 Cloister at Porto Cathedral ~ Porto
via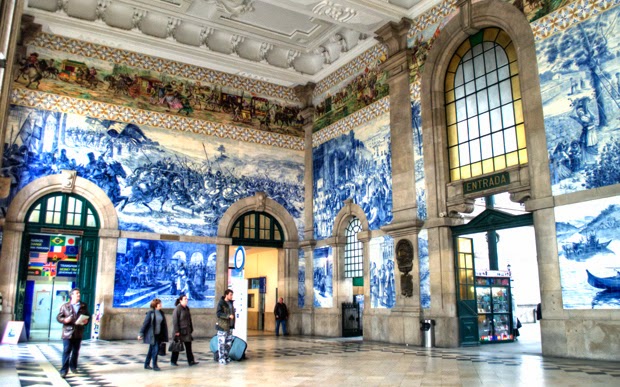 São Bento Train Station ~ Porto
via
You can see the tiled murals are so detailed…they are like paintings.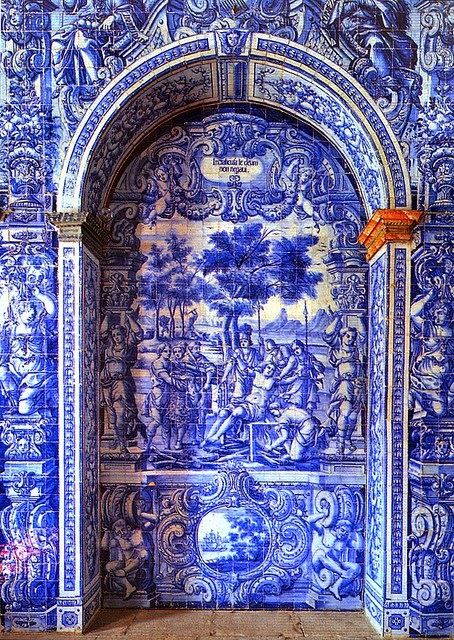 Portico detail, Church of São Lourenço ~ Algarve
via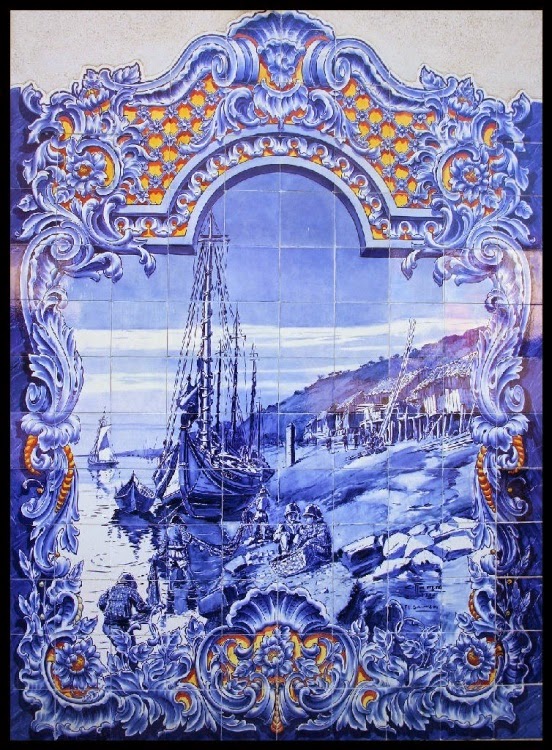 Mural at a market ~ Santorem
via
A public art display ~ Lisbon
via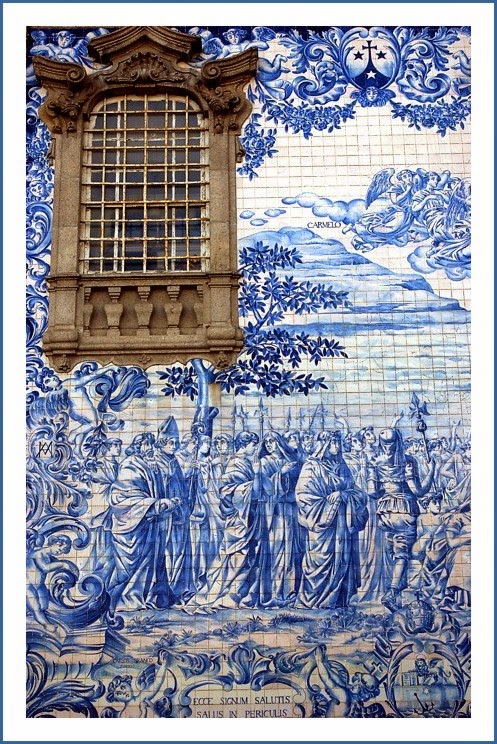 Detail from Carmo Church ~ Porto
via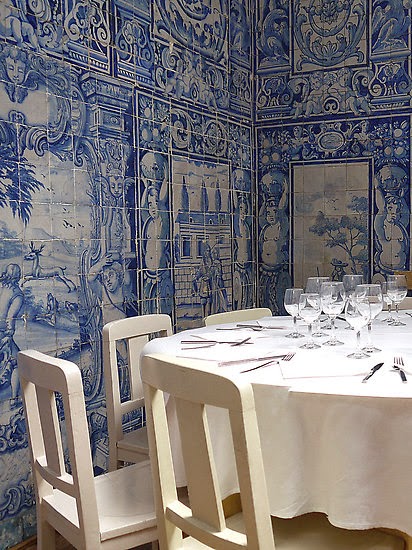 A restaurant in Lisbon
via

You can even stay at a luxury hotel in Lisbon all decked out in blue and white azulejos…
The Palacio Belmonte
…
If you are looking for a place to get your blue and white fix, you may just want to plan a trip to Portugal!