The world's largest Easter egg hunt begins in New York City tomorrow!
The Big Egg Hunt
, sponsored by Fabergé, will feature 275 egg sculptures created by the some of the world's leading artists and designers, in hidden locations around the city from April 1st until the 17th. Artists and designers participating include artists such as Jeff Koons, Julian Schnabel and Dustin Yellin, as well as designers such as Ralph Lauren, Tommy Hilfiger, Zaha Hadid and Carolina Herrera.
The location of each egg will remain a secret until 10 people have identified the egg's location via an app developed especially for the hunt. After that the eggs' location will be displayed on an interactive map.

From April 18th until the 25th, all of the eggs will be displayed together at
Rockefeller Center.
Each highly collectible egg will be auctioned by Sotheby's with 100% of the proceeds being given to raise awareness for the arts in NYC public schools through
Studio in a School
, and conservation efforts to save the endangered Asian elephant through
Elephant Family
.
For more information about the event and to download the app, go
here
.
Here's a sneak peek of a few eggs…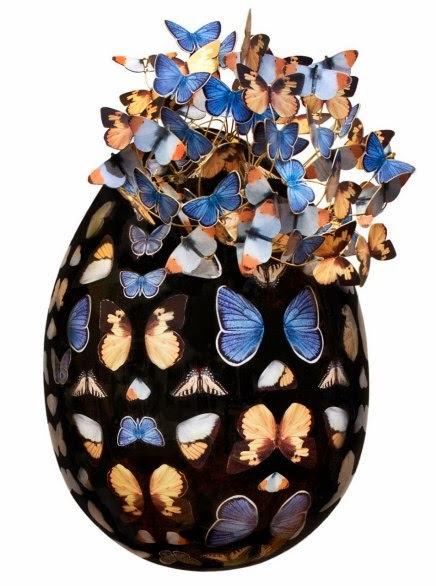 Echo Design
via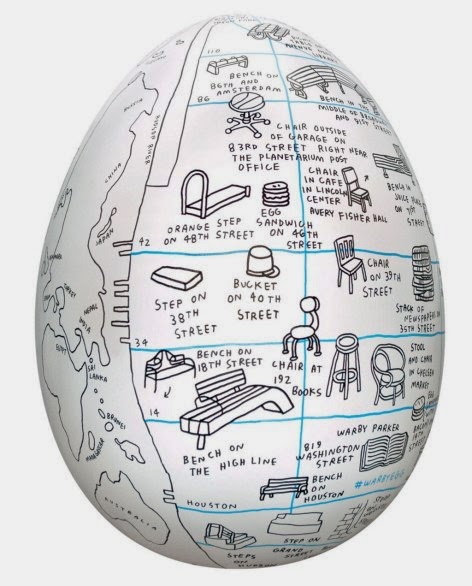 Warby Parker
via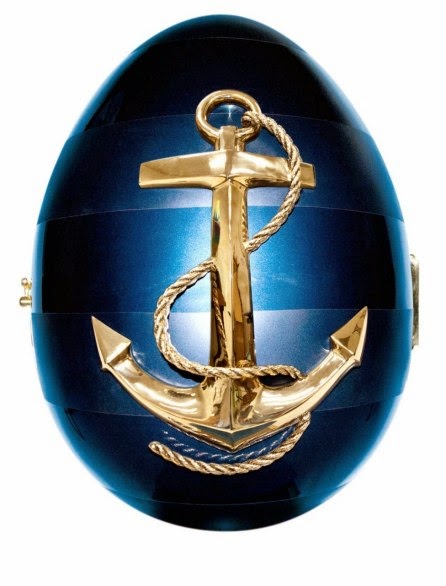 Tommy Hilfiger
via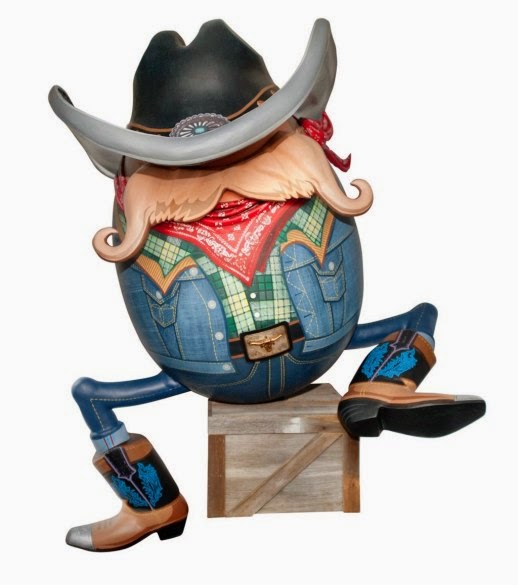 Ralph Lauren
via
Ronnie Wood
via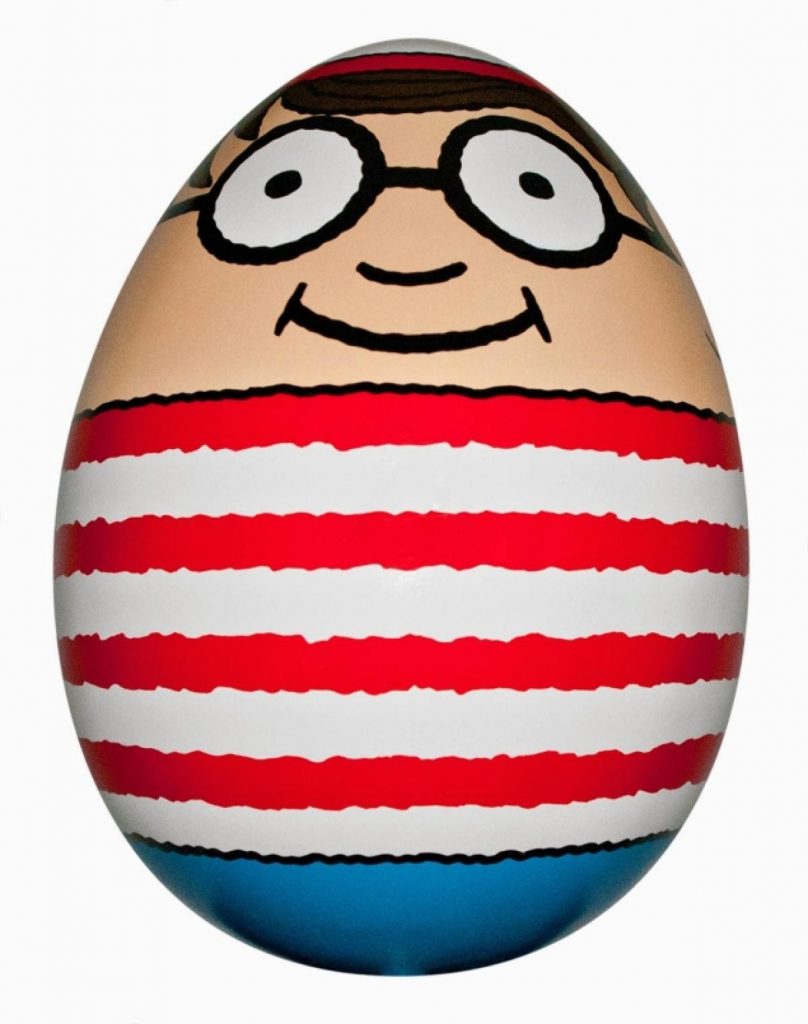 Martin Handford
via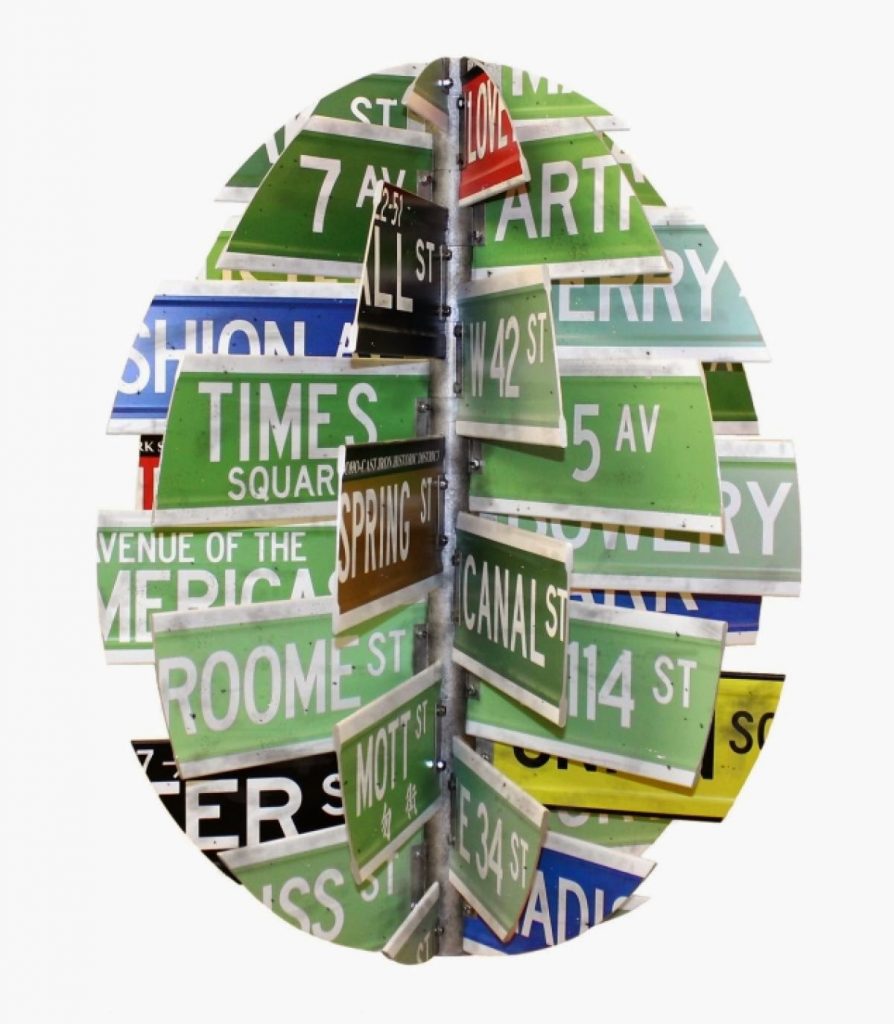 Benjamin Shine
via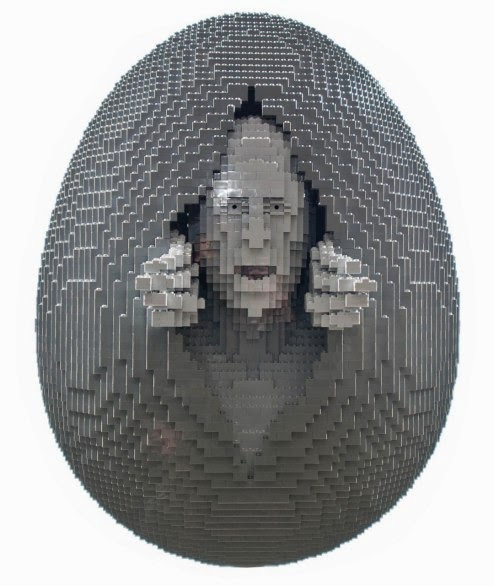 Nathan Sawaya
via
If you are going to be in New York over the next few weeks, I would love to hear if you discover an egg! Please DO send photos! Happy hunting!