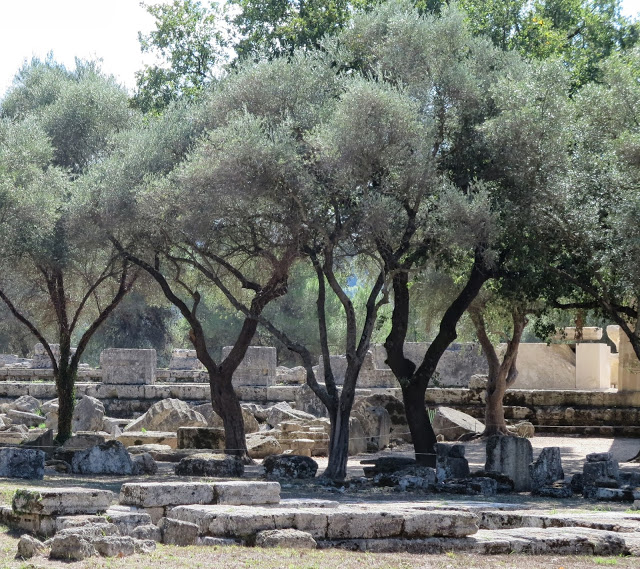 The final stop on our Greek Isles adventure was in the port of Katakalon, a town essentially created because the cruise ships stop there, with passengers disembarking to visit nearby Olympia, birthplace of the Olympics. Katakalon is on the Peloponnese peninsula on the southernmost part of mainland Greece (technically, it can be called an island as there is a narrow canal separating the peninsula from mainland Greece). The peninsula is also home to Olympia and Kalamata (known worldwide for its olives).
Our shore excursion for the day included two primary stops…Ancient Olympia and the Magna Grecia Olive Farm. To be honest, when we were planning our day trips, this was the one that I was least excited about. It turned out to be one of the highlights of my trip!
The actual site of the ancient Olympics was stunning…remarkable ruins set amongst cypress and olive trees. Our tour guide showed us photos of what each of the ruins was believed to have looked like in ancient times. There is something powerful about seeing ruins of buildings from nearly 3,000 years ago, and imagining of the people who have walked on the same grounds before you. The pictures don't really do this site justice at all, but I will share a few so you can try to imagine.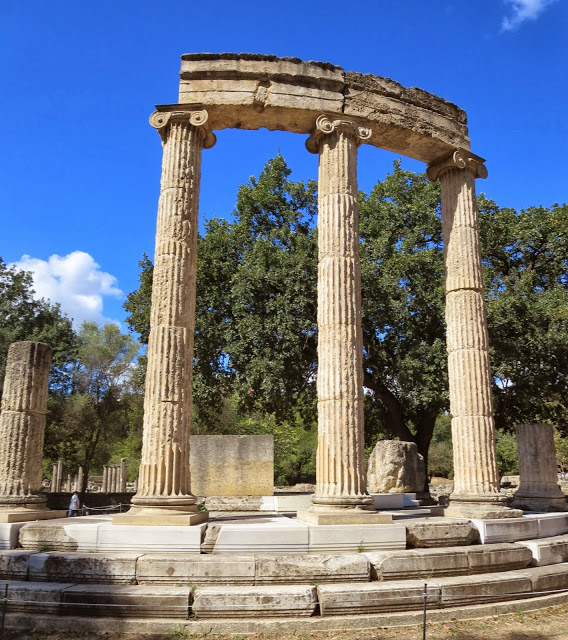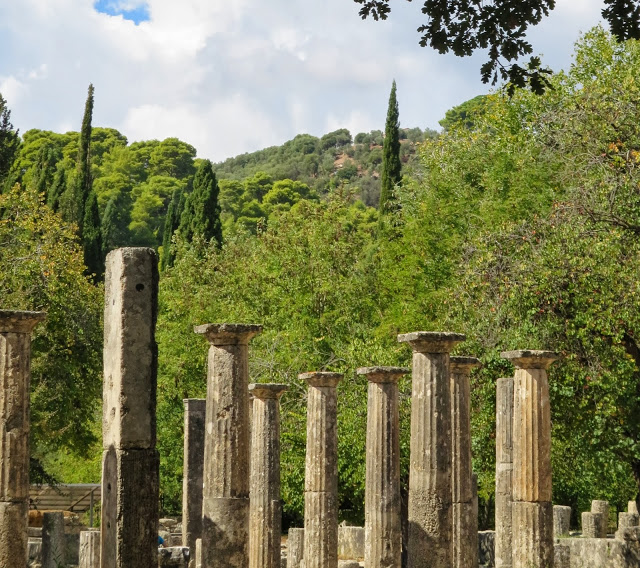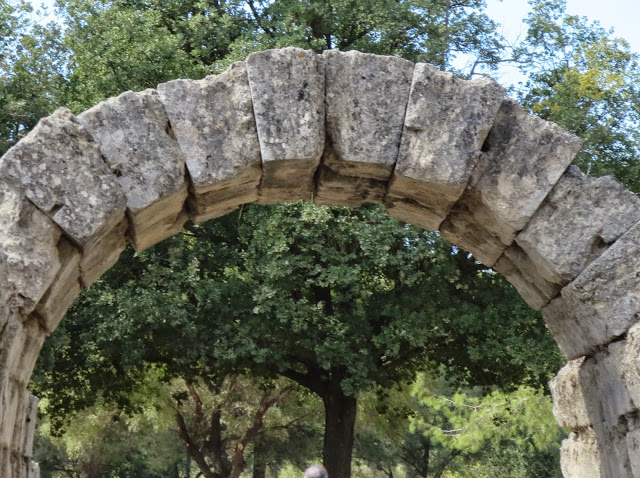 The arch through which the athletes entered the stadium.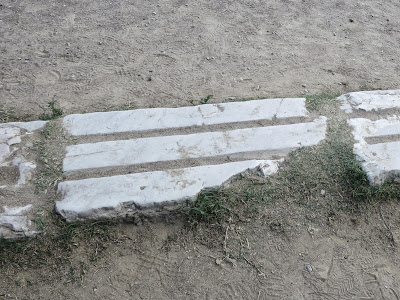 The starting line from the ancient stadium.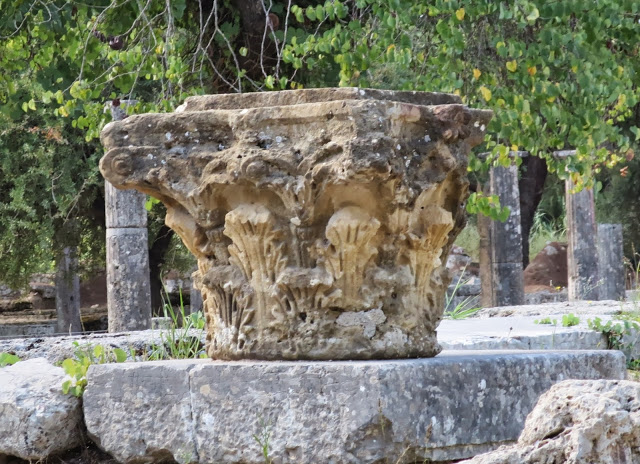 The museum at the site has some amazing artifacts and sculptures taken from the site of the original Olympics. It is mind-boggling to me that the ancient Greeks were able to create such beauty.
After our visit to Ancient Olympia, we stopped at a shopping village where they sell the local kalamata olives and olive oil. Of course, I couldn't leave without sampling a few products and having a case of each sent home to me! (While olive oil can be purchased at the farm, they don't ship to the US, so this was my chance to ship some of the fabulous Greek olives and oil home.)
We drove through gorgeous countryside literally filled with olive groves until we arrived at the Agriturismo Magna Grecia olive farm.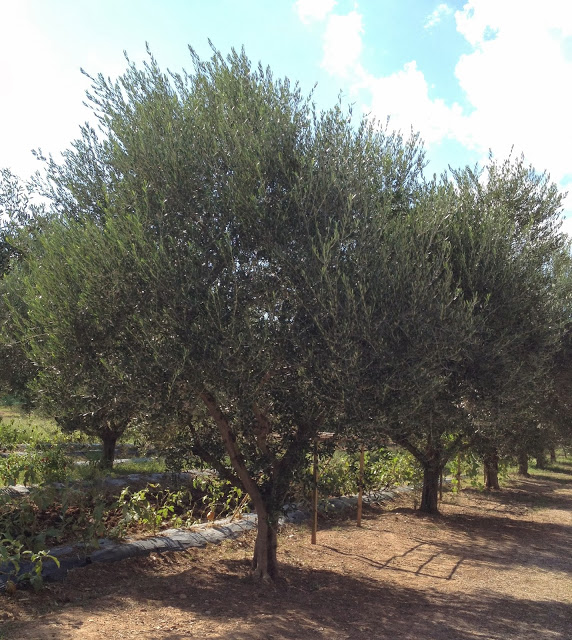 The charming farm is literally a labor of love for the family who owns it – an Italian wife and Greek husband who welcomed us to their home as if we were family. We were welcomed with a glass of local wine (or ouzo, if preferred) and a snack. We learned how the olives are harvested and had an opportunity to walk around the property before our lunch of delicious Greek specialties and the opportunity to join in the traditional Greek dancing.
They sold homemade products from the olives and other fruits and vegetables grown on the farm…of course, I bought MORE olive oil!
This was a perfect ending to my own personal Greek odyssey…what a gorgeous and hospitable country! I can't wait to go back!!