If only I had won last week's Powerball, I might be booking this gorgeous villa on the Côte d'Azur for my next vacation.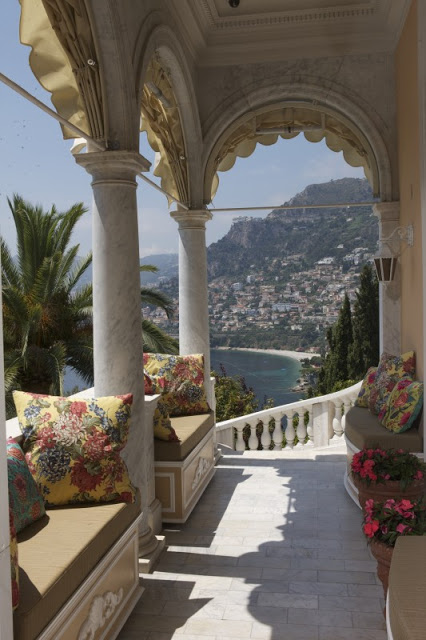 via
The Villa Egerton, is now available to rent following a six year, multi-million euro renovation. The original Belle Époque villa is located in Roquebrune-Cap-Martin just fifteen minutes from the Italian border and has spectacular views of the Bay of Monaco. The villa has a rich historical background with previous visitors reputed to include Coco Chanel, F. Scott Fitzgerald, Salvador Dali, Ernest Hemingway and Winston Churchill.

For more information, go
here
.
(But in case you were wondering, the villa rents for a mere €300,000 per month during the peak season including two housekeepers, concierge service and daily continental breakfasts. For an additional €30,000 a month you can get the luxury service package which includes three housekeepers, a butler, chef, chauffeur and a twice-weekly fresh flower service.)