"We give you the chance to stay in someone's place while they're out of town. Live their life for a few days and nights. Act like you own the place. Because, for a few days, you do."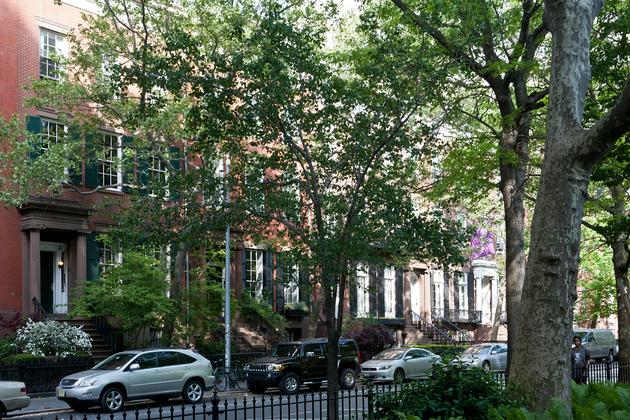 Photo via One Fine Stay
Last week, I had the pleasure and the privilege to meet with a representative of a very innovative new hospitality company that is redefining the experience of city travel…
(Click the link below each picture to view additional information…all photos courtesy of One Fine Stay.)

Founded in London (where they currently represent
over 900 properties
),
One Fine Stay
has been in New York for less than a year, but has already grown to
200 luxury properties
available for short term vacation rentals. Known as the "un-hotel", staying at one of the distinctive properties in the One Fine Stay portfolio will let you live like a local on your next visit to New York. There are homes available in pretty much every neighborhood in Manhattan, as well in Brooklyn. Homes from a studio in Gramercy for only $179/night, to a six bedroom, six bath Tribeca loft for $2700/night (which still averages to $450/room – less than most NYC hotels), and pretty much anything you can imagine in between.


As much as I love luxury hotels, I am completely enamored with the One Fine Stay concept. In a city like New York where space is at a premium and hotel rooms are often small, impersonal and extraordinarily expensive, imagine the pleasure of having a beautifully decorated living room, kitchen and extra bedrooms for everyone to be able to spread out…often for less than the cost of a hotel suite or two double rooms. It seems perfect for a family, a group of women or several couples traveling together. Wouldn't it be lovely to have a common area to sit and chat in the evenings over a glass of wine? 

While it's been possible to rent an apartment in New York on a short term basis through sites such as Airbnb, VRBO or Craigslist, never before has it been available with this level of quality and service. From the moment you begin perusing their web site to find the place that is right for you, to the actual booking, to arrival and throughout your stay, you are dealing with a highly reputable rental agency, known for providing five star service. As you can see on their web site, each listing shows significant amount of details including numerous photos. I love is the "Home Truths" tab which shares any particulars about the home you may need to know before booking. Renting a One Fine Stay home is as easy as booking a hotel room. You can even use a credit card.
One of the things that really sets One Fine Stay apart is that each property is thoroughly vetted before being selected as part of their portfolio – roughly only one in ten properties is selected by One Fine Stay.

Before a guest's arrival, each property is cleaned to One Fine Stay's exacting standards and is fully stocked with five star hotel quality linens and amenities. Every home includes free wifi, as well. If you are staying for more than a few days, there is interim housekeeping service provided. Daily housekeeping can be provided for an extra charge.

One Fine Stay takes care of every detail for you, leaving you absolutely nothing to worry about upon your arrival. You are met at the home by a host, who will show you everything you need to know during your stay.
Every rental comes with an iPhone that is for your personal use throughout your stay. In addition to free local phone calls, the iPhone is pre-loaded with local maps, restaurant, shopping and sightseeing recommendations for the neighborhood selected by the host family who actually lives there and knows it best, as well as information about the home itself. There is a 24/7 on call service available for anything you may need – questions about the home, a babysitter or even a restaurant recommendation.

This company is going places…fast…Plans include expansion to Los Angeles and Paris. I can see this concept being highly successful in DC, Chicago, San Francisco, Rome, Sydney – pretty much anywhere where there are travelers who would love to experience life as a local rather than a tourist.
So, I guess you can tell I am pretty jazzed up about this concept. Wouldn't you love the chance to stay in any one of these incredible homes??