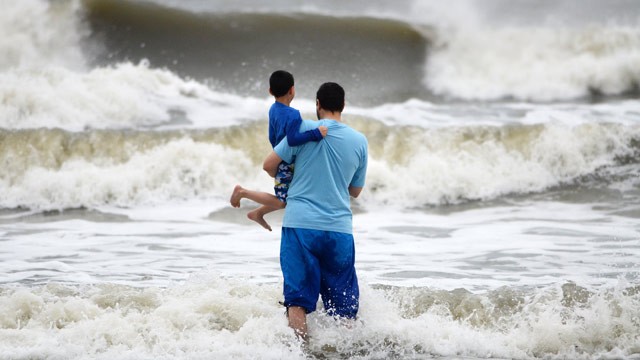 Photo via ABC News from Hilton Head, SC over the weekend
I wish this was a post about some fun place where I am headed to next…but, unfortunately, I share a name with this monster storm, Hurricane Sandy, that is headed straight in my direction. It's still quiet here in Fairfield County, Connecticut but they have evacuated all of the waterfront areas in our town. We live inland, so we don't need to worry about flooding, but all those huge trees that make Connecticut so beautiful this time of year can be very dangerous when you have a lot of wind.
I am fully expecting to be without power for an extended period of time so this may be my last post for a little while. I keep thinking I should have be really ambitious and write a weeks worth of posts to schedule for every day this week, but I can't seem to pull myself away from The Weather Channel and CNN so that probably won't happen. To everyone in the path of Hurricane Sandy, my thoughts are with you – let's hope this storm isn't as bad as they are predicting.