When we began to plan our trip to Asia, Hong Kong was our primary destination since we were going to visit our son, Carter, who is studying abroad there. We also knew we wanted to go to Singapore – we had been there before, but since it has changed so much in recent years, we looked forward to visiting there again.

Singapore Air
was our airline of choice – their generous "stopover" opportunities make it easy to visit three cities on one round trip ticket. With several options to choose from, we ultimately decided upon Tokyo as our third destination.
Neither of us had visited Japan before and we were very interested in seeing the largest city in the world and learning more about Japanese culture. The original plan was to stay in Tokyo for five nights. However, after hearing so many wonderful things about Kyoto, we decided to split our time between the two cities. By doing this, our time in each place was pretty short – we were there just long enough to get a "taste" of each place.
View from the bar at the Ritz Carlton Tokyo
Our first day in Tokyo we took an architectural walking tour of of the city to get the lay of the land – from the Meiji restoration to post-modernist buildings, we discovered many different styles of architecture found throughout Tokyo. We walked over five miles while taking in quite a few iconic aspects of Tokyo along the way, including:
Meiji Shrine
Tokyo's most famous Shinto shrine is dedicated to the emperor who was responsible for bringing Japan into the modern era. It is popular for weddings and other traditional ceremonies.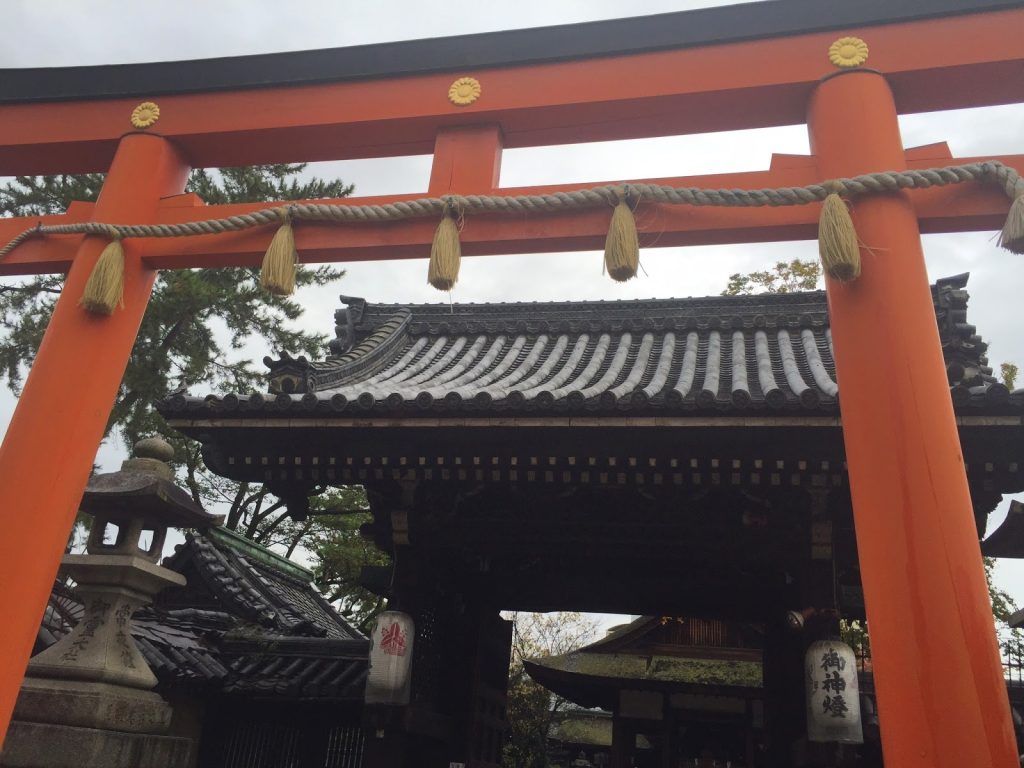 The orange gates at the entrance to all Shinto shrines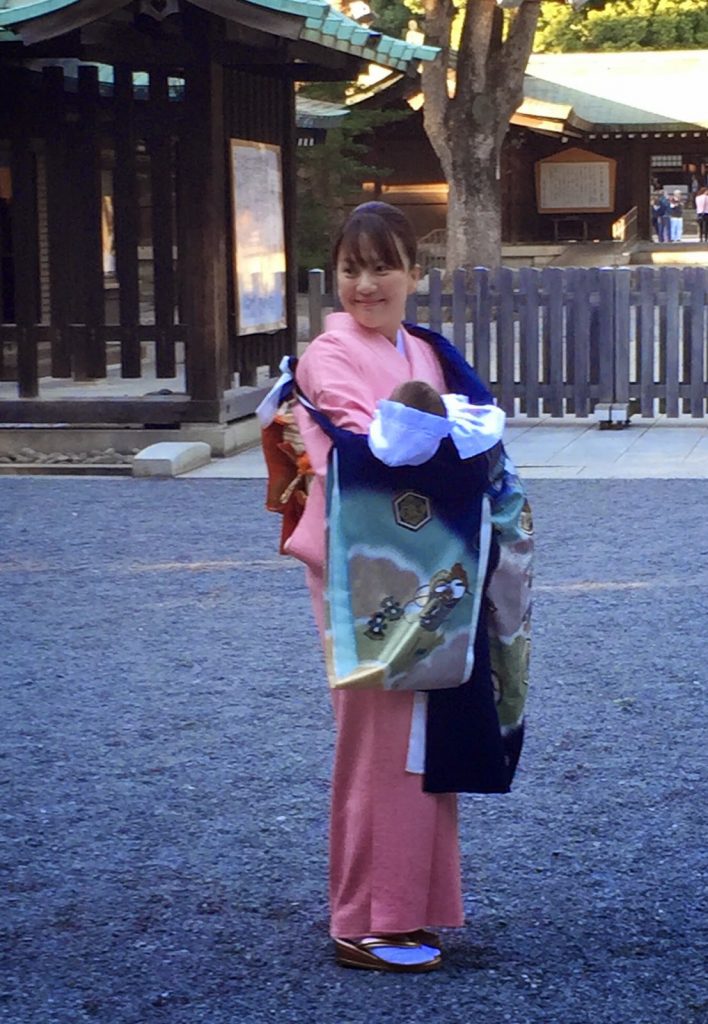 A Shinto christening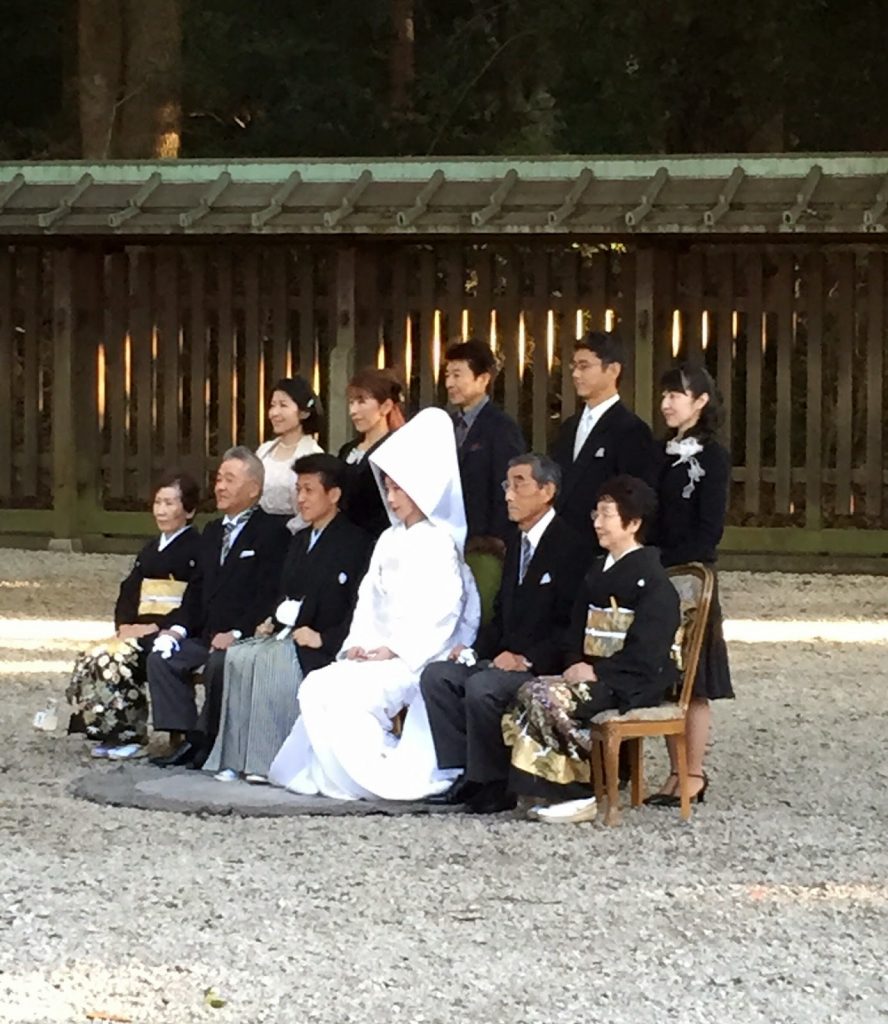 We happened upon this wedding just as the photo op was happening…talk about perfect timing!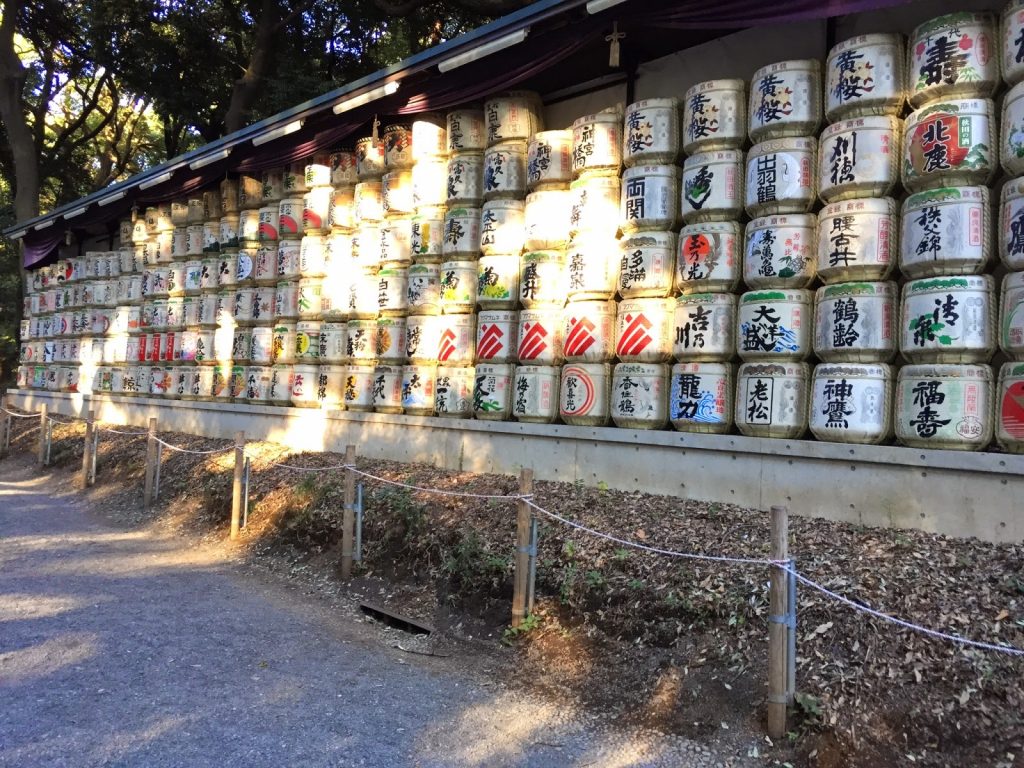 Barrels of sake donated to the shrine
Unfortunately, my brand
new iPhone 6, which I was using to take photos, malfunctioned midway
through our tour, so several of the photos below are not my own. Luckily
I figured out the problem, but not until after the tour was finished.
Takeshita Dori:
The center of Tokyo "pop" culture in Harajuku.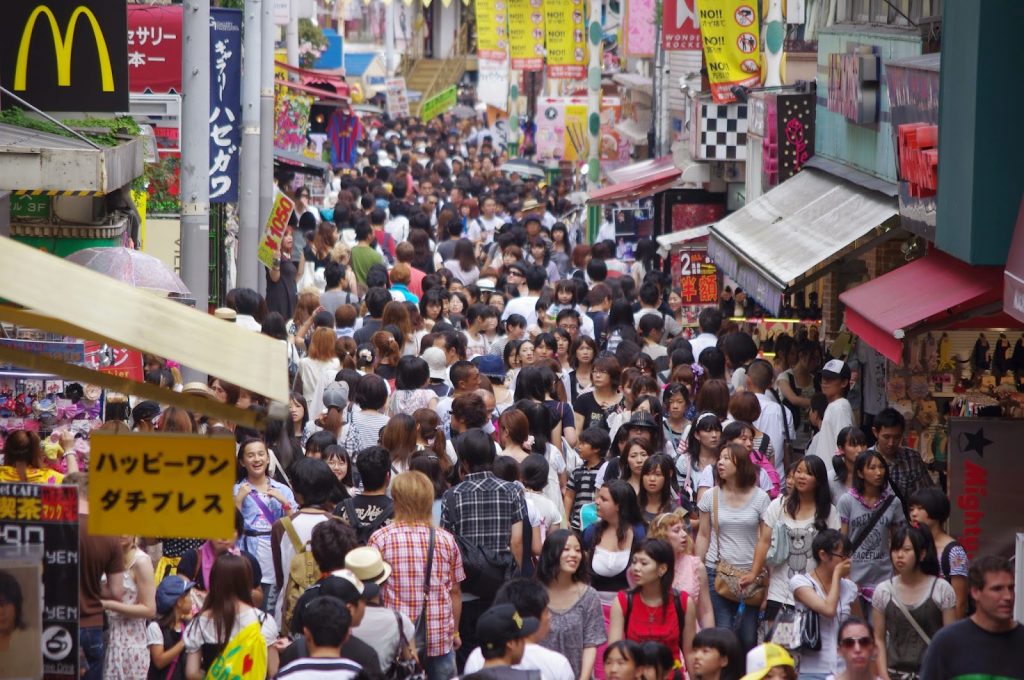 Omotesando Street:
The Champs–Elysées of Tokyo featuring high end shopping and some iconic architecture.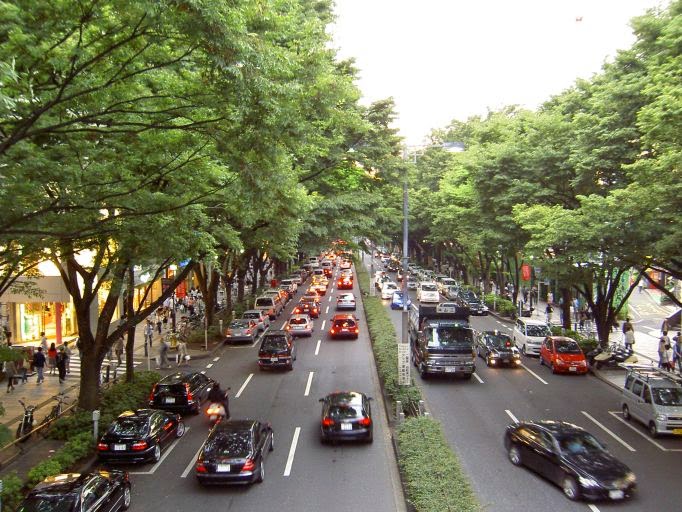 This is not what I expected from Tokyo – it really felt like Paris. via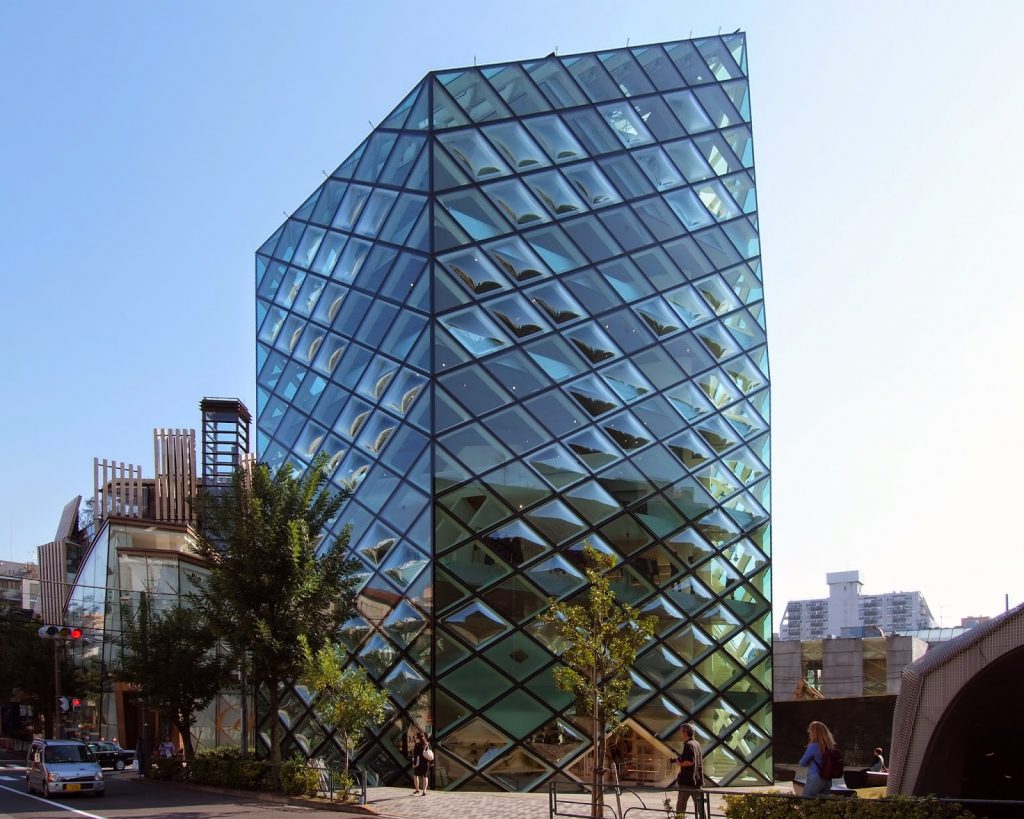 Again, not my picture – the famous Prada building, via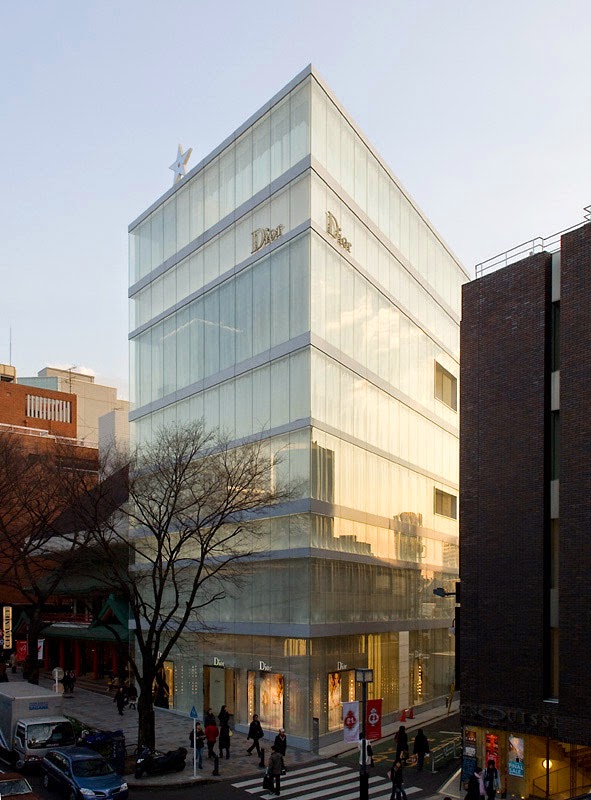 One more borrowed one -the beautiful transparent Dior building, via
Our final stop was in the Roppongi area, home to the stunning new National Art Center and the 21 21 Design Sight – both excellent examples of cutting edge architecture.
Other highlights of our time in Tokyo were…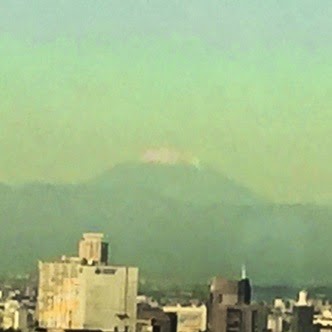 Not the best photo, but I was thrilled to see Fuji-san in the distance on our first morning in Tokyo.
Taking in the skyline from a couple of iconic hotel bars…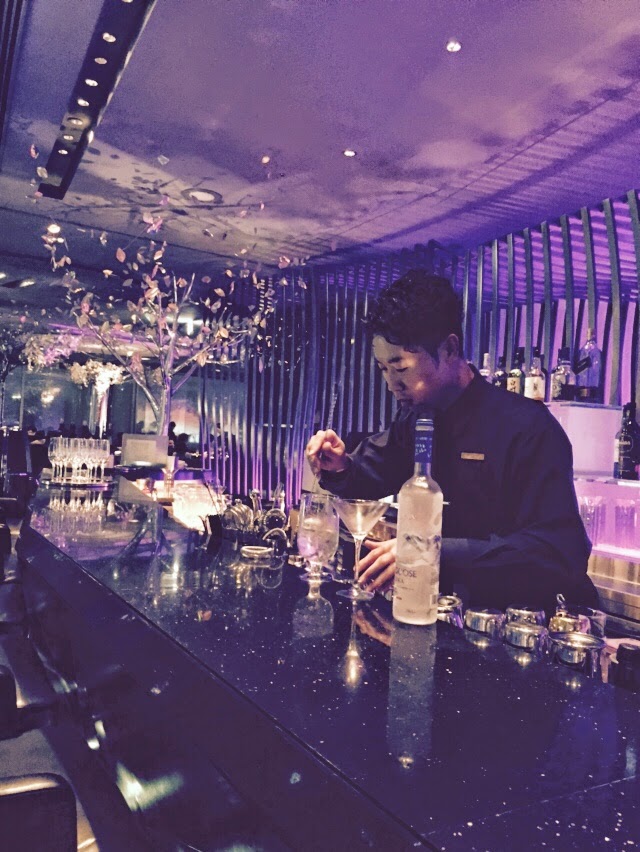 Our new friend, the bartender at The Peninsula, has won awards for his cocktails!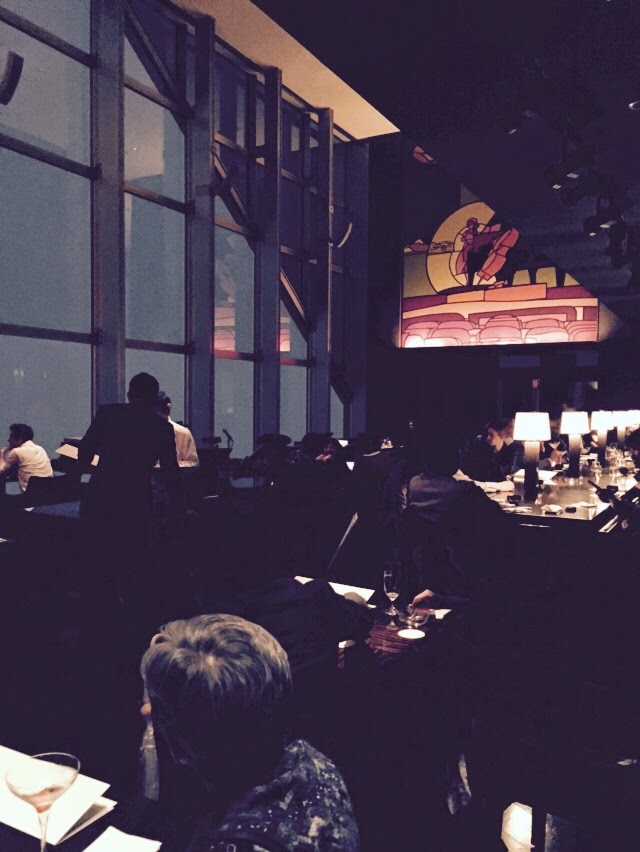 The New York Bar at the Park Hyatt made famous in "Lost in Translation"
Getting lost in the luxurious Mitsokushi Department Store – especially their amazing food hall which takes up two entire floors of store (which covers two city blocks). While visiting a department store may not be the top of many people's sightseeing lists, it offers an intriguing glimpse into the Japanese lifestyle. We went just as the store was opening and the entire sales staff lined the corridors welcoming the patrons with deep bows.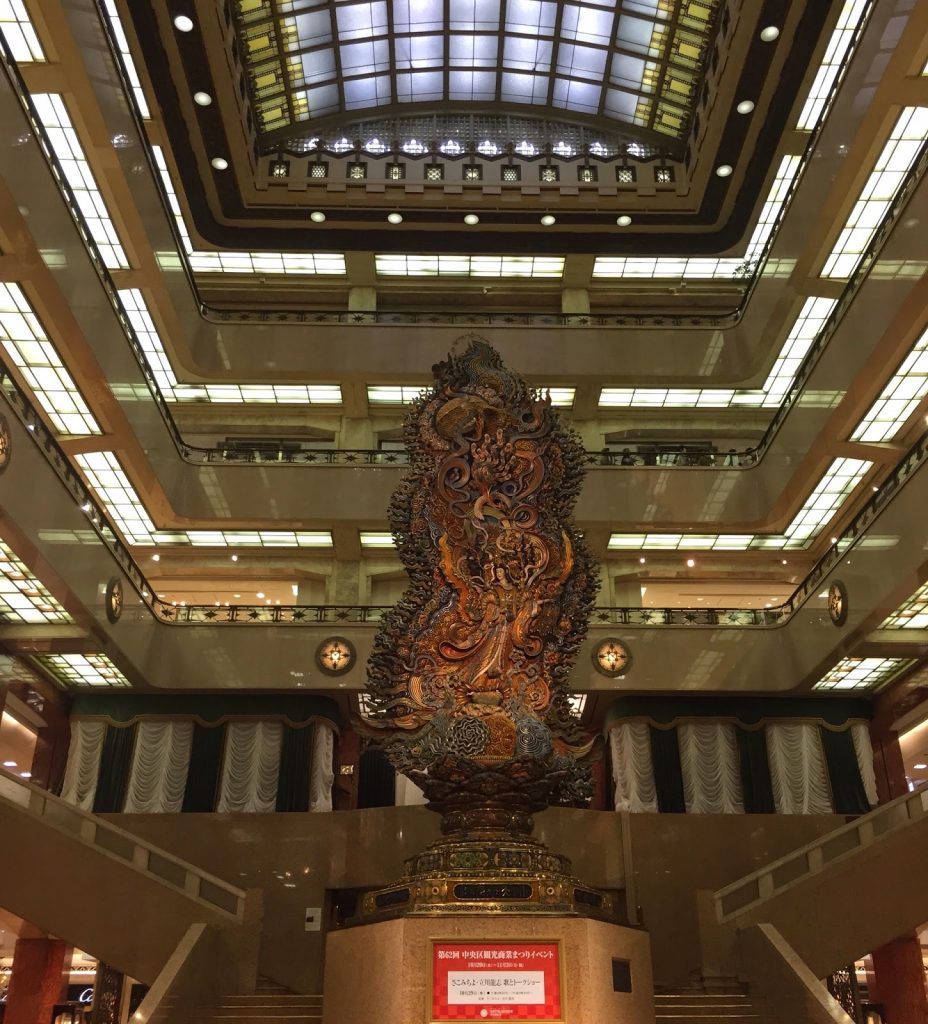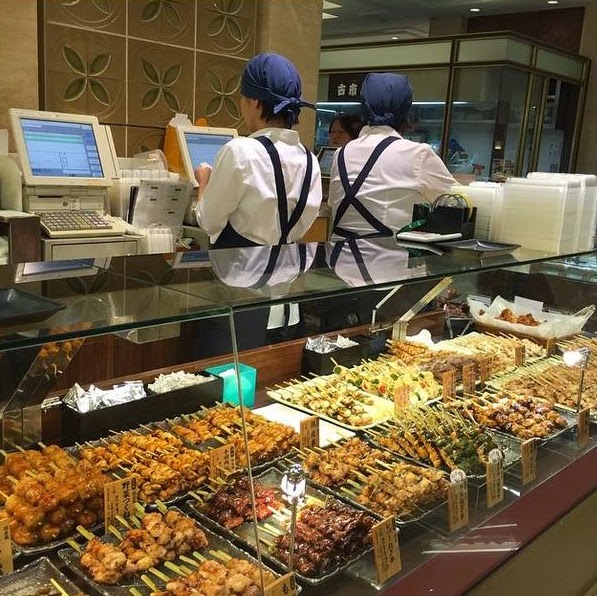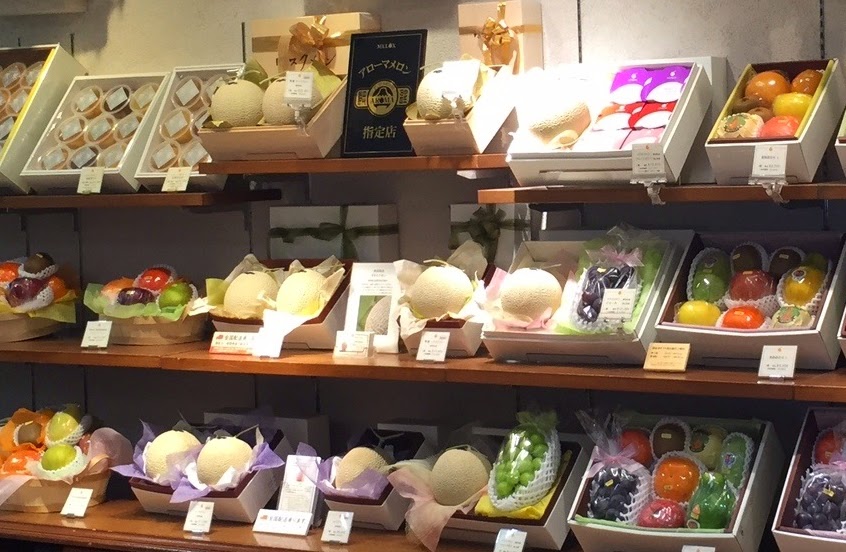 Fruit is a treasured gift in Japan…some of it is VERY expensive with cantaloupes sometimes selling for as much as $200!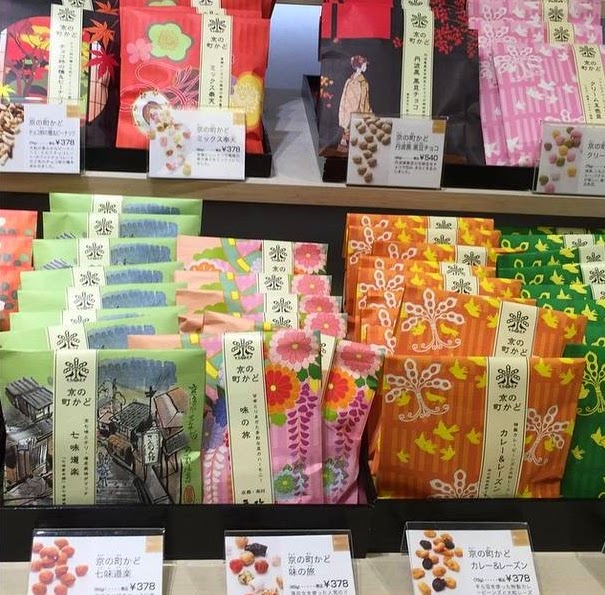 Everything is presented beautifully…
There is even an Eataly in the heart of Tokyo!
If there was ever any
doubt about finding good food in Tokyo, this store put that to rest. With a multitude of local
delicacies interspersed with western favorites from Paris, Italy and the US, you can find anything here!
Donning a yukata for the first time…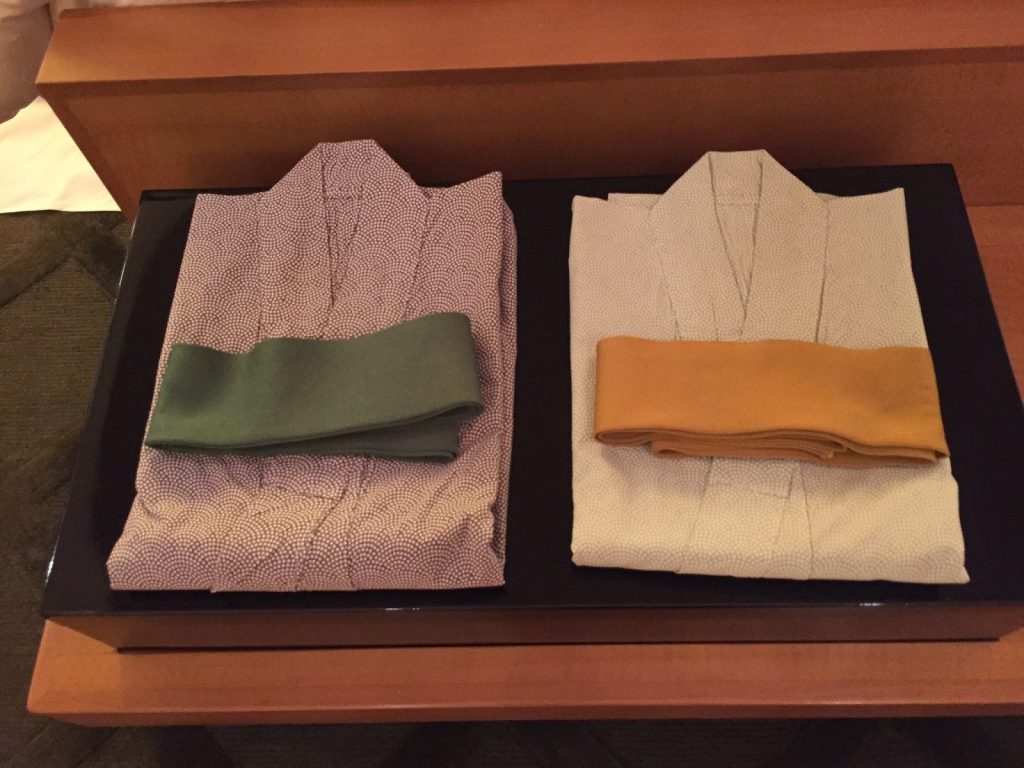 Gorgeous cotton Yukata folded inside an ebony box at the end of our bed.
Exploring the Gardens of the Imperial Palace…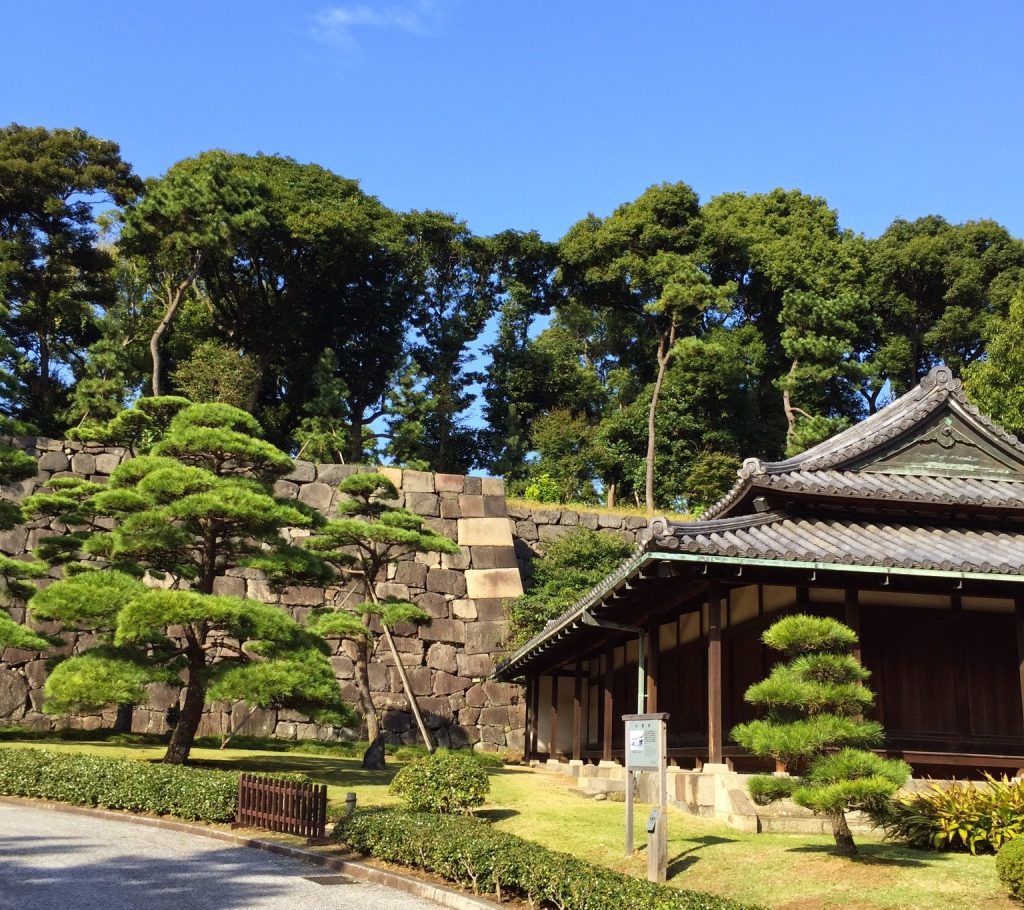 Successfully navigating the maze that is the Tokyo Metro…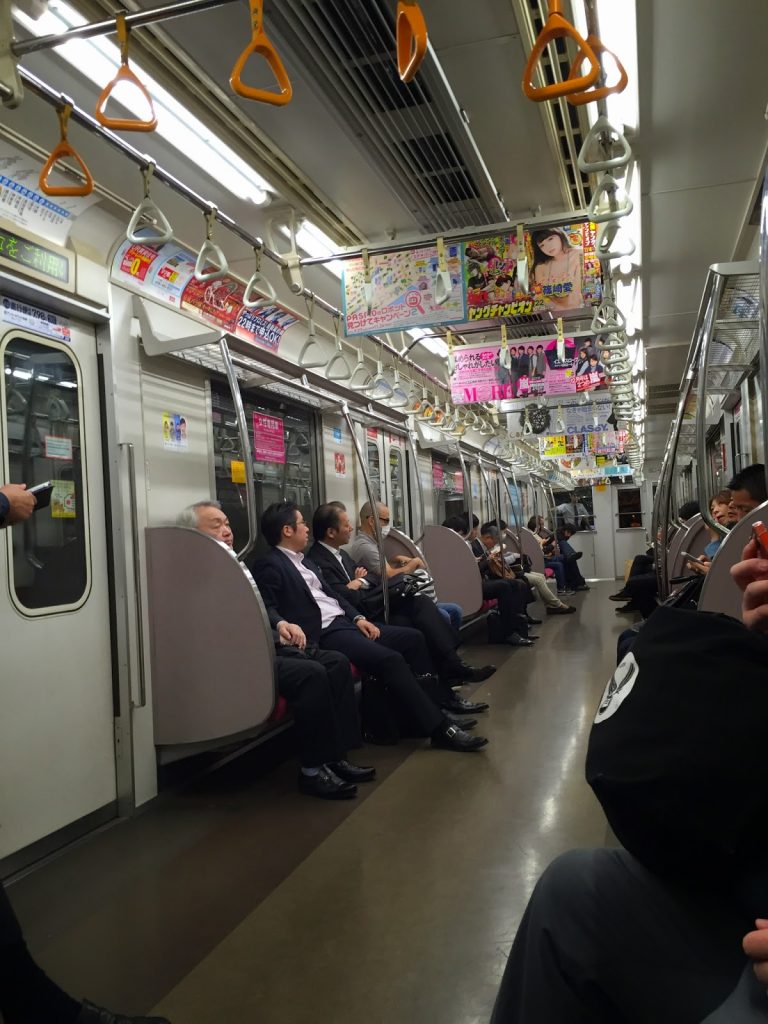 So clean you could eat off the floors!
Hopping the Nozomi bullet train to Kyoto…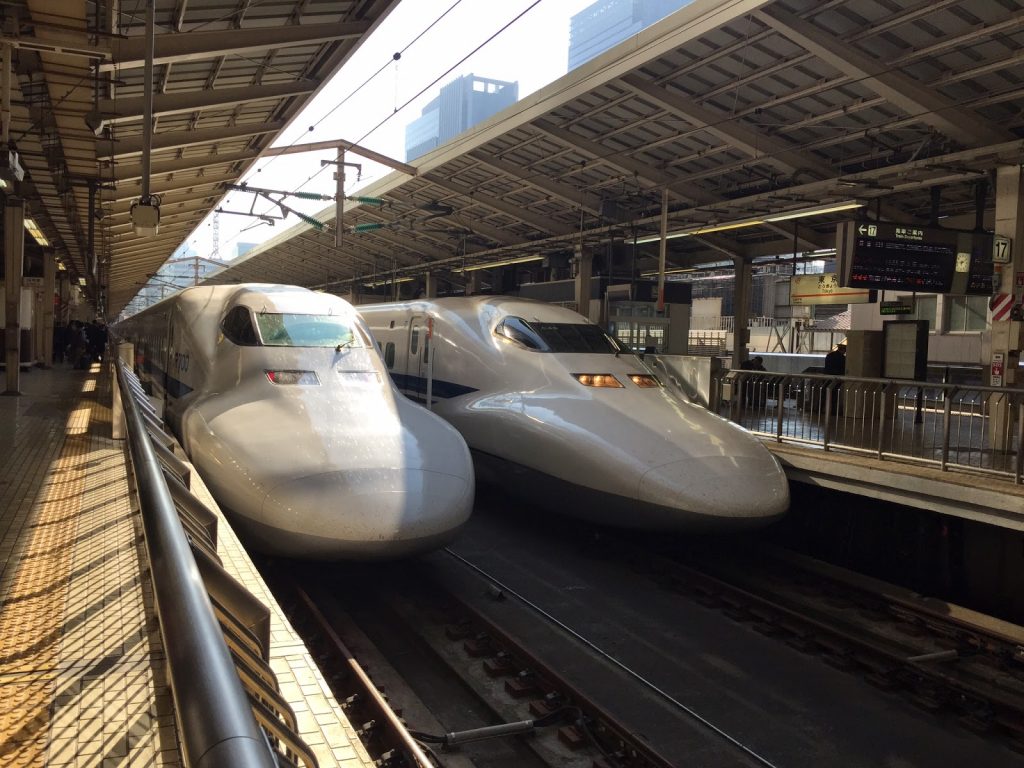 (all photos unless indicated taken by me with my iPhone 6)

It would take months to
see all that Tokyo has to offer – we knew our time was limited but we
were determined to make the most of it. Frankly, before we got there, we
expected to be daunted by the sheer magnitude of Tokyo. However, upon
arrival, we were pleasantly surprised by how manageable Tokyo really is –
Japanese efficiency is everything it is reputed to be, making getting
around the city quite comfortable and easy. And, we have never been to a
country where the people are as polite and organized as they are in
Japan. While we barely scratched the surface of Tokyo,
we were there long enough to get a sense of this remarkable
city, and to know that we can't wait to return!

Next stop…Kyoto!
Tips for Tokyo:
-Take the Limousine Bus from the airport – it is easy to pick up outside all the terminals and it will drop you right at your hotel. Your hotel's concierge can arrange the bus to pick you up for your return.
-Don't be afraid of the maze of the metro – the ticket machines have an English option and, once you take it a few times, it is actually quite easy. As the city is very spread out, taxis can be quite expensive so the metro is an efficient and cost effective way to get around the city.
-Make note of which exit you need to take from the metro or train station – there are multiple exits and if you take the wrong one you could be quite far from your destination.
-Take your hotel's business card with you in case you need to give it to a taxi driver to return to your hotel. Likewise, have the concierge write down where you are going in Japanese so you can hand it to the taxi driver.
-Tipping is not customary in Japan – in fact, in some cases it is considered an insult to offer a tip. The exception to this rule is tour guides.
-While many people do not speak English, they will go out of there way to help you. It is amazing how "sign language" and pointing at maps can allow you to communicate. We had two metro track workers stop what they were doing and very generously walk three blocks with us to show us where we needed to go.
-Enjoy the polite bows offered by people you meet. It is a sign of respect and they don't expect you to bow in return.
-Japanese candy and beautifully made paper make great gifts.