Our youngest son, Carter, turned 21 yesterday…and, Saturday, he leaves for five months in Hong Kong. We weren't sure if we were going to try to visit him while he is over there, but with the prospect of not seeing him until Christmas soon becoming a reality, I am investigating options for a trip to Asia this fall. So today Hong Kong is the object of my wanderlust…
Carter is studying International Economics with an emphasis on Asia…so clearly studying abroad in Europe wasn't in the cards for him. We have all been very excited about his upcoming time in Hong Kong – he will be finishing up his summer internship (June and July were spent in their New York office) and then doing his semester abroad at the Chinese University of Hong Kong. However, now that his departure is imminent, I am starting to get nervous! He has traveled extensively, including a school trip to China when he was thirteen, but there is still something daunting about sending one of your children SO far away.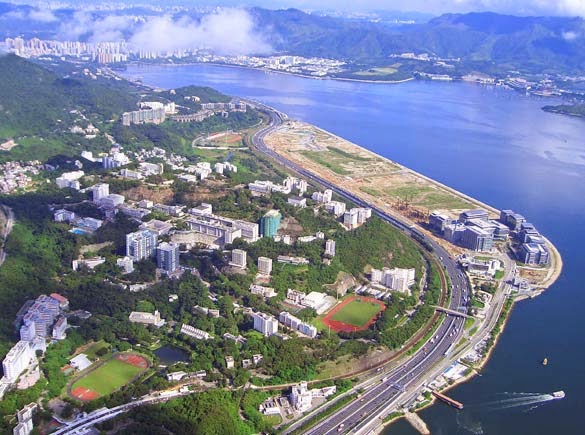 CUHK Campus, via
The campus where he will be living for the semester is in Shatin in the "new territories", which is on the Kowloon side of Hong Kong harbor and is technically attached to mainland China. It seems a bit less crowded (and overwhelming) than Hong Kong Island. I am hoping to convince Carter to share a couple of guest posts describing his experiences while he is there. And, I am crossing my fingers that a visit from his parents is in order for the fall!
Here's to amazing new experiences on your journey, Carter!
Yīlù shùnfēng
(Bon Voyage)