Anyone who has been reading my blog for a while knows that more often than not, I write about travel in Europe and North America, which isn't all that unusual for a blogger based in the US. So, at Virtuoso Travel Week when I began discovering some of the amazing Virtuoso properties in other parts of the world, I immediately began planning this virtual globe trot – specifically to showcase the rest of the world. I will eventually be featuring Europe and North America, but will try to share places which may be a little less familiar to most people.
As we head to Asia today, I want to focus on a few properties that truly wow-ed me during my four minute meetings at travel week. Fingers and toes crossed, you may be hearing quite a bit more about a few Asian cities from me in the coming months. In the meantime let me take you away to a few very special properties in India, Thailand and Japan…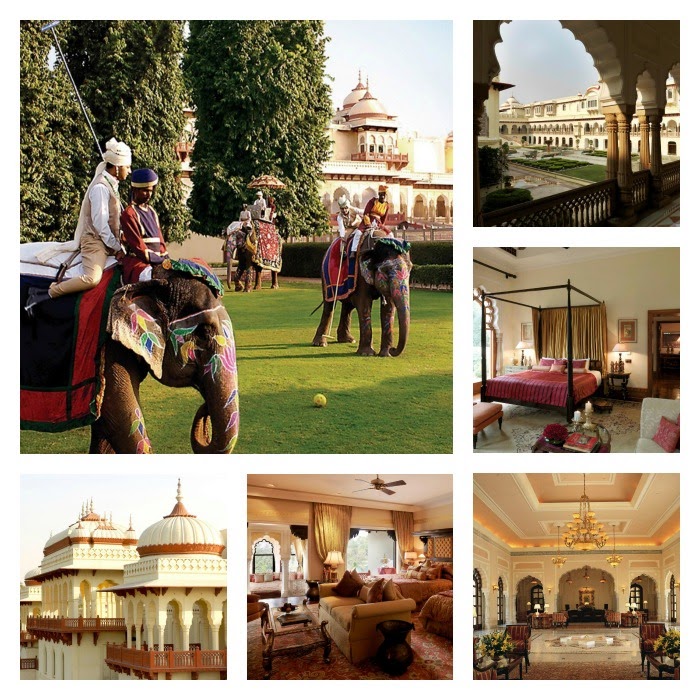 The Rambagh Palace
in Jaipur, India is, not surprisingly, consistently at the top of every "best hotels in the world" lists. Set amidst 47 acres of one of the most beautiful gardens in the world, in a palace once owned by the Maharaja of Jaipur, you will certainly get a taste of royal living when staying at this stunning property. Let one of the butlers accompany you on a walk through the peacock filled gardens and share the illustrious history of Rambagh Palace's royal heritage.
This video
will allow you to discover even more about this remarkable hotel.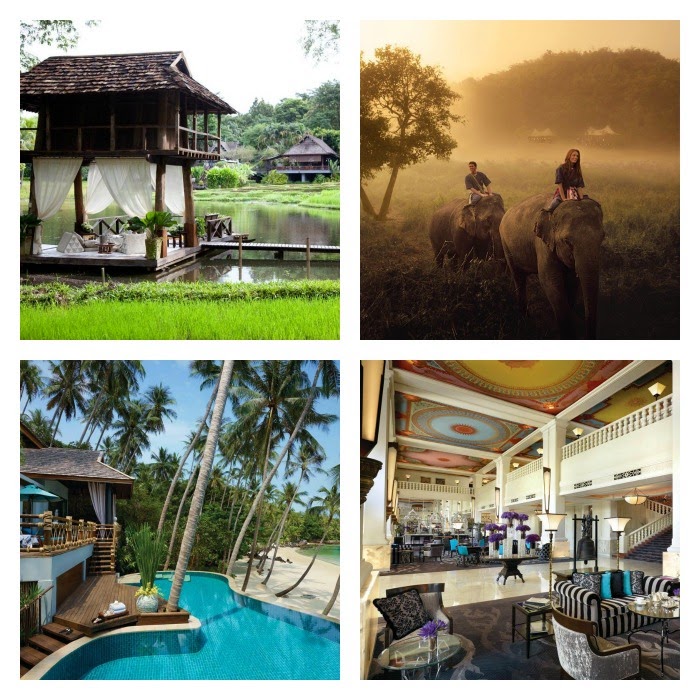 Four Seasons is offering a package called "Tour of Thailand" which allows you to experience four completely different aspects of this incredibly diverse country, all while enjoying legendary Four Seasons service and quality. Begin in Chiang Mai, the "cultural capital" of Thailand, where you can visit temples and art galleries and return to the oasis of the Four Seasons Chiang Mai set amidst terraced rice fields and surrounded by mountains. At the Four Seasons Tented Camp, Golden Triangle you can discover the natural wonders of Thailand while trekking by elephant through the jungle and on mountain trails, and then relax in the comfort of your luxury tent. Snorkel, dive or just enjoy the pristine private beach and aquamarine waters of the Gulf of Siam at Four Seasons Koh Samui, on an island just 45 minutes from Bangkok. Wrap up your tour at the Four Seasons Bangkok, in the heart of the city – the perfect home base for exploring the vibrant culture and cuisine for which Bangkok is renowned.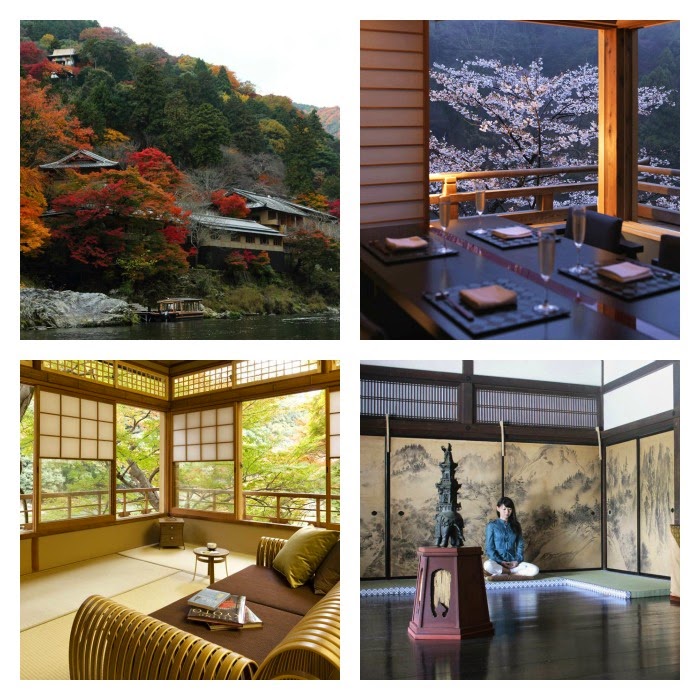 Several people I met during Travel Week said that Kyoto is a "must" to understand the true spirit of Japanese culture…Hoshinoya Kyoto takes that understanding to another level. A traditional ryokan (Japanese Inn), you reach Hoshinoya by boat along the Ooigawa River, where you are greeted on the pier by the staff. This tranquil 25-room resort is fashioned in classic Japanese style exuding a sense of calm and relaxation, with heated wood floors, handmade wallpapers
and shoji-style sliding doors. Outside, enjoy a walk through lantern-lit stone paths leading to serene Japanese gardens.

~~~~~~~~~~~~~~~~~~~~~
So…are you feeling a little more zen after our short jaunt to Asia?? Just looking at the photos makes me feel more relaxed!
I have been missing my normal Friday "On My Radar Screen" round ups so I am hoping to bring that back on Friday before taking a little break for Labor Day weekend…then next week we will wrap up or round the world trip in Europe and North America. Enjoy these glorious last days of summer!

(all photos via Virtuoso)