Happy Friday! I had hoped to prepare a "on my radar screen" post as I have not done one in a while, but this week has gotten away from me. I think everyone decided to plan their 2016 travel during this first week of the year!
Instead, I want to share some stunning photos I came across, via Vogue, of the geishas of Kyoto celebrating the New Year.
Ever since I had the pleasure of visiting Kyoto, I have been enamored with Japanese traditional culture. When we were there, we visited the Gion district – home to the legendary geishas (more properly called geikos and maikos rather than geishas). It is a fascinating area which is ripe with history, but still very much currently in use.
These photos capture the essence of the geisha culture perfectly…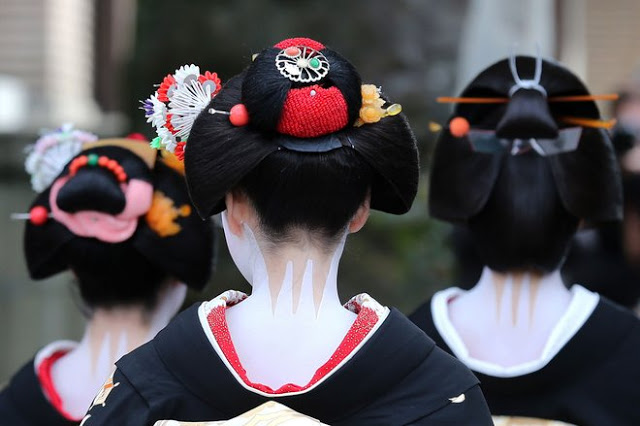 The younger apprentices are called "maikos" and they are the ones who wear bright colors and elaborate hair styles with flowers and fans.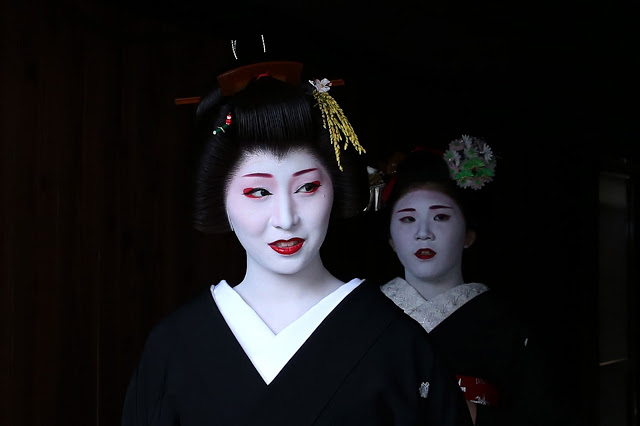 The more experienced "geikos" wear more sedate black attire.
The geikos and maikos are
some of the biggest celebrities in Japan – you can find paparazzi and
tourists lining the narrow streets of the Gion hoping to catch a glimpse
of one of them in their kimonos and elaborate make-up.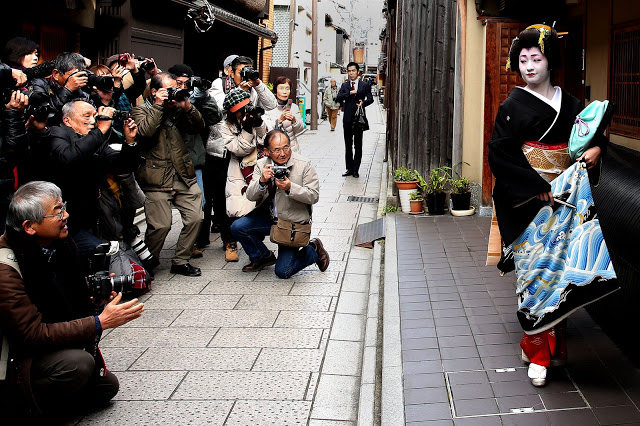 Anything beautiful catching your eye recently??
Have a lovely weekend, my friends…wherever you may be wandering…
xoxo