I have a special treat for you today…Jennifer Coburn, author of the new book
We'll Always Have Paris ~ A Mother/Daughter Memoir
is guest posting as part of her blog tour! She is sharing some amazing tips for taking the ultimate mother/daughter trip to Paris. What could be better? These tips apply whether you are traveling with an 8 year old (as Coburn did on her first trip with her daughter), an 18 year old (as I did with my daughter) or girls of any age! Enjoy!
Paris: The Ultimate
Mother-Daughter Destination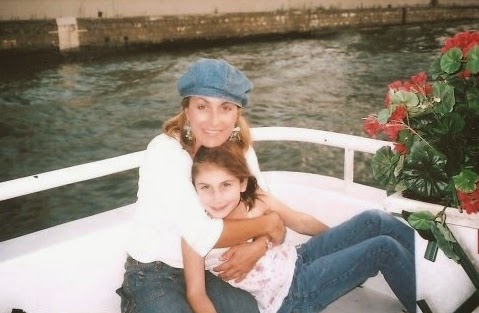 The author, Jennifer Coburn, with her daughter.
People speak about Paris with a dreamy longing, as though
the city possesses a magic that cannot be found elsewhere. I've never heard
anyone talk about Paris without sighing. The city is a Promised Land that holds
appeal for most everyone: artists, lovers, even people who just like cheese. It
is also one of the best places on Earth for a mother and daughter to connect.
When my daughter Katie was eight years old, I decide to take
her on her first trip overseas. Of course, I chose to visit Paris. No one ever
asked why. The answer was simple; it was Paris.
Years later, as I began writing a mother-daughter travel
memoir We'll Always Have Paris, about
Katie and my adventures around Europe, mothers began asking for travel tips on
visiting the City of Light with their daughters.
I told them that if they were planning a mother-daughter
trip to Paris, they probably already knew the major sites to hit. Travel guides
always list the Louvre, Monet's Gardens, and Versailles. Everyone knows they
should go to the top of the Eiffel Tower. They've all heard about the Arc de
Triomphe, Sacre Coeur, Pompidou, and Notre Dame, so I like to share my tips for
lesser-known things a mother and daughter can share in Paris.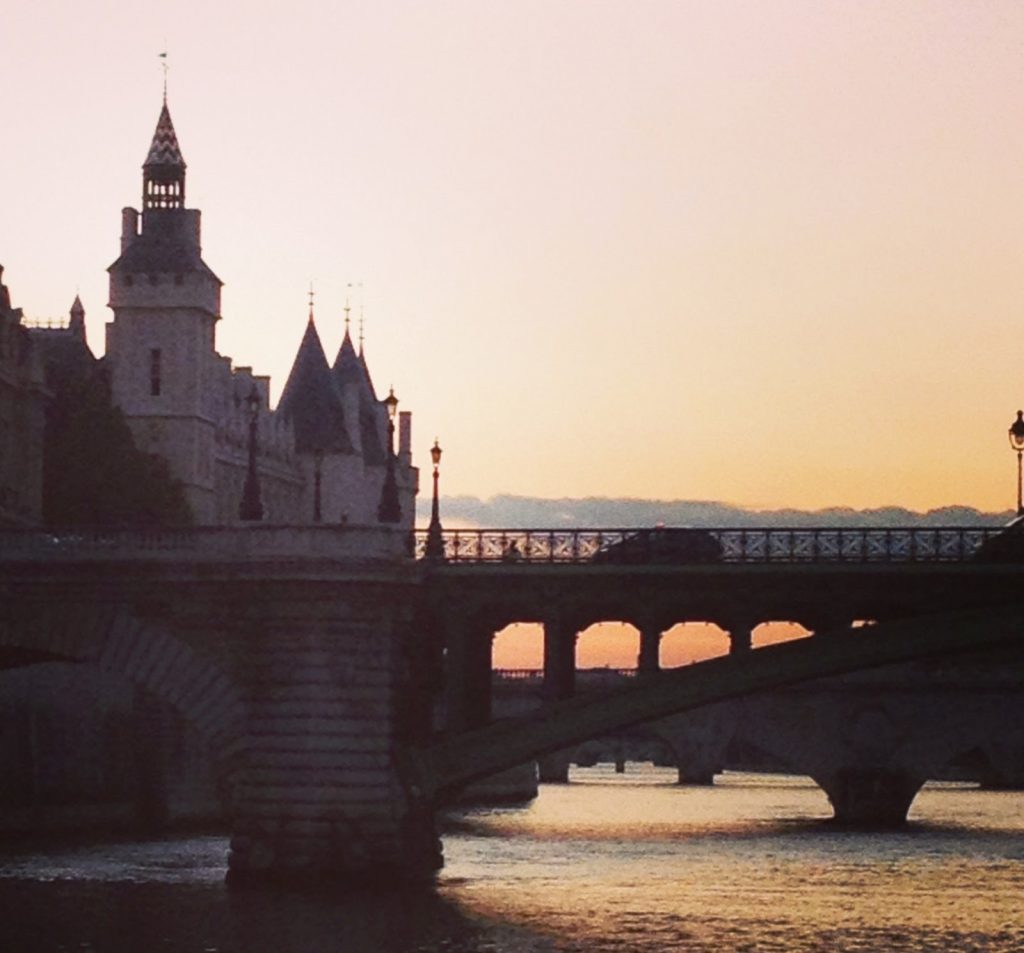 1) On
your first evening in Paris, walk to Pont Neuf and catch the sunset cruise on
the Seine River. Yes, it's touristy, but what the heck, you're tourists. This
boat ride is a relaxing way to see some major landmarks. It also provides a
peek at some hidden gems.
2) While
on your river cruise, you'll see several small pockets along the bank – almost
like mini amphitheatres — where groups of 20-30 dancers practice their moves.
Katie and I enjoyed watching couples dance the tango, then moved on to another
group dancing to salsa music. It made for great (free!) evening entertainment.
3) As
you ride the river cruise, you will also see several tiny manmade "beaches"
where lawn chairs and umbrellas are set out. Grab a book and few euro for
drinks, and enjoy a relaxing afternoon watching the boats pass.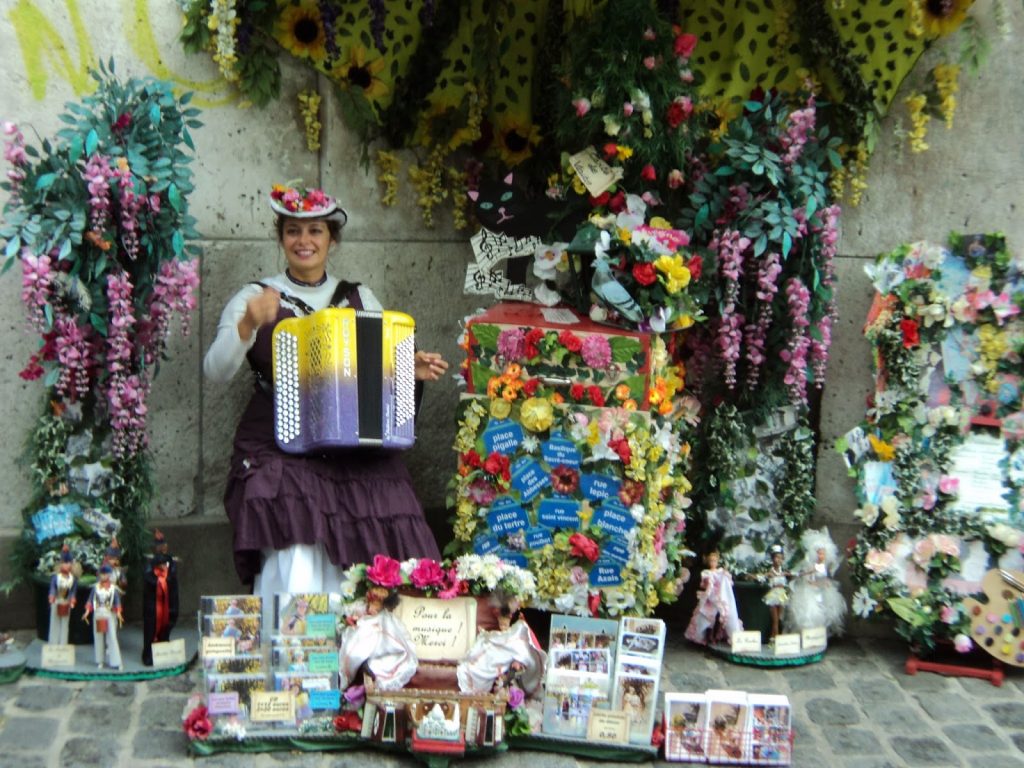 4) While
you are up in the 18th arrondissement to visit Sacre Coeur, leave
the rest of the day to check out the many flea markets. If you've got a good
eye, you can find some real treasures. (Check schedules online so you go on the
right days.)
5) The
Picasso Museum is hardly off the beaten bath, but worth mentioning as a
must-see for its mind-blowing collection of vibrant paintings, sketches, and
sculptures. While you're in the area, spend the rest of the afternoon wandering
the storybook-charming streets of Marais District. It is the Paris you always
dreamed about. You'll swear an accordion player in a red beret will be just
around the corner
6) On
our first trip to Paris, Katie and I almost skipped the Museum of Modern Art
right across the river from the Eiffel Tower. Outside, it looked pretty grim
with graffiti on the walls and skateboarders on the front steps. Inside was one
of the most dynamic exhibits of contemporary art we'd ever seen. On our most
recent visit, the museum had cleaned up its act, but still may still be
overlooked by passersby. It would be a shame to miss this one.

7) If
you can stand the stench, Musee Des Egouts, the sewer museum, is a fascinating
tour of the underbelly of the city. Young children are usually thrilled by the
gross factor, but adults are typically intrigued by it too.
8) Stop
by the Shakespeare & Company Bookstore on the Left Bank. This converted
monastery is a bibliophile's heaven, rich with books, history, and a full
calendar of special events. If you're up for a real adventure, you can spend
the night at the bookstore with other "Tumbleweeds." I greatly appreciated the
bookstore allowing us to sleep in its Writer's Studio, but it's nothing I ever
want to repeat. Katie, on the other hand, had the time of her life.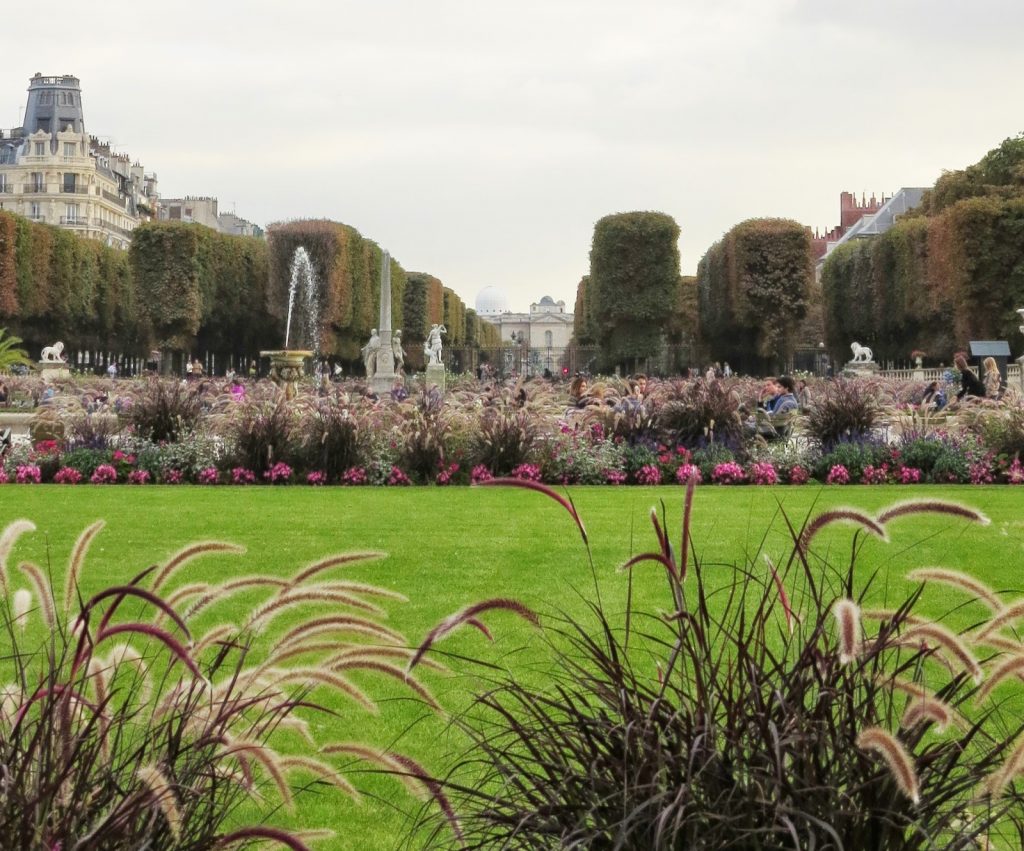 9) Catch
an old-fashion French puppet show in Jardin Luxembourg. You don't need to
understand French – or be a child – to appreciate the silly drama on stage.
While you're there, plan to spend several hours in the park people watching or
reading. Be warned, though: The French police are très serious about their
rules, like not sitting on the grass.
10)
My friend who spent a year in Paris suggested we ride the 14 metro (purple
line), which takes riders on a fast ride from one end of Paris to the other.
Sadly, Katie and I didn't have time to do this, but we're looking forward to
our next visit when we will stand in the very front and take this high-speed
tour of the City.
You may notice that many of my tips include building in time
for wandering around and leaving time for the unexpected. The biggest mistake I
made on our first trip was trying to do too much. When Katie and I had dinner
at my cousin's house, her French husband looked at my city map, which I had
dutifully marked with color-coded stickers of Paris sites. I explained that the
yellow stickers were where we'd visit on Monday, and pink stickers marked
Tuesday's destinations. He rolled his eyes at my American rigidity. "In order
to know Paris, he said, inhaling his cigarette, "you must simply have a glass
of wine, relax, and enjoy life." It was the best travel advice I ever got.
Jennifer Coburn is the
author We'll Always Have Paris
~~~~~~~~~~~~~~~~~~~~~~~~~~~~~~~~~~~~~~
Thank you SO much for joining us today, Jennifer! For those of you who haven't read
We'll Always Have Paris
, I recommend picking up a copy immediately! It is a highly entertaining book…I couldn't put it down!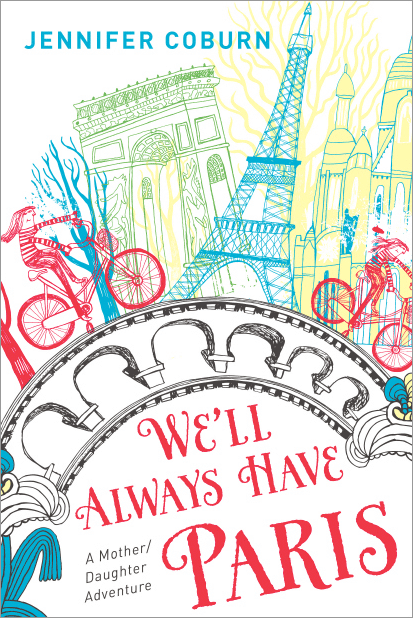 Now…I would love to hear more about your favorite mother/daughter trip…with your mother OR your daughter (or both!)
(photos not sourced are my own)