Sometimes it is the spontaneous things we do in our lives that end up being the most special. Faced with a weekend at home alone while my husband was out of town, I decided to hop in the car and head to D.C. to visit my daughter, Caroline, last weekend. She has lived there for nearly two years and we have visited many times, but this trip was particularly special because it was just the two of us. She was excited to show me all of her "haunts" and I absolutely loved seeing this gorgeous city through Caroline's eyes.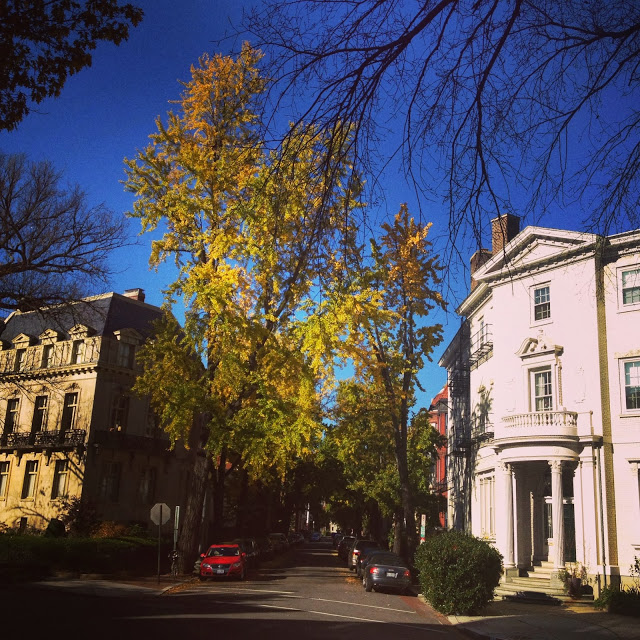 The view from Caroline's apartment

Luckily for all of you, Caroline kindly offered to write a guest post about her favorite places in Washington, many of which I got to enjoy last weekend. You will see the apple doesn't fall far from the tree…we love many of the same kinds of things (food!). So, it is with great pleasure that I give you…
Caroline's Top Ten "Off The Beaten Path" Things To Do in
Washington, D.C: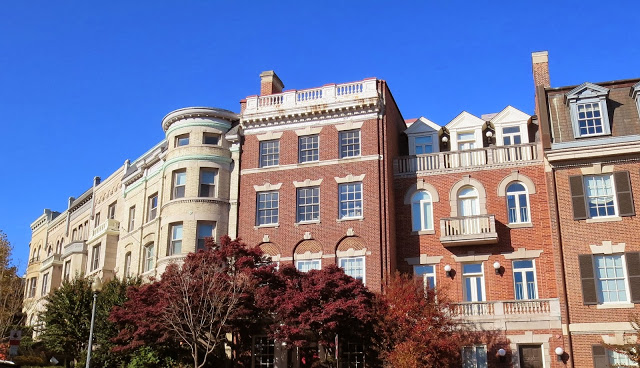 1.

Walk north from the Dupont Circle fountain towards the Kalorama neighborhood. For a much prettier view of historic homes and embassies, avoid Connecticut Ave and instead take 22nd St NW, which will lead you to the "

Spanish Steps

" of DC.
2. While in the Dupont Circle neighborhood, check out the Mansion on O Street. This "museum" doubles as a hotel, tag sale, and tea room. Pay just $8 for a self-guided tour and spend hours wandering over 100 rooms and 32 secret doors.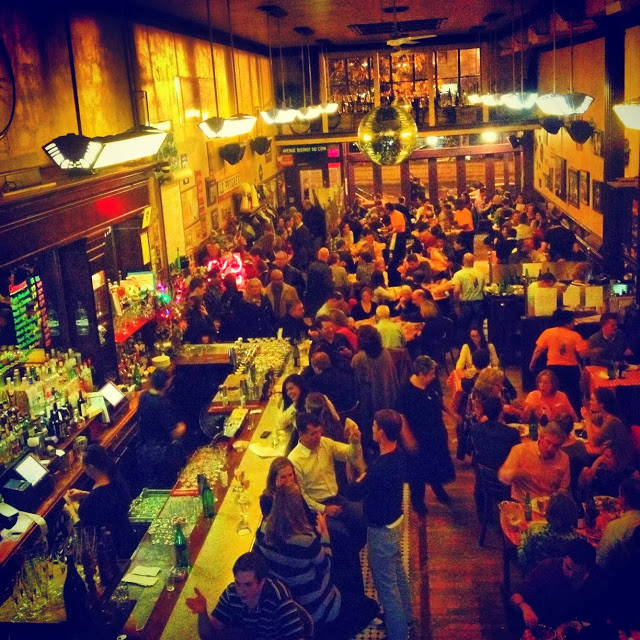 Bistrot du Coin
3. Bistrot du Coin, my favorite restaurant in DC, is perfect for a special dinner or fun night out. This Dupont Circle mainstay has amazing steak frites, a bustling atmosphere, and disco ball décor.
4. If you're looking for a quick breakfast in Dupont, head to Soho Tea and Coffee, just before the P Street Bridge to Georgetown, for baked-daily pastries (try the hamantaschen) and coffee in mason jars.
5. Glen's Garden Market is my go-to for a quick lunch – the grocery store, cafe, and bar specializes in local foods from the Chesapeake Bay Watershed. Be sure to ask for the grilled cheese of the week – my favorite is goat cheese with red pepper jam and apples.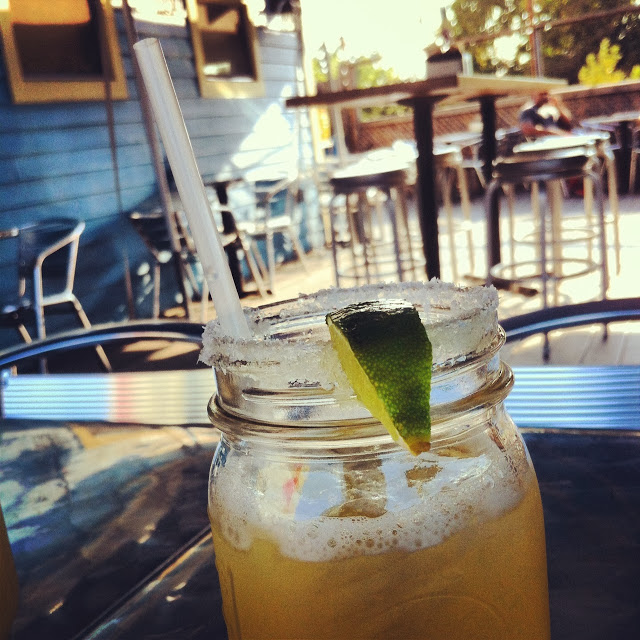 Surfside
6. If the weather is nice, grab a delicious and inexpensive meal at Surfside in Glover Park. The rooftop, tucked away off Wisconsin Avenue, is a quiet respite from the often-crowded touristy spots of downtown DC, and attracts both families and young professionals. The margaritas and tacos are perfect for a hot day!
7. Visit a DC legend, Ben's Chili Bowl, in the heart of U Street. The half-smoke is revered by locals and presidents alike. If you're feeling adventurous, Fast Gourmet, a gas station famous for its "chivito," is only a few blocks away. This sandwich, often called the best in DC, is packed with bacon, mozzarella, ham, lettuce, olives, beef, mushrooms, peppers, and even a hard-boiled egg.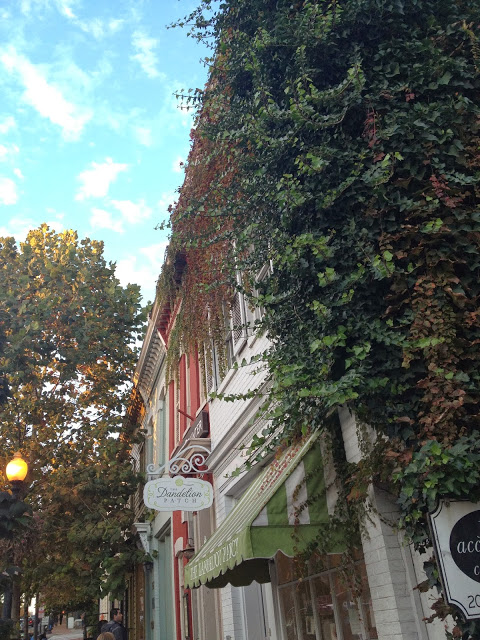 Wisconsin Avenue, Georgetown
8. The shopping in Georgetown can't be beat. If M Street feels too crowded, head north on Wisconsin for smaller boutiques and a more peaceful atmosphere. Don't miss Sherman Pickey and Britt Ryan for a twist on the classic Georgetown aesthetic, and Random Harvest for lovely home furnishings and accessories.
9. Skip the line at Georgetown Cupcake and get a strawberry vanilla cupcake at Baked and Wired instead – you won't be disappointed! If ice cream is more your style, be sure to try one of the many flavors at Thomas Sweet.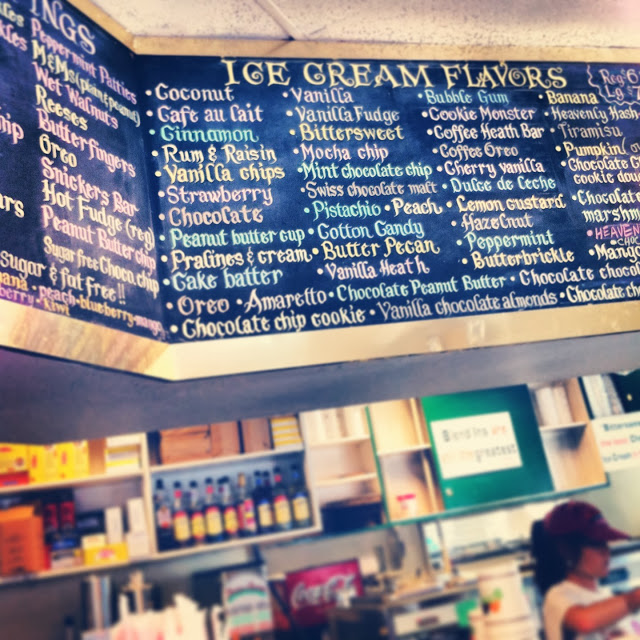 Thomas Sweet, Georgetown
10. Take a class at LivingSocial's headquarters, 918 F Street. The daily deal company's rowhouse in DC's Penn Quarter neighborhood features cooking, art, yoga, and even mixology classes. So far I've taken "Sipping and Painting" (wine and art), watercolor and sangria, and donut-making with the chefs of District Donuts.
If all else fails, just visit one of the many wonderful free museums or monuments such as the National Portrait Gallery or Lincoln Memorial – you can't go wrong in such a vibrant and historic city!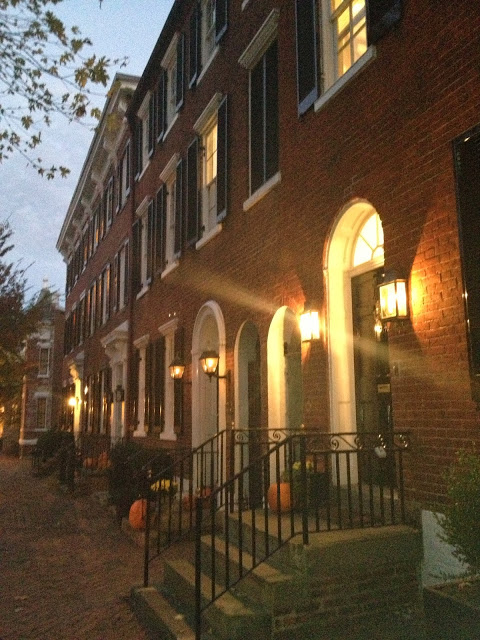 ~~~~~~~~~~~~~~~~~~~~~~~~~~~~
Thank you so much, Caroline, for sharing your tips for seeing another side of Washington!
Isn't it wonderful to see your children blossom into amazingly cool adults?