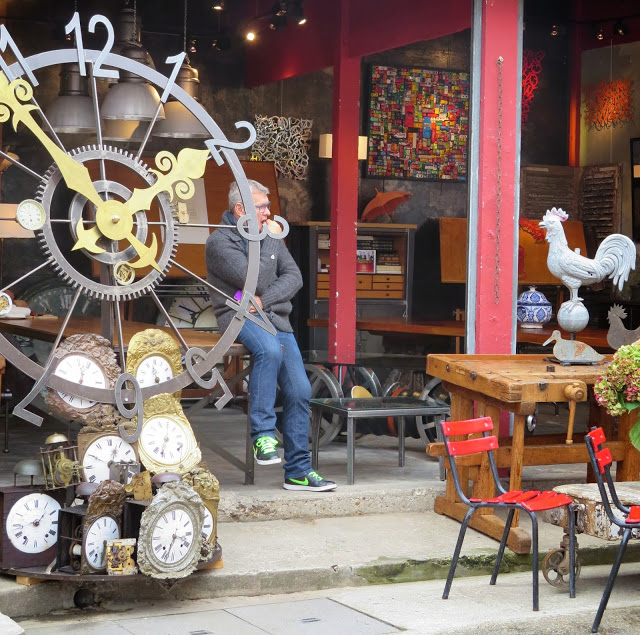 NOTE: If you came here from Calypso in the Country's "Take Me Away" Link Party – this post is an oldie but a goodie…Enjoy and please check out my more recent posts too!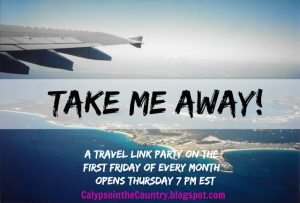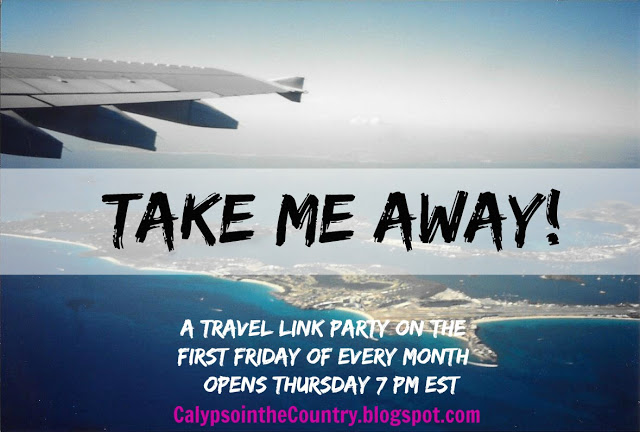 On our first full day in Paris, we got up early and took the metro to the end of the line to visit Les Puces de Saint Ouen…the Paris flea market. Since I had never been before, I had no idea what to expect. When I exited the metro, after about a 40 minute trip, in an area just outside of the Paris city limits, my first thought was "why on earth are we spending our day out here instead of one of the many charming and beautiful areas of Paris?" My question was answered once we ventured the few blocks down the road to enter the Saint Ouen flea market…what an amazing place!!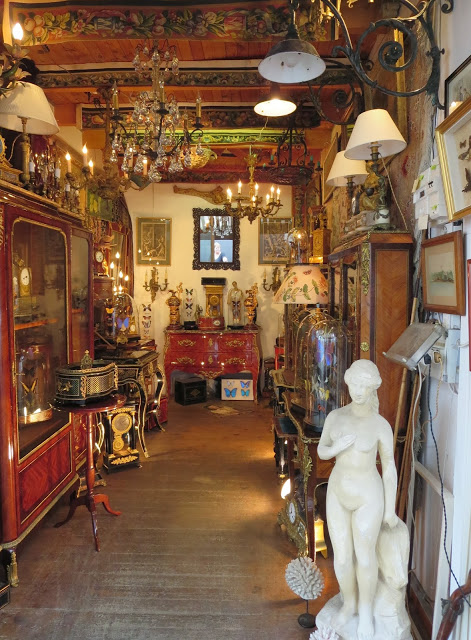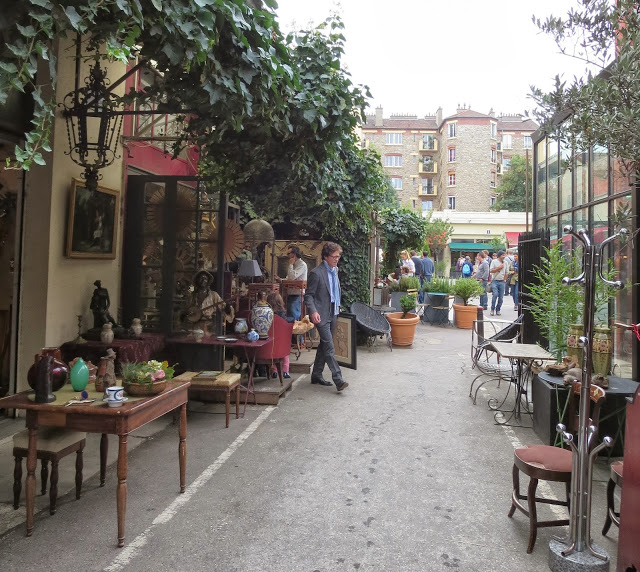 There is something for everyone…from a booth with only keys…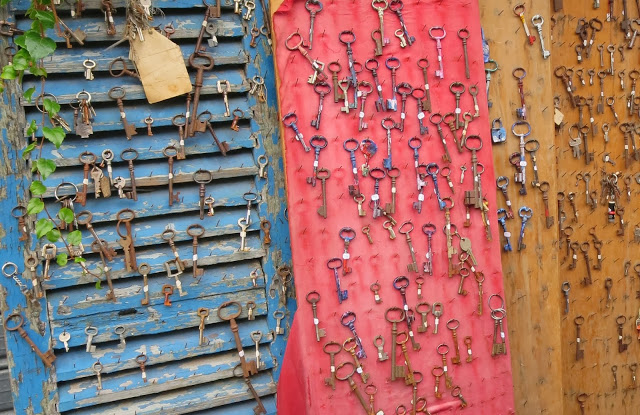 …to intaglios…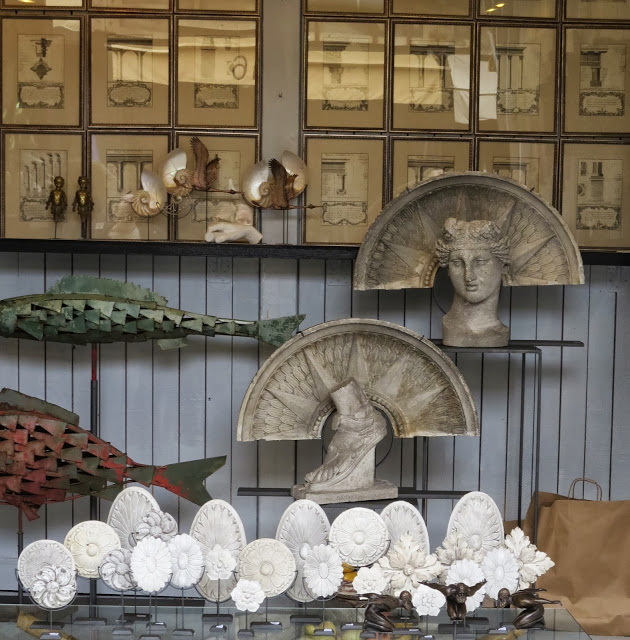 …copper cookware and baskets…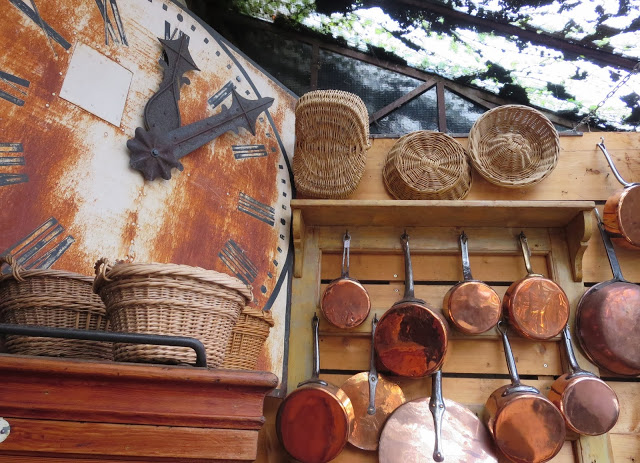 …French linens galore…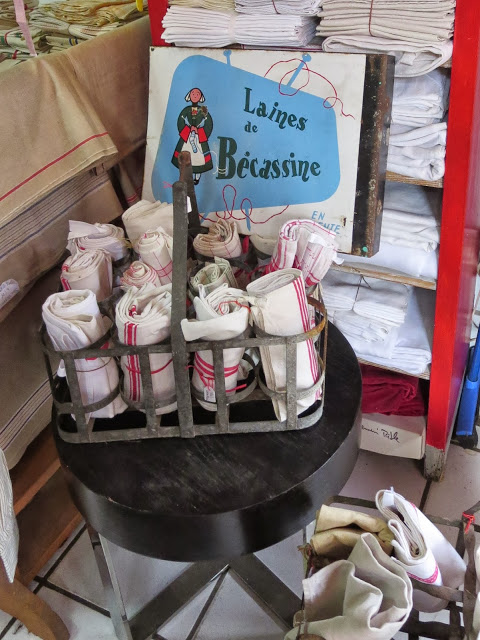 …vintage luggage for my fellow wanderers…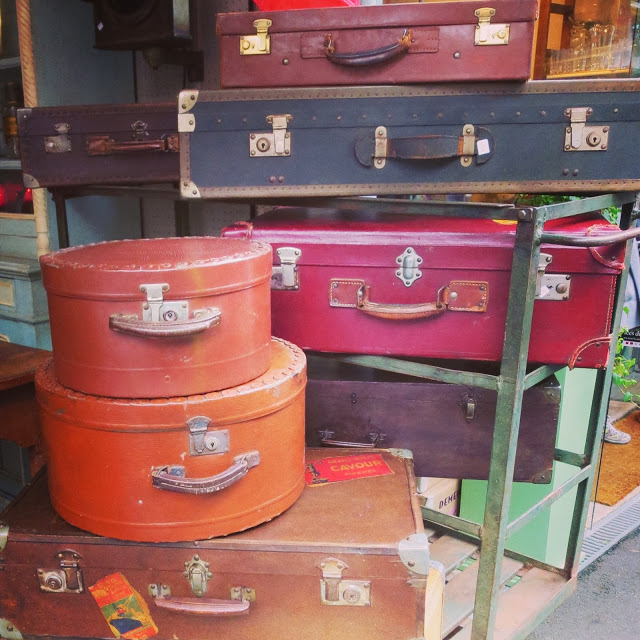 …luxury lovers will not be disappointed…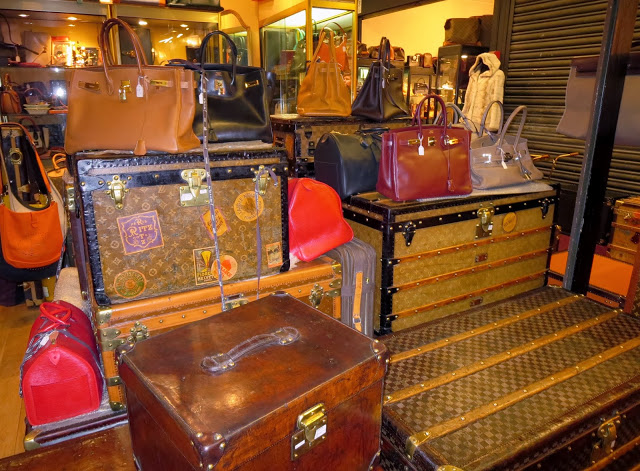 The area can be overwhelming as there are several different "marchés" within the flea market area. But, part of the fun was simply wandering from booth to booth enjoying the variety of merchandise to be found.
Tips for visiting the flea market:
Many of you had given me tips for visiting the fleas before I left. The one that I heard over and over again (including from the hotel manager) was be wary of pickpockets. I never felt unsafe while I was in the area of the actual flea market, when we made a wrong turn and ended up in the "swap meet" area, I felt very uncomfortable. I would recommend avoiding that area – there is nothing there you can't buy at home.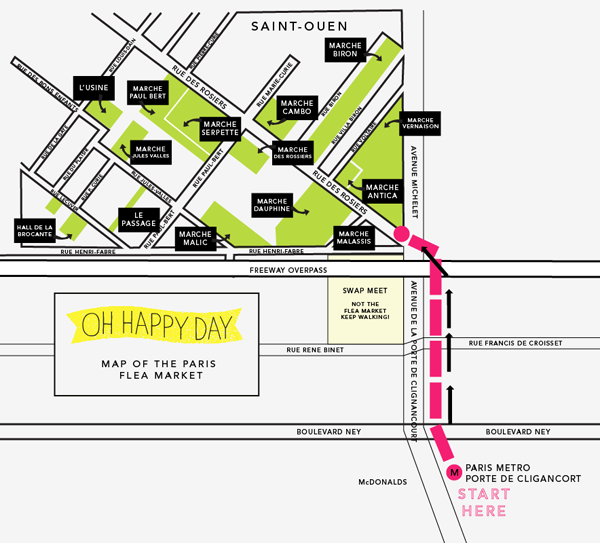 Also, I had printed out a
great guide and map 
from
Oh Happy Day
before we left, which gave excellent directions on finding the flea market from the metro stop and where the different markets are located within the complex.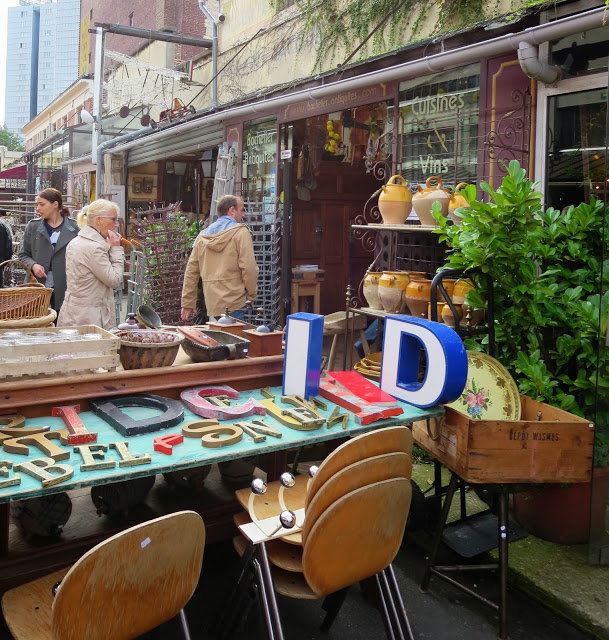 For anyone who loves antiques and vintage items, Les Puces is a MUST on your next visit to Paris!