It may seem hard to believe on this first day of November, but Spring will be here before we know it. In the meantime, why not dream a little about Paris in the springtime? Specifically, Paris in bloom as seen through the lens and paintbrush of my dear friend and artist, Jeanne McKay Hartmann.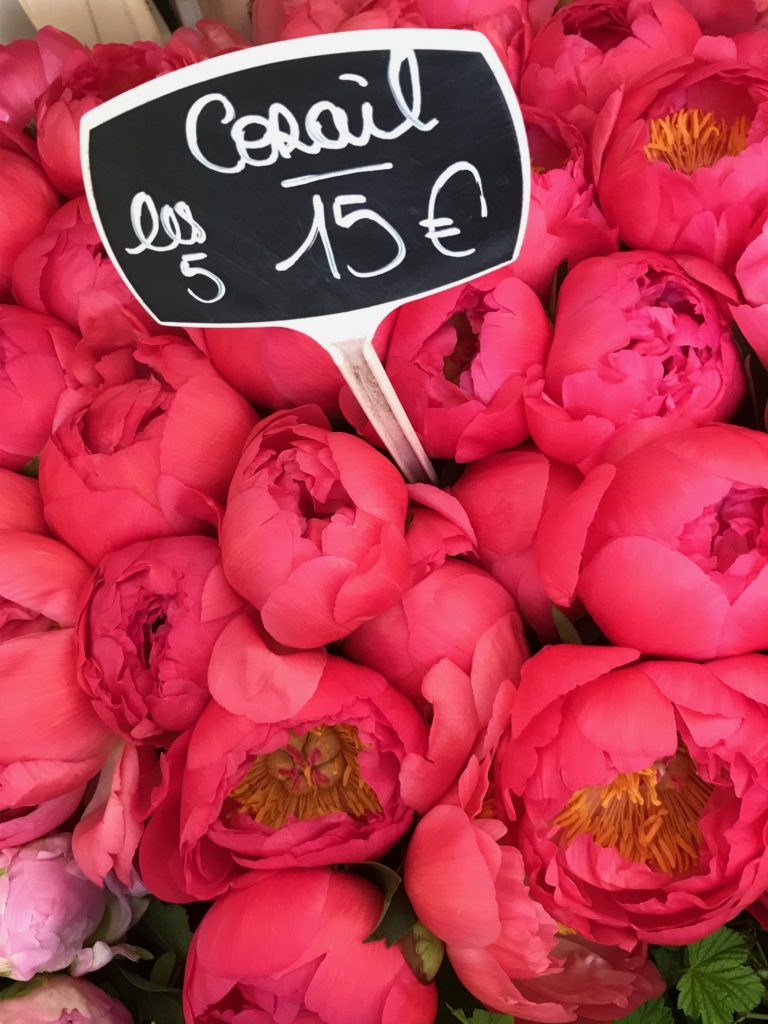 Jeanne's watercolors are absolutely stunning, and her flower paintings truly reflect her love of the subject.  In fact, she loves painting flowers so much that timed her most recent trip to Paris to coincide with peony season…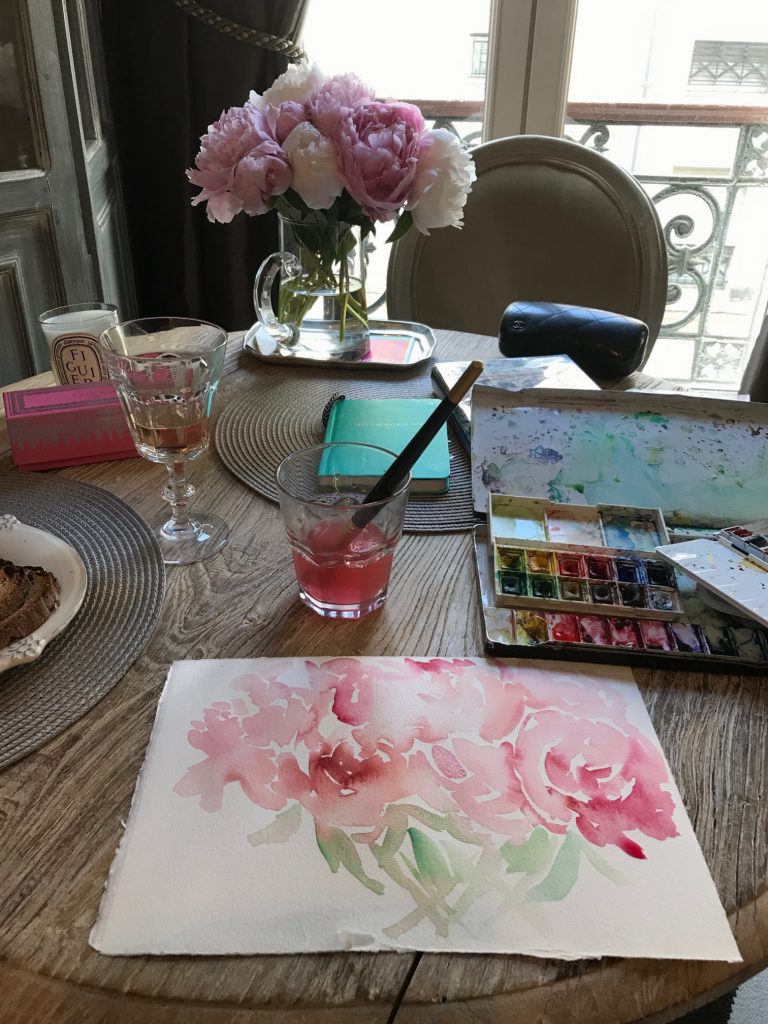 Flowers are one of my favorite things to paint – this year they took me to Paris where I stalked peonies at the markets and then sat at the table in my Saint Germain des Prés apartment each evening, brush in one hand, glass of rosé in the other, trying to capture their happiness and elegance as the the sky faded and lights came on in windows across the rue Bonaparte. — Jeanne McKay Hartmann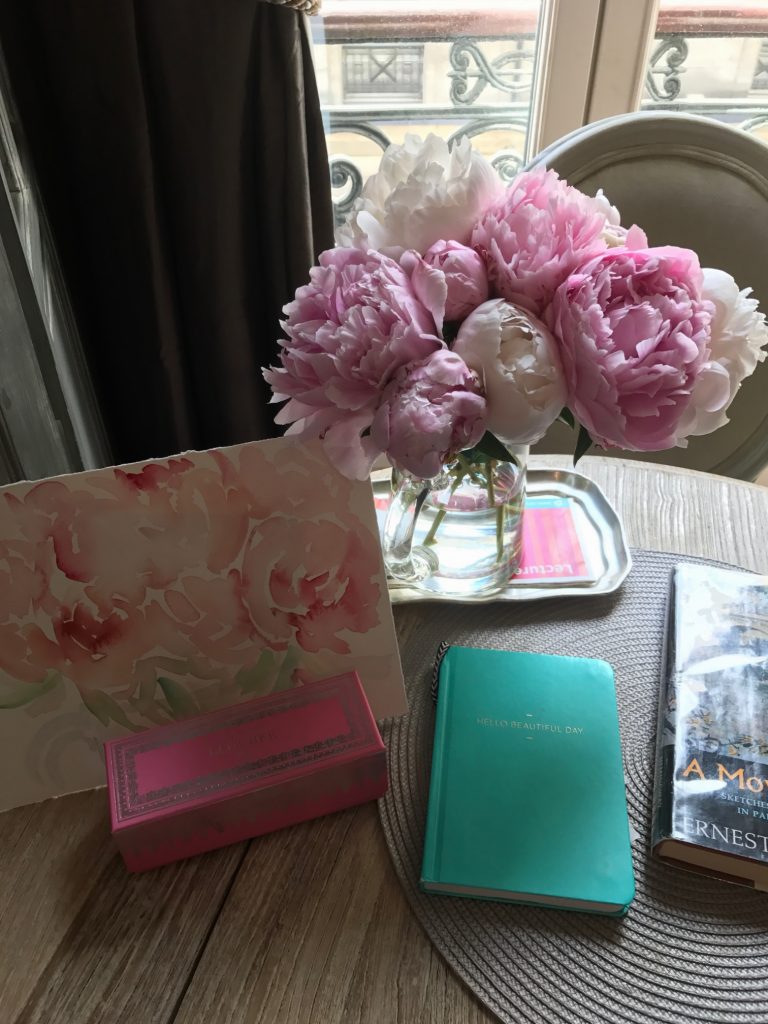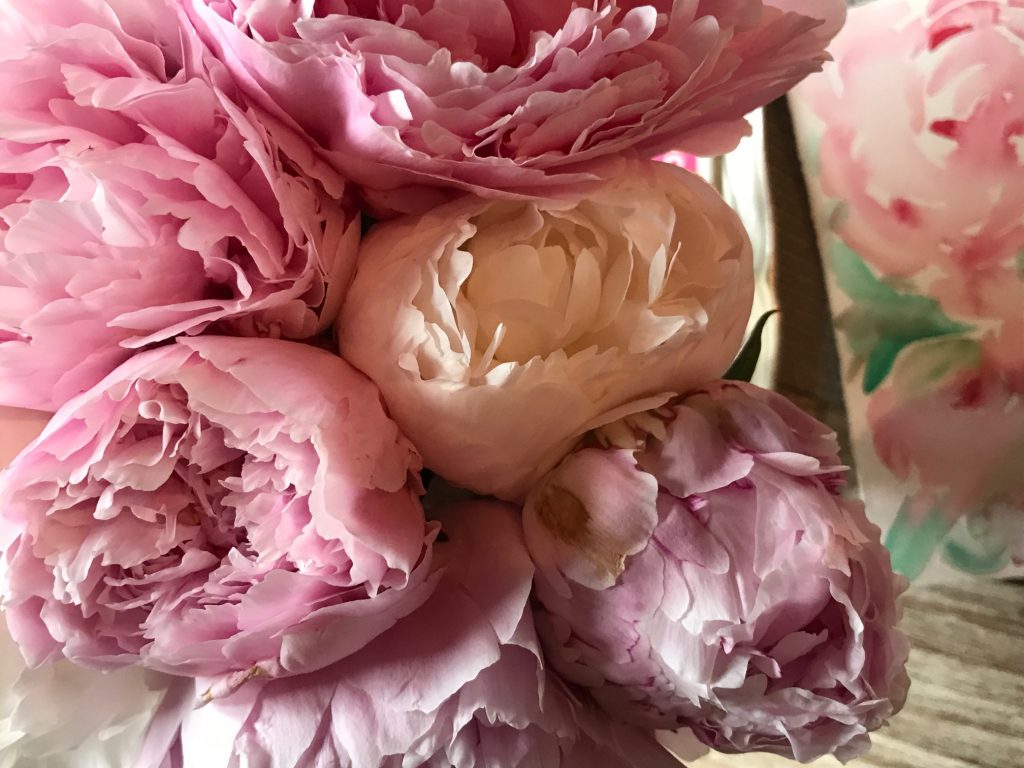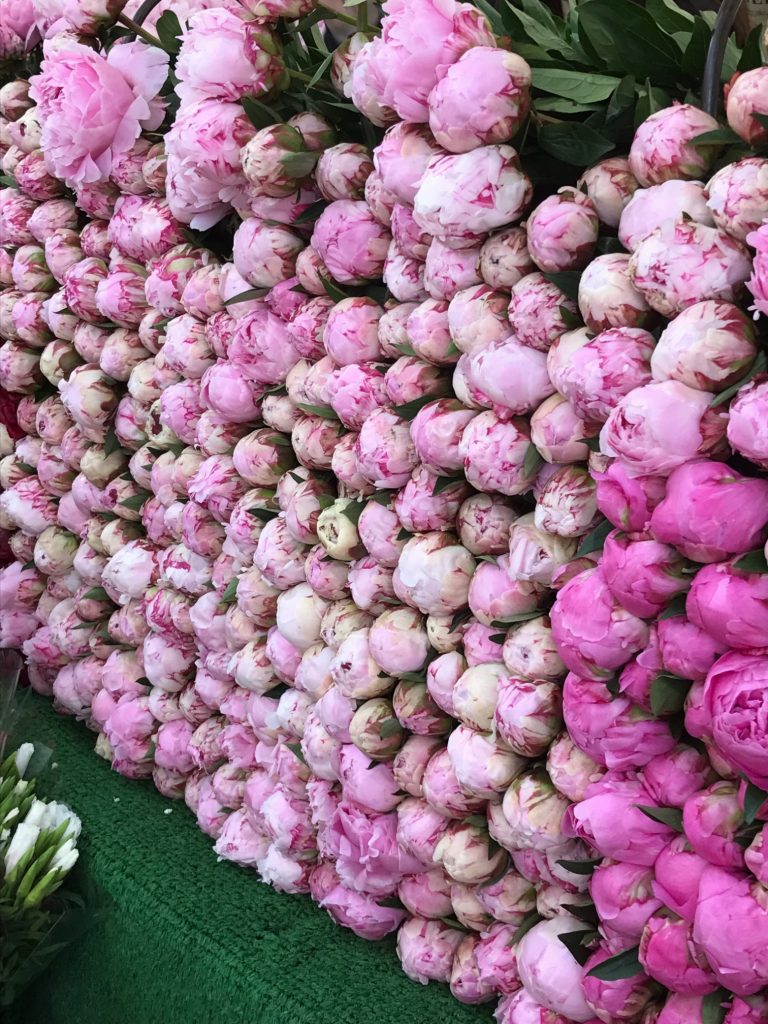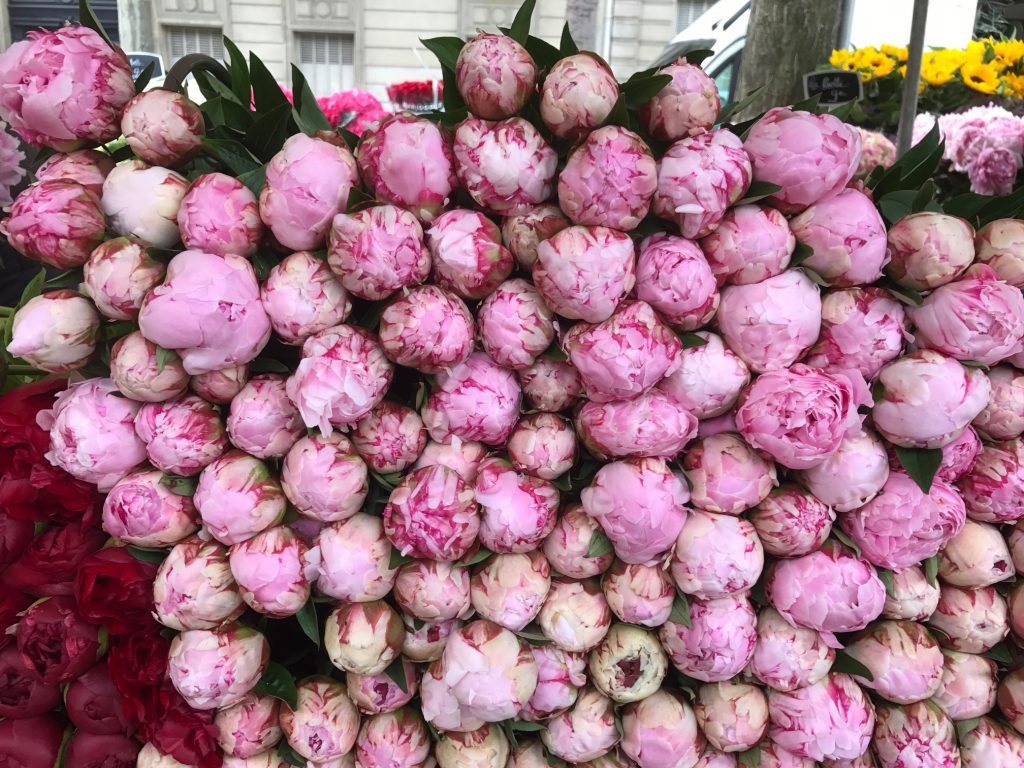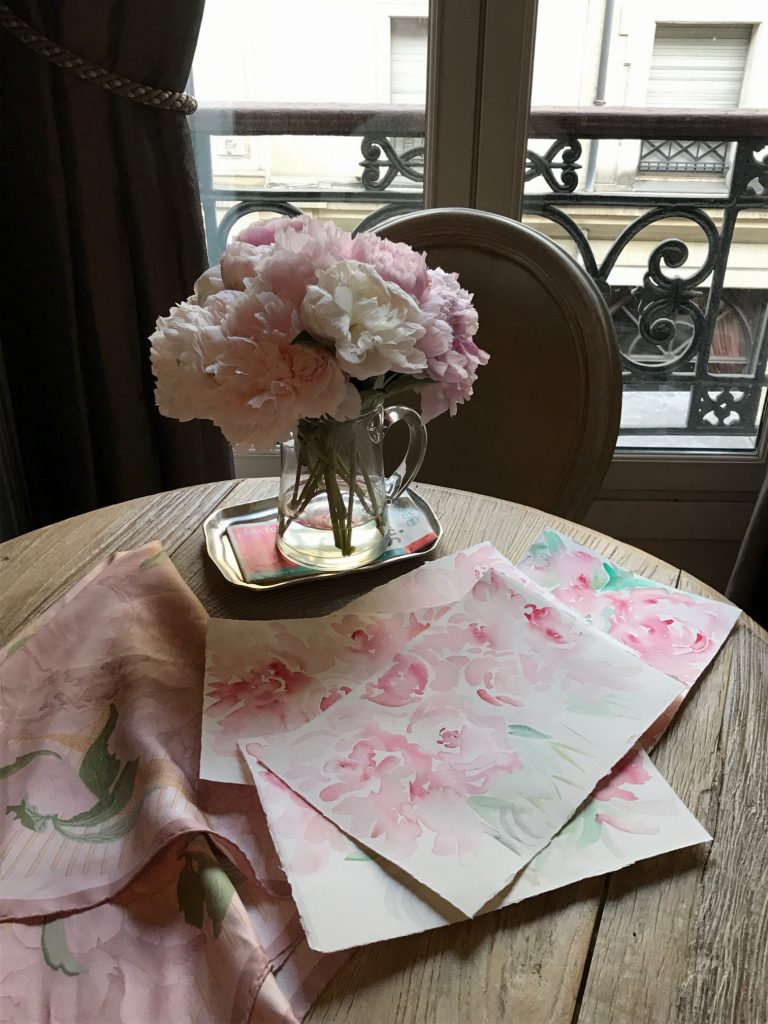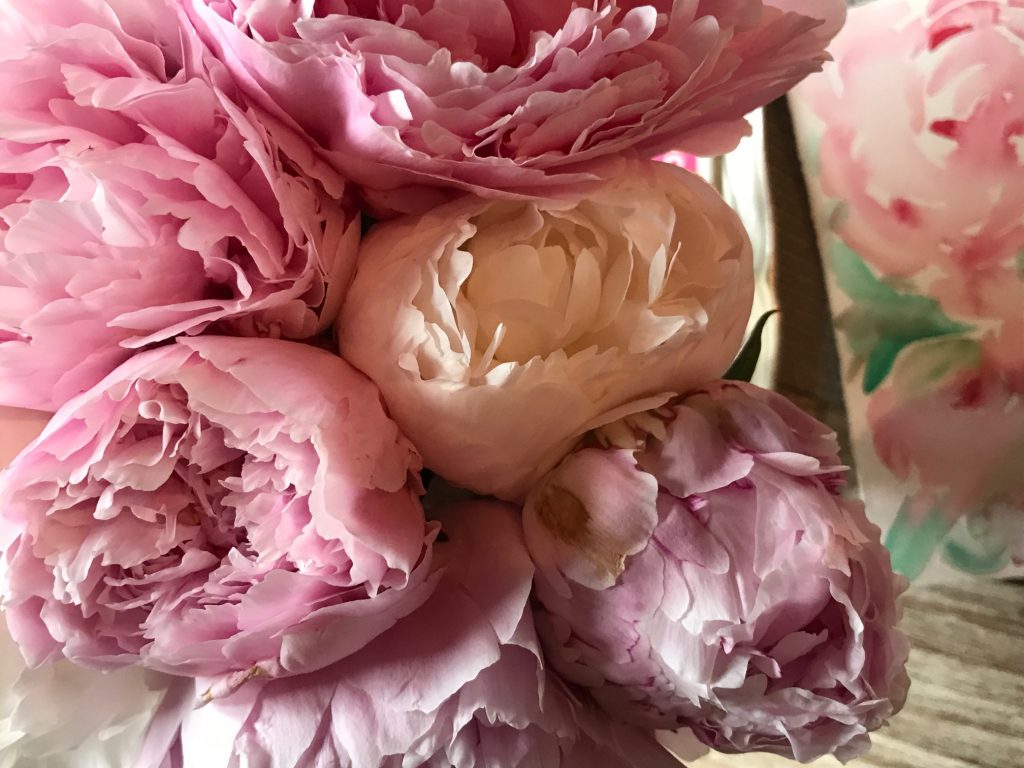 Jeanne's Parisian blooms are now available for the first time – along with a year's worth of floral watercolors, from "the hot house tulips that get us through winter to the dahlias that signal the end of field flower season in the fall"  – at her online store – jeannemckayhartmann.com . Stop by Jeanne's site to see more than 20 original floral watercolors available, ranging in size from 5 x 7 to 11 x 14 inches. Four of the works were painted while Jeanne was in Paris, while three more larger works were painted in her Seattle studio, inspired by the Parisian peonies…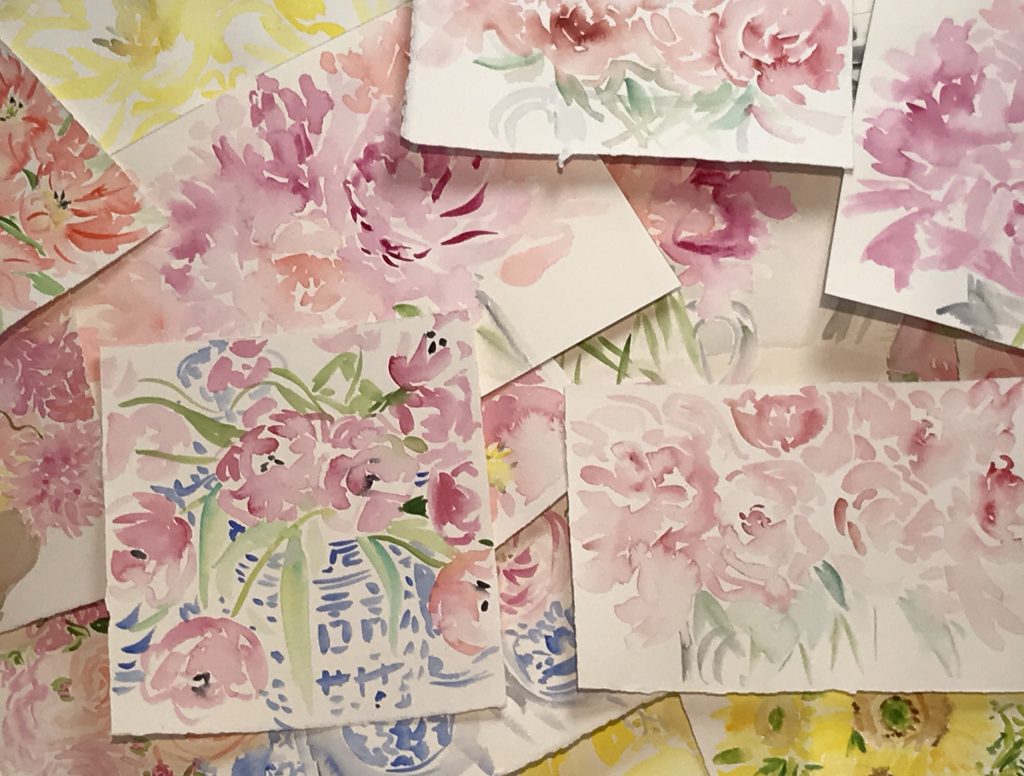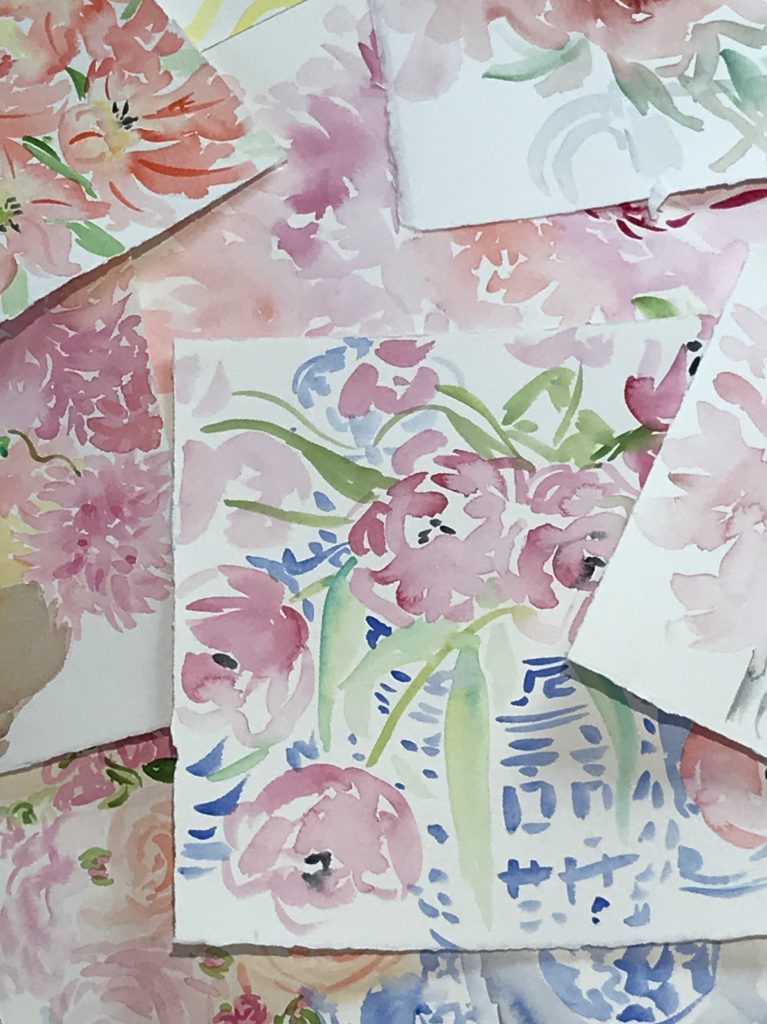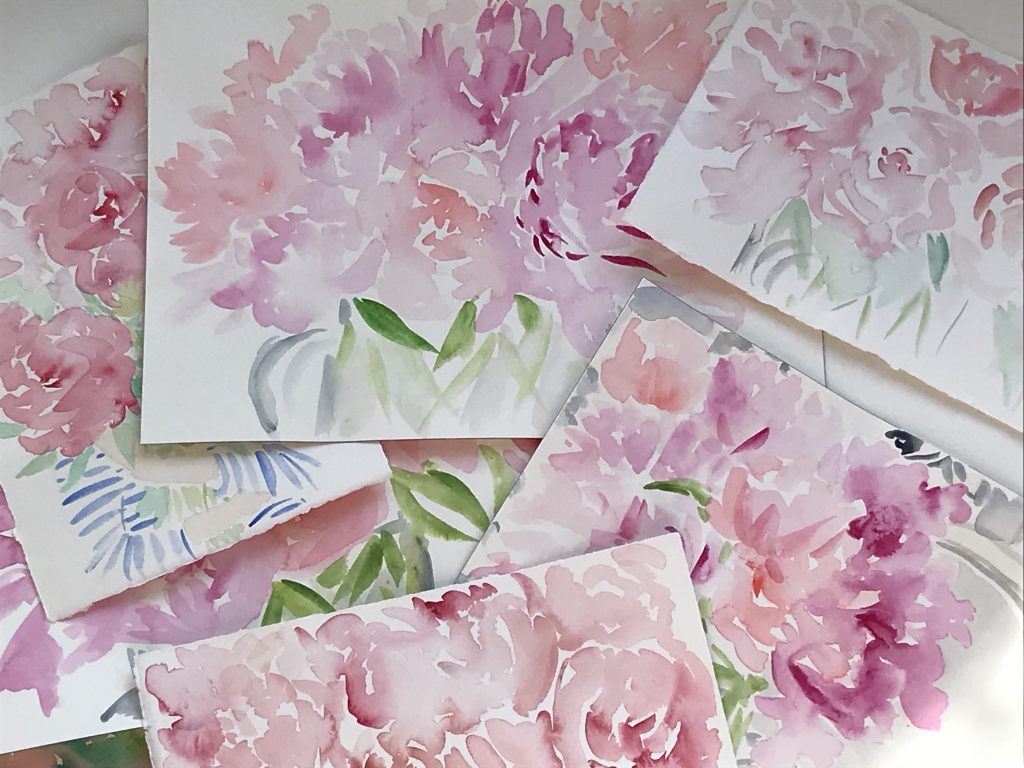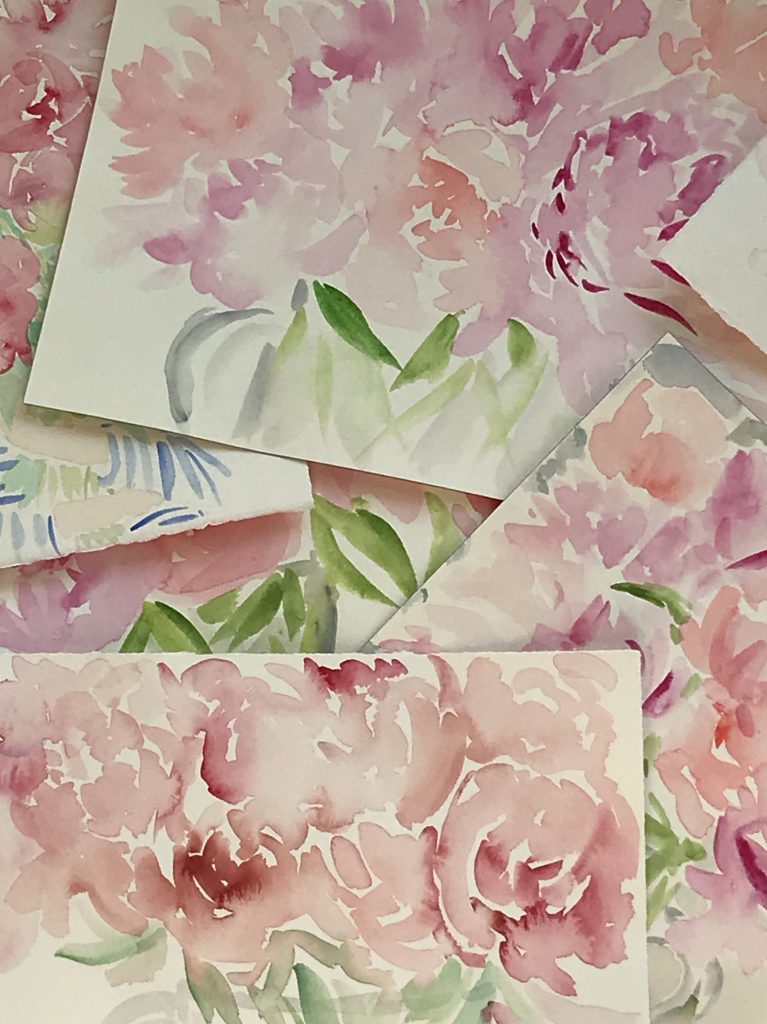 From the happy yellow tulips that brightened a rainy February to the dahlias that are the sunset of field flower season, the best part is that these florals will bloom on long after the bouquets that inspired them have faded. –Jeanne McKay Hartmann

And, also be sure to follow her on Instagram (@jeannemckayhartmann) for a daily dose of her beautiful work (and photos) –  she has also been offering a regular "Giving" series where each month one of her paintings is sold on Instagram, with all of the proceeds from the sale going to a selected non-profit. And, if you are lucky enough to find yourself in Seattle, definitely stop by Watson Kennedy where you will find more of Jeanne's work, exclusive to the shop and inspired by owner Ted Kennedy Watson's unique point of view.
I am fortunate enough to have several Jeanne McKay Hartmann originals on my desk, offering me a daily reminder to follow the blooms…wherever they may be wandering. Cheers to Paris in the springtime!
xoxo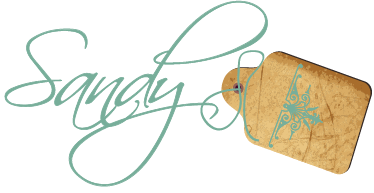 All photos courtesy of Jeanne McKay Hartmann