I was just visiting a local wine store and they were doing a tasting of
Canella's Blood Orange Mimosa
imported from Italy. I sampled it (of course) and it was delicious. It is made with the highly regarded Canella Prosecco and the juice and pulp from Sicilian blood oranges. Fresh and flavorful, it would be perfect to serve for Easter Sunday brunch.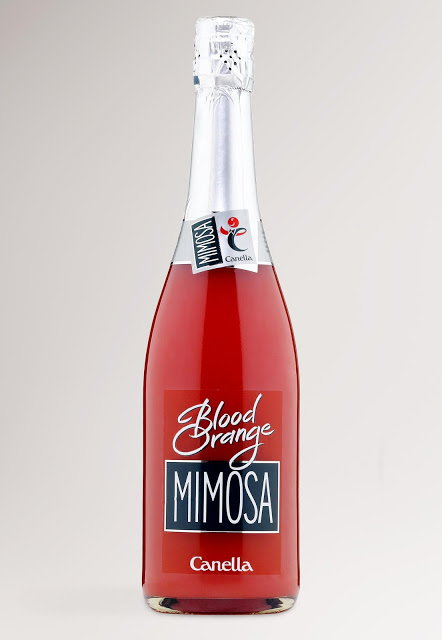 If you are a purist, simply mix freshly squeezed blood orange juice and your favorite Prosecco or other sparkling wine.
I remember when I lived in Italy as a child, I thought blood oranges were the sweetest and most exotic fruit I could ever imagine. For years, you couldn't buy blood oranges anywhere in the States but lately I have been seeing them every where. Their crimson juice does take your average fresh squeezed orange juice to another level.
What are you serving on Easter Sunday?