Since this Thursday is Thanksgiving, I decided to switch my Thirsty Thursday to Tuesday this week, and I thought it would be fun to celebrate with two classic cocktails from New England and another that just sounded good for the holidays:
The Cape Codder
Named for Cape Cod, Massachusetts not far from Plymouth where the first Thanksgiving was thought to be celebrated and made with cranberry juice. Cranberries were one of the crops that the Native Americans showed the Pilgrims how to grow.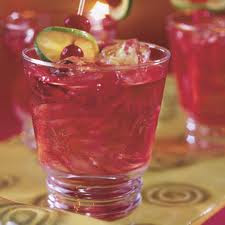 (from Southern Living)
One 48-oz. bottle cranberry juice cocktail
1 1/2 cups vodka

1/3 cup sweetened lime juice
1 (1-liter) bottle ginger ale, chilled
Garnish: fresh cranberries and lime wedges on swizzle sticks
Stir together first 3 ingredients. Stir in ginger ale just before serving. Serve over ice. Garnish, if desired.
The Pilgrim Cocktail
Many people do not realize that the the early colonists of Massachusetts and Rhode Island distilled quite a lot of rum with molasses transported from the islands on slave ships. Also called "Oh Be Joyful" and "Kill Devil", rum was the basis for much of the early slave trade centered in New England, and some even believe that the tax on molasses, rather than tea, is what really sparked the American Revolution.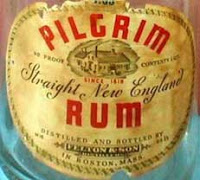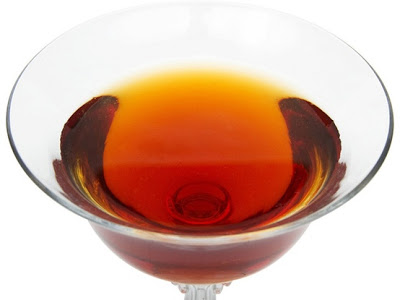 (from CocktailDB)
1 1/2 oz dark rum
1/2 oz lime juice
1/2 oz grenadine or Cointreau
Shake over ice in a cocktail shaker & strain into a cocktail glass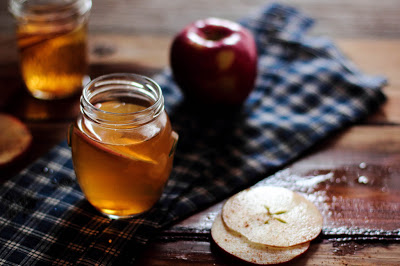 No particulary ties to New England, this just looks good and Thanksgiving-y!
Hot Bourbon Apple Cider
Yields 2 small cocktails
3/4 cup (180 ml) spiced apple cider
1/4 cup (60 ml) bourbon
Splash of fresh orange juice
Cinnamon stick & apple slices, for garnish
Heat apple cider to boiling in a small saucepan on the stove. Remove from heat and divide evenly between glasses. Add half the bourbon to each glass and a splash of fresh orange juice. Add a cinnamon stick to each glass and apple slices for garnish. Serve hot.
Do you have any particular drink that is a Thanksgiving tradition? Also, feel free to share any cocktail, spirit, wine or beer that reminds you of a particular place to be featured in future "Thirsty Thursdays"!
CHEERS!