Happy November! Seriously, I feel like I was just writing "Happy October" – time flies a little too quickly when you are incredibly busy  having fun!
This past weekend we headed up to Cape Cod for a long weekend. I was invited, along with four other travel advisors, by the hotel to experience a weekend at the Chatham Bars Inn.  From the moment we arrived and checked in to our suite to the moment we left and were handed box lunches for the road, not one detail was overlooked.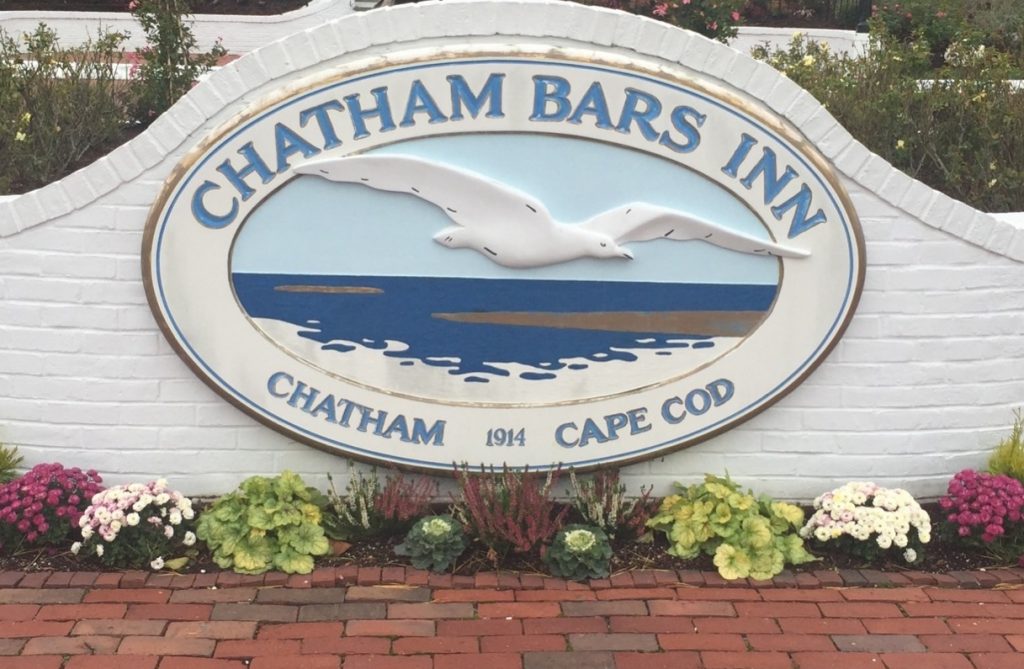 When I travel, I like to share my own photos – I take them with my iPhone so please bear with my questionable photography skills.
Here is our luxurious Spa Suite – it had a fireplace and a sauna…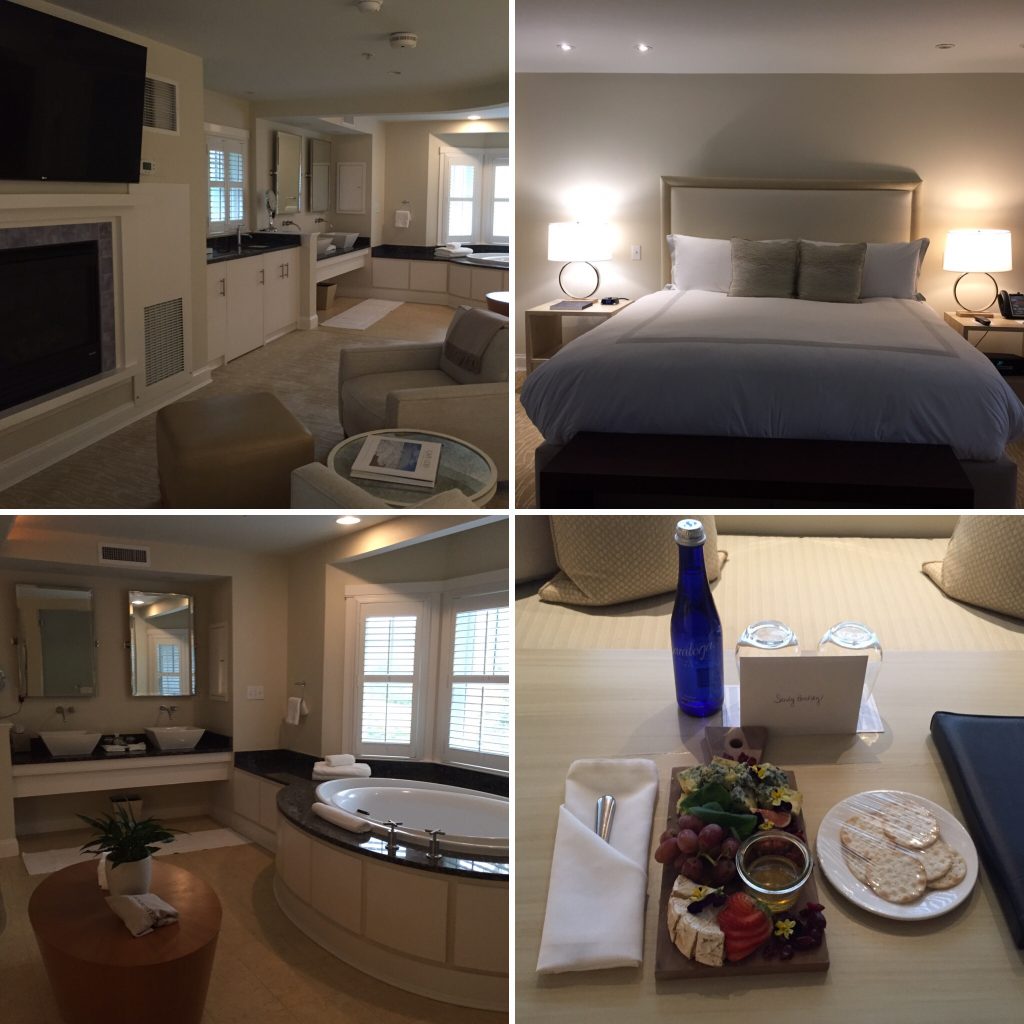 Not bad, right?
I could have spent all weekend relaxing in the suite, but I was here to experience the resort, so I headed out (in the freezing rain) to meet the group for dinner.  And, what a dinner it was!  We experienced a "farm to table" tasting menu, featuring seasonal produce straight from the hotel's nearby farm (more on that later). You know it is going to be a good night when you start with a bottle of Veuve Cliquot –  once that was poured and they started bringing out the food, I stopped taking photos.  I am not exaggerating when I say there were at least 15 different dishes – all served with appropriate wine pairings.  It may be the best dinner I have ever had!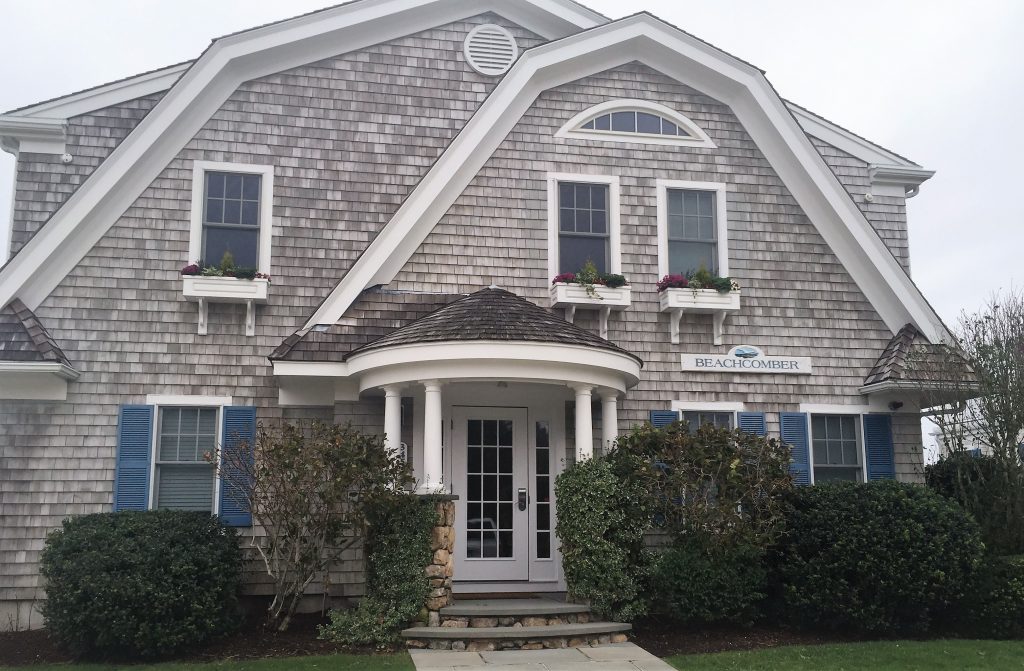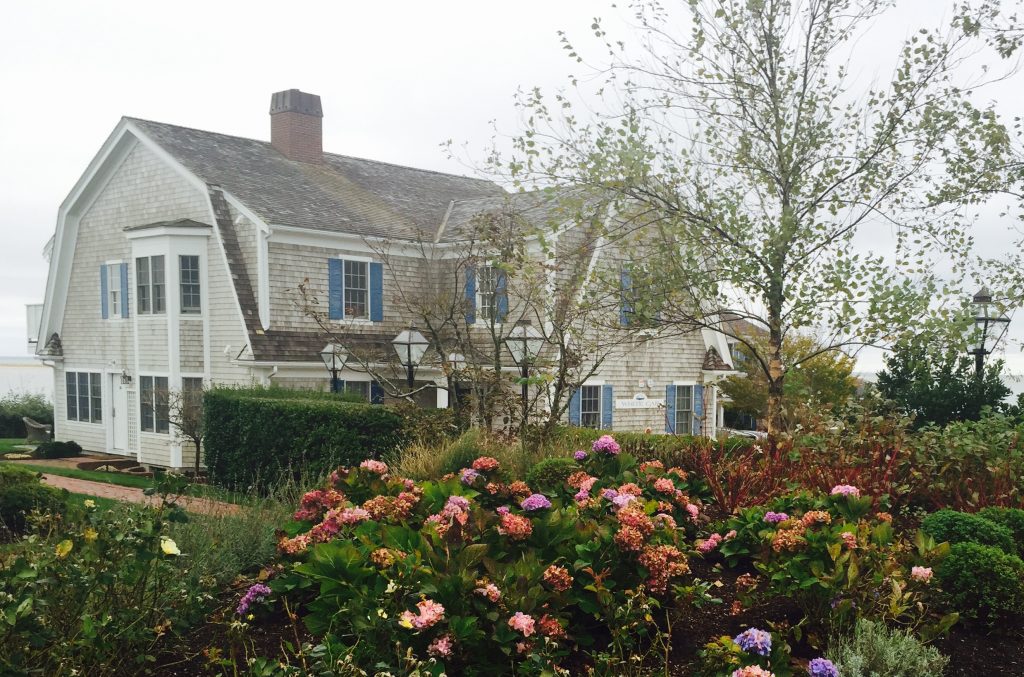 The next morning we met up again for a tour of the property – even though late October is the off season, the hotel was nearly full so I only saw a few different room types – all of which were absolutely lovely. My favorites are the deluxe ocean view cottage suites, very spacious with fireplaces in every room and decks with sea views for miles; and the Main Inn deluxe ocean view rooms, which while small, are also incredibly charming, also with large decks overlooking the property and the ocean beyond.
One of the best parts of CBI is that there is a room type for everyone. The hotel has 217 rooms and each is unique in its own way. The rooms are spread out throughout the property – only  14 rooms are in the Main Inn; the rest of the rooms and suites are in cottages spread out around the property, some with resort or golf views and some with sweeping water views.  We had a suite in the spa area – there are only 12 spa suites and they are for adults only. The open design room may not appeal to everyone, but it is quite large and extraordinarily comfortable.  With the many different options available at CBI, it helps that I have visited so I can personally suggest the best room type for your needs!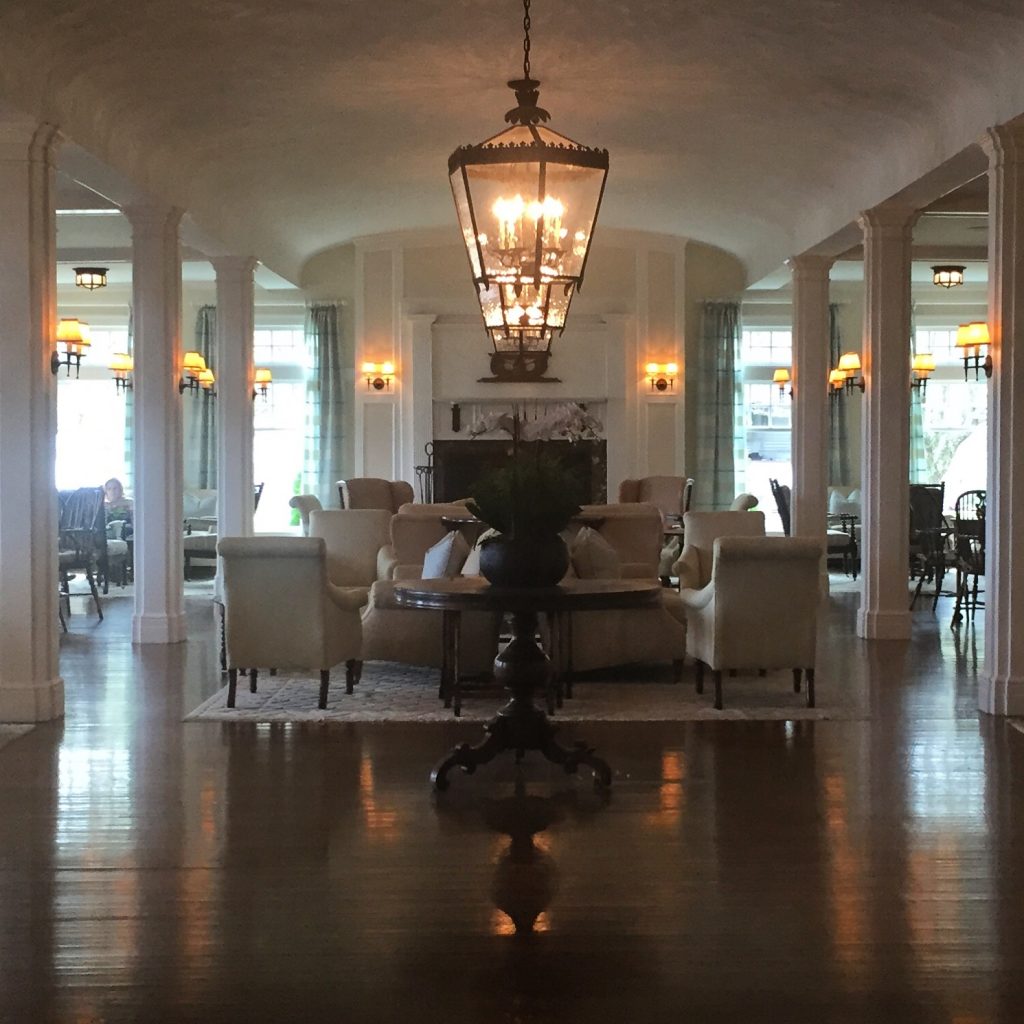 I love the South Lounge – it is a beautifully decorated space to relax by the fire with a cup of coffee or hot chocolate.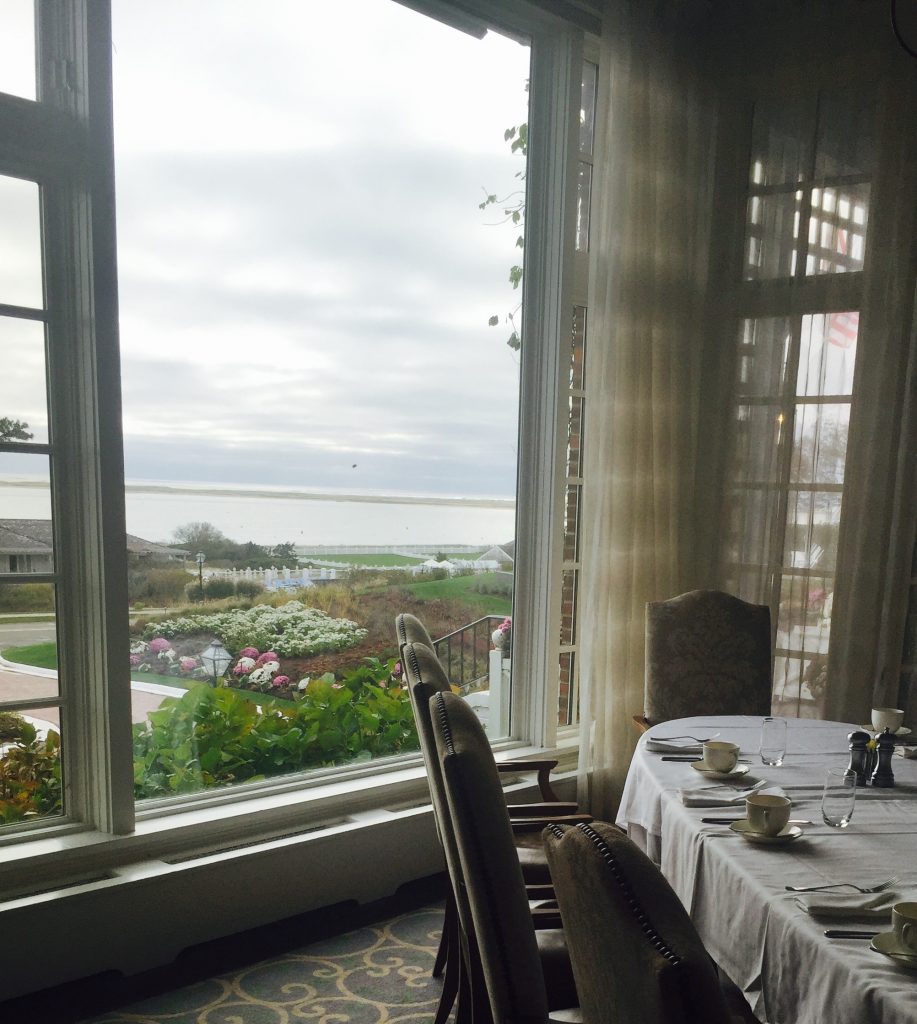 Talk about dining with a view! This is the private dining room available for small groups.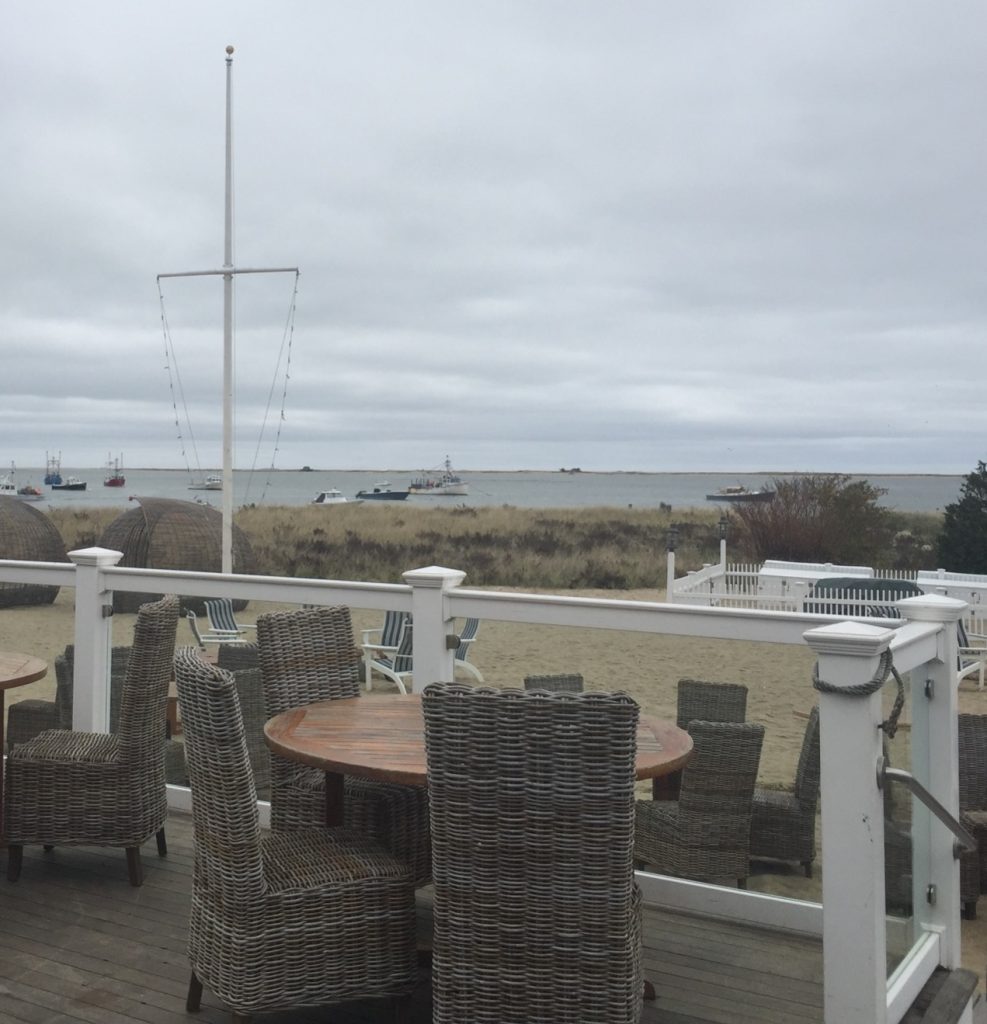 This is the view from the Beach House – in the summer they have nightly clam bakes and fire pits to enjoy cocktails in the sand.  On Saturday, it was  a dreary morning, so it doesn't really capture the essence of a summer clam bake on the Cape, but it was beautiful nonetheless.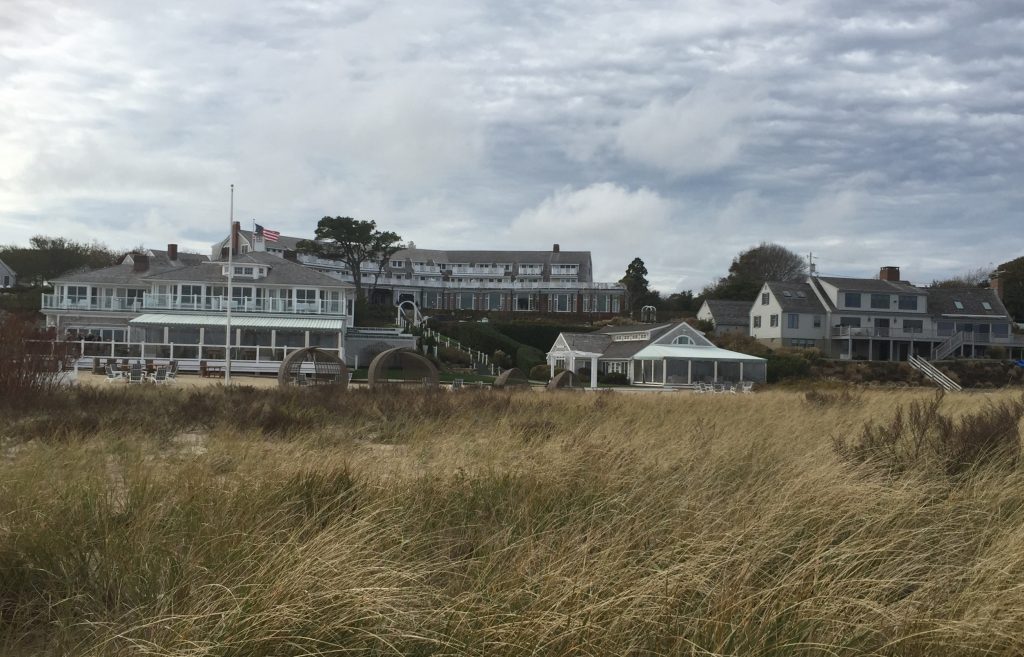 After our property tour, we all hopped in one of the house Lexus' (available for guests to use for the day – and after your "test drive" they will give you a $1000 voucher towards the purchase of a new Lexus!) and headed to Brewster for a tour of the farm owned by the hotel. It is 8 acres where they grow many varieties of fresh vegetables which are used in the dining rooms at the Chatham Bars Inn.  In addition to their truly farm fresh vegetables, they try to locally source as many of the ingredients as possible for their restaurants. The food at the hotel was excellent –  room service breakfast,  buffet breakfast (complimentary for Virtuoso guests), and my lobster roll in The Sacred Cod, their casual dining restaurant, were all delicious.
Upon arrival at the farm we were greeted with mimosas and fresh pastries…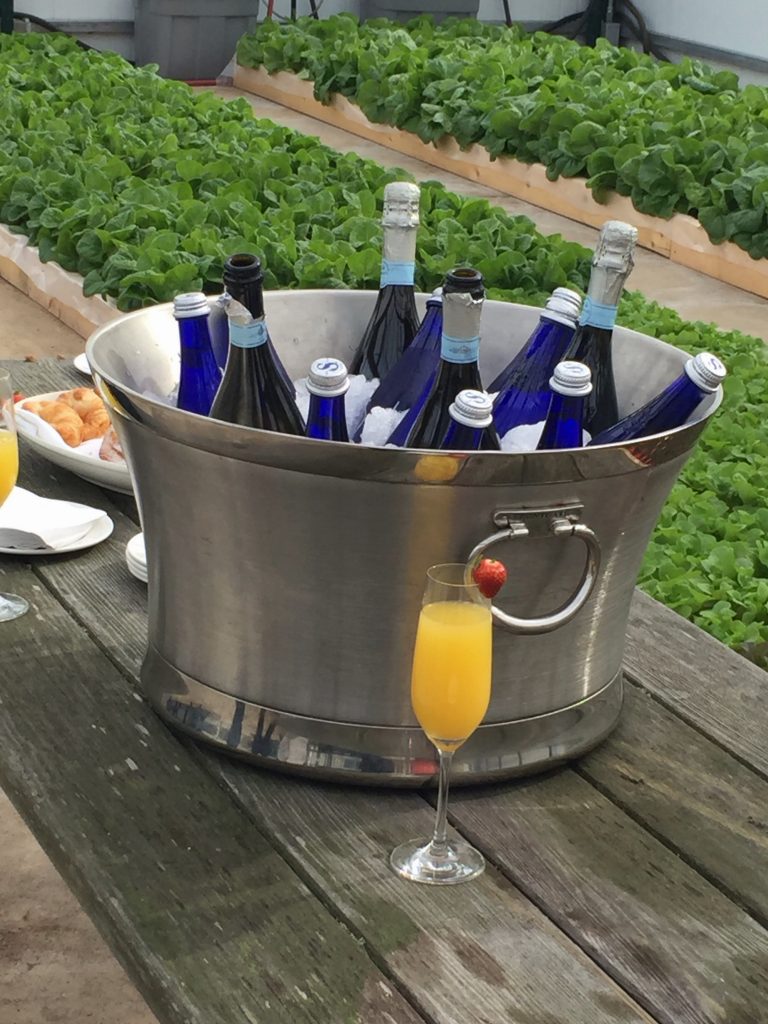 Mimosas in hand, we were given an up close tour of the farm and offered vegetables to take home which had been pulled from the garden as we watched – talk about "farm fresh"!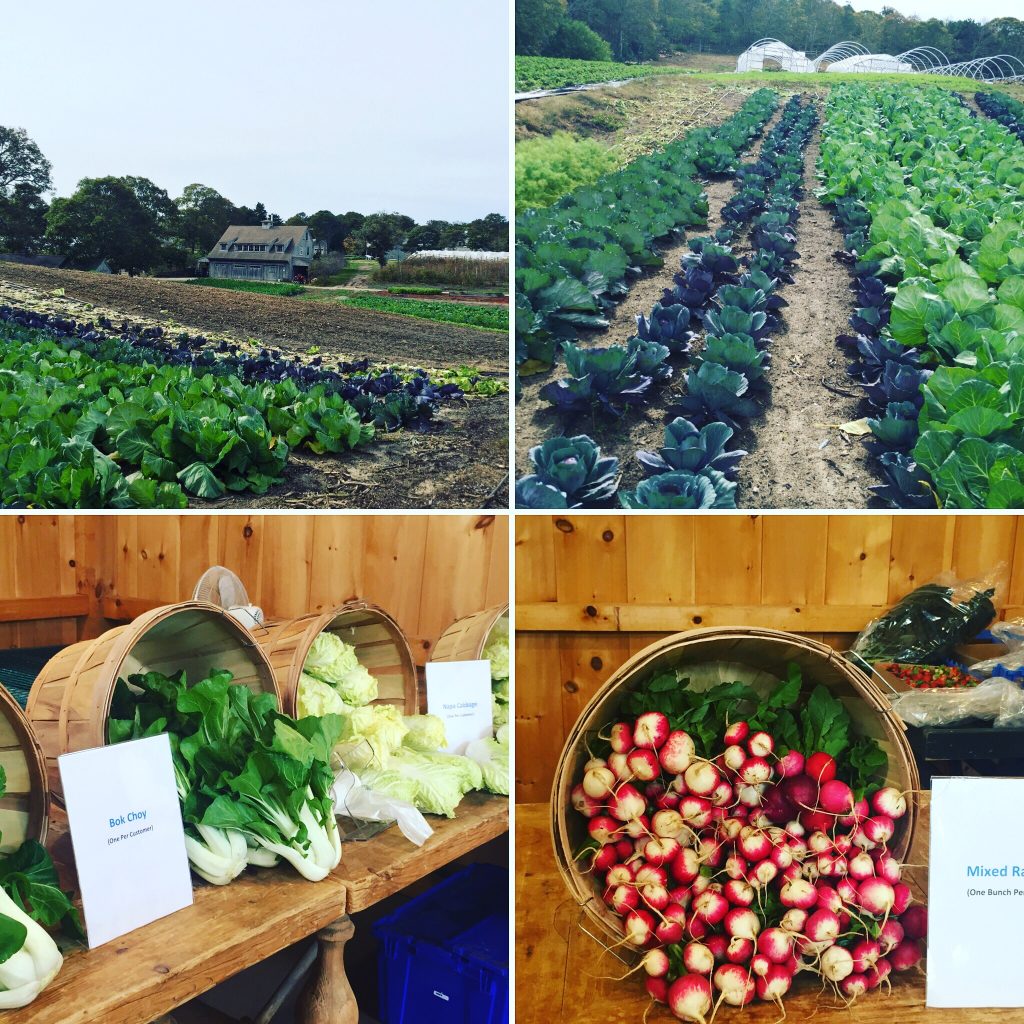 Returning to the hotel, we had a tasty and relaxing lunch (one of the best lobster rolls I have had all year – and I have had a few!) and then headed out to The Bartender, one of the four boats available for guests to use, for a quick harbor tour, where we watched the seals play in the water and got a beautiful view of the resort from the sea.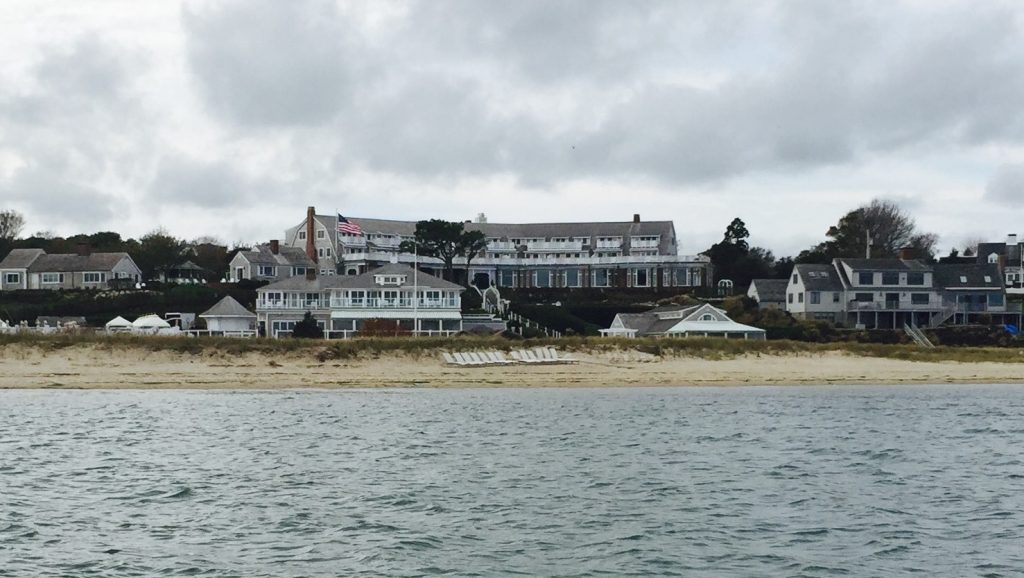 We had our afternoon free and then met up again for dinner in town – The Blue Fin in Chatham was some of the best Sushi/Asian food I have had anywhere – it is a must if you are in the area.
The next morning I awoke to the most gorgeous day ever – a nice treat after our cloudy day before – and walked into town (an easy walk from the hotel) and took advantage of the better light to take some more photos…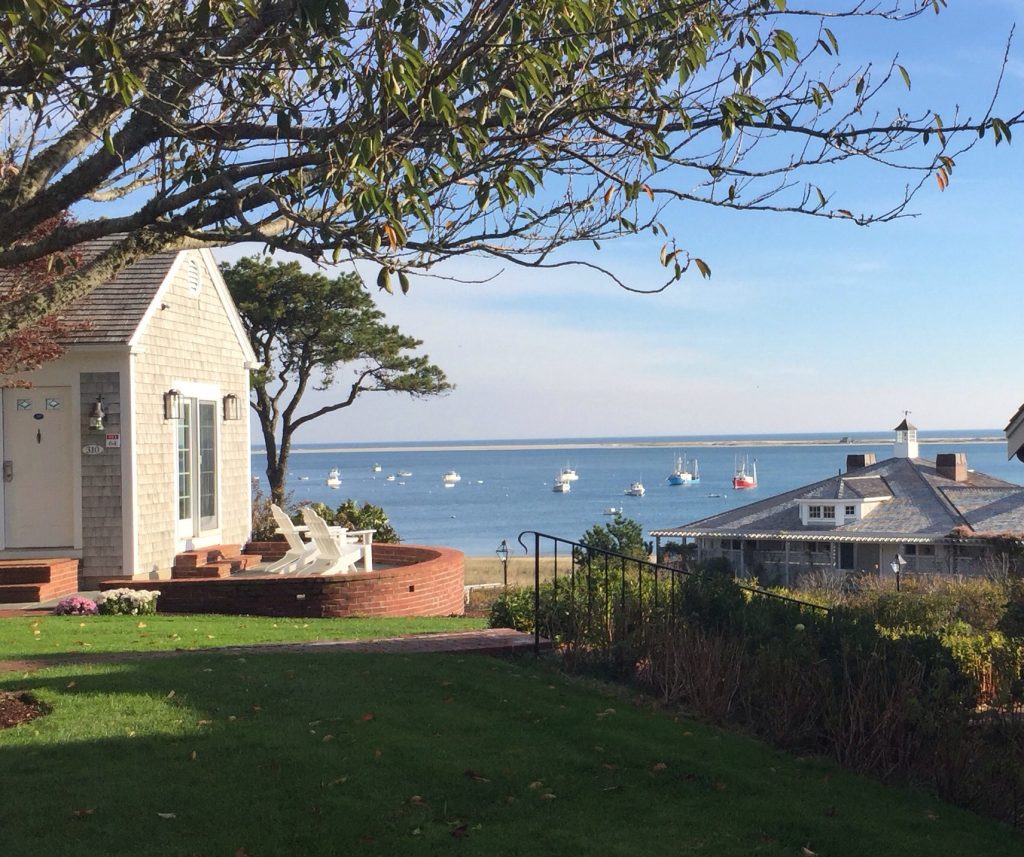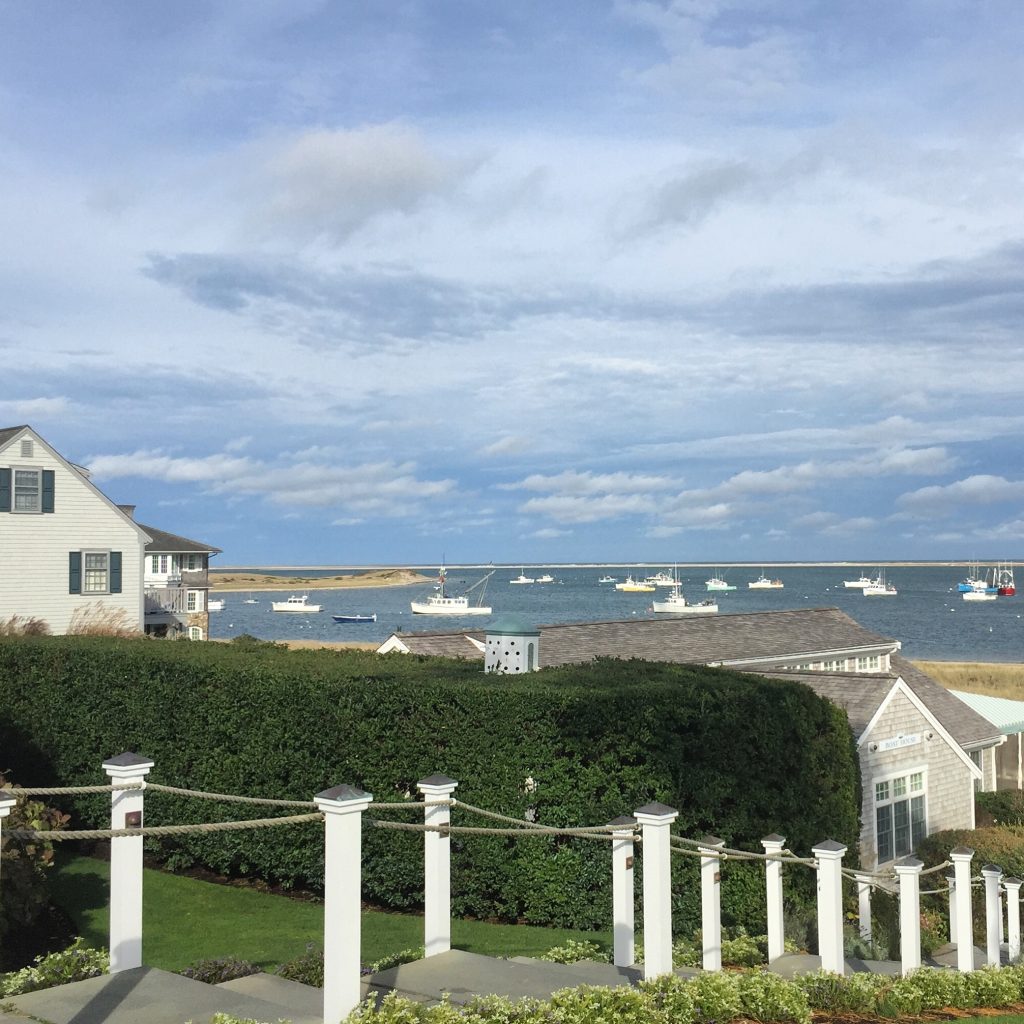 Afterwards, I met up with the group to see the stunning Octagon House – the home owned by the Chatham Bars Inn owner.  It is a gorgeous 3 bedroom, 5 bath home with all the bells and whistles, including incredible original art work, situated on the bluff overlooking the ocean AND it can be rented through the hotel. It would be perfect for a family get together!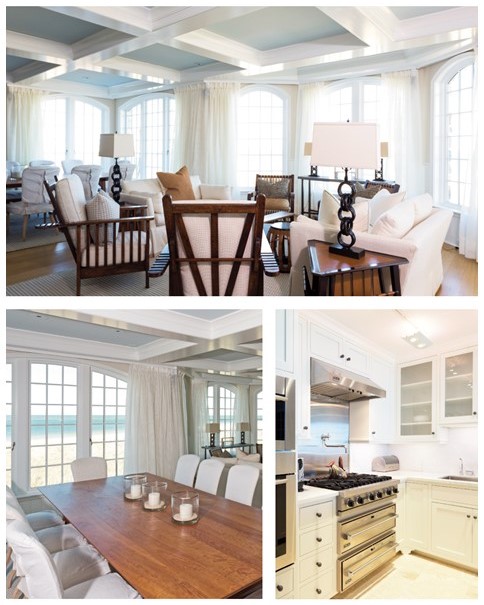 (these are not my photos…it was actually TOO sunny to get good photos when I visited, but I wanted you all to see this gorgeous home.)
After breakfast, we checked out of the hotel and spent more time visiting the shops in the town of Chatham – a quintessential New England town not to be missed when visiting Cape Cod, and made a quick stop at the Chatham Lighthouse.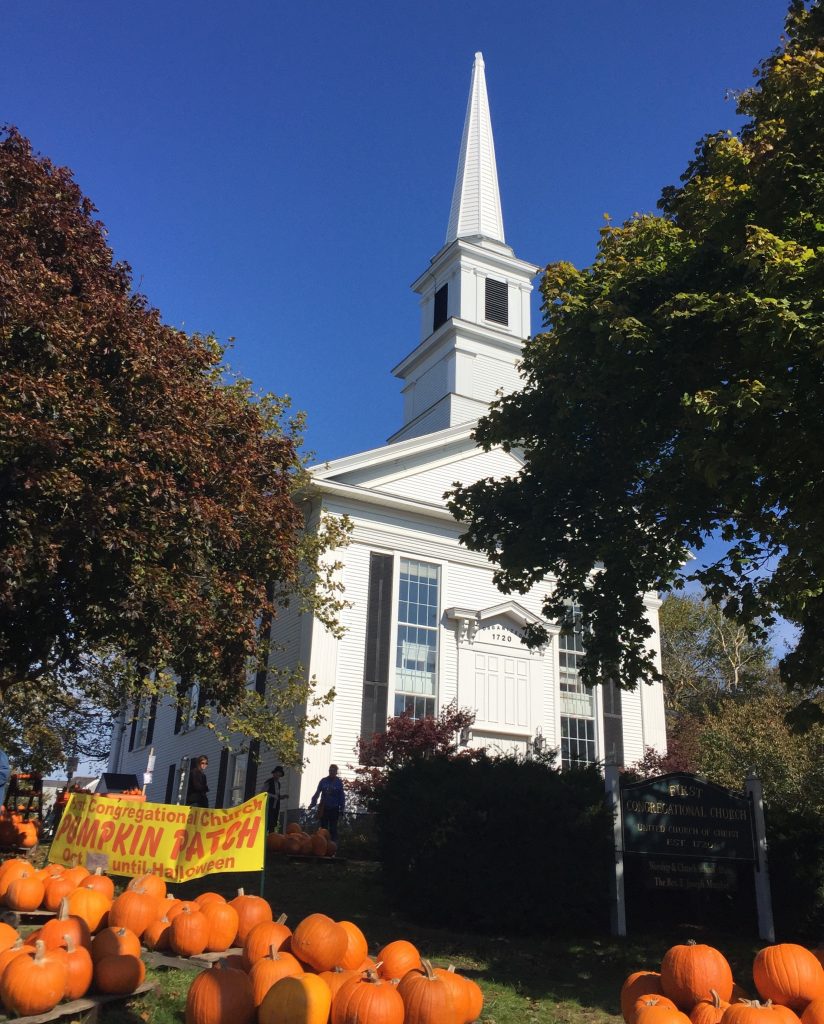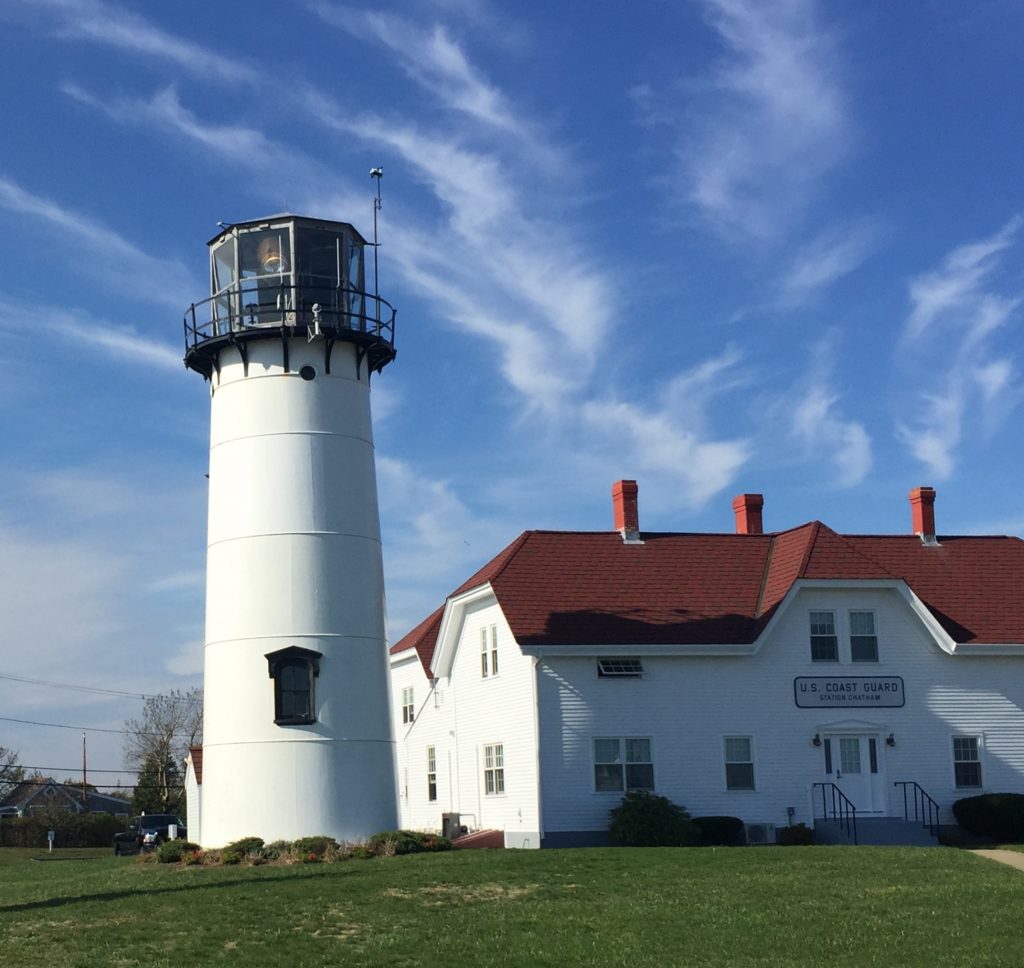 We took the long road home (Route 6A) on the recommendation of one of the other travel advisors I met over the weekend – it was a beautiful fall drive past quaint Cape Cod villages filled with antique stores and cute shops.
Thank you SO much to Kim Leonardi of the Chatham Bars Inn and Sue Ferguson from J. Mak Hospitality for inviting me to join them for this special weekend.  It was a truly incredible weekend, filled with amazing food and wonderful new friends, in a stunning destination!
If you want to plan a weekend getaway any time of the year (they have fabulous holiday events coming up) or plan ahead for next summer, please let me know. Through my affiliation with Virtuoso, I can offer complimentary breakfast and champagne in your room; and through my relationship with J. Mak Hospitality, I can add a $100 resort credit per stay as well.
xoxo