Hi everyone! Did you have a good weekend? It is hard to believe that we are in the last week of August – the summer has flown by! Time flies when you are working like crazy having fun! I spent a good part of my weekend going through dozens of travel magazines which I had not had a chance to read – they offered great inspiration for quite a few upcoming blogs, including today's post.
My apologies but you won't find any glossy photos of beautiful destinations or luxury hotels today – I promise they will be back in the next post, but I thought I was overdue in addressing some important travel concerns that have arisen this summer. I also thought this might be a good time to update a few of my travel tips I have shared in the past with new information I have discovered recently.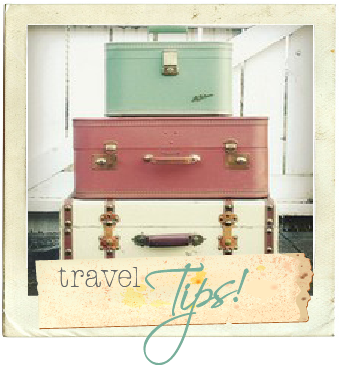 Zika Virus – With the recent announcement that Zika has been detected in Florida (Miami, Palm Beach and Tampa areas), there are a host of new worries about traveling to warm weather places where mosquitoes carrying Zika may be found.  For updates on Zika, check the CDC Reports regularly.  No matter where you are traveling (or even if you are staying at home!), if you are pregnant or thinking of getting pregnant, protect yourself with a good mosquito repellent (and if at all possible do not travel to areas where Zika has been found).
Don't let terrorism terrorize you – if the events of this summer have taught us nothing else, it is that terror can strike any where and any time. The world in 2016 is a scary place BUT we cannot stop living our lives. If we do, the terrorists win. It DOES, however, make sense be smart when you are traveling – Know What the US State Department Can and Can't Do For You In A Crisis, know Where to Find the US Embassy or Consulate when traveling abroad, and create a emergency plan with your traveling companions  just in case you were to be separated in a crisis scenario.
Never underestimate the importance of travel insurance – it is for SO much more than trip cancellation.  My post on Medical Emergencies While Traveling Abroad highlights some benefits, and I can tell you from personal experiences of clients on both sides of this equation, your peace of mind is worth every penny you will be spending on travel insurance.
Hire A Travel Advisor  – In uncertain times, it is more important than ever to have a professional travel advisor to assist you. It just makes life SO much easier when things go awry and you have their assistance throughout the planning of your trip (Why Should I Hire A Travel Advisor?)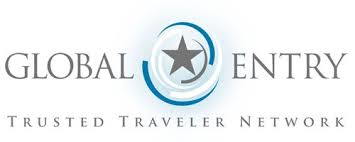 Global Entry/TSA PreCheck – Signing up for "skip the line" status has become all the rage as lines at security have increased in recent months – remember you heard about it from me first back in 2014 – Are You A Trusted Traveler  
UPDATE: A number of countries have made it possible for you to jump to the head of the line at their borders as well, including:
Australia and New Zealand – SmartGate allows  to you to scan your passport at an automated portal rather than waiting in line to go through immigration – no pre-registration required. Who can use: US Citizens over 16 in Australia and over 12 in New Zealand. Cost: Free
Germany – EasyPass allows US Citizens to skip immigration booths at Hamburg, Dusseldorf, Frankfurt and Munich airports, but you must apply at the German Federal Police Center – locations are inside the Frankfurt and Munich airports.  Who can use: All US citizens over 18. Cost: Free
United Kingdom – Members enrolled in Registered Traveller may use E-gates at airports in the United Kingdom.  Who can use: U.S. citizens who have made four or more trips to the UK in past two years. Cost: The service costs £70 to apply and an additional £50 a year thereafter. If the application is unsuccessful, the applicant will receive £50 back.
Mexico – Viajero Confiable  allows expedited entry via automated kiosks at airports.  You must apply online and schedule an in-person interview at which you will be fingerprinted and photographed. Who can use: US citizens who have Global Entry. Cost: $80 for five years.
Canada – Nexus allows you to use kiosks when entering Canada. You can add it to a current Global Entry Account or have Nexus on its own. Who can use: US Citizens who apply and are accepted into the program. Cost: $50
Netherlands –  FLUX is an arrangement between US and the Netherlands, linking the Dutch Privium Program with Global Entry. Who can use: Only U.S. citizens with a valid U.S. passport book who are Global Entry Members can apply to the program. You must have a retinal scan which will be used at entry kiosks. Cost: 121 euros for basic, 205 euros for plus which includes exclusive benefits such as club lounge access, priority parking and business class check-in for some airlines.
For more countries allowing faster immigration control status to US citizens OR to apply for Global Entry, go here.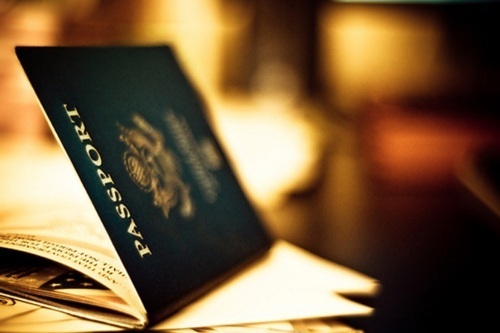 Passports – Check Your Passports Expiration Date and Renewing Your Passport – I can't emphasize enough of the importance of making sure your passport is valid AT LEAST six months beyond the date of your travels, AND making sure you renew it early.
UPDATE: Download the new app ItsEasy, which is the first ever renewal app which includes passport and visa renewal expediting services, the ability to take passport photos which can be printed and emailed, visa requirement information, emergency services for those who may have lost their travel documents AND, a renewal reminder which activates nine months before you passport expires.  If you do nothing else, DO sign up for the reminder service for all your family members – there is nothing worse than having to cancel a trip because you find out your passport is expired!
Other popular Travel Tips from years past:
Taking The Pain Out Of Airport Waits
Using Your Mobile Phone While Traveling
Go here for the complete list…What is YOUR favorite travel tip? DO share!!!
I promise the photos of beautiful places will be back in the next post, but hopefully these tips have been helpful.
xoxo