Good morning! Can you even believe the week is almost over? Time flies when you keep busy!
Before I move on to today's post, I also want to share that today I am also over at The Enchanted Home talking travel tips and secrets with Tina, one of my favorite bloggers and my dear friend. AND, she is also hosting a surprise travel related giveaway. Please come join us to say hello and enter to win!
~~~~~~~~~~~~~
Lately,
I have been suggesting to my clients, particularly families, who are visiting Paris that they
start or end their trip with an overnight in Versailles or in the
beautiful town of Chantilly, which is very close to Charles De Gaulle
airport. It helps to give you a little sense of smaller town life in France rather than just staying in Paris.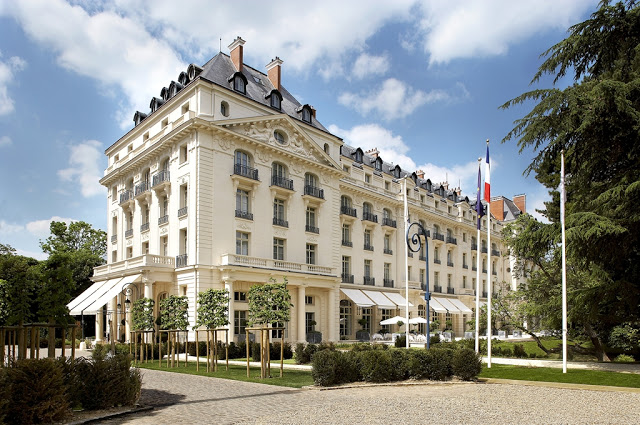 The Place of Versailles is a "must see" stop on the itinerary of many visitors to Paris. Why not spend a little more time and stay IN Versailles? Not at the palace itself…although plans
are
in the works for a luxury hotel inside the palace gates to open at some point. Until then, the next best thing is the
Trianon Palace, A Waldorf Astoria Hotel
right next door to the palace.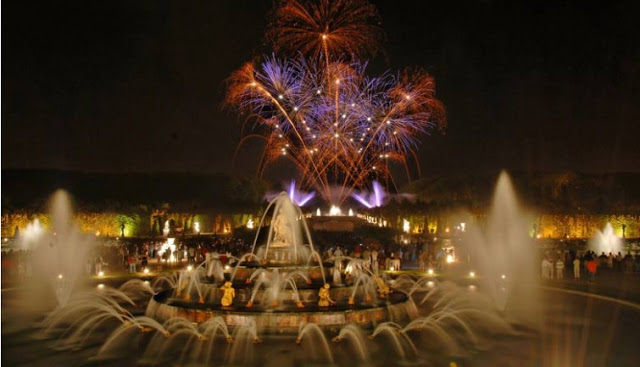 On Saturday evenings during the summer months all of the fountains are illuminated and there are spectacular fireworks in the gardens of Versailles. How amazing would it be to enjoy an evening at Versailles and then just stroll next door to your five star hotel, rather than having to head back to the city?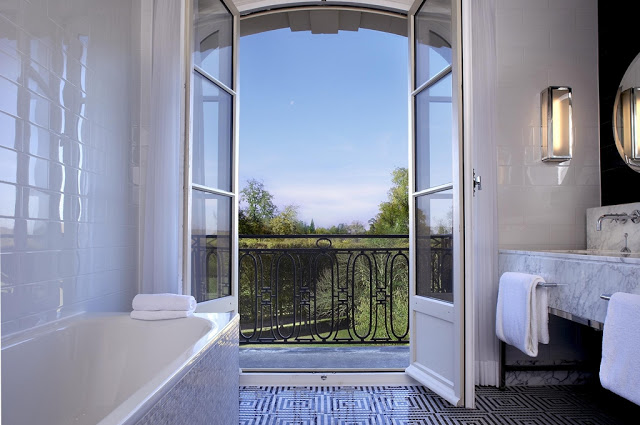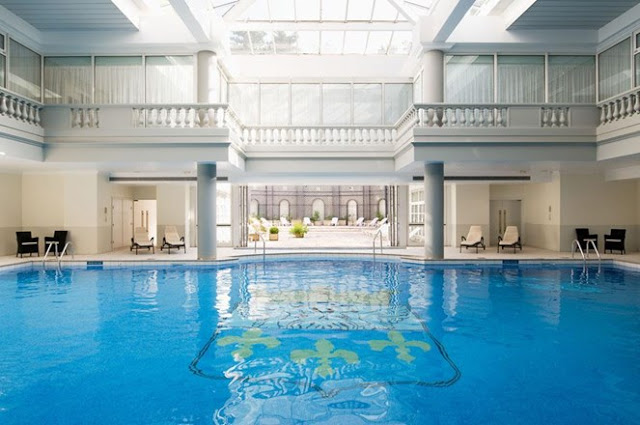 And if you have ever spent a long day exploring the grounds at Versailles, you can only imagine how welcoming it would be to unwind in their gorgeous indoor pool or at the Guerlain spa in the hotel.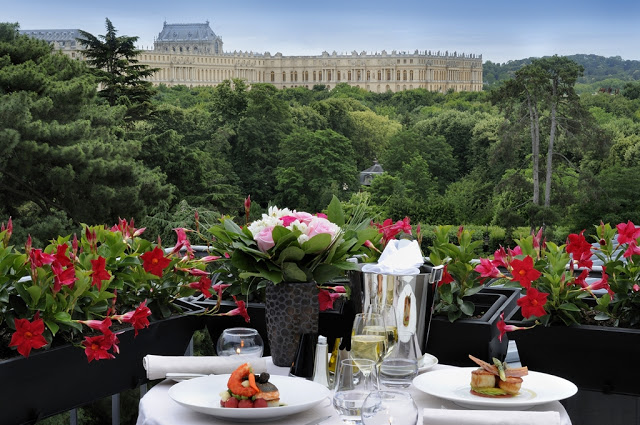 Imagine having this view at breakfast!
The Trianon Palace
is the first
Waldorf Astoria
property in France. The hotel restaurant is run by chef, Gordon Ramsay, who has garnered two Michelin stars here.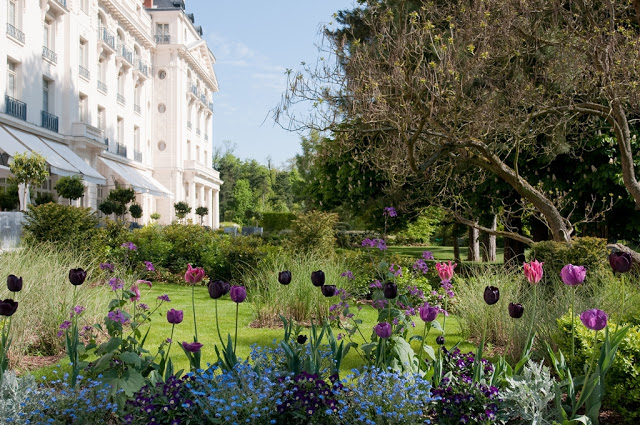 What hotel are you dreaming of this week?