Does anyone else feel like they are living in the tundra? We didn't get the "epic blizzard" they forecast but we are still solidly coated in the white stuff and, with temps expected to stay in the 20's for the foreseeable future, it won't be gone any time soon. Of course, my smart lucky readers who live in parts of the world NOT covered in snow probably dream of spending a few days inside the snow globe that is New England…personally, I dream of being anywhere warm.
Snuggling up by a crackling fire with a good book is the perfect way to spend a winter's day. How about being able to do that in your hotel room after a day of sightseeing? Any one of these gorgeous hotel rooms with working fireplaces will warm you right up!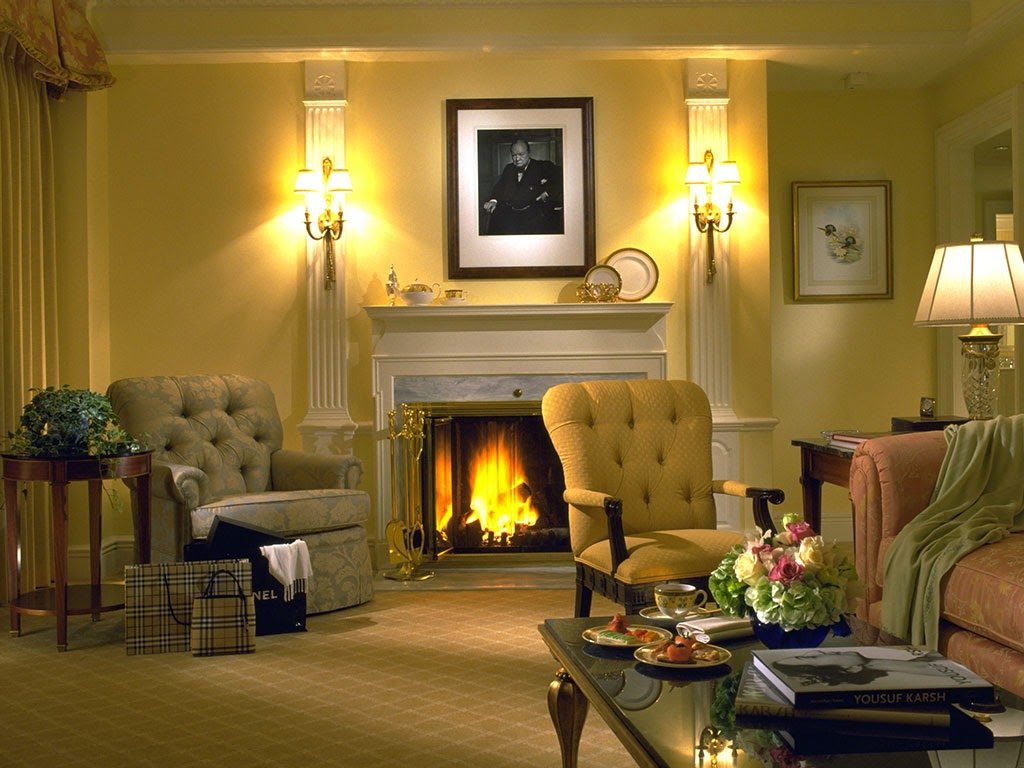 I have actually stayed in this exact suite at the
Taj Boston
(back when it was the Ritz Carlton Boston) and it is every bit as pretty as the picture. There is even a "fireplace butler" who will come and light your fire for you. For anyone braving the remains of the blizzard in Boston, this suite would be a great place to shake off the snow for a few days.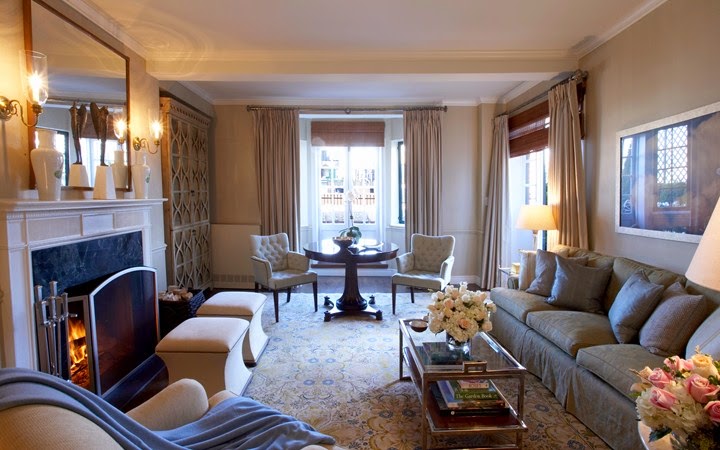 I had the opportunity to see this suite when I toured
The Lowell
in New York City in December. Seriously…I could move right in today. The Lowell is the only hotel in the city with wood burning fireplaces in their rooms – add their delicious afternoon tea in the Pembroke Room and I might never leave (other than to pop over to Madison Avenue a half a block away for a little retail therapy!)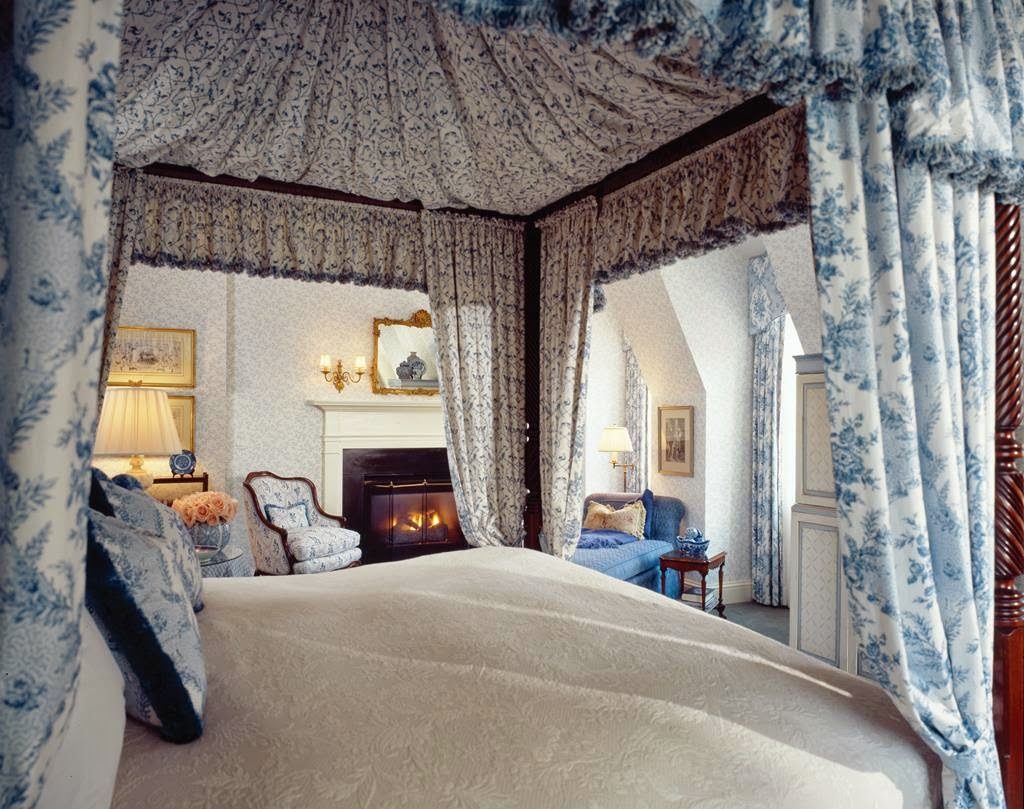 In this stunning room at
The Mayflower Grace
in Washington, Connecticut, the fireplace plays second fiddle to the glorious canopy bed. But sitting in that chaise by the fire with a good book would be pure heaven on a day like today!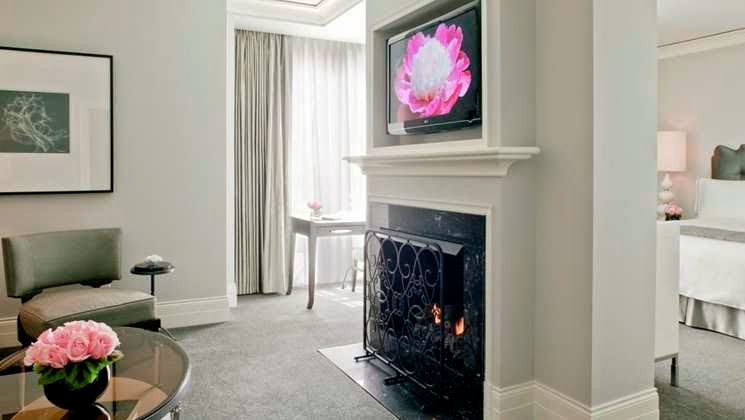 Chicagoans may have been spared this week's storm, but anyone who has ever spent a winter day in the windy city would appreciate returning to this lovely room with a fireplace at the
Waldorf Astoria Chicago
.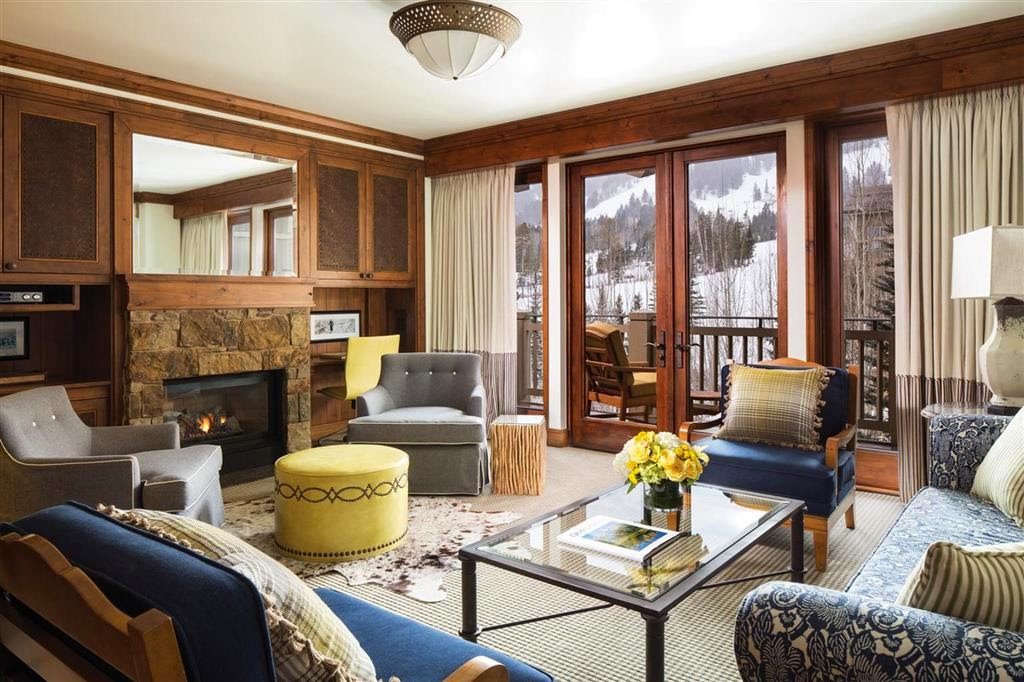 Playing in the snow is half the fun at the
Four Seasons Jackson Hole
, but relaxing in this suite by the fire afterwards with a nice glass of wine would be the perfect way to end a day on the mountain.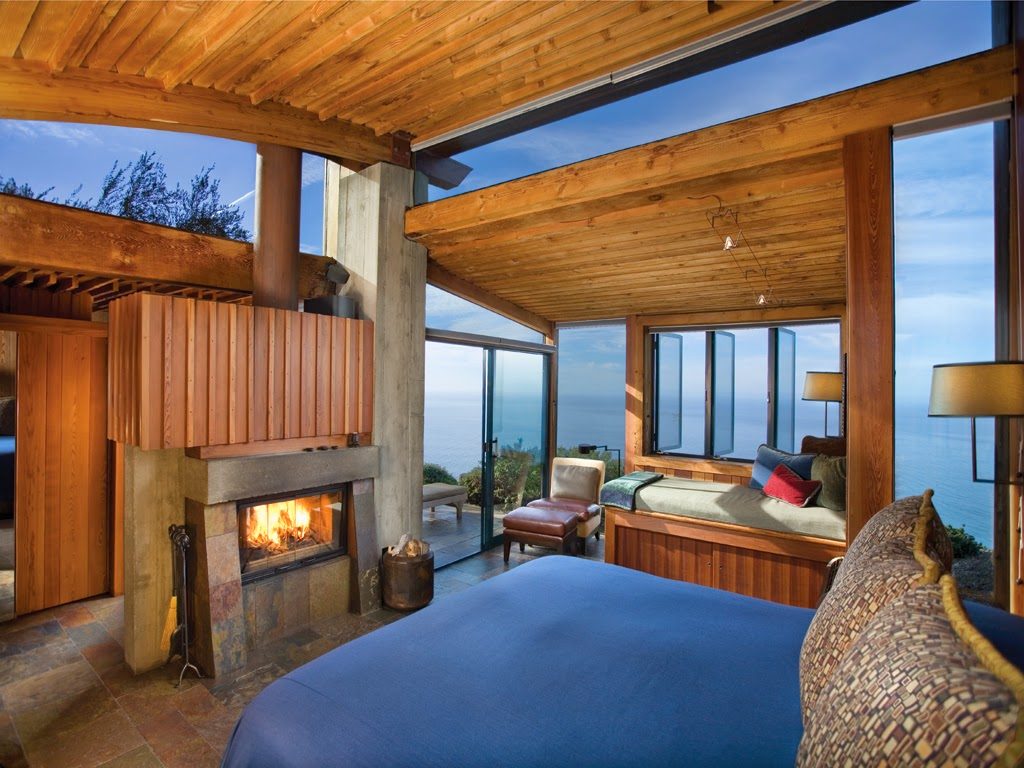 Ocean winds and fog can make even California feel a bit nippy…enjoy your fireside warmth with a view of the Pacific at Big Sur's
Post Ranch Inn
.
Is there anything better than sitting by a fire on a chilly evening? Yes! Sitting by the fire with room service!!
Stay warm, my friends!
xoxo