Do you dream of just packing up and moving to Paris?
I do…every…single…day!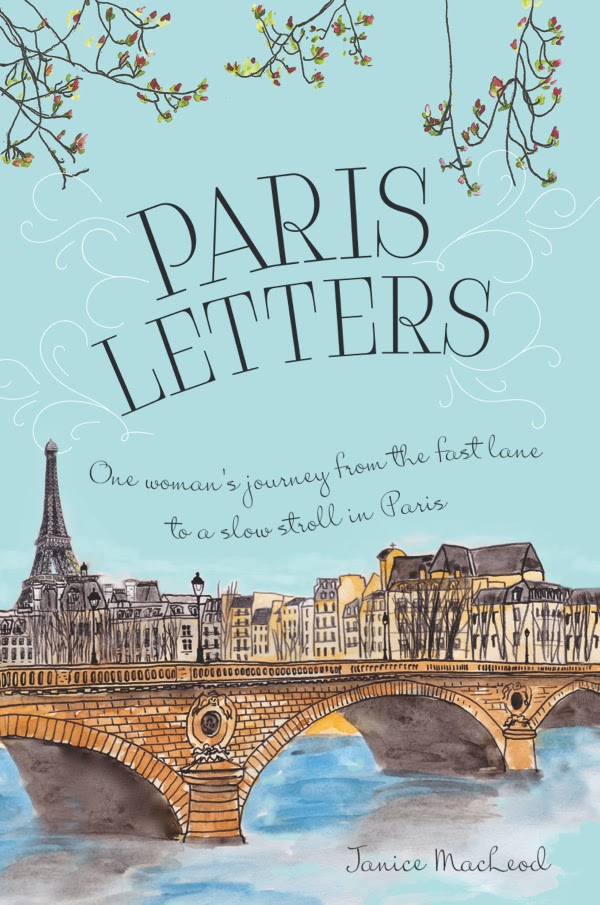 Author Janice MacLeod had the same dream…except she actually followed through on it! Her memoir
Paris Letters
was released yesterday and I am dying to sit down and devour it from cover to cover. Tell me this synopsis doesn't just draw you right in…
"How much money does it take to change your life?"
Unfulfilled at her job and unsuccessful in the dating department, Janice MacLeod doodled this question at her desk. Then she decided to make it a challenge.

Over the next few months, with a little math and a lot of determination, she saved up enough to buy two years of freedom in Europe.

But she had only been in Paris for a few days when she met a handsome butcher (with a striking resemblance to Daniel Craig)—and never went home again.

A love story in the vein of Almost French and Lunch in Paris, Paris Letters (February 4) is a joyful romp through the City of Light, and an inspiring look at what can happen when we dare to create the life we want.

Realizing that her Parisian love affair would be forever, MacLeod began her own business on Etsy, creating beautifully-illustrated letters from Paris inspired by artists like Percy Kelly and Beatrix Potter. She now paints and writes full-time, bringing beautiful things to subscribers around the world and reviving the lost art of letter-writing.
Check out the gorgeous illustrated letters she creates and sends from her home in Paris…how amazing are they?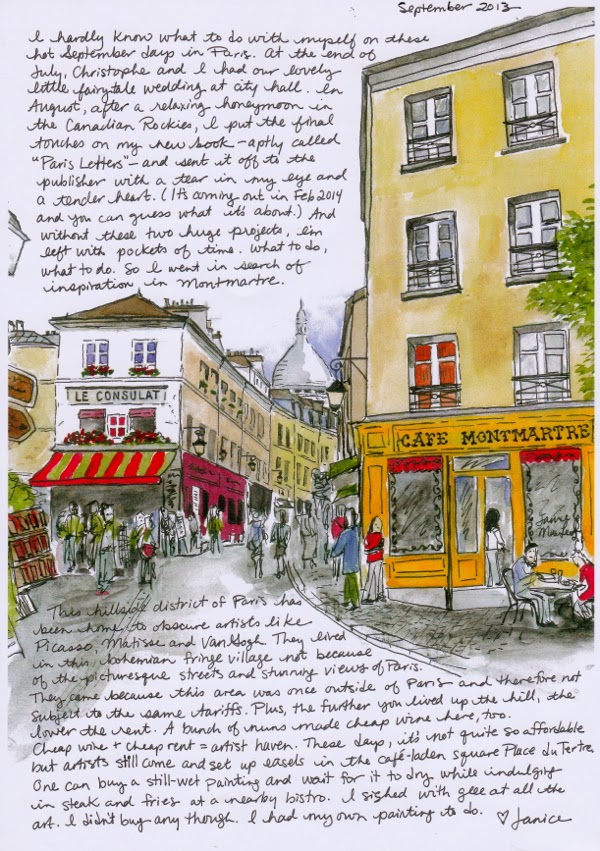 You can purchase them at
her etsy shop
– either one at a time or a monthly subscription of six or twelve letters. Wouldn't they look cool framed on a gallery wall?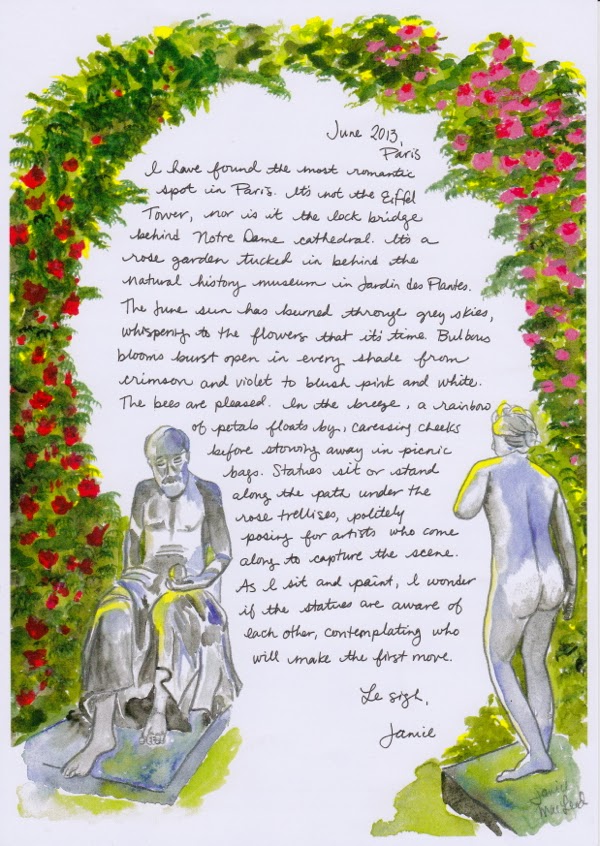 Now for the giveaway! As long as I am ordering a copy for myself, I figured why not have a giveaway and share this book with a lucky reader. And, once I discovered Janice's beautifully illustrated work, I decided to sweeten the pot a bit and also include one of Janice's illustrated letters from Paris as part of the giveaway.
So, here's the deal…to win a copy of this fabulous book AND an actual letter from Paris delivered via snail mail, just follow
You May Be Wandering
on
Bloglovin'
,
Facebook
,
Instagram
or
Google+
and leave me a comment below telling me where you follow (if you already follow just tell me that in the comment)…Earn extra entries for sharing this giveaway on your blog or Facebook page. It's that simple. I will select and announce the winner next Friday, Valentine's Day.
For even more chances to win Janice's work, go check out the giveaway going on at
Eat.Live.Travel.Write
, a lovely blog about food and travel (what could be better!) and my source for the above photos. Thank you, Mardi, for bringing Janice's book and letters to my attention! And, check out
Janice's blog
for a daily dose of life in Paris.
This is not a sponsored post or giveaway…it is just me sharing things I love with all of you dear friends!