Do you wear your "good" jewelry when you travel?
Many people will tell you to leave your valuable items at home when you hit the road. Call me crazy, but I beg to differ. Personally, I feel naked without my engagement and wedding rings, my nice watch and my gold bracelet. I wear them every day at home, so why shouldn't I wear them every day when I travel.
Here are a few simple tips for traveling with your baubles:
Insure it.
You should definitely insure your jewelry if you are wearing it every day. Most homeowner's policies allow you to add a rider for your jewelry which will cover replacement cost with no deductible no matter what happens to it (lost or stolen) when you are at home and traveling.
Do not travel with anything that cannot be replaced. Priceless heirloom jewels or the necklace you inherited from your Grandma are items you should leave at home.

Carry it in your purse when flying…NOT your carry-on bag. Sometimes you have to gate check your carry-on and you do not want anything valuable in there. Better yet, just wear your jewelry on the plane.
Use the hotel safe
…and if the hotel does not have a safe, then
leave anything valuable at home.
Carry proof of ownership
. If possible bring copies of sales receipts, appraisal certificates or
insurance papers as proof of ownership. In doing this, you will avoid
any potential problems with customs with regards to import taxes and
customs declarations.
Match your jewelry to the trip you are taking. If you are going to the Ritz Paris, by all means glam it up. Backpacking through Indonesia? You will probably want to leave most things at home.
Be culturally sensitive. If traveling in a country experiencing a struggling economy, you don't want to offend anyone or appear too flashy making yourself a target for thieves.
Common sense should always prevail...of course you are going to wear your fine jewelry in Paris, but when you spend the day at les puces, you may want to leave it behind in the safe. The same goes for the beach…you don't want your engagement ring to end up like the necklace in Titanic!
Now…on to the giveaway!!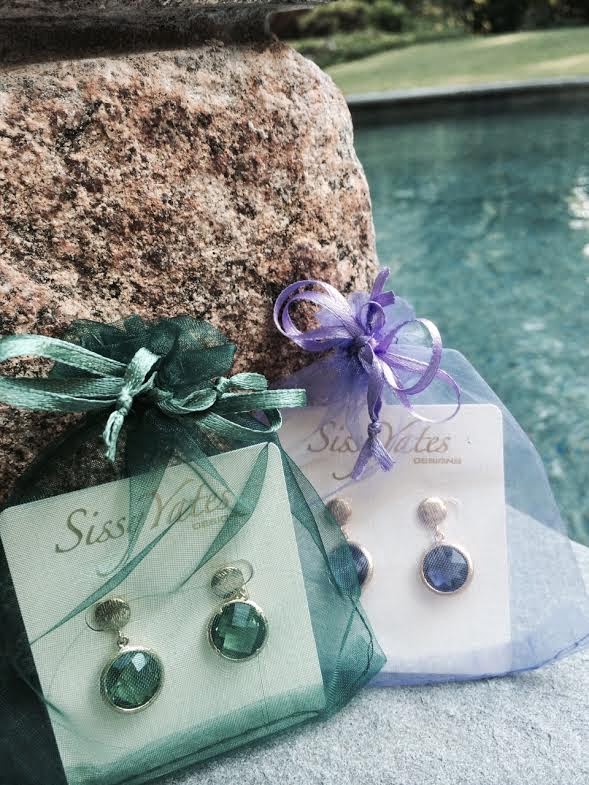 Since we are talking about bling today, I have two pairs of beautiful earrings from
Sissy Yates Designs to give to two lucky readers!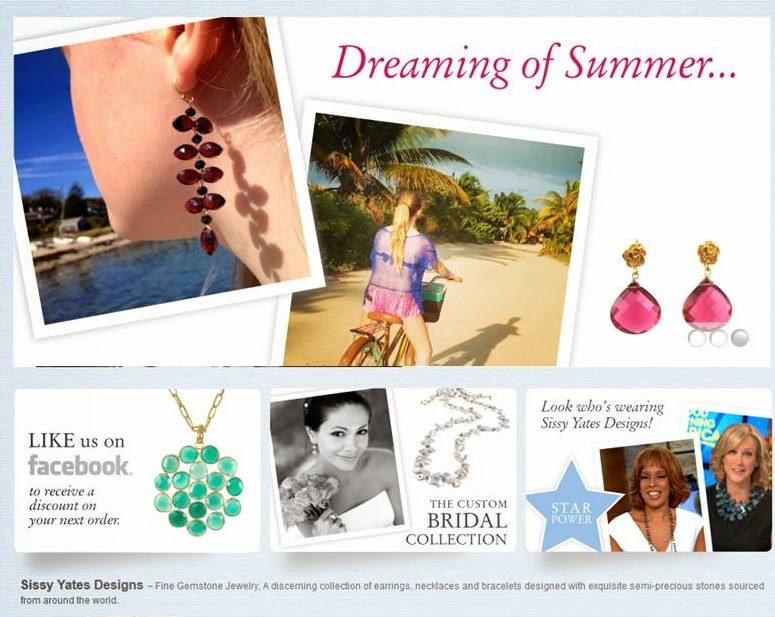 "Sissy Yates is a Washington DC based jewelry designer who features a unique collection of earrings,
necklaces and bracelets designed with exquisite semi-precious stones
sourced from around the world. Inspired by her work at the Metropolitan Museum of Art, and by
her childhood travels to the beaches of Cape Cod, the Caribbean,
Europe and Mexico, Sissy is fascinated with the rich colors and the
translucent qualities of rare stones. She incorporates these stones into her colorful designs, creating
versatile pieces that are equally suited to Washington power lunches
and casual New York City brunches."
AND, I might add, anything from Sissy's collection will add a gorgeous POP to your travel wardrobe!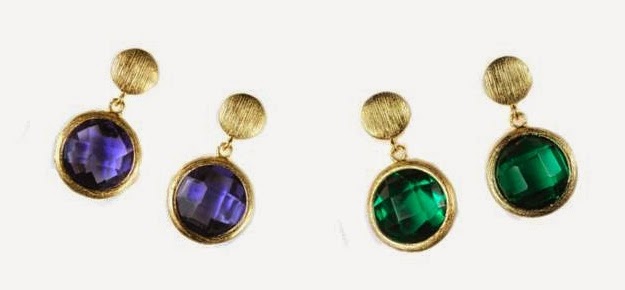 How would you like to win a pair of these stunning earrings? TWO winners will each receive a pair of earrings – one green and one purple. Just follow the instructions below to enter.
Giveaway ends July 25th. Good luck!!