Happy Friday! What is everyone up to this weekend?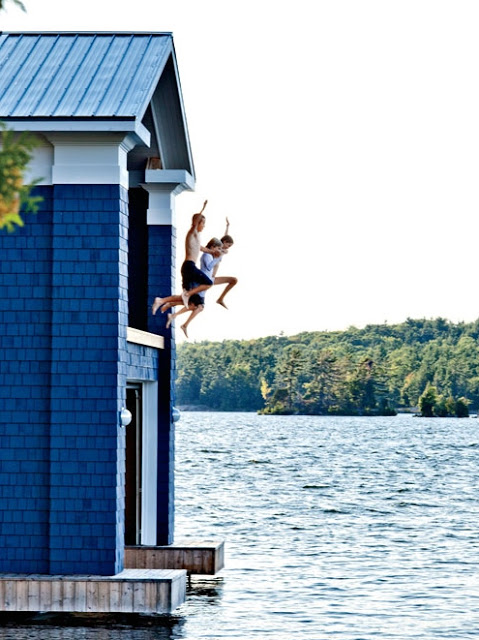 via
Our daughter, Caroline, is coming home tonight to spend her summer vacation with us. It may sound odd for someone who writes a travel blog, but we are excited about having a "stay-cation". Now that she is in the working world, Caroline only has a limited amount of time off to spend at home and she is thrilled to have over a week here. It is also very rare that she is home without one of her brothers here – she can't wait to be an only child for a week! We are planning to play tourist in the city, try out some new delicious looking recipes and spend some time just relaxing by the pool.
Recently, I have really enjoyed reading about my fellow bloggers' summer travels, so I thought it would be fun to take you along on a few virtual trips through their posts:

Escape to Terracina, Italy with Carin Olsson, who normally writes about living in everyone's favorite city for the Haven in Paris blog.
Suzanne of Privet and Holly writes eloquently about capturing Il Momento during a vacation back home with family.
The Fifty Rules of Vacation from Jenny at Dinner, A Love Story are simply perfect.
Travel back in time to
Colonial Virginia
with Tina from
The Enchanted Home
.
Experience summertime in Vail, Colorado with Jan from The French Tangerine.
Slim Paley's
Ode to a Grecian Yearn
will make you wish you could summer in Greece…but who doesn't wish that anyway?

~~~~~~~~~~~~~~~~~~~~~~
I am amazed at how many of you already have children heading back to school…I am definitely NOT ready for summer to end. I hope we still have a few more weeks to enjoy the sunshine.
Have a delightful weekend…wherever you may be wandering!