Since I will be on the road to DC as you read this and in honor of President's Day earlier this week, I thought you would enjoy this for today's Thirsty Thursday (you don't have to be a fan of our 44th President to appreciate a good home brew!)…

Did you know that Barack Obama is the first US President to brew beer at The White House?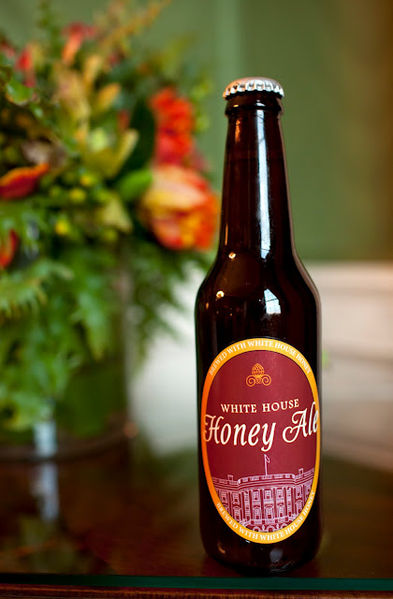 Photo via Wikipedia
According to the White House, "George Washington brewed beer and distilled whiskey at Mount Vernon and Thomas
Jefferson made wine but there's no evidence that any beer has been brewed in the
White House." Even more unique is that it is made with honey from beehives that are kept on the South Lawn of the White House.
The President served it on the campaign trail and also when he sat down and enjoyed a cold one with Medal of Honor recipient, Dakota Meyer.
This video goes behind the scenes in the White House kitchen showing how the beer is brewed:
Here are recipes for two of the home brews straight from the source: