I am excited to have another article in
Destinations Travel Magazine
this month, on handling emergencies while traveling abroad. Fittingly, this month is their Travel Planner issue so be sure to check it out!
Continuing with trip planning week, today's post is another oldie but goodie – tips on booking flights….
Planning the Perfect Trip – Part 2: Booking Flights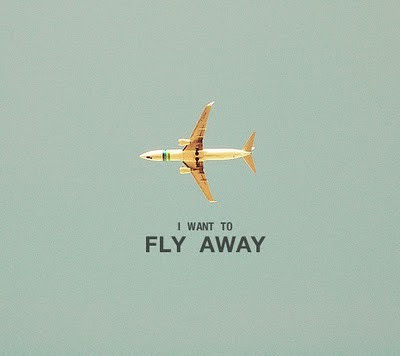 Booking airline flights can be tricky – the rates go up and down constantly. It seems as if you walk away to grab a snack without reserving a flight by the time you get back to your computer the fares have gone up! Here are a few tips to finding the best deals on flights, the best times to fly and which seats are best:
Research the airlines. Find out which airlines fly non-stop to where you are going and which airlines have the most reasonable fares on the days when you want to fly. Look at on time records and customer satisfaction surveys. It might be worth paying a little more for a better flying experience.
Research ALL the airports near where you are going. Before you book your flights do some research about your options in terms of airports – many cities have several airports and fares can vary based upon which airport you choose. Balance any fare differences with the difficulty in traveling to and from the various airports.
Decide on paying cash versus using miles/points – You will also want to research whether or not it makes sense to use frequent flier miles or points – this is a complicated topic that could take up this whole post, but the rule of thumb is if the cash price of the ticket is less than 1.5 cents per mile that you would need to redeem for the ticket, it makes more sense to pay cash. If it is more, you will want to consider the best use of your miles/points versus paying cash for the ticket. [Look for a much more extensive post on this later.]
It is worth it to pay a little more to fly non-stop, considering the hassle of switching planes and possibly missing connections
Travel on days that aren't as busy, if possible. Tuesdays, Wednesdays and Saturdays are the least expensive days to fly.
Buy when it's cheap – Some experts say that the best time to buy a ticket is on Tuesdays at 3:00pm; others say Wednesday afternoons.
Book early – Airfares can rise dramatically within 14 days of departure.
But not TOO early – don't buy your tickets more than 3 1/2 months before departure. Airlines do not being to actively "manage" their fares until three or four months before departure so you will end up paying too much.
Book as early as possibly when using miles – the earlier the better as the award seats are capacity controlled.
Book directly through the airline – Research fares through one of the large booking sites (Orbitz, Expedia, Kayak) but once you decide which airline you want to fly, book it directly through the airline. If you have difficulty with the flight, it will be easier to deal directly with the airline rather than having to go through a secondary booking site.
Choosing Seats –
Check out your flights on
Seatguru
before you choose your seat to make sure you are not picking a seat that doesn't recline or is undesirable for any reason.
Consider paying the premium for better seats – My experience has been that the little bit you pay for extra legroom is usually worth it. (Unless the extra legroom seat is in the center – that's NOT worth paying extra for!)
Book the aisle and window seat if there are two of you traveling. The center seats are the last ones to be chosen so there is a good chance it might remain open giving you an entire row. If someone is assigned the middle seat, you will make their day by offering them either the window or the aisle if you want to sit next to your traveling companion.
Request an upgrade even if you have no intention of taking it when you book your ticket, . When you arrive at the airport to check in, you can go to the Business or First Class counter to "see if your upgrade went through" and they will check you in there whether you upgrade or not. [Disclaimer – I haven't actually tried this one myself. Has any else tried it? I am very curious!]
Hopefully with these few tips, you will be able to book great flights that will make traveling stress free so you can start your vacation off on the right note.