Happy Thirsty Thursday!! On this dreary mid-January morning, how would you like to fly away to a tropical destination and lounge on the beach drinking umbrella drinks? Count me in!!
Here is your menu:
This is a photo taken from the wooden menu at The Ritz Carlton Cancun's Beach Bar which we "borrowed" on a trip a few years ago!!! If you are wondering about the prices, they are in Mexican Pesos.
What's your pleasure?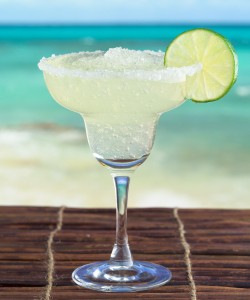 via Pinterest
There is nothing like a good Margarita while sitting on the beach in Mexico (or anywhere for that matter!). Here is the recipe for the classic Ritz Carlton Margarita:
1 3/4 cups Tequila Reposado
1/4-cup orange liqueur
3/4-cup water
3/4-cup Fresh lime juice
1 tablespoon lime zest, finely grated
2/3-cup sugar
For Rim of Glass
1/4-cup course sea salt
1 lime wedges per glass
Mix all ingredients in a blender with ice, except limes and salt. Spread the salt on a shallow dish, rub the rims of four margarita glasses with the cut side of a lime wedge, then dip each glass rim into the salt. Shake off the excess. Add margarita mixture to glass, garnish with a lime wedge and serve. Serves four.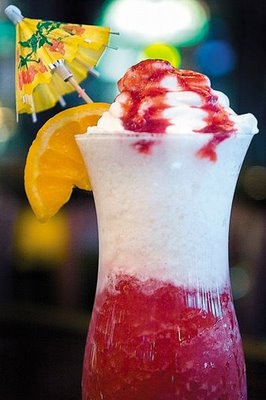 via Pinterest
Similar to the "CBG" on the above menu, this is called a "Miami Vice" – basically half Pina Colada and half Strawberry Daquiri.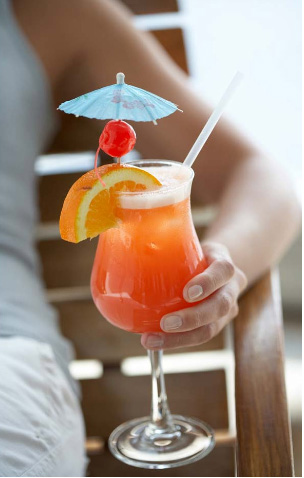 via Pinterest (credit to Francis Janish)
This is similar to the "Mayan Wave" on the menu above – a personal favorite of mine. A similar drink is called the "Bahama Mama" and the recipe can be found here.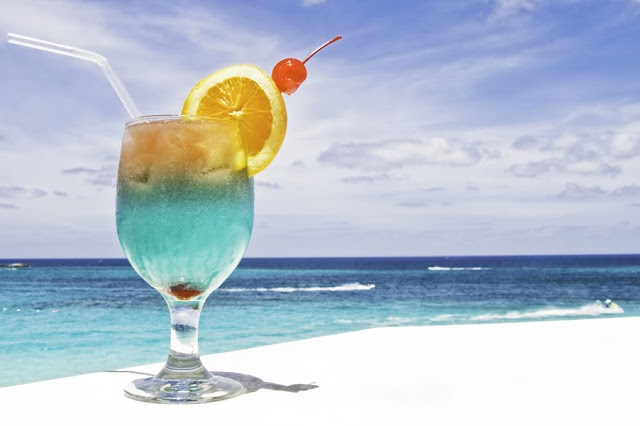 via Pinterest
The "Blue Lagoon" is made with blue curacao to give it what I call "the windex look". A recipe can be found here.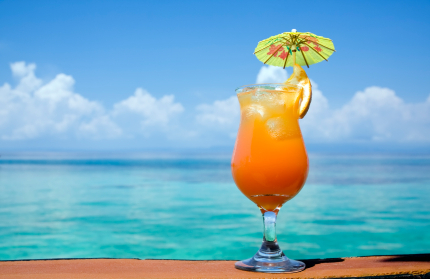 via Pinterest
My kids still remember when they were little and we went to Beaches in Turks and Caicos and they were allowed to order a "Boo Boo Special" (LONG before the days of Honey Boo Boo Child). The "Sunriser" mocktail above is similar – made with a combo of pineapple juice, orange juice with a splash of grenadine.
Anyone else ready to hop on the next flight south??