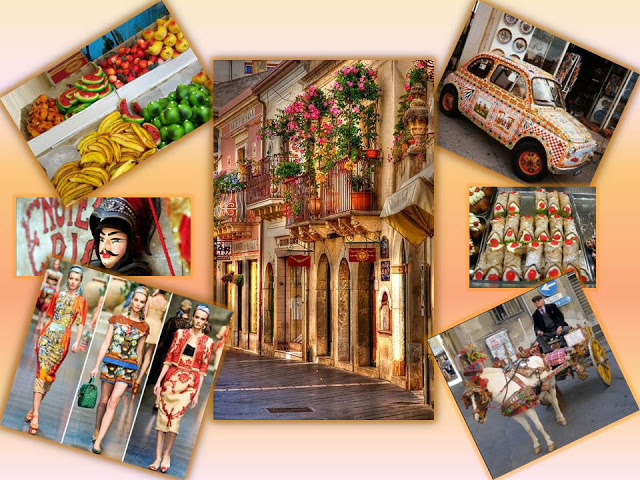 Often overlooked by tourists visiting Italy, Sicily has been the source of inspiration for such luminaries as Homer (much of The Odyssey was set there),Shakespeare (Much Ado About Nothing and The Winter's Tale were both set in Sicily) and Goethe, who wrote in his Italian Journey "To have seen Italy without having seen Sicily is to not have seen Italy at all, for in Sicily lies the key to everything."
Fashion designers
Dolce and Gabbana
created their entire Spring 2013 collection as an ode to Domenico Dolce's native Sicily.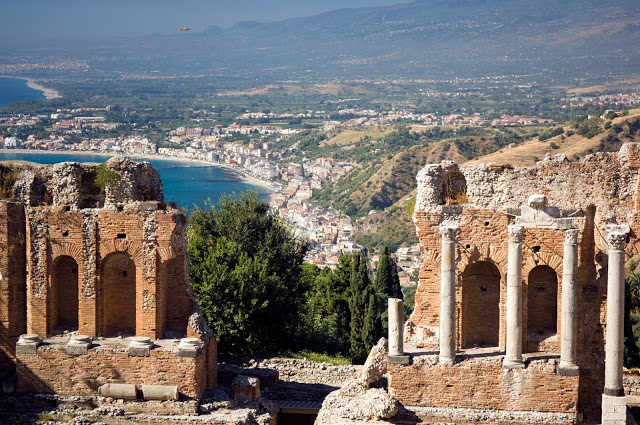 Ancient Greek Theater at Taormina via Fotopedia
Much of Sicily's historical significance is that of ancient Greece – some of the finest surviving Doric temples and theatres in the entire ancient Greek world are actually in Sicily. For a good overview of the most important sites to see in Sicily,
this guide from CN Traveler
is a good place to start.
After touring all the amazing sites in Sicily, a day of relaxation may be in order. With some of the most beautiful beaches in the world, it won't be hard to find a place to relax.
Known for their native citrus fruits, olives and almonds, the food in Italy is typical of most southern Italian cities, with an emphasis on seafood. Notable Sicilian specialties are
Cassata
, a ricotta based cake, and
Cannoli
, a ricotta filled pastry. The Sicilians are also known for their colorful Marzipan fruit that look almost real.
From it's sunny weather, gorgeous beaches and delicious food, to it's
five Unesco World Heritage Sites
, perhaps you should consider Sicily for your next adventure.