What is it about the crisp air of the fall that makes me want to take a road trip to a college town? Football, tailgates, wool sweaters, bonfires and falling leaves are all images that take me back to my college days. Having spent much of the last five years looking at schools for my three children, we have traveled to fifteen different states looking at countless campuses and college towns. It must be something about the environment of academia but almost all of them were places I enjoyed visiting and many are places I would recommend for a weekend trip whether or not you were visiting with a prospective student. Without claiming to be unbiased, my top five favorite college towns are: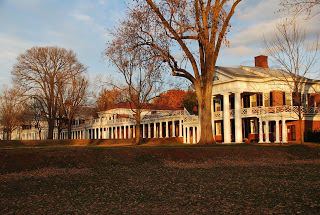 Photo of the University of Virginia by Fotopedia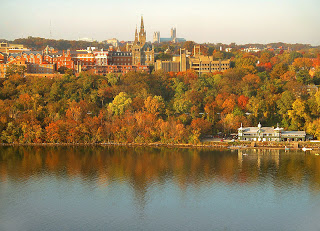 Photo of Georgetown University via Wikimedia Commons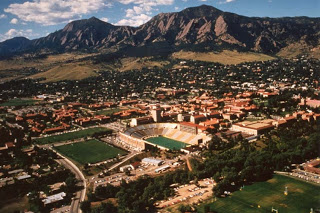 Photo of University of Colorado, Boulder via Google Images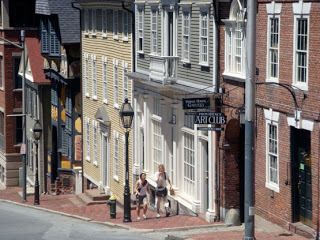 Photo of Providence via Google Images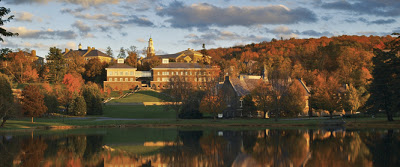 Photo via Colgate University
5) Hamilton, New York – Colgate University is located in Hamilton, which is a very small town with not a whole lot going on beyond the University. I admit complete bias here as my daughter graduated from Colgate in 2011. While she was there, I spent many wonderful fall weekends exploring the area around Colgate, so it would be crazy for me not to include it in my list of best college towns. Hamilton is a quaint little town with probably the prettiest college campus in the country as it's centerpiece. Because of Colgate's presence in Hamilton there is a lot more going on than in most small rural towns. What other town of 3,500 residents can say they had Bill Clinton speak there one year and the Dalai Lama the next? The Picker Art Gallery at Colgate and The Palace Theater performing arts center are two other cultural attractions in town. In my opinion, the Central New York region is extremely underrated and is often passed over amidst all the other attractions in New York State. It is a beautiful area offering many cultural activities and gorgeous scenery. Not too far from Hamilton is the Earlville Opera House, the antiques shopping of Madison, historic Cazenovia and Cooperstown, with the Baseball Hall of Fame and the Fenimore Art Museum. In Hamilton, stay at The Colgate Inn, which has been recently renovated, or a little B&B called The Guest House at Weathervane Farm, which is truly lovely. Book way ahead if you will be there for family weekend, reunions or graduation. Go to Rusch's for lunch or the Hamilton Inn for dinner. Be sure to stop in to Swank for fun and eclectic home decor and accessories.
Edit – Here are some top college towns in Europe.