How often do you return from a vacation with countless photos of sights and scenery but not one of your family or fellow traveling companions? Book a session with
Flytographer
, a service for hiring photographers in over 100 cities around the world, and capture those priceless memories forever. Flytographer is perfect for families, honeymooners or anyone who wants wonderful memories of a special trip.
Your "flytographer" will accompany you while you go about your sightseeing…just imagine a friend tagging along and taking photos…it is that easy!
It is easy to find and book a Flytographer online, but recently they began partnering with travel advisors so we can offer their services to our clients. What a great idea! I am going to start mentioning it to all of my clients before they take a special trip.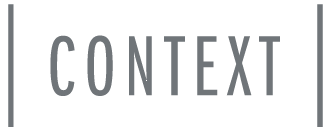 Flytographer has also recently partnered with another of my favorite travel resources –
Context Travel
– a fabulous company offering scholarly walking tours all over the world (which I cannot recommend enough). Now, in three European destinations (Amsterdam, Berlin and Prague) you can combine one of Context's amazing walking tours with a session with a Flytographer.
I
first heard about Flytographer from my friend, client and fellow
blogger, Elizabeth from
Pretty Pink Tulips
. You can always count on
Elizabeth to be the first to find the latest and greatest of
anything – no surprise she was the alert me to Flytographer!
Here
is her post about her experience with Flytographer on her
trip to Italy last summer – and, as is often the case, her pictures
speak louder than words.
Aren't your memories your best souvenirs? Capture them forever with
Flytographer
!