After yesterday's big announcement (if you missed it, here it is), I wanted to outline the many benefits of using a travel advisor, and in particular one affiliated with Virtuoso, when making arrangements for your next trip.
You are clearly more than capable of going online and making all your own travel arrangements. However, there are many subtle nuances and details, of which you may not be aware, that can turn an ordinary trip into a truly spectacular experience. So the next time you think about planning a trip , whether for your next family beach vacation, a special anniversary escape or a girls' weekend getaway, consider these reasons to use a Virtuoso travel professional to kick your vacation up a notch.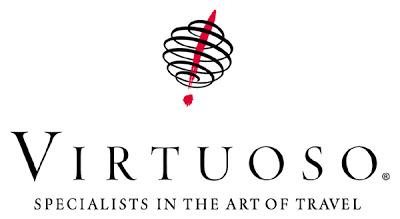 Your time is valuable…instead of wading through the crazy amounts of information available to you, let your travel advisor do it for you. Planning travel is their passion and no detail is too small. They have limitless resources available to them making it easy to recommend a great hotel, the latest restaurants, ways to skip the lines in popular tourist attractions, or reliable airport transfers, all without you having to wade through 11,231 TripAdvisor reviews.
Details, Details, Details….all the little things that you need to organize when planning a big trip, such as Visa requirements, baggage restrictions, how to get to and from the airport, restaurant reservations, private tours and unique experiences, can be arranged by your Virtuoso travel advisor through their network of sources worldwide, which makes for one (or ten) less things for YOU to worry about.
When you reach your destination, Virtuoso has countless resources on the ground to make your trip exactly what you desire – they know the best tour providers who can arrange for your dreams to come true. A scavenger hunt at the Louvre, tickets to a sold out sporting event or show, or dinner at a restaurant where reservations book up months in advance? All in a day's work for your Virtuoso travel advisor.
Your travel advisor will act as your advocate in case of any problem that may arise while you are traveling.
For those of you who love to cruise, Virtuoso's luxury cruise amenities through their Voyager Club are hard to beat. They include personal on-board hosts, VIP cocktail receptions, private shore excursions, shipboard credits and more.
In most cases, your Virtuoso travel advisor will get you exactly the same rates you will get when booking yourself (with all the above added benefits). Your Virtuoso travel advisor will also have access to many exclusive insider specials that may actually save you money. Sure, there are times you might get a better deal through a online booking site, but you will quickly discover that you often get what you pay for, and you may be treated accordingly.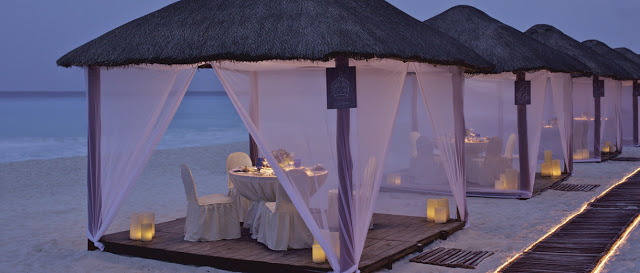 via Ritz Carlton Cancun
If you are staying at one of the over 900 luxury Virtuoso properties (go here for a guide to all of their properties), by booking through Virtuoso you will receive added amenities such as an upgrade upon arrival, daily breakfast and a special amenity during your stay (such as a $100 credit or spa treatment).
Who doesn't love to be treated like a VIP when they travel? When you use a Virtuoso travel advisor, the hotel (even if it is not a Virtuoso property) is well aware that you are part of the wide Virtuoso network and will treat you accordingly. Your travel advisor always will contact the reservations manager in advance of your arrival to make sure you are well taken care of.
Finally, the most important reason, in my opinion, to plan your vacations using a travel advisor isn't just the time you will save, or that you will be treated like a VIP everywhere you go, but that your travel advisor will take the time to get to know you personally and will tailor your vacation to your specific desires from the earliest planning stages to a follow up discussion when you return. You will be dealing with an actual person from start to finish not just a anonymous voice on the phone, or another computer over the internet.

Your most valuable resource is your time…you have limited time in your life for traveling. Make the most of it by letting a Virtuoso travel professional turn your next trip into the vacation of a lifetime.