Before I begin taking you around the world sharing some of my favorite "discoveries" from Virtuoso Travel Week, I wanted to tell you a bit more about my actual trip to Las Vegas for the conference…
I should have known it was going to be a good trip when our flight to Vegas was entirely full, with the exception of just one seat – the one between me and my husband!
Everyone has their own opinion about Vegas…most fall firmly into either the "love it" or "hate it" camp. It is truly like Disney World for adults. I especially enjoy going to Vegas if I am fortunate enough to stay at the
Bellagio
. Lucky for me, the entire conference took place at the Bellagio…and for the most part, I never left the grounds of property the whole time I was there!
Even better…this was the view from our room: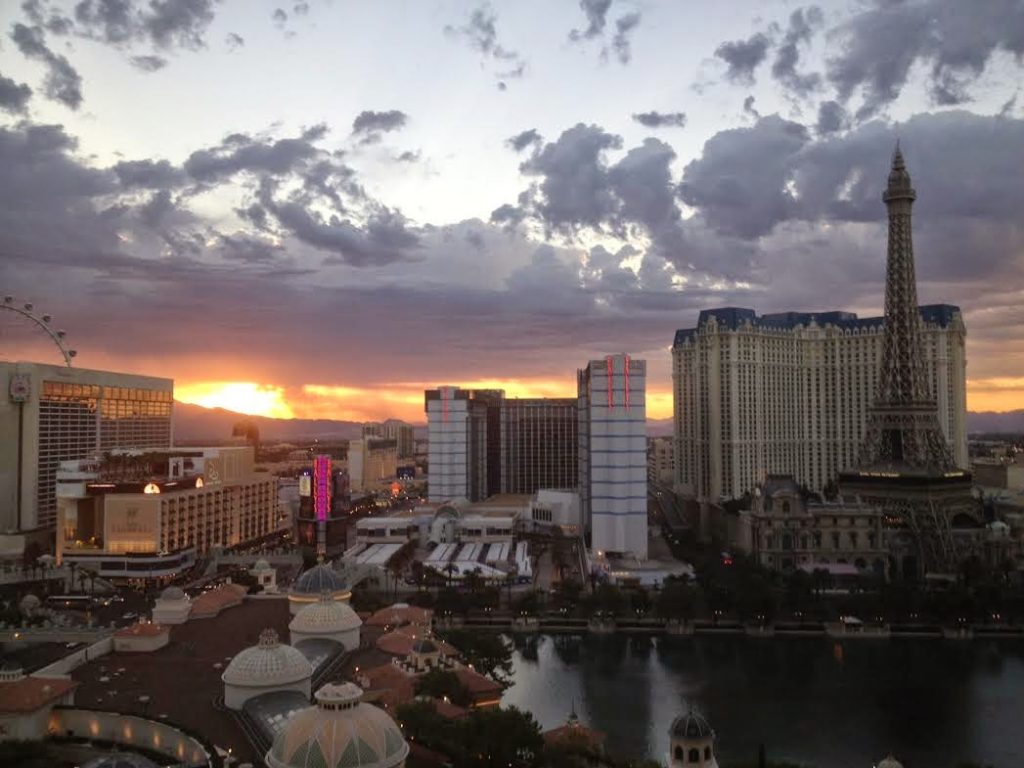 (Taken with my iPhone)
Most of my days began as the sun was rising…and by the time the day's events were over, I didn't want to do much other than lay in bed and watch those glorious fountains "dance" every 15 minutes.
The staff at Bellagio went above and beyond…it is mind boggling to me that they served breakfast and lunch every day to over 4,000 people and nailed it every time. Additionally, there were hundreds of smaller events at every venue throughout the Bellagio all week long – each one more luxurious than the last. AND, they hosted three gala dinners and an over the top kick off reception – all while maintaining five star service. Well done, Bellagio!!
Several highlights of my week: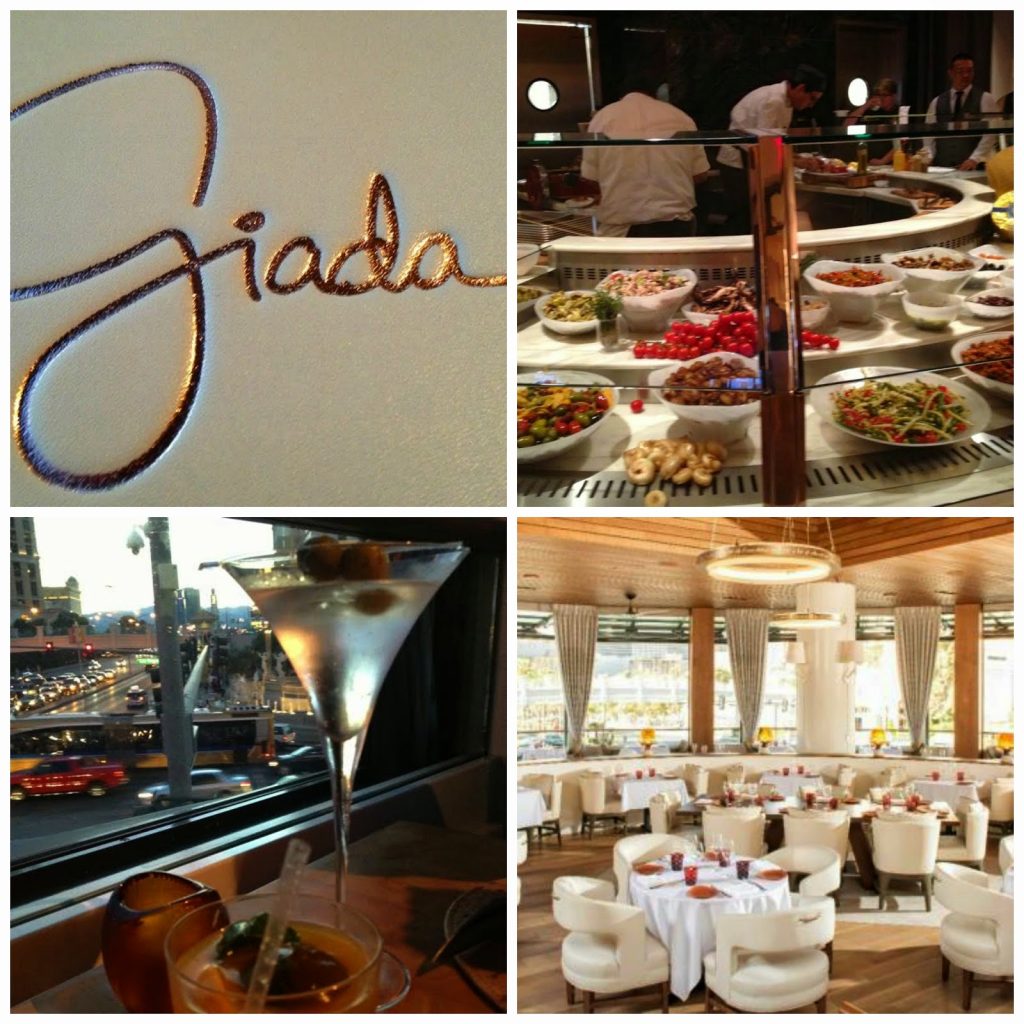 Dinner at
Giada's new restaurant at The Cromwell
…It is hard to go wrong when you start with a cocktail called "The Destroyer" and lobster arancini. We had a perfect table by the window, the service was fantastic and so was the food! (If you happened to see the negative review in the NY Times last week, it makes no sense to me…it sounded like they were talking about a completely different restaurant.)
Hearing the esteemed travel writer
Pico Iyer
speak on "Why We Travel", and world renowned oceanographer,
Jean Michel Cousteau
, share his love of the oceans (look for posts on both of these remarkable men in the future.)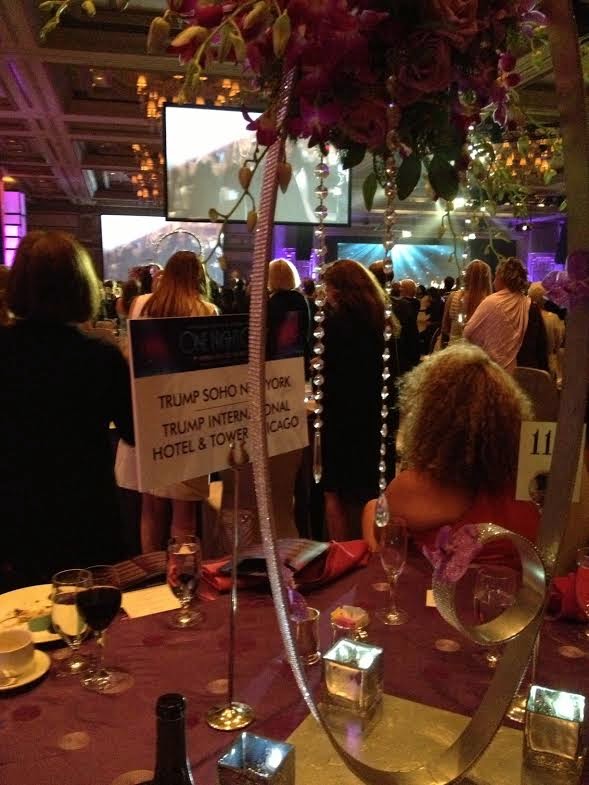 Getting to know several of my colleagues at
Singer Travel
better – thank you to Barbara, Lynn and Helene for helping me navigate my first Travel Week!
And most of all, immersing myself daily in the finest hotel properties and tour providers in the world – I was like a child opening gifts on Christmas morning, falling in love with each one more than the last – I must have said "I want to go there!" fifty times a day!
Fasten your seat belts…Over the next week or so, I am going to take you on a virtual trip around the world showcasing a few places that really had that extra "wow" factor…The first stop on our world tour will be Africa!!