I am "on the road" for one more day, so I am pulling another favorite post from my archives.
Enjoy a short virtual escape to the south of France to see the famous lavender fields while I am traveling home after a lovely vacation in Florida!
If you are like me and this is at the top of your bucket list, it is not too late to plan a real trip to see the lavender fields this year!
~~~~~~~~~~~~~~~~~~~~~~~~~~~~~~~~~~~~~~~~~~~~~~~~
"Lavender is the soul of Provence"
–Jean Giono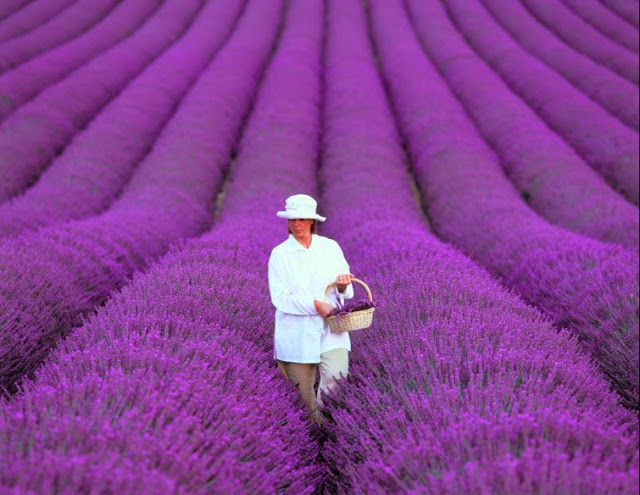 via

If you are thinking of visiting Provence, you may want to try to go when the lavender, also known as "blue gold", is blooming in late June through early August.


Not only will you have the opportunity to see the breathtaking fields of lavender that bloom all over Provence, you may also be able to visit one of the many lavender festivals that happen every summer in the region. Several of the biggest festivals are in Sault, Dignes and Valres and are held in August.
There are quite a few tour operators in Avignon and Aix-en-Provence which organize day trips to visit the lavender fields and surrounding sights. But, if you are interested in staying in the heart of lavender country, check out these two luxurious hotels and spas that are both nearby many lavender fields:
And, finally, here a few recipes that include fresh lavender:
After all of this, I think I need to go find a lavender plant for my kitchen so I can close my eyes and dream I am in Provence every time I smell it!!