As our plane touched down at the Los Angeles airport, my first thought was "Why on earth don't we live HERE?"…a sentiment I would express many times over the next nine days. From the moment we stepped off the plane to the moment we boarded it once again to fly home, the sun shone in that quintessentially California way. I didn't realize just how much I needed a vacation until I was there. It felt so good to be outside as much as possible – just soaking up the sun and breathing the fresh ocean air.
My iphone camera didn't take the best photos (I am blaming the bright California sunshine, although it is probably more likely operator error). Here are some photos of the Montage Beverly Hills…some are mine, some are from other sources, but you will get the idea of just how fabulous it is…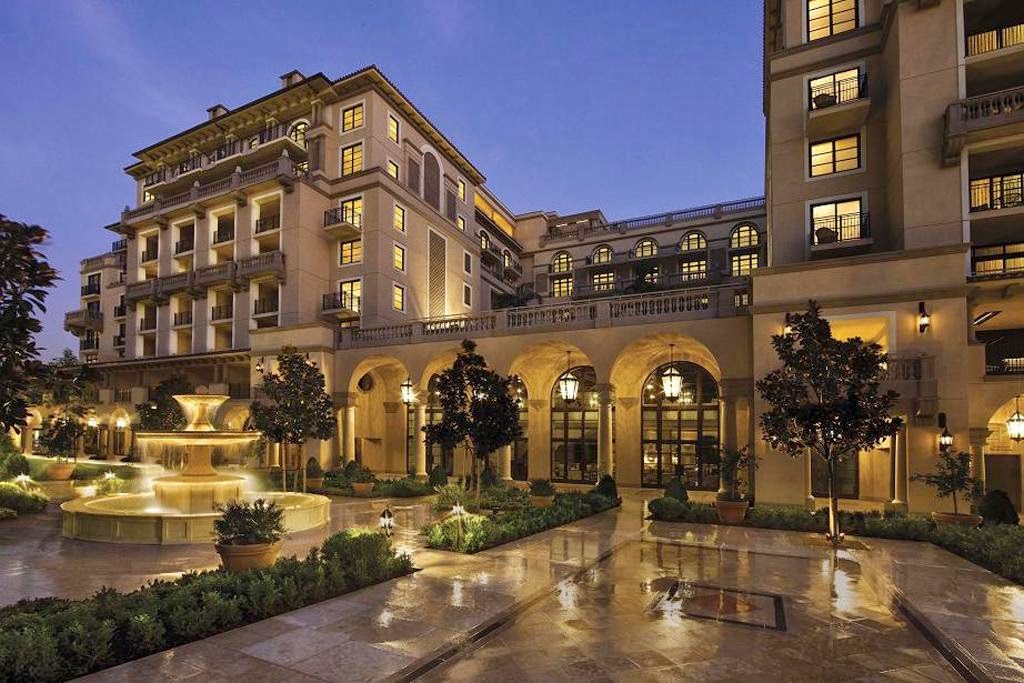 The Montage Beverly Hills
via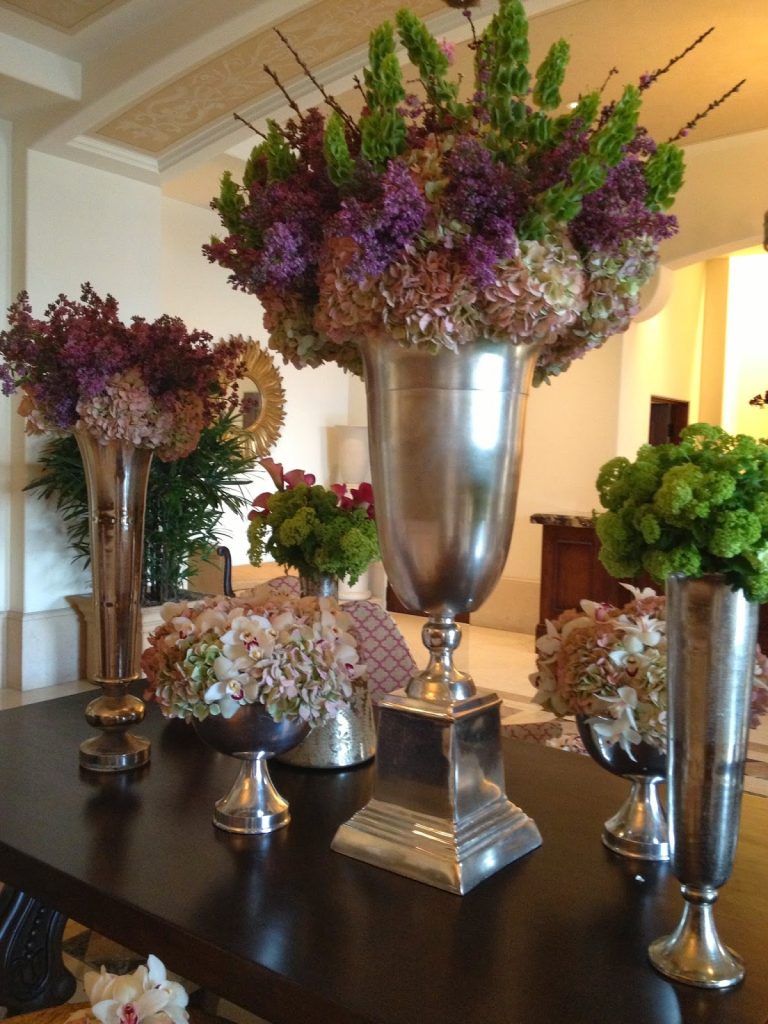 Gorgeous flowers in the lobby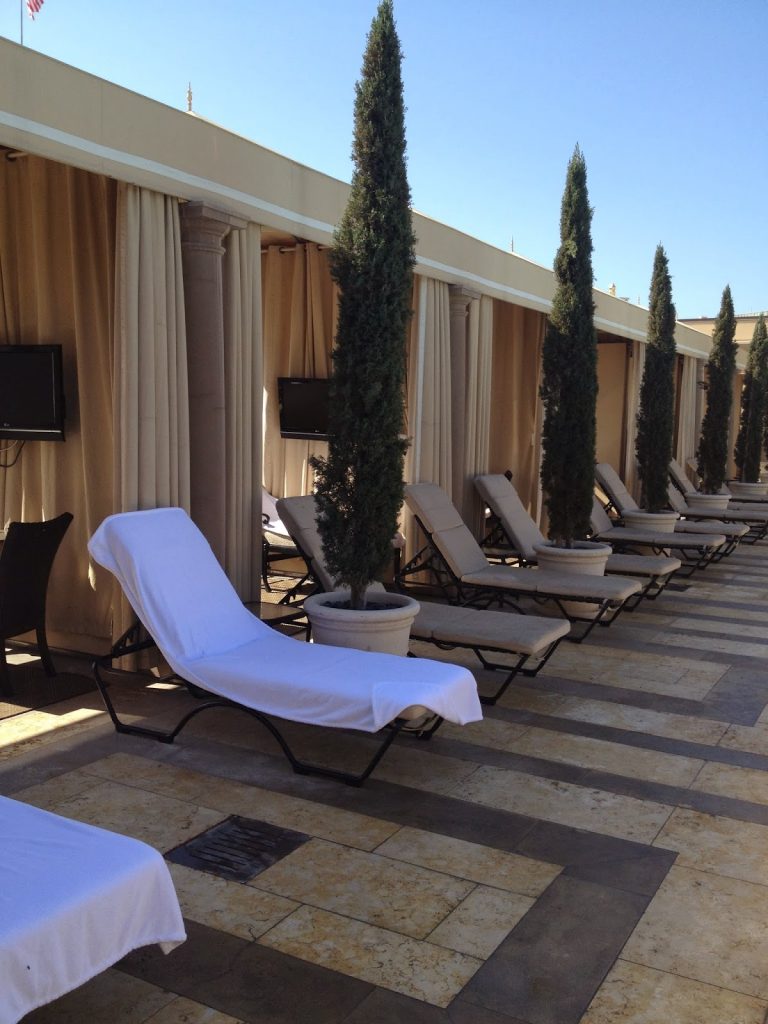 Pool Cabanas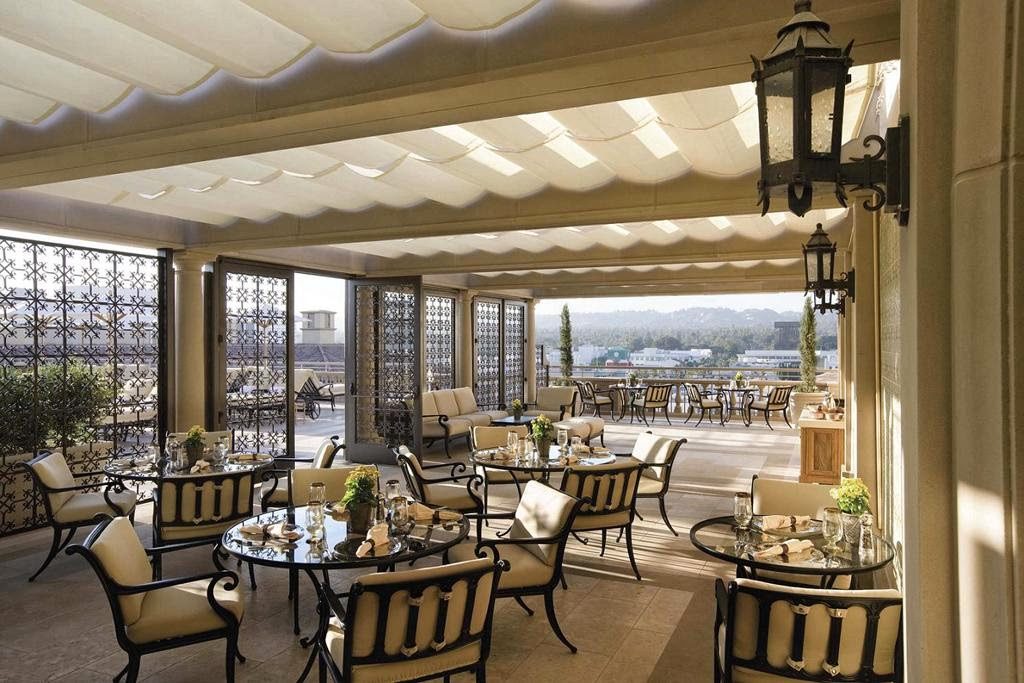 The rooftop bar and restaurant
via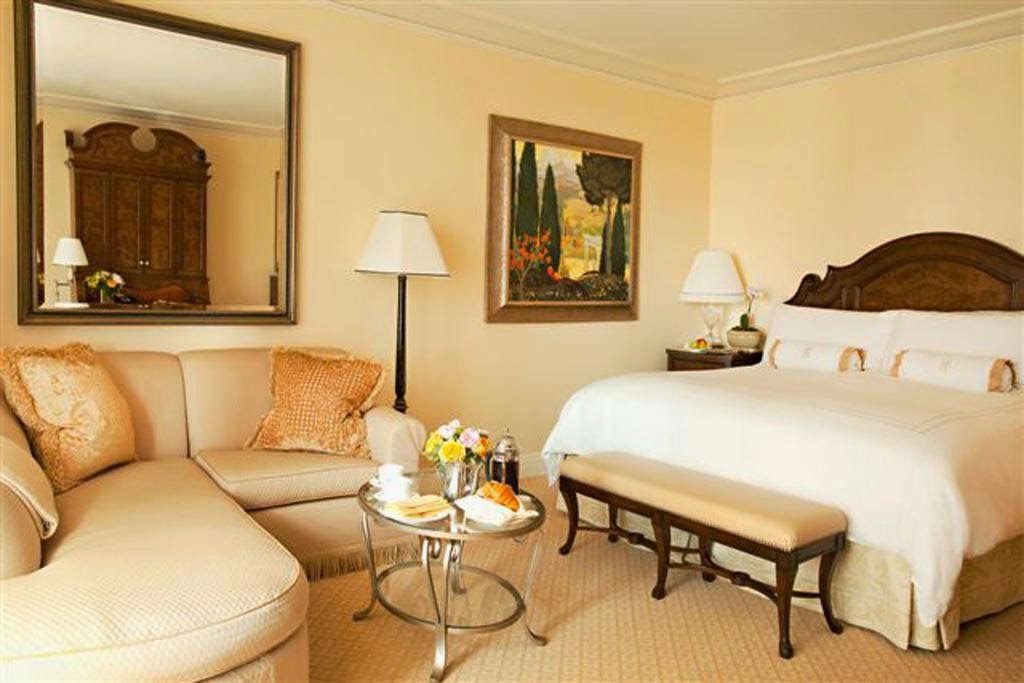 This is the exact room we had…a superior room is 500 sf of luxury!
via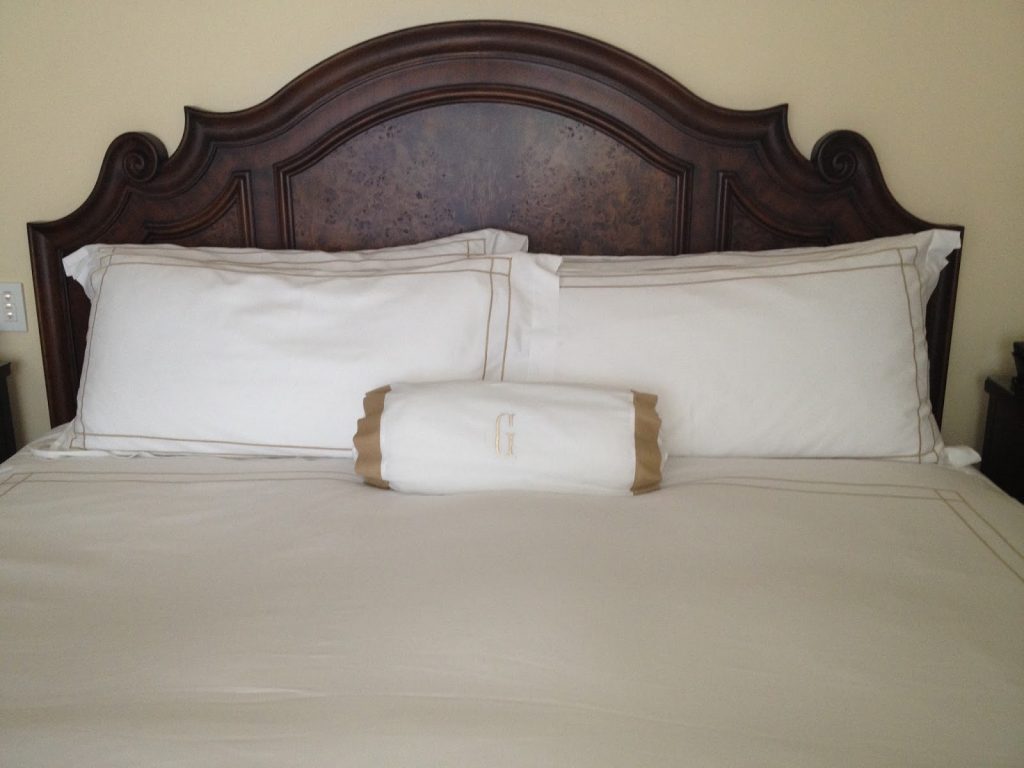 Nice touch…pillow monogrammed with our initial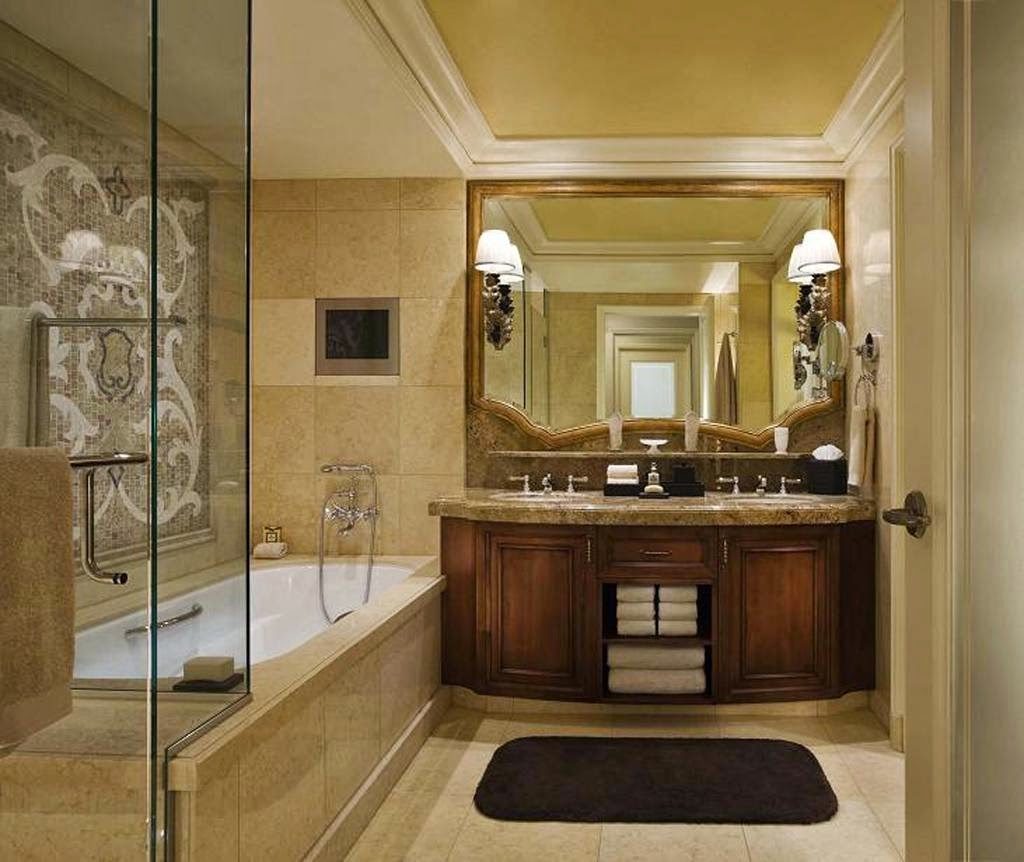 This is the exact bathroom we had (in a superior room)
via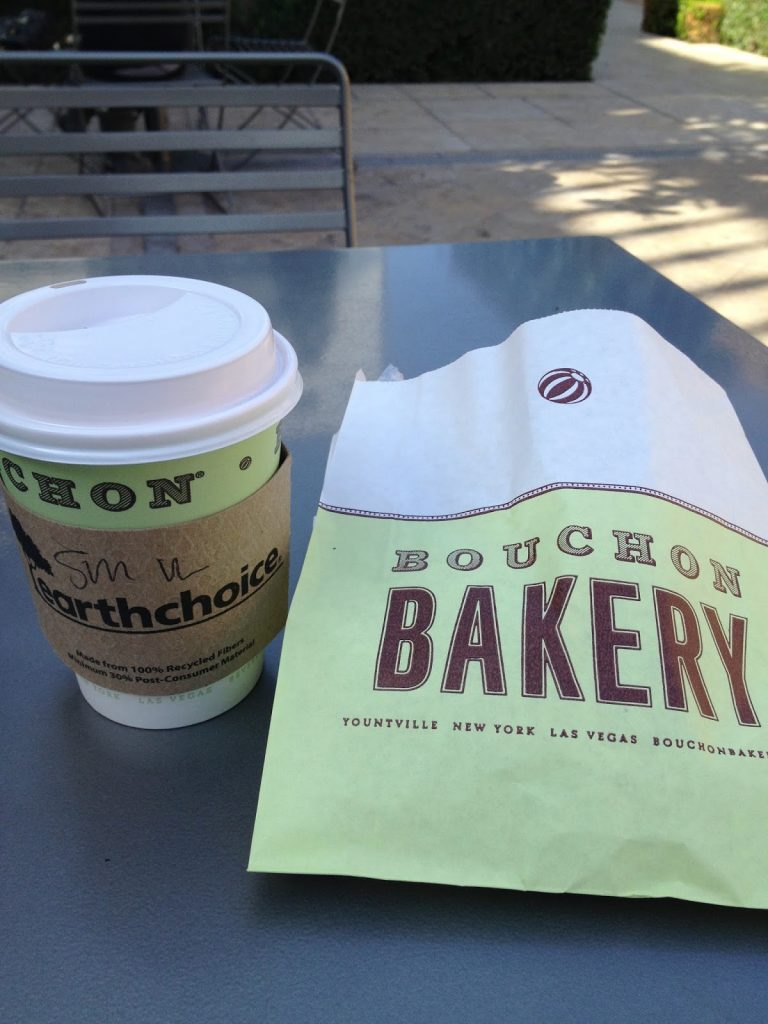 Delicious coffee and croissant at Bouchon Bakery across the courtyard from the hotel.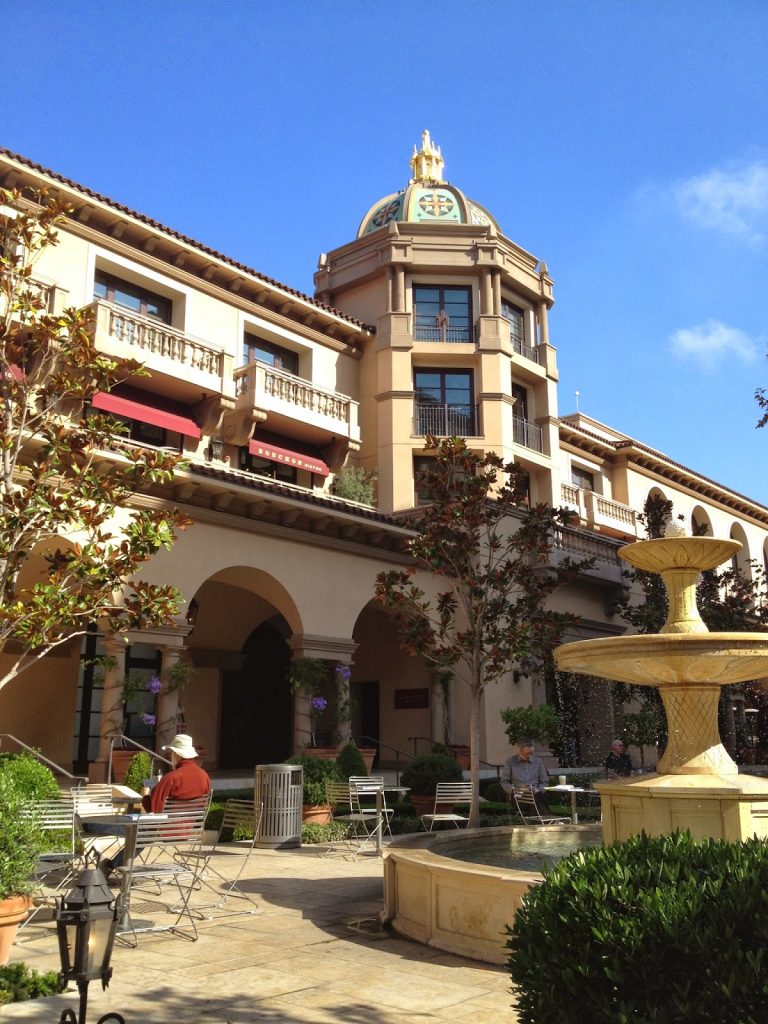 Beverly Hills Canon Gardens between the hotel and Bouchon…a pristine little park where we enjoyed our coffee and croissants.