Even though I did manage a short trip to Florida last week, the temperature down there never reached sixty degrees and we barely saw the sun. It didn't matter to me because I was down there to spend time with my family, but I can honestly say that I am completely OVER winter and February, traditionally the coldest month of the year here, hasn't even arrived yet.
Today, as the thermometer struggles to break out of the teens, I can only dream of being some place hot and sunny sitting on the beach in a cabana drinking a margarita.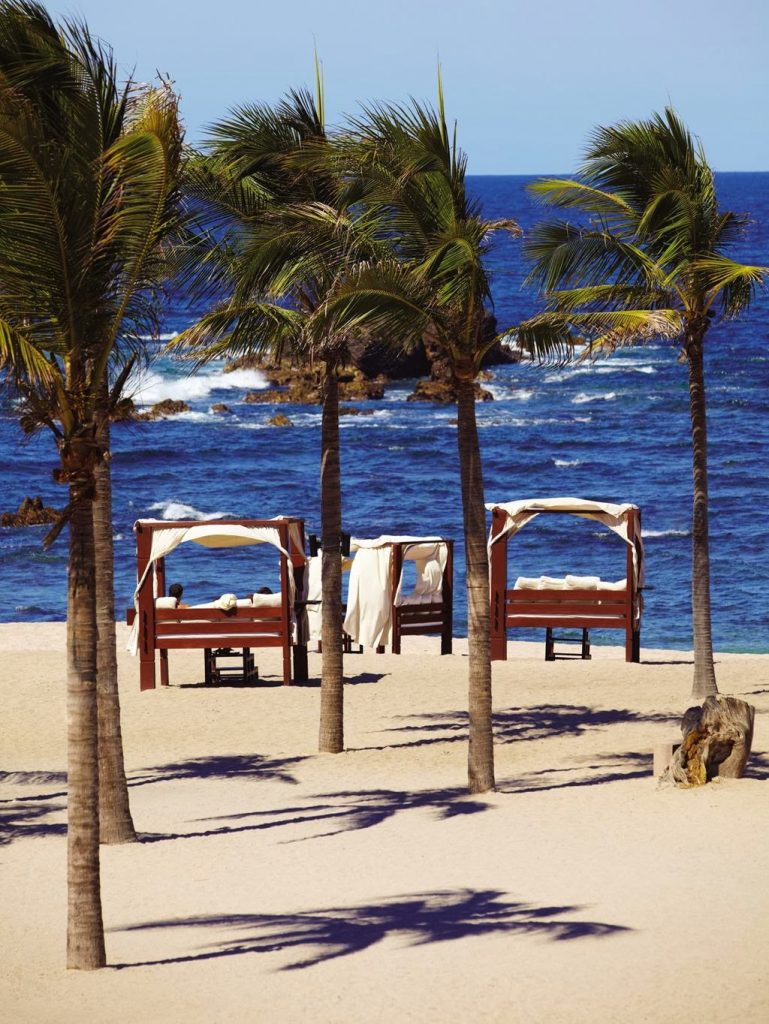 So…how about we take a little virtual escape to the Four Seasons Punta Mita in Mexico?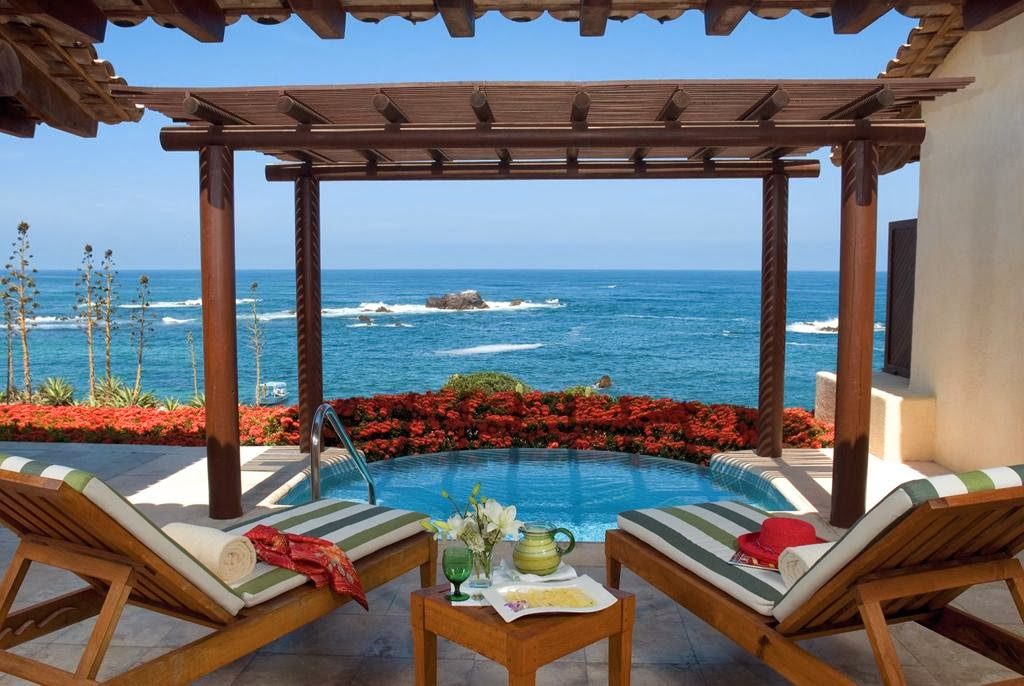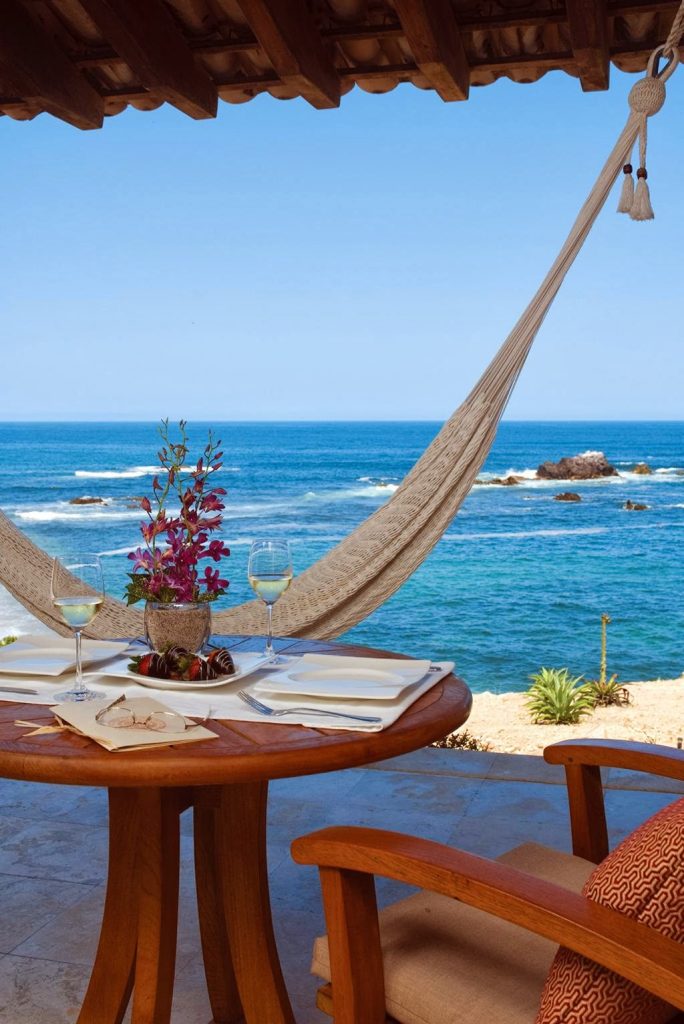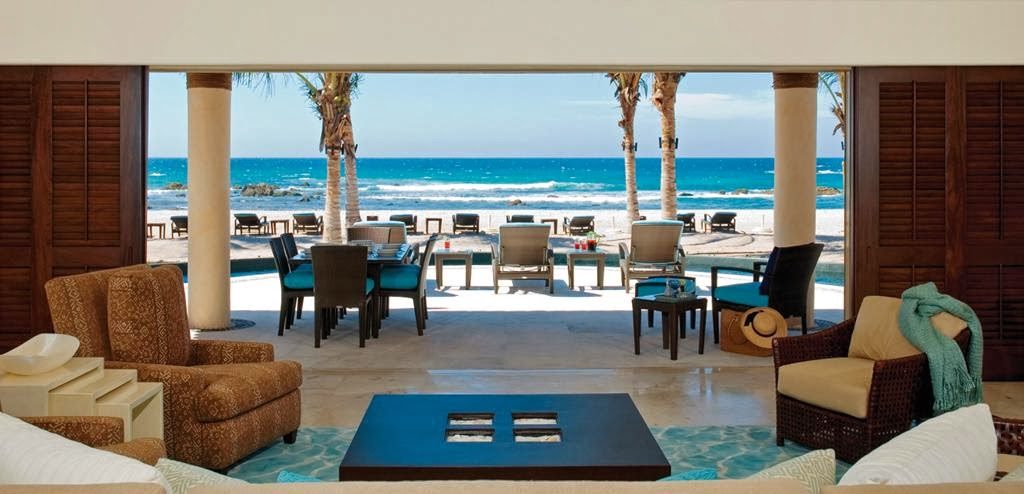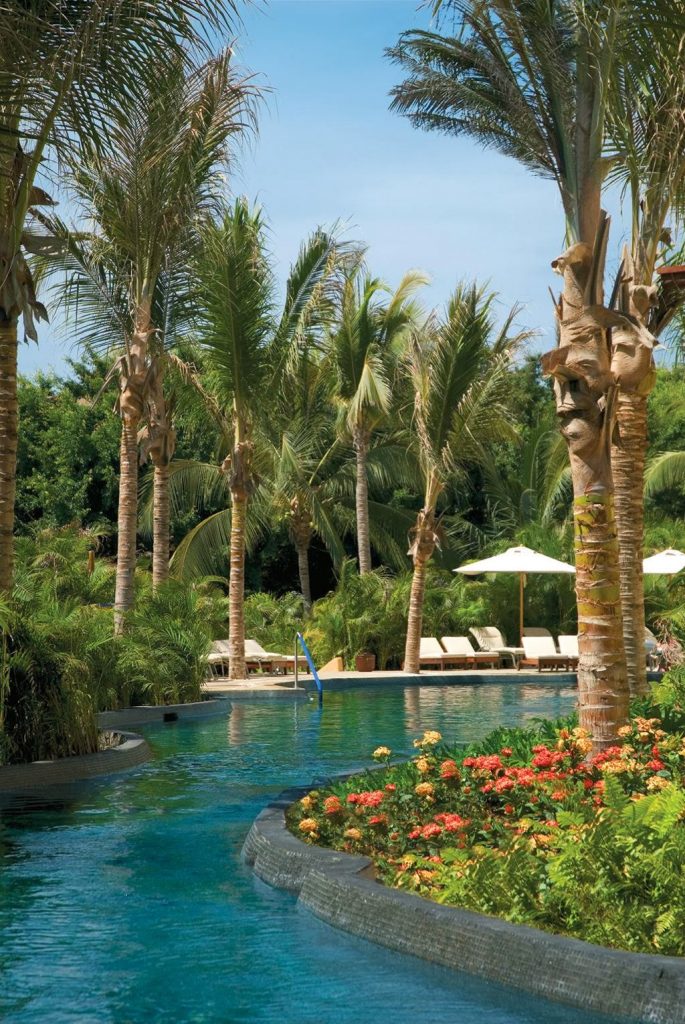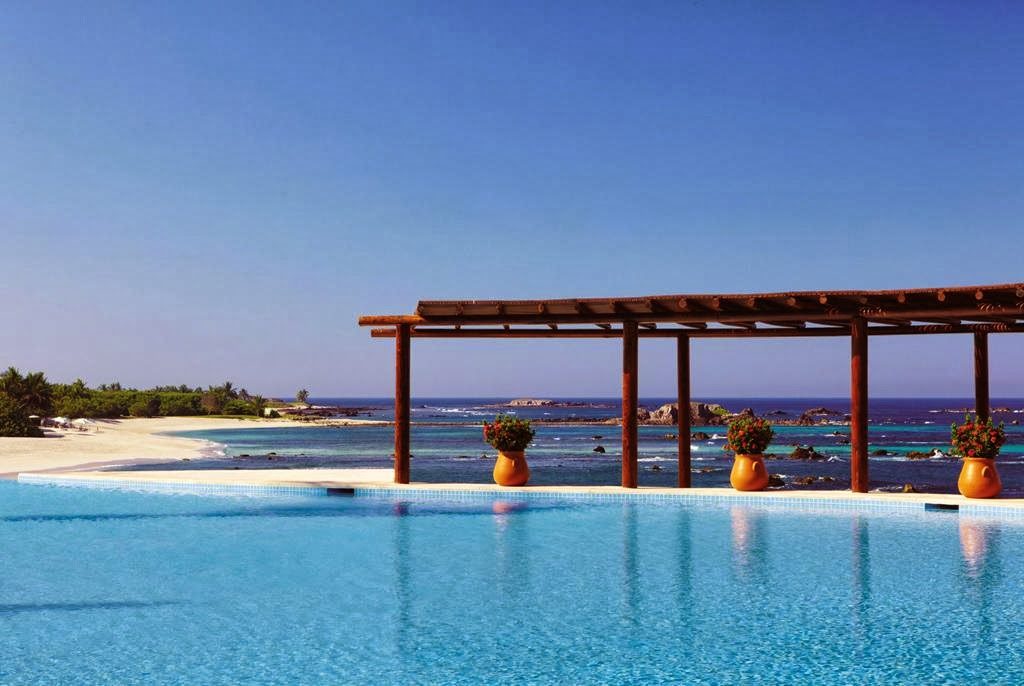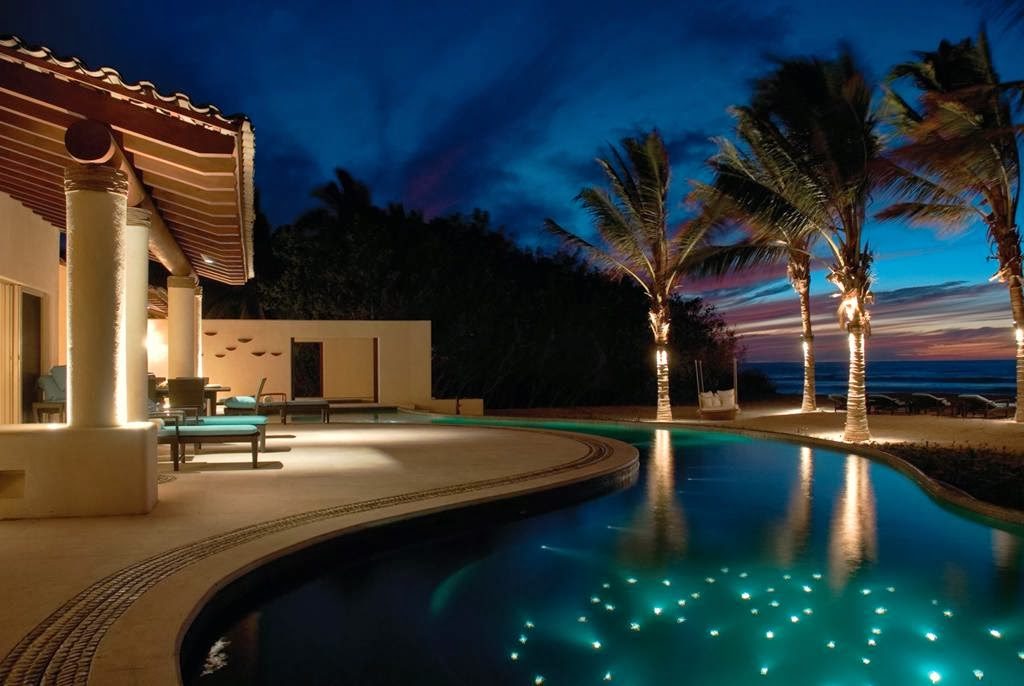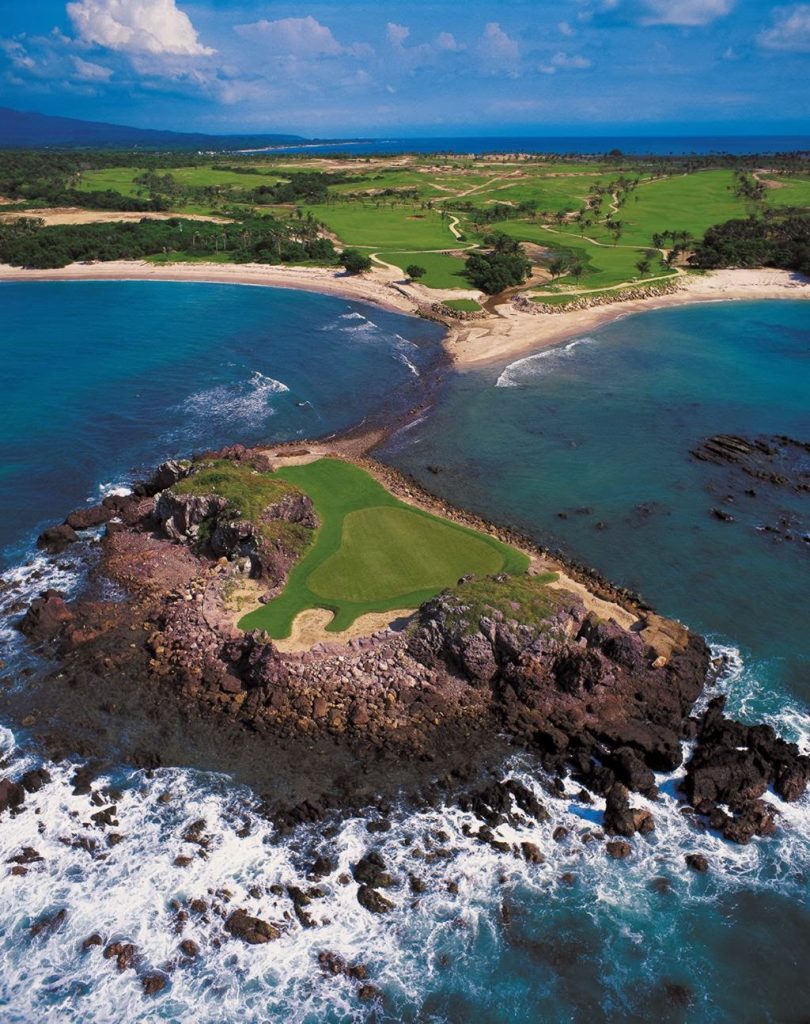 For golfers, this hole is reached by an amphibious golf cart!
Let me turn your daydreams into reality! Right now the Four Seasons Punta Mita is offering 25% off stays of three nights or more, or 50% off a second room for children (plus all the Virtuoso amenities)…I would love to help you escape the frigid weather for this gorgeous paradise!
(Photos via Virtuoso)