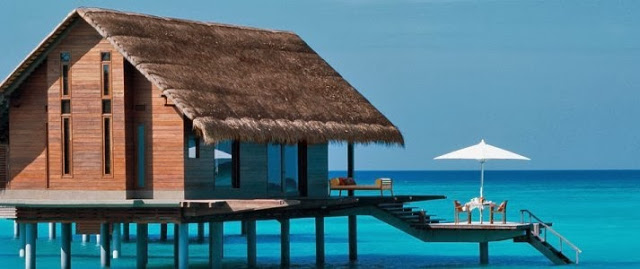 One and Only Reethi Rah
via
Before I share the object of my latest wanderlust, I want to thank everyone who participated in the
"No Passports Required" link party
! It was my first time doing a link party and it was SO much fun!! Over twenty fabulous bloggers linked their posts sharing some of the amazing places where they have traveled. I have spent the past couple of days being whisked all over the world to some spectacular places. You are
all
amazing and I am so pleased to have such wonderful readers!!
The weather has turned chilly, the autumn leaves have fallen and it is starting to feel like winter…which means I am starting to feel the need to get away to somewhere HOT. How about the Maldives?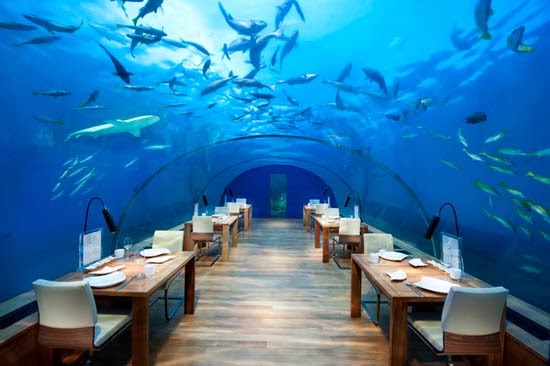 The Ithaa Underwater Restaurant at the Conrad Maldives
via
Have any of you ever been to the Maldives? I recently came across the above photo of this amazing underwater restaurant in the Maldives. Doesn't it look amazing??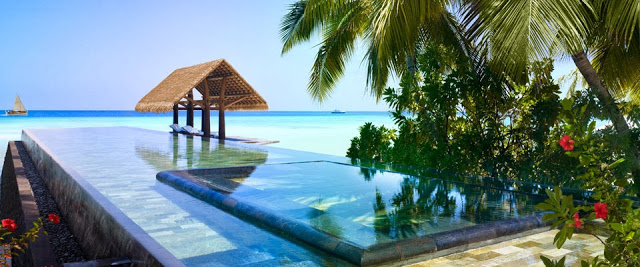 One and Only Reethi Rah
via
The Republic of the Maldives is an independent country in the Indian Ocean made up of a chain of twenty six atolls. Relatively unknown to tourism until the 1970's, the Maldives has recently become a very popular tourist destination and are known for the amazing scuba diving amongst the multitude of coral reefs. There are nearly 50 five star resorts scattered around the islands with outposts of every luxury hotel brand. The islands are very popular for honeymoons (most notably Prince William and Kate Middleton).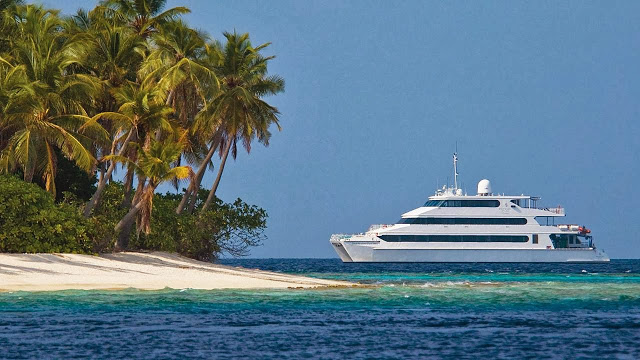 Four Seasons Explorer
via
I haven't been diving in years but I can't think of a better place to break out my scuba gear once again than the Maldives! Maybe I could even embark on the ultimate diving adventure on the Four Seasons Explorer, the twenty-two passenger luxury catamaran, offering a "liveaboard" dive experience with the first class amenities for which Four Seasons is known.
What do you think? Would you like to explore the Maldives?