Did you know that there is a secret garden on the roof of the flagship
Hermès
store at 24 rue Faubourg Saint-Honoré in Paris?
If you cannot view the video go
here
.
The 'jardin sur le toit' (literally translated to 'garden on the roof') is the exclusive domain of the staff of Hermès…it is a particular favorite of the in-house perfumer, who created a fragrance inspired by the scents from this secret garden~
Un Jardin sur le Toit
.
Have you tried this scent? I have several of their other 'jardin' scents but have not tried this one.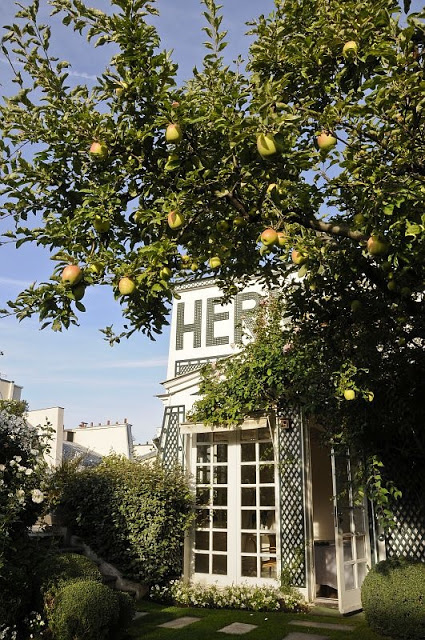 The garden was originally a vegetable garden started by the Hermès family because of the food shortages during the German occupation of Paris in World War II. After the liberation, the garden remained as a private oasis in the center of Paris for the family and employees of Hermès.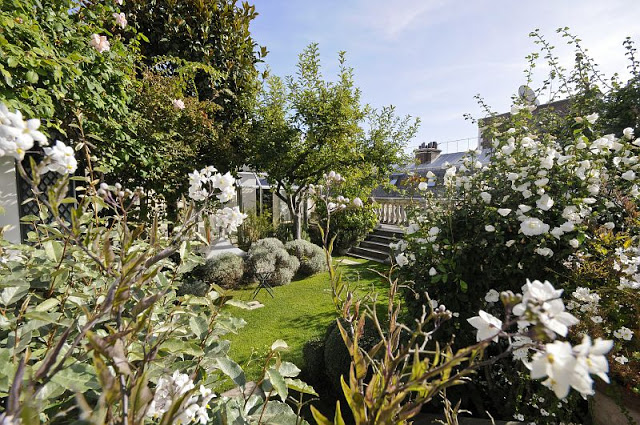 Not a bad fringe benefit of working at one of most luxurious stores in the world…
Don't you love how they have scarves instead of flags flying in front of the building?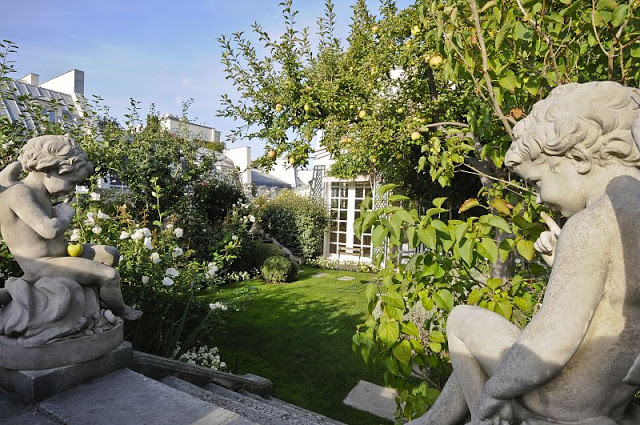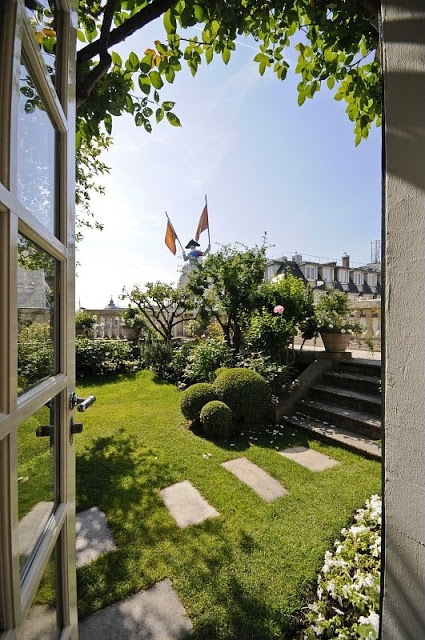 Wouldn't you just love to spend a few hours at this private little oasis?