"In Grand Central you cannot shilly shally or dilly dally. Everyone rushes and dashes and zips and zaps and whizzes like crazy and oh what a dizzy and delightful place."
-Maira Kalman in Next Stop Grand Central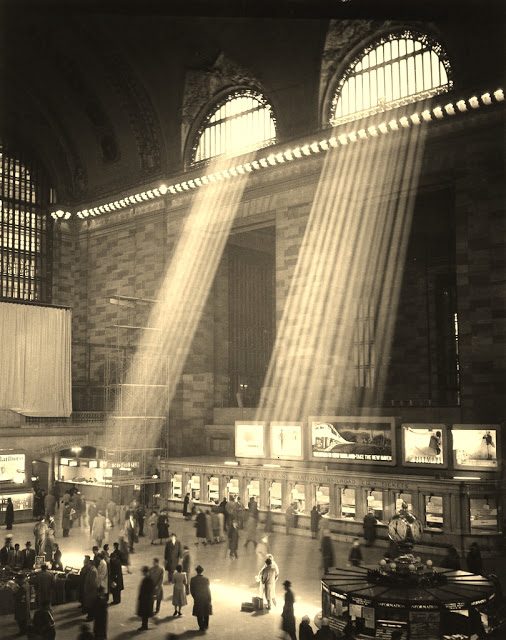 via Pinterest
Grand Central Terminal is celebrating it's 100th birthday. The grand opening was at midnight on February 2, 1913. Grand Central took over ten years to build and cost over $2 billion (adjusted for inflation). It is considered one of the best examples of Beaux-Arts architecture in New York City. While it is officially known as Grand Central Terminal, most people refer to it as Grand Central Station.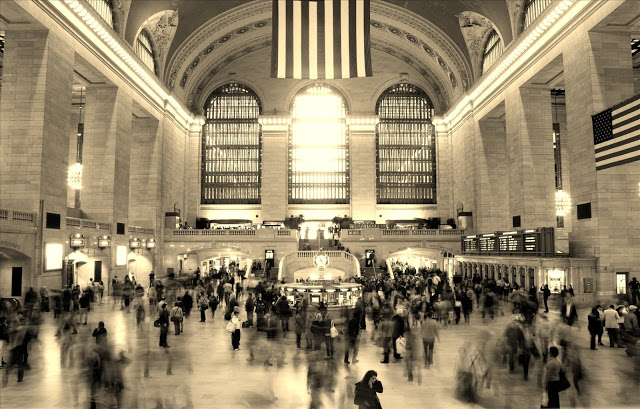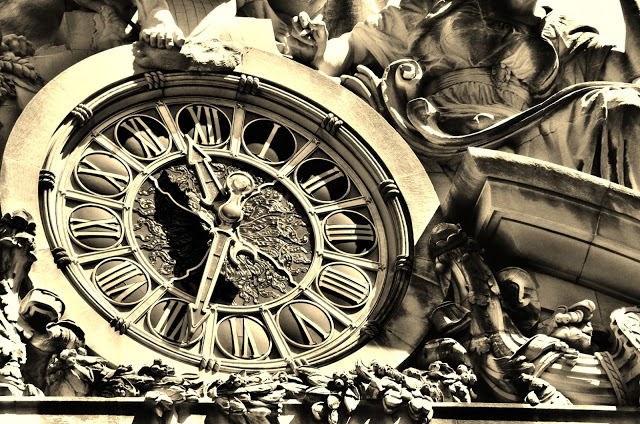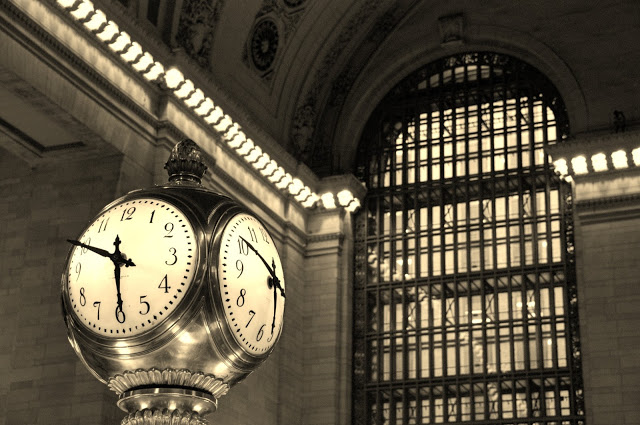 All above images via Fotopedia


Did you know….
The clock at the center of the main concourse is valued at $20 million dollars – each of the clock's four faces are made of opal.
Inside the information booth surrounding the clock is a marble and brass column containing a hidden spiral staircase leading to the lower level.
There is "secret" platform, No. 61, that leads to the Waldorf Astoria hotel.
The iconic astronomical ceiling is actually a mirror image of the night sky. Nobody knows for sure if this was a mistake or is meant to portray "God's view of the sky". The ceiling was restored in 1998 – if you look closely you will see a small patch of ceiling that wasn't restored showing how much damage was done to the ceiling over the years.
Throughout the station, you can find many carvings of oak leaves and acorns. These are symbols of the Vanderbilt family who built and originally owned the station.
The station contains 35 dining options and 68 shops – the oldest is the Oyster Bar, also opened in 1913.
Outside the Oyster Bar is a whispering gallery where if you and a friend stand in opposite corners of the archways you can whisper softly and you'll be able to hear each other as clearly as if you were whispering into one another's ears.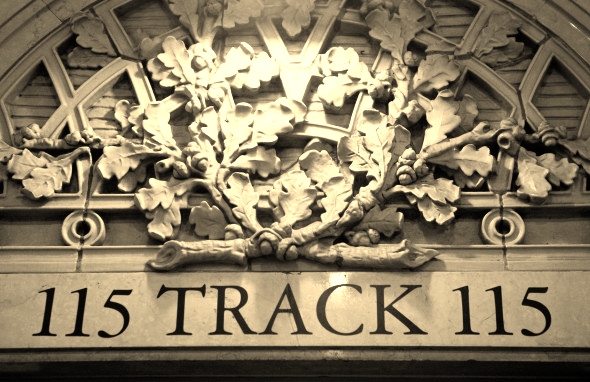 via The Epoch Times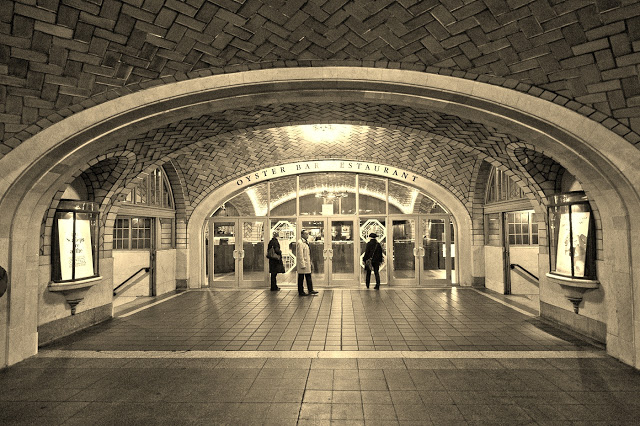 via Fotopedia
Click
here
for more information about Grand Central and its centennial celebrations.
The New York Times had a special edition of the paper on February 2, 1913…click
here
to see a copy.
The
Municipal Arts Society
is offering guided tours of Grand Central. There are also audio tours available at the kiosk in the main concourse marked "GCT Tours" or you can download an app to your smartphone
here
.
Finally, enjoy a clip actually filmed inside Grand Central Station from Alfred Hitchcock's North by Northwest, one of the most classic train movies of all time: