Happy Monday everyone! One of the best things about starting You May Be Wandering has been meeting so many wonderful fellow bloggers from all over the world, with varying talents, interests, and stories of their own wandering.
Today, I am so excited to share a guest post from the lovely Linda of
My Crafty Home Life
. If you don't already know her, Linda is a DIY, decorating and gardening superstar! Over the past few months, she has become a dear friend and my blogging mentor, offering me great ideas and suggestions. She also has done a lot of traveling so today she is going to share one of her favorite travel experiences – The Chelsea Flower Show…without further ado, I present Linda….
~~~~~~~~~~~~
Hello Wanderer's, I'm Linda from the blog My Crafty Home Life. Prior to moving to New Jersey, my husband and I had the amazing opportunity of being Expat's living in London.

I have so many amazing memories of living abroad. One of my all time favorite outings, was attending the Chelsea Flower Show. This year will be the 100th Anniversary.

The RHS Chelsea Flower Show is the most prestigious garden design and flower event in the UK. It takes place every year, in May. It is so popular that many travel companies offer tour packages to include this event. It is the "who's who" in landscape and floral design.

There is a private viewing day for the Royals, press and celebrities. Obviously, my invitation got lost in the mail. I was forced lucky to attend with the rest of civilian life.

The following images are from the Telegraph.

To really appreciate all of this, you need to see how each space starts

Everyone starts with a blank slate….think showhouse for landscape design.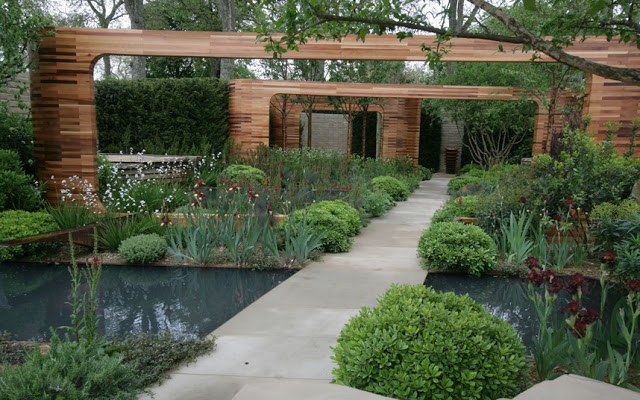 Joe Swift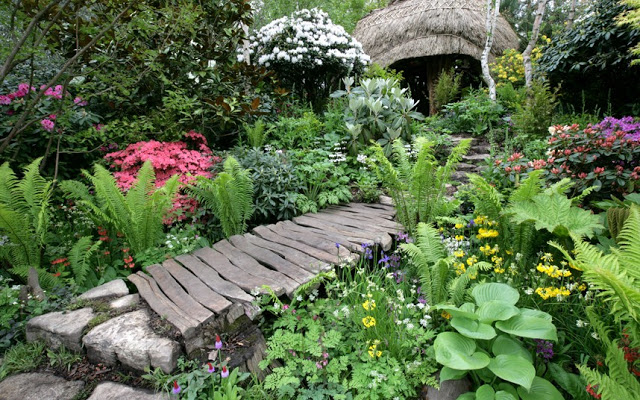 Chris Beardshaw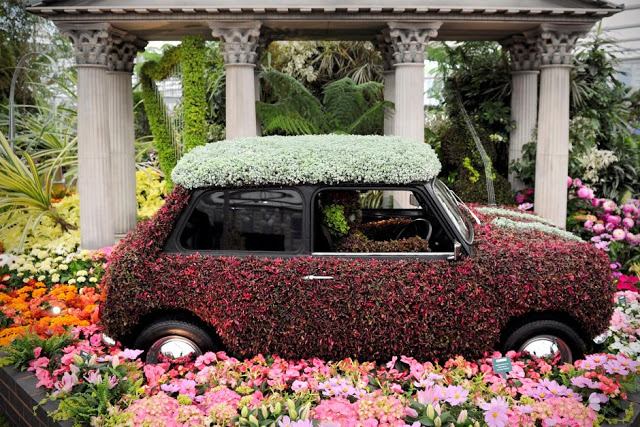 ABC News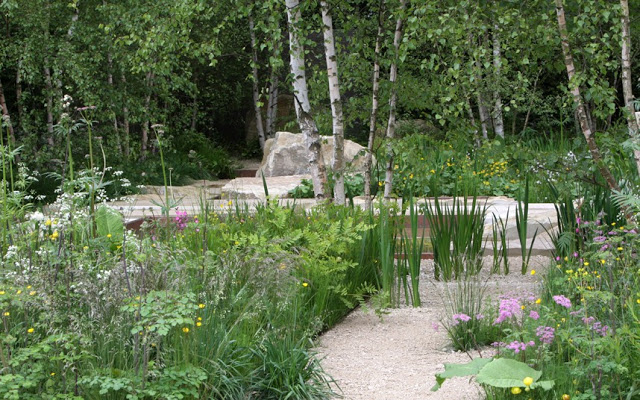 Sarah Price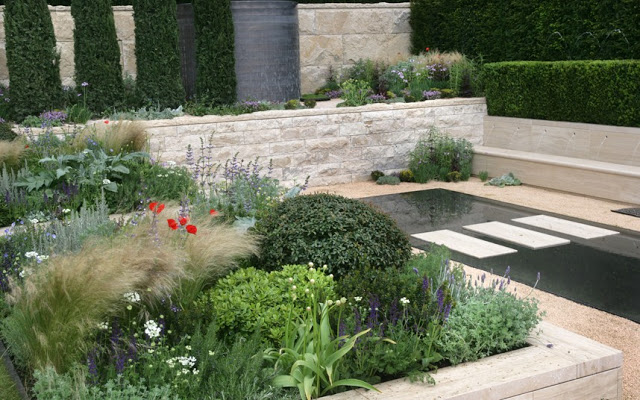 Thomas Hoblyn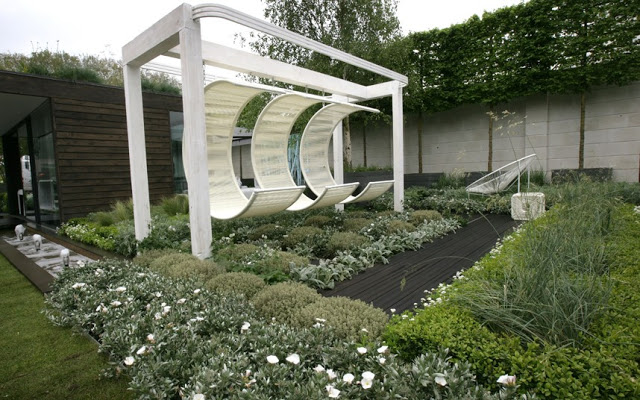 Patricia Fox
These gardens are from the 2012 show. If you have an appreciation for garden design, you would find this event spectacular. And, if you are looking for some fun garden projects or ideas for you own home, come visit
my Garden page
.
Thanks for letting me share my love of travel and gardening with your readers, Sandy.
~~~~~~~~~~~~
Thank YOU Linda, for sharing the Chelsea Flower Show with us…one more thing to add to that growing "must see" list!