Good morning everyone! The holidays were hectic followed by a week of trying to catch up on my "to do" list as well as my sleep! I am a bit behind on my posting since I still have two of my three children home. My daughter headed back to Washington, DC on Tuesday to get back to her job at
Americans for the Arts
. My older son is on his way back to San Diego this afternoon to go back to school. Lucky for me, my "little one" (a 6 foot tall college freshman) is still home for a few more weeks since he is between semesters.
On my radar screen today, I would like to link to some other bloggers who have written some incredible posts about travel which I have enjoyed recently.
From Paris in Four Months
I want to thank Tiffany at
Savor Home
(Savor Home is not a travel blog but it is a great read, nonetheless – from recipes, to home design to style – it's all in there). Not only am I shamelessly copying her idea for today's post, but she also introduced me to one of the loveliest blogs I have seen in a while
Paris In Four Months
. Carin moved to Paris for four months last year and chronicled her time there. She moved back to her native Sweden and missed Paris so much, she decided to return and will continue to keep us enthralled with her adventures in the City of Light. This will become a daily read for sure.
From NYC Style and a Little Cannoli
Rosemary at NYC Style and a Little Cannoli has a great post today with an excellent list of Must See 2013 Museum Exhibits in New York City.

From Haven in Paris
Haven in Paris' Best of 2012 is an excellent summary of all that appeared on their amazing blog throughout the year. This blog is a must read if you are going to Paris (not to mention an amazing source for flat rentals).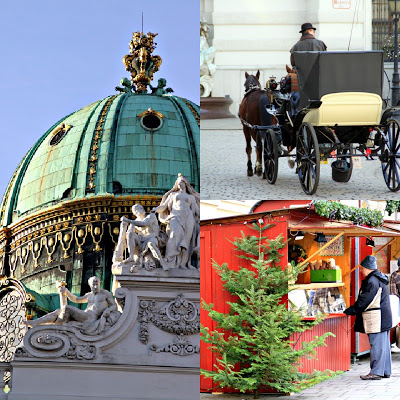 From Pas Grand-Chose
Karen at Pas Grand-Chose summarized her year of travels in her post The Year That Was – it is absolutely remarkable the amount of travel she did last year and she writes beautifully and shares gorgeous photos of all the amazing places she visited. I want to be her!
From Butterfly Diary
Charu at Butterfly Diary shares The Bucket List: Top Travel Destinations for 2013 for travel. What's on your bucket list for this year? I am planning to cross off a big item later this year when I finally get to see the Greek Isles.
From Collage of Life
Jeanne at Collage of Life chronicles her experiences living as an expat in Vietnam. She takes stunning photos that will make you want to put Vietnam on your travel bucket list for sure. All of her posts are a feast for the eyes, but I particularly enjoyed the one on her visit to Ha Long Bay.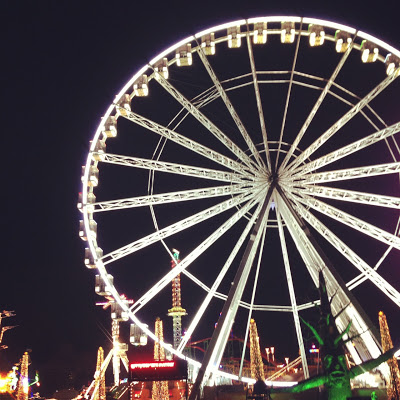 From Aspiring Kennedy
Finally, I have so much fun living vicariously through the adorable, young Lauren at Aspiring Kennedy. She and her husband are expats in Great Britain and taking full advantage of their location to travel all over Europe. I have never seen anyone make the most out of an expat experience. She is expecting twin girls soon so her adventures may be curtailed a bit but I am sure she will continue to entertain us with her new adventures as a mom of twins! Her recent post, Pack Your Bags: Holidays in London, made me want to start planning ahead for Christmas 2013!
So there you have it – your weekend reading all in one post!! Have fun!!