Positano bites deep. It is a dream place that isn't quite real when you are
there and becomes beckoningly real after you have gone. Its houses climb
a hill so steep it would be a cliff except that stairs are cut in it. I believe
that whereas most house foundations are vertical, in Positano they are
horizontal. The small curving bay of unbelievably blue and green water
laps gently on a beach of small pebbles. There is only one narrow street
and it does not come down to the water. Everything else is stairs, some of
them as steep as ladders. You do not walk to visit a friend, you either
climb or slide.
–John Steinbeck, Harper's Bazaar, May 1953
"Beckoningly real after you have gone"…well said, Mr. Steinbeck.  It wasn't until I had been home for a while and began to see other's photos of Positano on Instagram and I would feel a little pang in my heart, remembering the sheer beauty of this place and dreaming of some day going back, that I understood the meaning of "bites deep".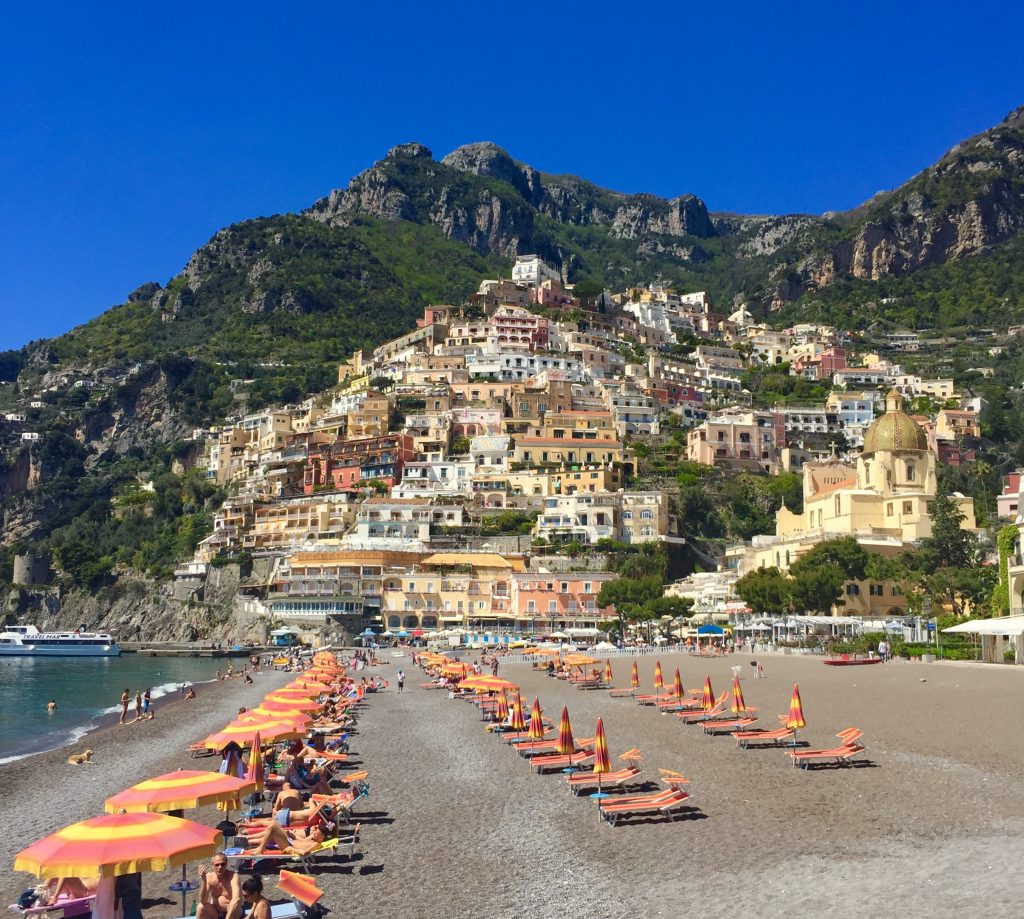 I hope you will take a break from your day and join me on a little virtual escape to the paradise that is Positano…sit back, relax and try to imagine sitting on your terrace at the legendary Le Sirenuse, glass of prosecco in hand, listening to the church bells chime and gazing over this vista…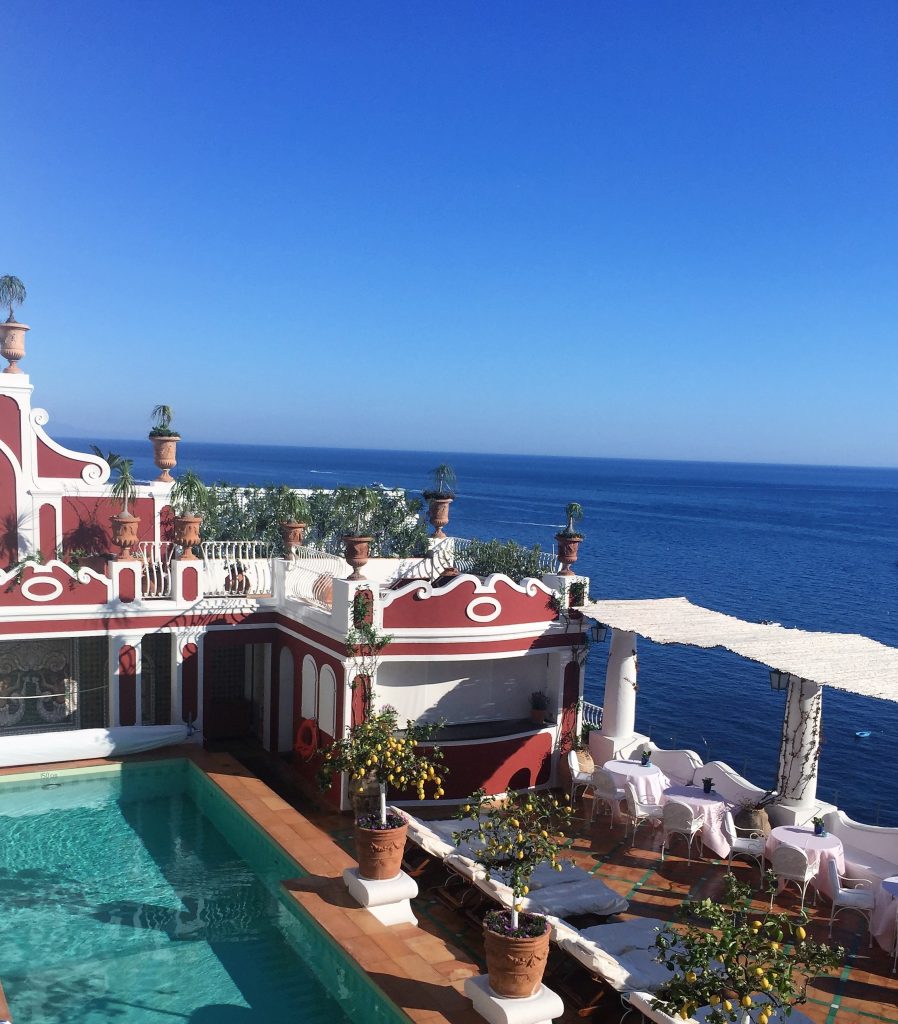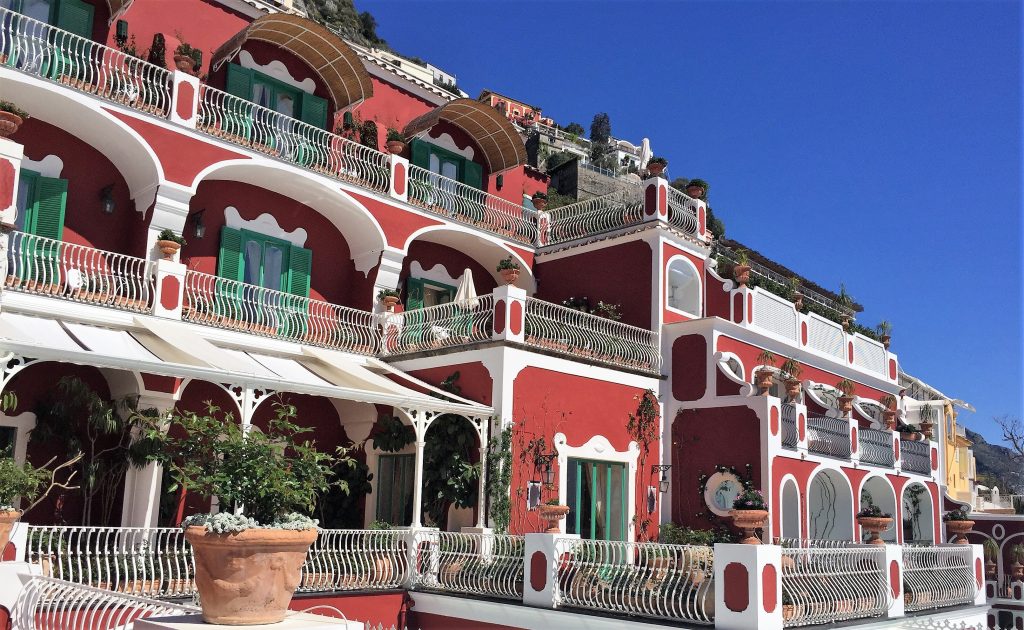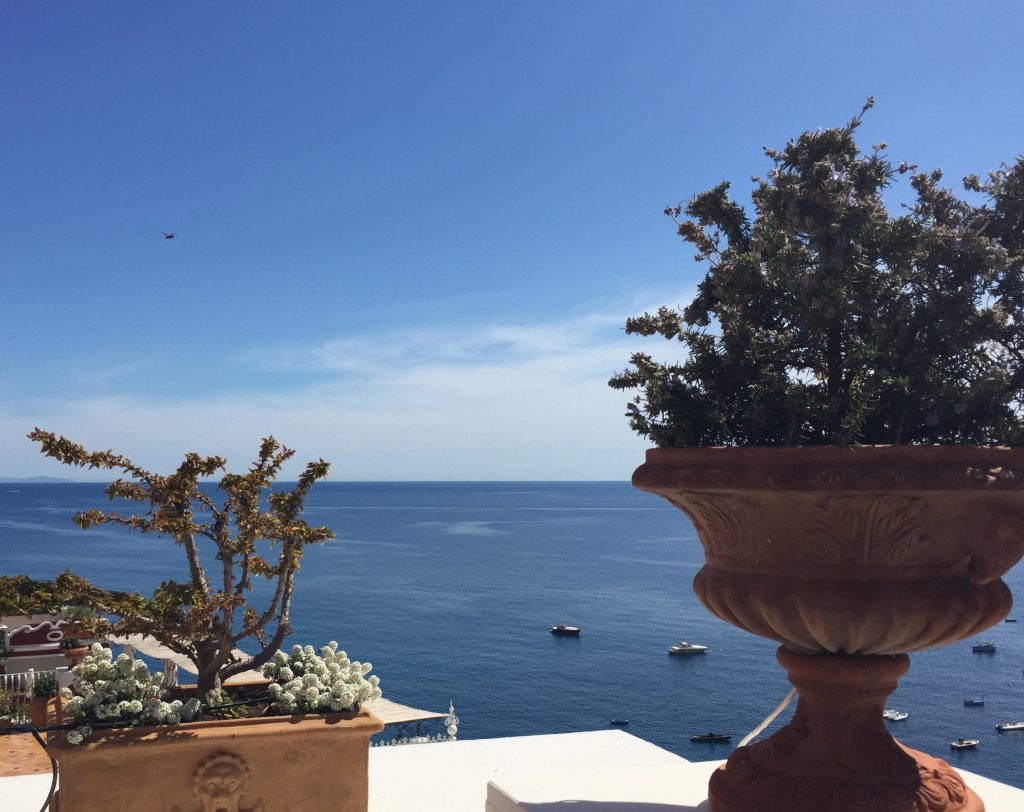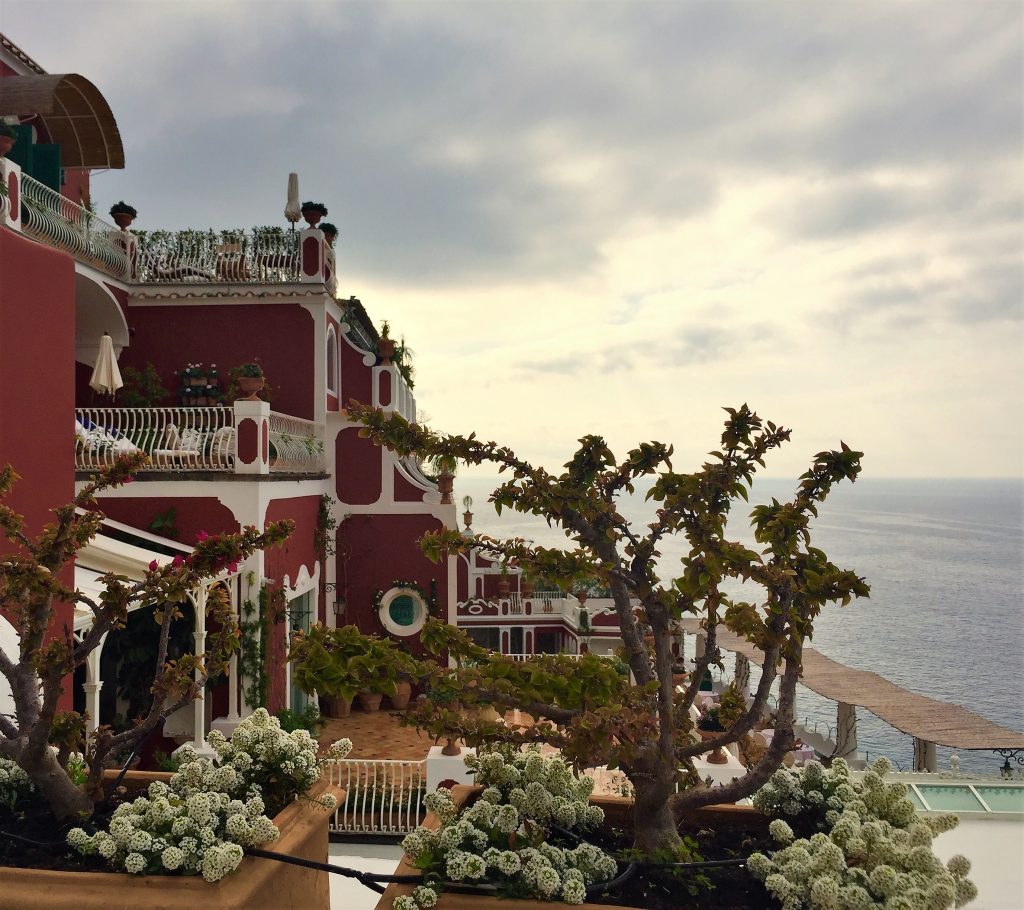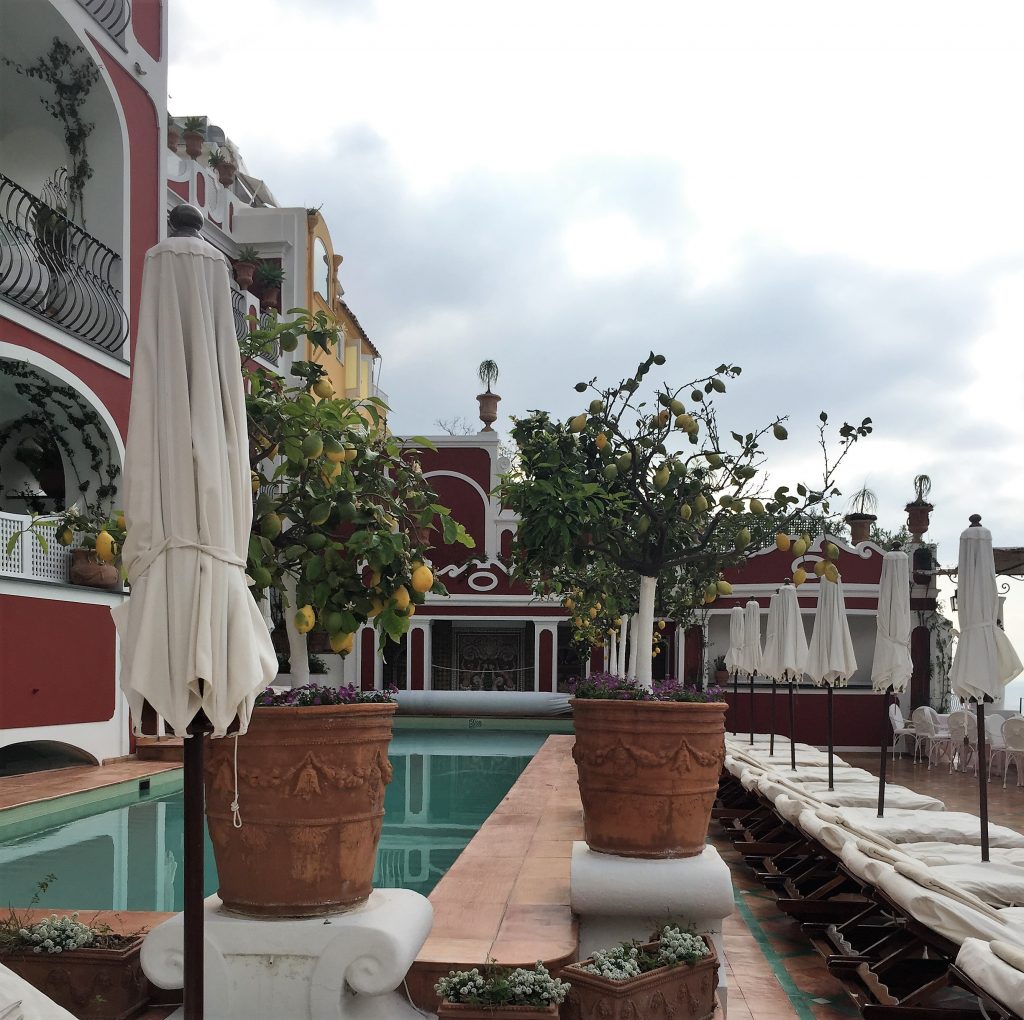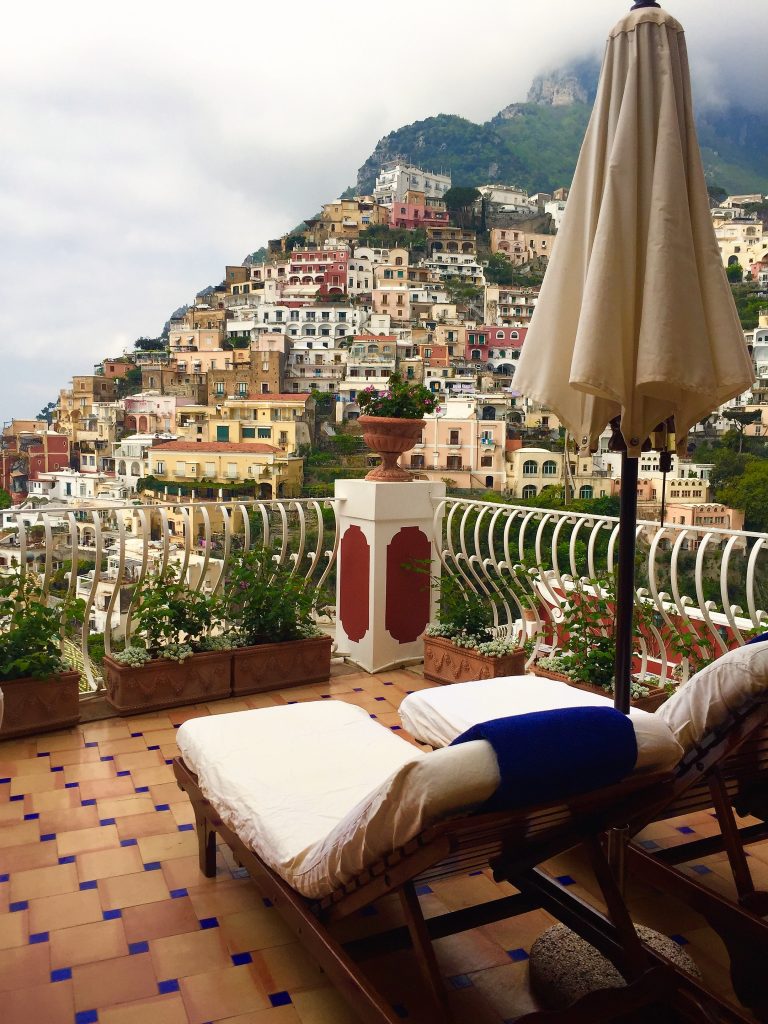 Visiting Positano and staying at the iconic Le Sirenuse has been #1 on my bucket list for quite some time…but, how can I possibly cross it off my list, when I can't stop dreaming of returning again and again? For now, I have no choice but to daydream about the pastel hued buildings, the azure Mediterranean sea and sky, the brightly striped beach umbrellas and the scent of lemon in the air…ahhh, Positano, you do bite deep.
Tanti baci (hugs and kisses)…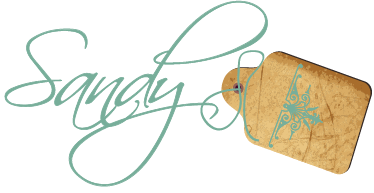 All photos taken by me with my iPhone 6.