It's summertime and the livin' is easy…that is until you get ready to head out of town and your "to do" list keeps growing longer and longer with things you need to do before your vacation!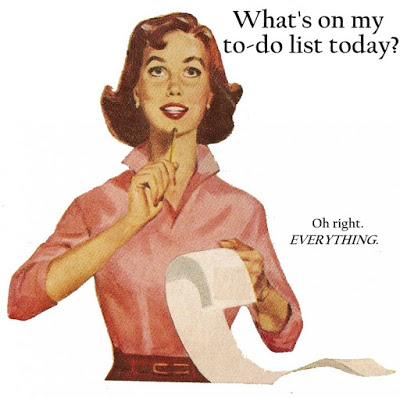 I have a lovely client who is leaving soon for a two week European tour…in answering some pre-trip questions for her, I came across an excellent checklist of things to do before you leave on a trip. Many of these suggestions are tips I have shared here before, but I thought it might be helpful to include them all in one easy list.
Go
here
for a printable pdf file of this list so you can check things off as you do them.
Vacation Checklist, Part One
Things
to do before you leave:
Forward your mail or arrange to have it collected by family,
friends or neighbors. Alternatively, ask the post office to hold it.
Put a hold on newspaper & magazine deliveries. Or have a
neighbor collect it. A full mailbox especially with bank statements and credit
card bills can be a treasure trove for hackers and identity thieves (and
suggests easy pickings for a home burglar). Pick up forms to hold or forward
mail at any post office.
Don't broadcast your travel plans on social networking
websites.
Pay telephone, service provider accounts and bills before
you go, so they will not be disconnected while you are away.
Ensure arrangements for your pets are in place.
Alert your credit card providers. Before you leave, let them
know when, where and how long you'll be traveling. This helps fraud
departments stop bogus charges if your plastic is used where you are not – and
reduces the risk that your cards will be frozen due to "unusual activity"
when you use them far from home.
Turn off any preset alarm clocks and all electrical
appliances at the switch.
Alert the airline if you have any special food consideration
– vegetarian etc.
Inform neighbors of your holiday dates.
Make sure your family & friends have copies of your travel
itinerary and hotels you will be staying at, in case they need to contact you.
Some airlines will allow you to check-in online and select
your seats before you travel. You can also register online to receive an email
or mobile/cell text message if your flight is going to be delayed.
Leave your check book at home. You shouldn't need it if you
have credit cards. Leave your bills and private papers at home too.
Carry a spare. In addition to your real wallet, carry a
throwaway with a few dollars and maybe some old hotel key cards. If you're accosted,
hand over the spare wallet while keeping the real McCoy. The thief may see
money and plastic, and be off and running … and so can you.
Avoid
Cell Phone Bill Shock When Traveling Abroad
'Bill shock' is becoming increasingly common for international
travelers, arriving home from their trip to a hefty cell phone bill that can be
as much as the actual trip! Before leaving on your trip you can take steps to
avoid returning home to an expensive phone bill:
Check international calling and text rates, disable data
roaming and consider a prepaid service designed for international travelers.
An international cell phone and prepaid SIM card lets you
stay connected and in touch with family and friends, and control your costs at
the same time.
Security
When Traveling Abroad
Monitor the media for any changes
to security or safety in the regions you plan to visit. Your foreign affairs department
will be able to provide you with the latest travel advice for your
destination(s).
It is essential that you take out comprehensive travel
insurance to cover all overseas medical costs for the duration of your travel.
Your travel insurance should also cover any activities in which you plan to
participate.
Make copies of your passport details, insurance policy, visas
and credit card numbers. Carry one copy in a separate place to the originals
and leave a copy with someone at home.
Consult your doctor regarding recommended vaccinations or
other health precautions for your destination(s). Check that any medication you
need to take is legal in the countries you plan to visit. It is a good idea to
carry a prescription from your doctor for any medicines you take with you.
Weed out your wallet. Pickpockets love tourist destinations,
so take only essential identifiers, like your driver's license and just two
credit cards, one to carry, another to be locked in the hotel room safe in case
your wallet is pilfered. Men, keep your wallet in a buttoned breast pocket or
buttoned pants pocket. Women, wear a hand-bag with wide straps and locked
clasps, diagonally across the chest and don't hang it over the door when you
use a public bathroom.
Consider a temporary credit freeze. A freeze denies access
to your credit history, so ID thieves can't open accounts in your name while
you're away, but it doesn't stop you from using your credit card.
Use safer ATMs. Debit cards are best left at home, but if you
need cash withdrawals ATMs in bank lobbies are less vulnerable to devices that
robbers use to capture your card information. Bank lobbies generally have
camera surveillance.
Be careful with hotel computers. Don't access financial data
on hotel or other public computers or on public Wi-Fi networks. You never know
what identity-stealing software is at work.
Beware of "front desk" fraudsters. A late-night
phone call to your room from a "clerk" saying your credit card number
is needed again may be a ruse by an ID thief. Ignore the request and call the
front desk yourself.
Passport
& Visas
Make sure your passport is valid for travel for all the
countries you are visiting or transiting in.
Many countries require your passport to be valid during and
beyond the length of your stay (usually a minimum of 6 months), so check what
applies to your itinerary.
It is a good idea to carry two additional passport photos
with you in case your passport is stolen or lost and you need a replacement
passport while overseas.
Depending on your nationality you may need to obtain visas
for the various countries you are visiting or transiting in. It is often
essential that these are obtained prior to going overseas.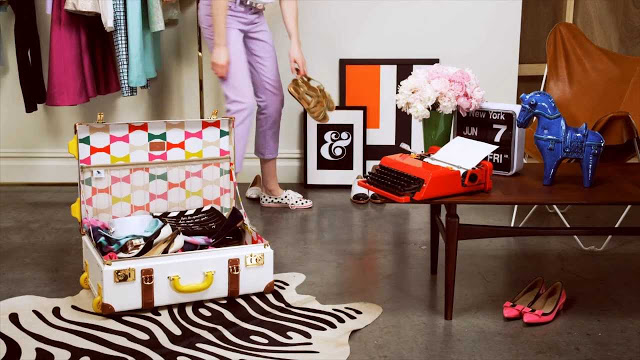 Next up, Part Two – Packing…
Go
here
for more of my travel tips…
(Thank you to Insight
Vacations for providing this list.)