I am so fortunate to have a bevy of amazing bloggers stepping in for me while I am traveling.
My first guest post is a special treat courtesy of the supremely talented artist and blogger, Patricia Van Essche, of
PvE Design
, who prepared an amazing bon voyage for me along with some helpful travel tips. When I saw the artwork she included in her guest post I couldn't help but smile from ear to ear…they are quite simply PERFECT! Thank you, Patricia, for the gorgeous original artwork, your words of wisdom and, most of all, for your friendship!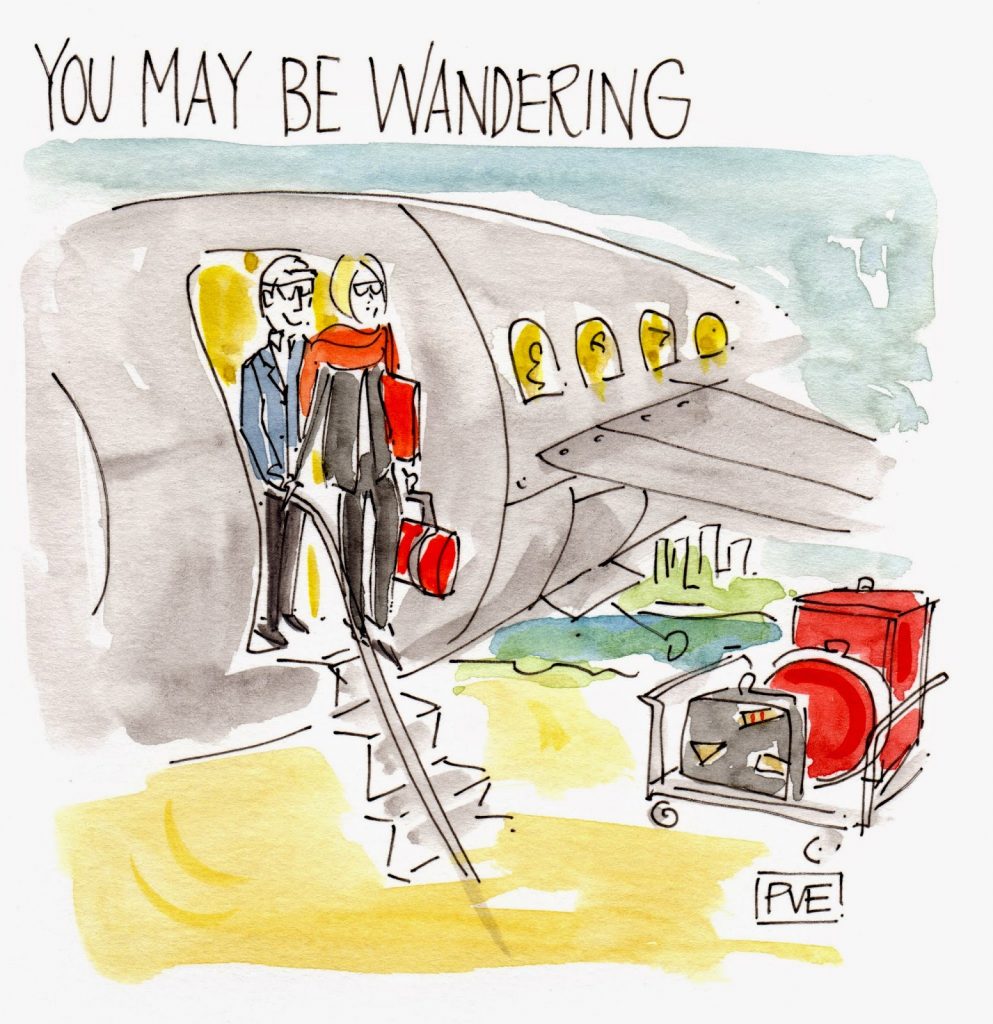 While Sandy is wandering to Asia, I thought I would offer to be a
guest here so that she could enjoy her time away from her duties of
posting. Whenever I travel, I seem to keep my eyes focused on landing
and always love to have bright matching luggage to greet me on the other
side. A fun happy color like red or orange is easy to find in a sea of
dark drab luggage.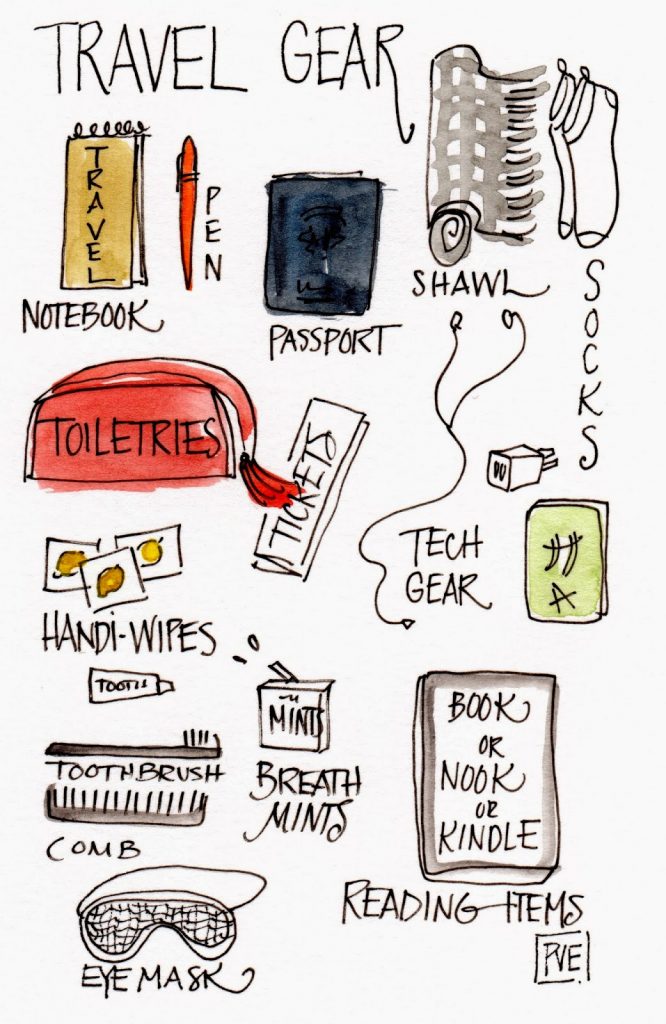 Travel Gear for the flight there is so important
Passport
Tickets or a copy
Toiletries
Travel notebook & Pen
Handi-sanitary wipes in a lovely lemony scent
Toothbrush
Toothpaste
Fresh breath mints
Eyemask for shut-eye
Reading material, a book or device of choice
Tech gear, head phones, adapter
Clean socks for plane
Shawl for warmth
Clothing
is always personal but for travel, simple pieces that are knit seem to
work best and then a jacket for layering and always a trusty trench in
case of rain.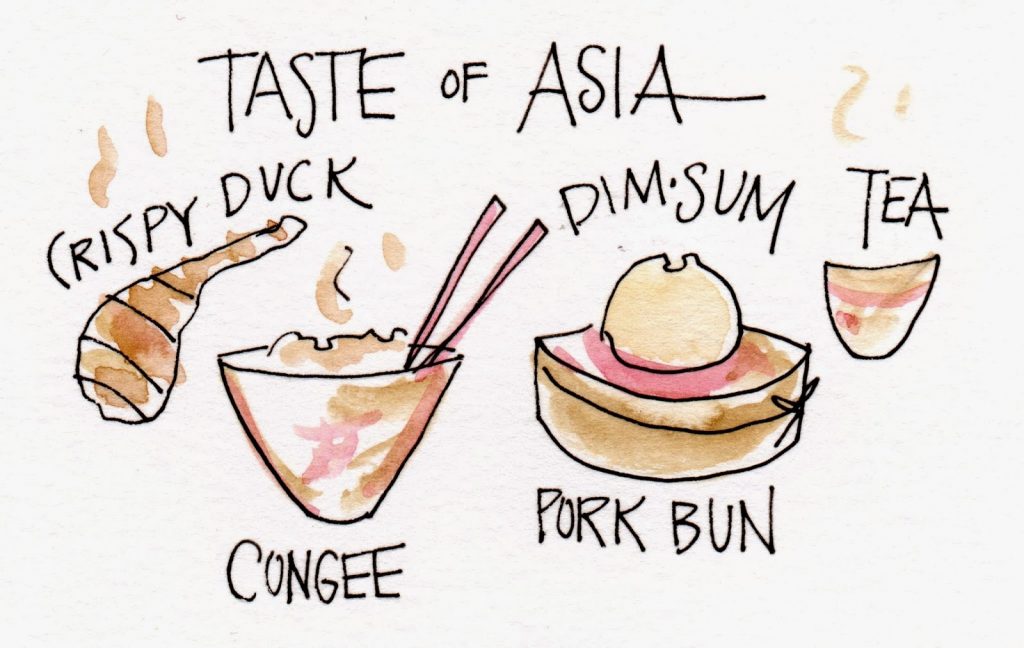 Taste of Asia
It
is so important to taste new cuisine when one travels and I am in hopes
that Sandy and her family are tasting some dim sum, pork buns, tea,
crispy duck and congee. I loved congee for breakfast when I traveled to
Hong Kong. Taste new things!
I hope Sandy is enjoying her trip and time away and will come back with lots of inspiration to share.
Bon Voyage!