You are at the airport and your flight is delayed because of thunderstorms…you know there is no way you will make your connecting flight. Since the cause of the delay is bad weather, the airline has no responsibility for re-booking you on another airline or putting you up in a hotel for the night. Sound familiar? Everyone has experienced this kind of scenario, which can ruin a weekend trip or vacation very quickly. A new travel insurance protection program has just made situations like this much less painful.
Warren Buffet's insurance company, Berkshire Hathaway, has entered the travel insurance business with the recently introduced
AirCare Travel Protection
. For a fee of only $25 per flight (which you can pay up to an hour before departure),
fliers qualify for an immediate payment for various flight disruptions such as delays, missed connections or delayed baggage.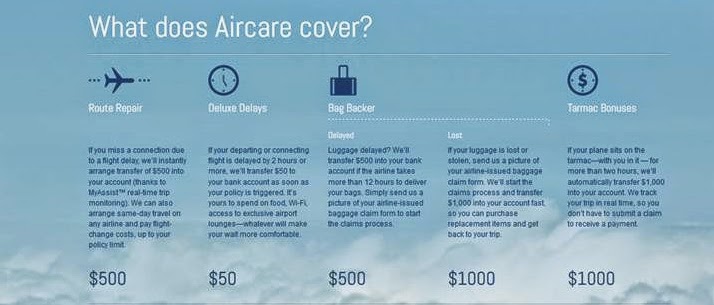 If your flight is delayed by more than two hours, you will have $50 added to your PayPal account nearly instantaneously – they track your flight and if you hit the two hour delay mark, it triggers a claim which pays out instantly. Miss your connection? You receive $500 – plenty to pay for a flight on another airline if your airline won't rebook you. If your flight sits on the tarmac for more than two hours, you receive $1000 for your inconvenience. Bags delayed for more than 12 hours? Send them a photo of your baggage claim and receive $500.

AirCare also comes with MyAssist, a global assistance and concierge service for travelers to rebook flights or make other travel arrangements by phone, e-mail text or mobile app, if they become stranded.
Is
it worth it? That is the age old question when it comes to any type of insurance.
Warren Buffet didn't become a billionaire by giving away money. There is
little doubt that the odds are probably stacked in the favor of Berkshire Hathaway, but in the event of a flight delay or lost bag, at least your trouble will be offset by a little extra cash in your pocket.