I am a southern girl who has spent my entire adult life in the land of the yankees…but it doesn't take me long when I get back down south to start saying "y'all" and hankering for some good old southern food and sweet tea.
(I definitely ate more grits, barbeque and pimiento cheese than I should have on this trip!)
When you infuse that sweet tea with vodka, like
Firefly
has done and mix it with some freshly made lemonade, you get my idea of a perfect drink. At Ashley's wedding, they served it in mason jars with a brightly colored straws – what could be better sitting on a porch as the sun sets over the river in the low country of South Carolina.
South Carolina. It is the world's first hand-crafted sweet tea flavored vodka. Keeping true to its Southern roots, Firefly is distilled four times, infused with tea grown on a plantation five miles from the distillery and blended with real Louisiana sugar cane.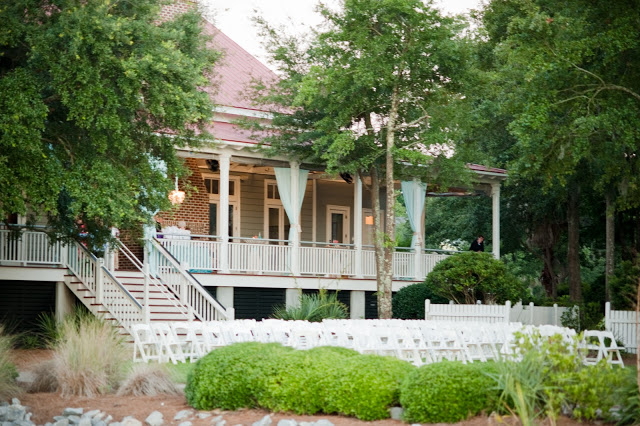 The wedding venue ~ Creek Club at I'On
via

Whether you call them Arnold Palmers, John Dalys, Mason Dixons or Sweet Home Bama Jammers, the taste of this drink will instantly transport you to a rocking chair on a wide porch anywhere down south. But be careful…they go down easy!